A weekly fall produce guide to what's in season right now based on the contents of our CSA share, with CSA and farmer's market recipes and ideas. The mid-September produce guide features concord grapes, figs, and plums.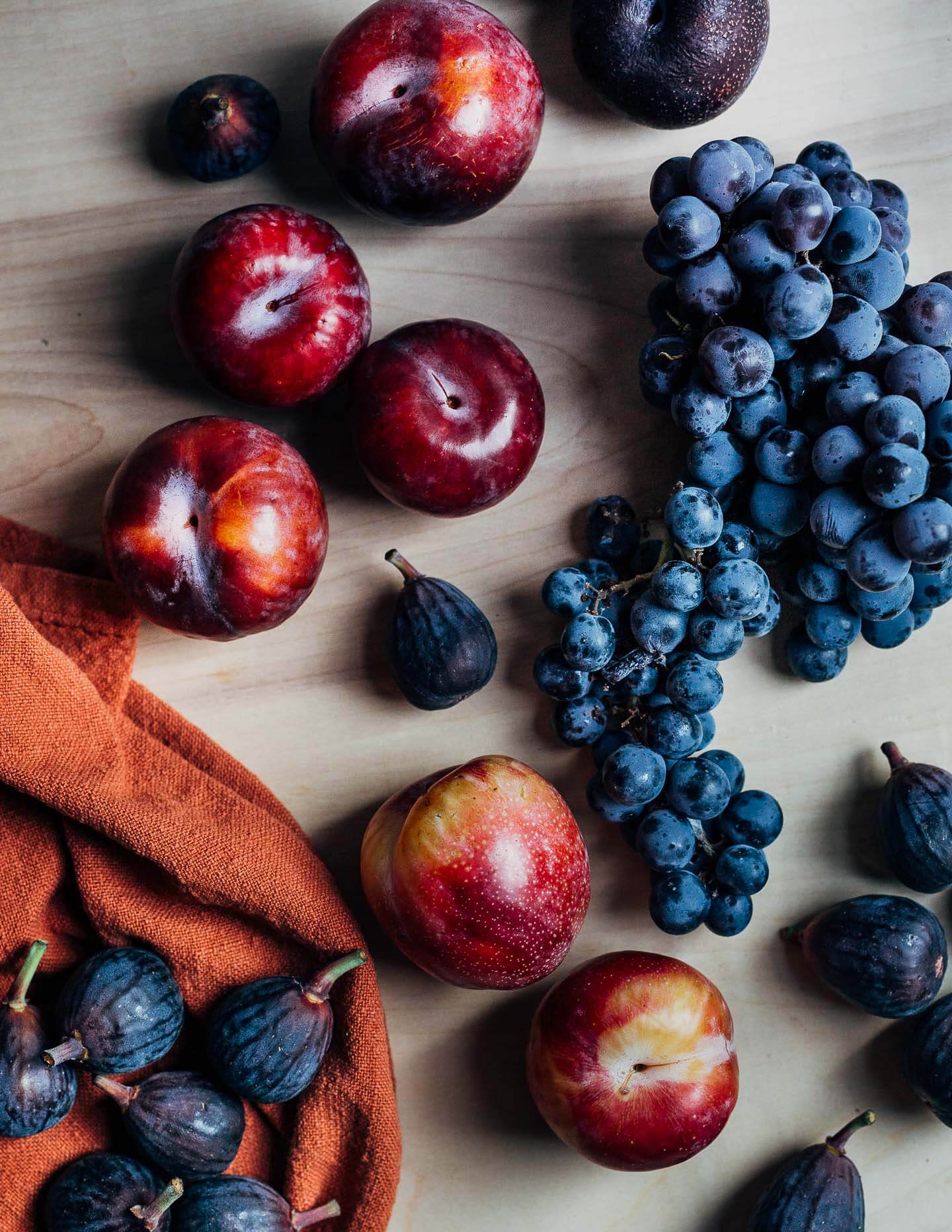 There are a lot of reasons we spend so much time here urging people to eat closer to home. It's good for local food systems and economies; beyond this, local food, produced at small scales, just tastes better. Much of the food in a typical grocery store is grown for shelf stability rather than flavor. Foods are picked before they're ripe so they'll transport better. This winter, I had a Granny Smith (all the way from New Zealand) that was so hard I couldn't get my teeth into it.
Local fruit isn't something we have year round in the Mid-Atlantic. About a month from now, offerings will have been whittled down to apples, pears, and cranberries. Soon after, it'll be storage apples until the first strawberries come on the scene in April or May. So right now, I'm eating my fill of local plums, figs, and grapes and featuring some of my favorite ways to cook them in this week's fall produce guide for mid-September.
Concord Grapes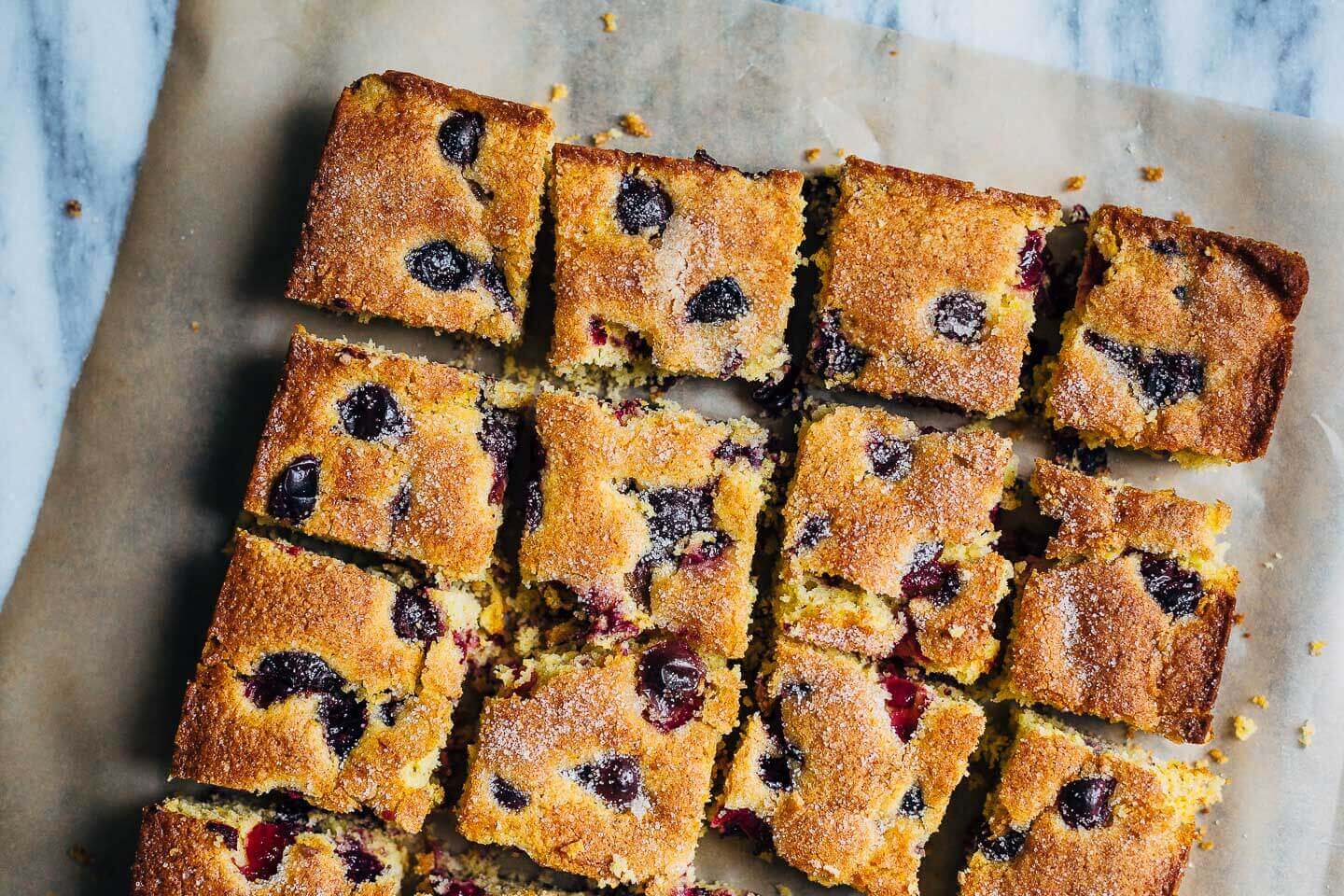 Concord grapes smell exactly like grape-flavored candy and the best recipes harness that huge, unreal flavor. Concord grapes are delicate and fleeting, so use them as soon as you're able.
Note that Concord grapes do have seeds, and you'll need to remove the seeds for most recipes. If you really find that daunting, look for seedless Thom-cord hybrid grapes – they lack the walloping flavor but are somewhat easier to work with.
Figs
Super delicate figs can be tough to track down at the markets. But perhaps you know a generous neighbor with a fig tree? However you secure your figs, you'll want to work quickly once you have them. If you run out of time, figs can be stored in a single layer and loosely draped in plastic in the fridge for a day or two.
Plums

Plum season has arrived! With just the right mix of sweetness and acidity, plums are a lovely way to usher in the fall. Plums bake up and roast well, and the selection of recipes below are a wonderful way to kick off fall baking season. (And in case you're holding onto summer, I have a few frozen treats too.)