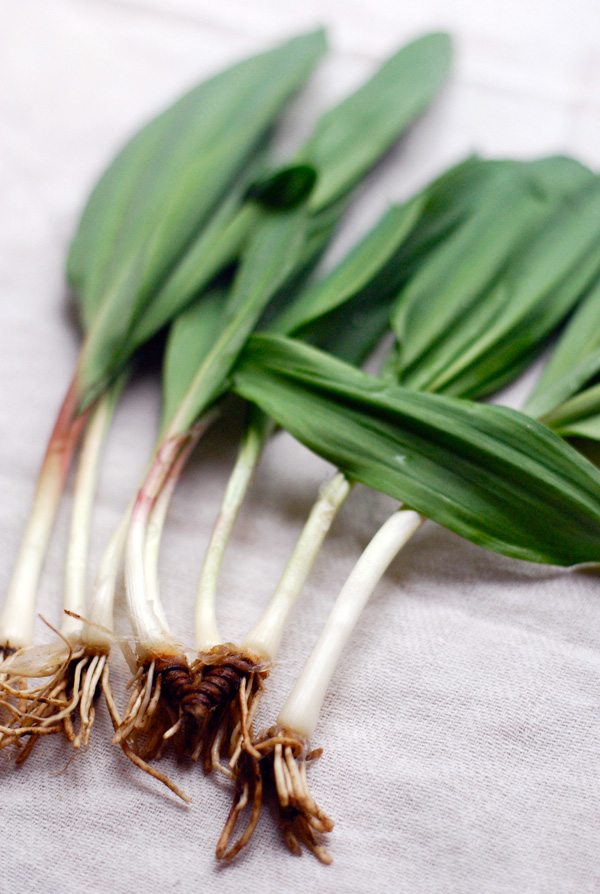 Strictly speaking, ramps (also known as wild leeks) are not really the first food of spring (young greens or broccoli are also growing right now), but they're the spring produce that gets home cooks and restaurateurs alike totally amped for reasons that remain mysterious. Perhaps it's the romance of foraging rather than farming. Or it may be that because they aren't imported or grown in hothouses, they've been absent for long enough to make us miss them.
Whatever its root, ramp hysteria is so intense, that it can feel like some weird food fetishism that has nothing to do with the food itself and everything about feeling like you're in the know. But don't let the hype turn you off, it started for a reason. Ramps are good! They're so delicious and their season is so fleeting, joining the hysteria is the only logical thing to do.
With that, I am happy to kick off the first 'now in season' post of the growing season. Normally I'd tell you about the ingredient (ramps grow in sandy soil, often near streams, their growing season is about 6 weeks around NYC, and they might be endangered), and then link to a few of our recipes. But the things is, save this ramp and asparagus quiche, we don't have any. We eat ramps too fast–tossed into a tomato sauce or sauteed and served over toast or added anywhere, really. And that gets at the real truth about ramp hysteria. These tiny alliums are incredibly generous with their flavor, sprucing up ordinary meals and heartily complementing good ones.
So yeah, the ramps are here. They can be found at the farmers' market or in specialty stores or in the woods near your town. Wherever you find them, know that you won't find them for long, so take advantage while you can.