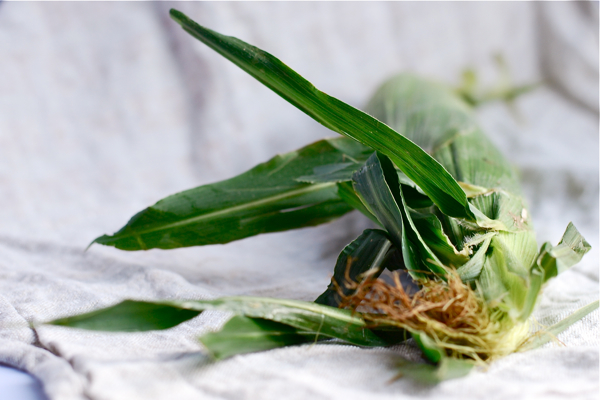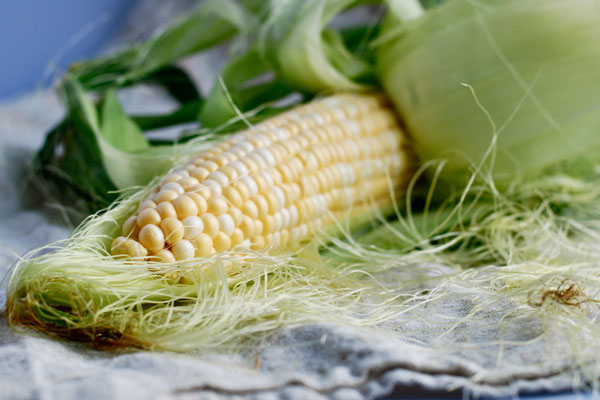 Sweet corn season in New York is usually an annual disappointment for us, but not this year. Coming from Virginia, where the local corn is sweet and tender enough that you can almost eat it raw, corn in New York usually feels bland and mealy to us. But this year at the farmer's market and in our farm share, we've gotten the kind of corn we've longed for–wonderfully sweet kernels that are so big they're nearly bursting. It's the best corn we've had in years. I'm not sure if it's because of the mild winter or all the rain we've had, but this corn is fantastic. In fact, summer produce in general has been superb this year which is really welcome after last year when Hurricane Irene put an early end to a lot of summer's bounty.
But while we're enjoying our local sweet corn, we're aware that nationwide corn crops are suffering from the drought that's plagued much of the US this year. Drought maps show just how dry the midwest has been this year; corn is a crop that's been especially affected with the USDA predicting the smallest crop in seven years. It's worth noting, though, that much corn isn't intended for our plates and is instead intended to be fed to livestock or processed into ethanol for fuel, so everything from gas to beef prices will rise with the price of corn.
By my nature, I'm more inclined to train my mind on beautiful simplicities, like the perfection of a summer meal with family and friends, than I am to dive into elaborate systems like our country's food supply. But there are occasions when little things like a cob of New York corn can illuminate larger issues. One of our goals in eating locally and sustainably has always been to broaden our horizons by narrowing them. When all the produce in the world is available to you, it's easy to rely on a few favorites, but when celery root is what you got in your farm share, celery root is what you eat. It's made us much more flexible cooks, and as scientists expect droughts to be an ongoing and worsening problem, flexibility is a trait that will serve all of us well in the kitchen as we may all find our choices more constrained. Learning to be a good cook means learning to bring the best out of the ingredients at hand and being grateful for bounty when you have it, which is why I'm so grateful for this summer's corn.
If your lucky enough to have some great corn too, check out out our recipes for purslane salad with grilled corn, corn cakes, Pamesan soup with corn and sausage, or fresh corn relish.