From Melissa Coleman's new book The Minimalist Kitchen, a delightfully simple strawberry yogurt shortcake that's easy enough to bake on a weeknight.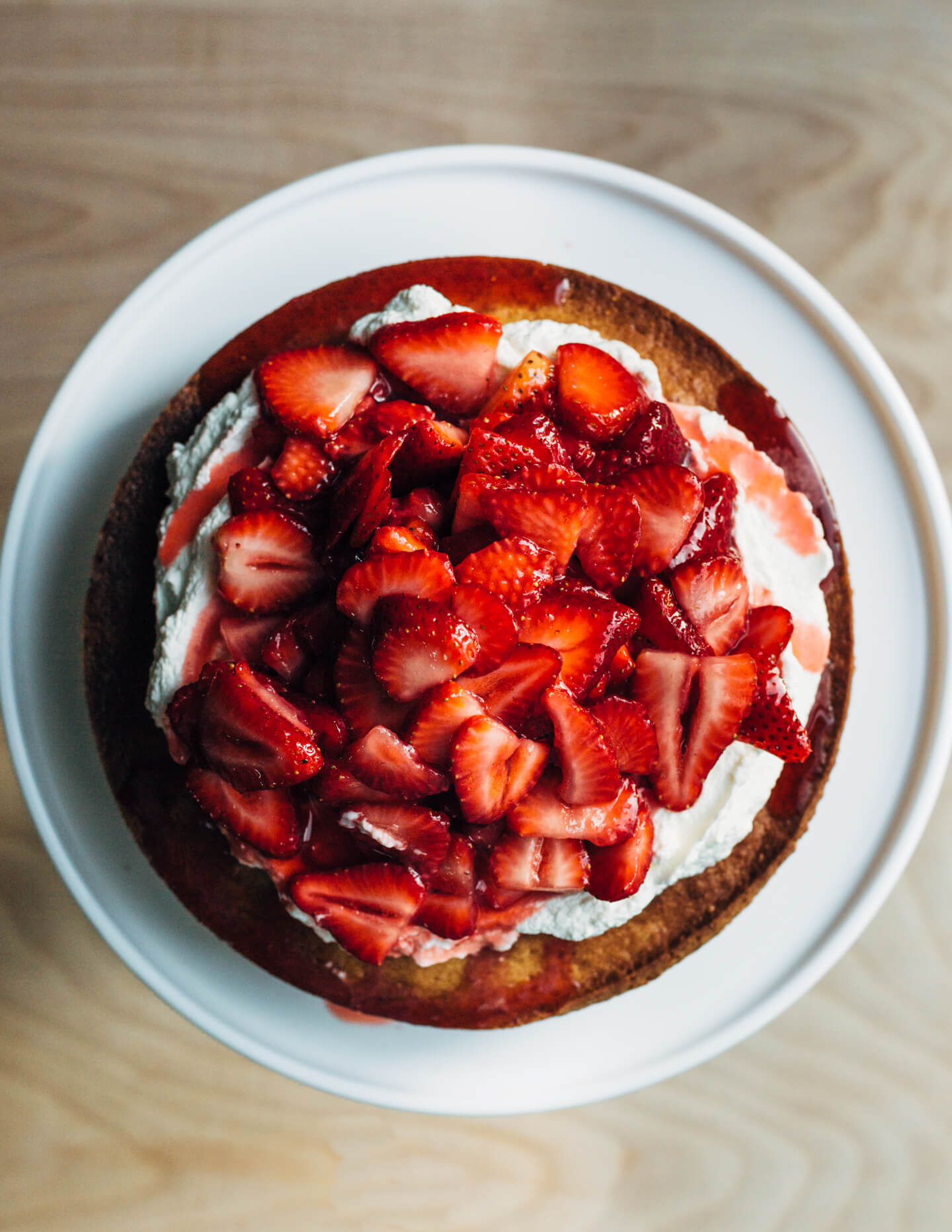 I often find myself with a delicious recipe to share but can't find the words to introduce it. We all have our patterns, and after nearly 10 years of blogging, my patterns are entrenched. (You may have noticed that I really, really like to talk about the weather.) On days when inspiration is nowhere to be found, I turn to a small list of bloggers whose writing I most admire. First on this list is Melissa's blog The FauxMartha. She's a minimalist around her house, an approach that I desperately need to cultivate, but it's her spare, direct, revealing style of writing that draws me in every time. 
Other times – last night, for instance – I find myself completely unable to come up with something simple to make for dinner. These times too, Melissa's blog is a welcome refuge. And now, she's written her first cookbook,The Minimalist Kitchen: The Practical Art of Making More with Less. Her book is filled with smart recipes that are easy enough to pull together on a harried weeknight. Just as tasty, though, are her breakfasts and sweets. (Hello, strawberry yogurt shortcake of my dreams.)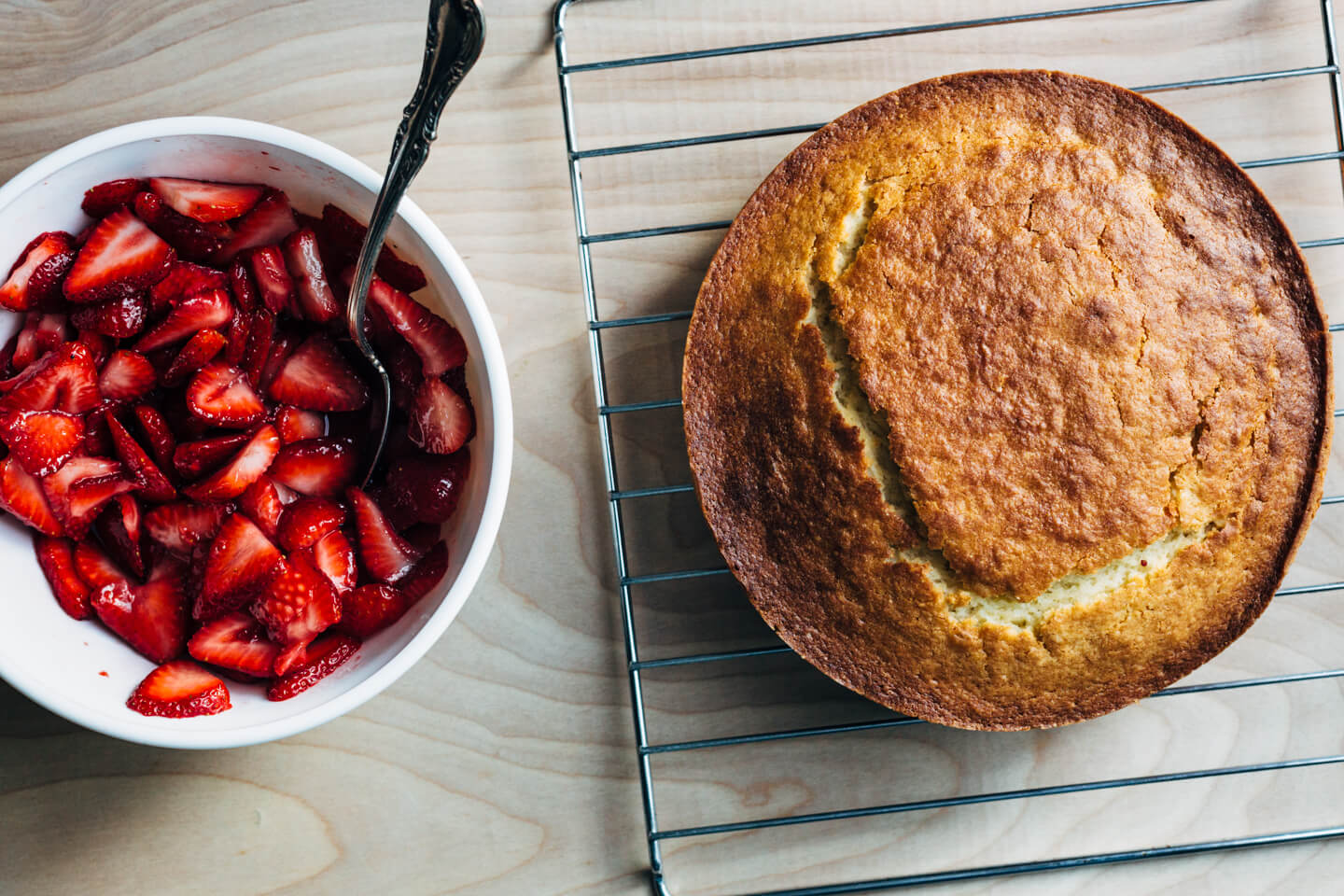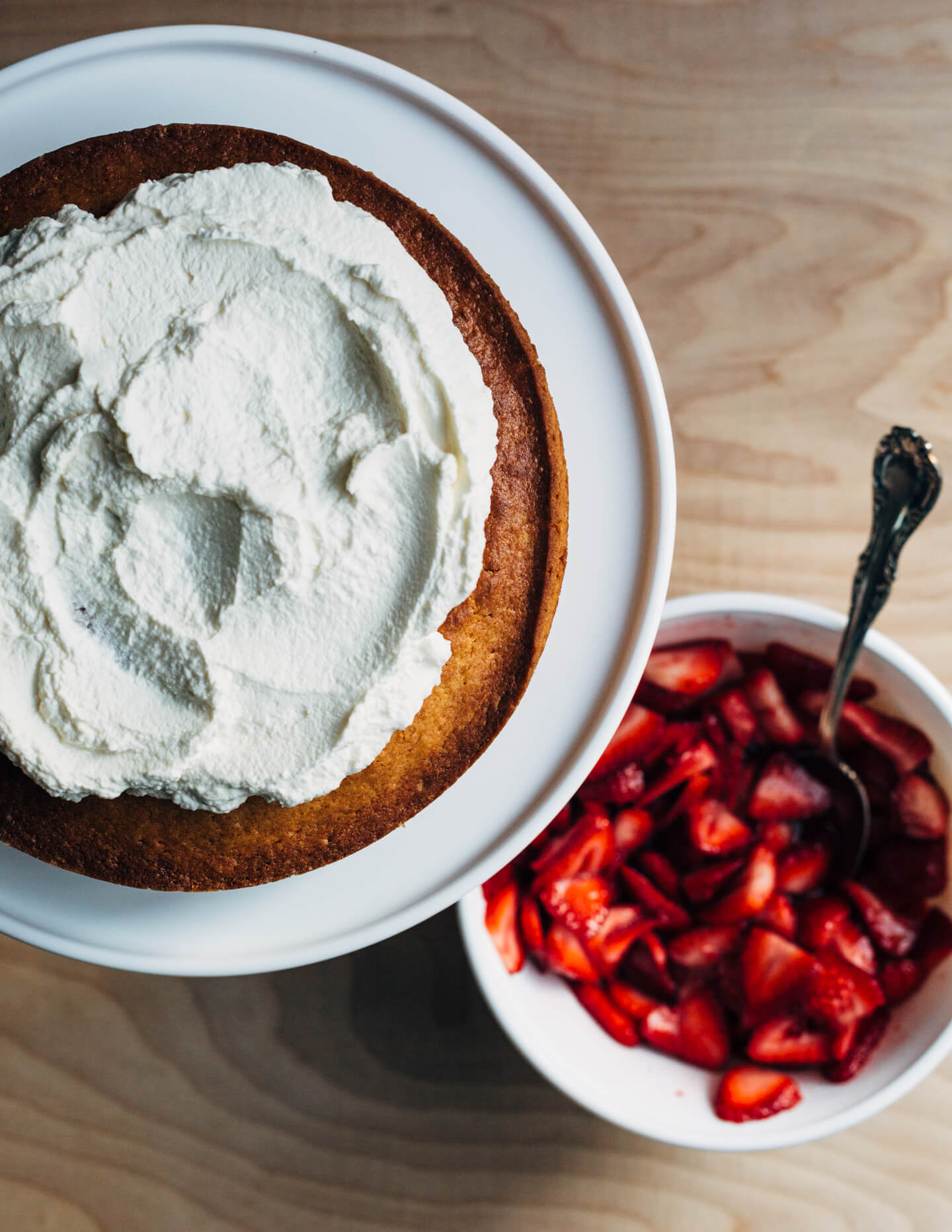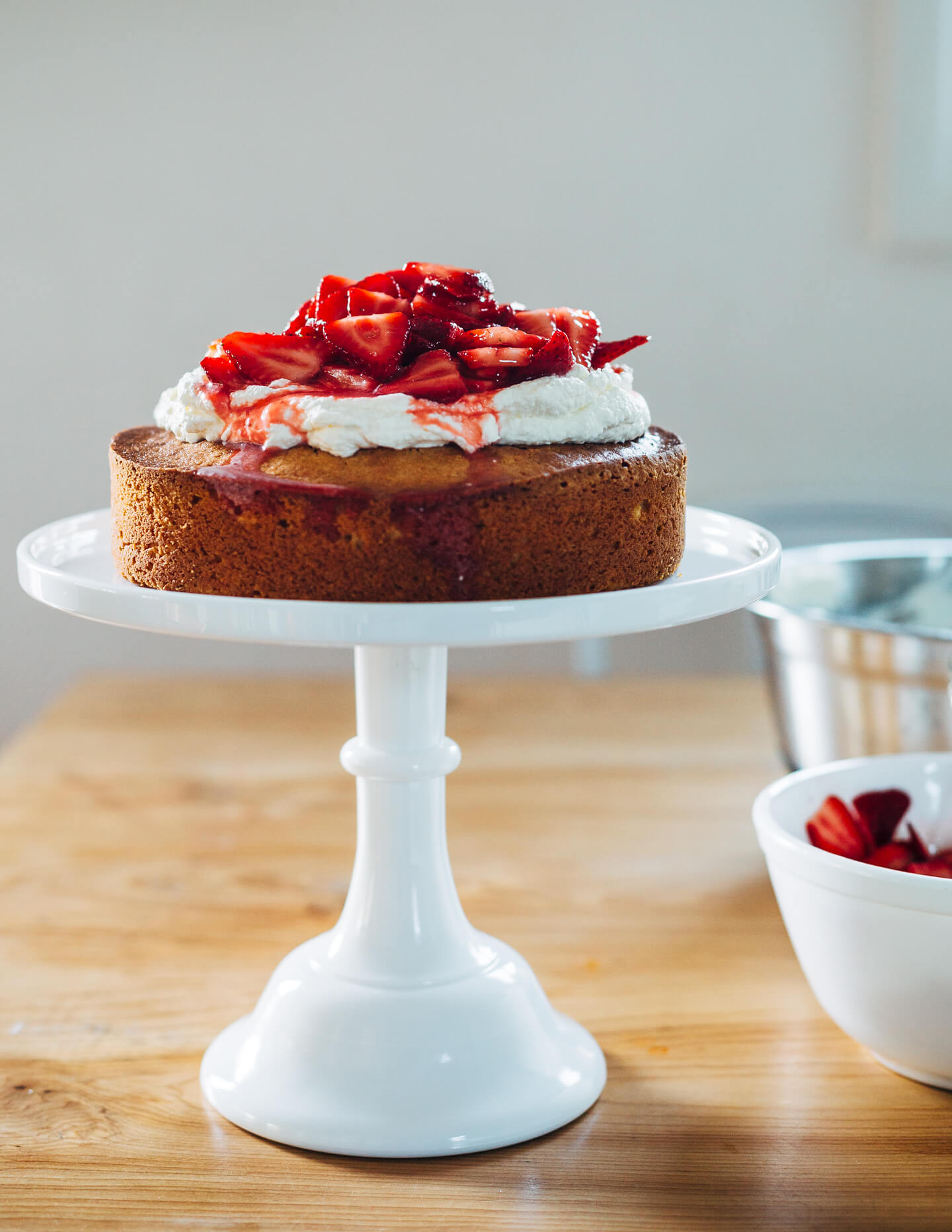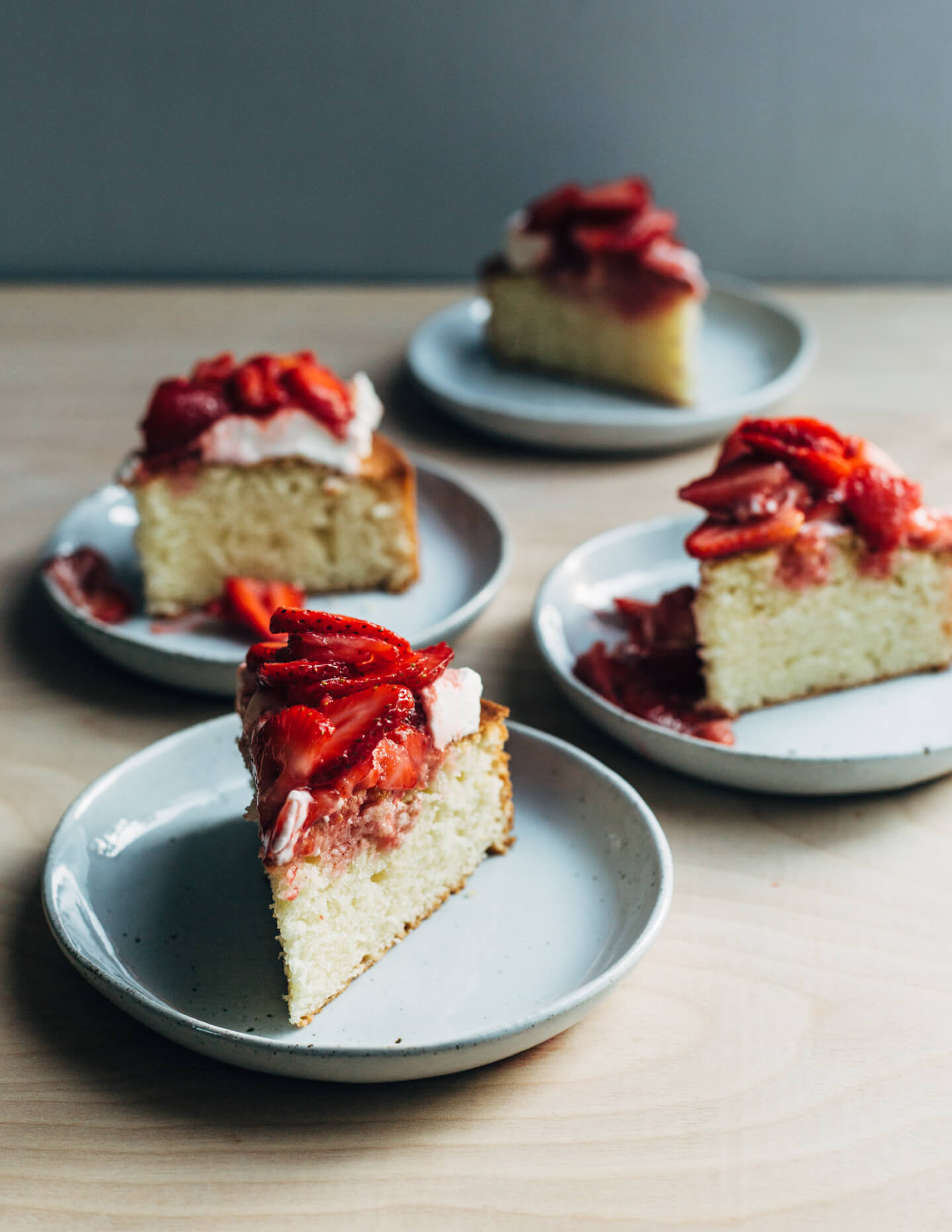 Melissa began to simplify her kitchen and cooking routine after she and her husband had their daughter, and if you're cooking for a family, her tips and tricks will be especially welcome. But everyone who faces the daunting task of feeding themselves after a busy day will find The Minimalist Kitchen eminently useful. Most importantly, Melissa's book is full of meticulously tested recipes that work perfectly on the first try, so you can cook with confidence any time.
If that sounds good to you (and if you're a regular reader of this blog, it should), I'm happy to be giving a copy of The Minimalist Kitchen.
To enter to win the cookbook, leave a comment below with your favorite back pocket dinner recipe (I will definitely be taking notes). I'll select a winner at random. Giveaway ends April 20, 2018 at noon EDT and is open to US residents.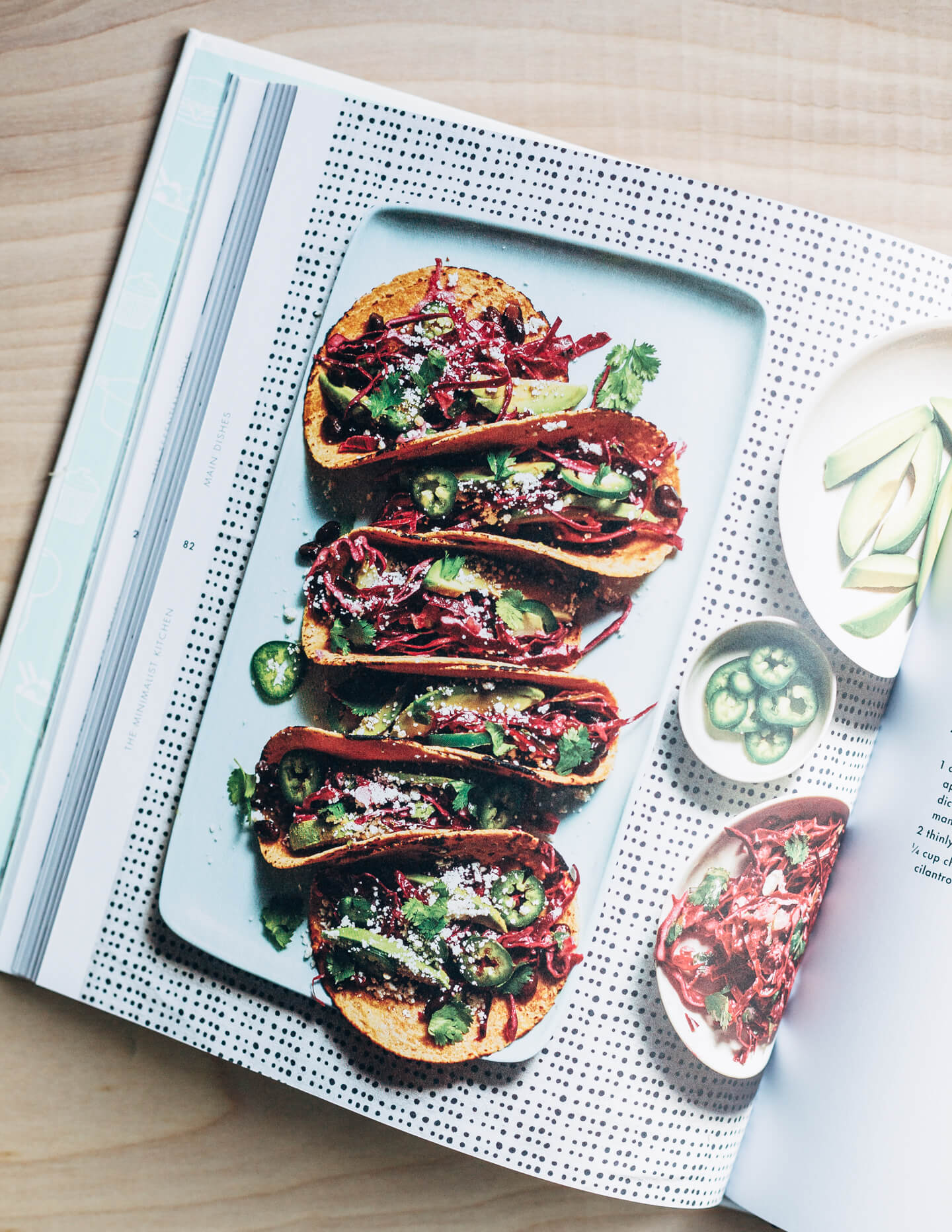 I had a hard time choosing a recipe to share here, but after a couple of tough weeks, I decided a spring-inspired spin on strawberry shortcake sounded just about perfect. Melissa calls it a yogurt shortcake, and it comes together effortlessly with just two bowls and a bit of stirring. The toppings – just strawberries, sugar, and whipped cream – are simple enough to let the flavor of fresh spring strawberries shine through.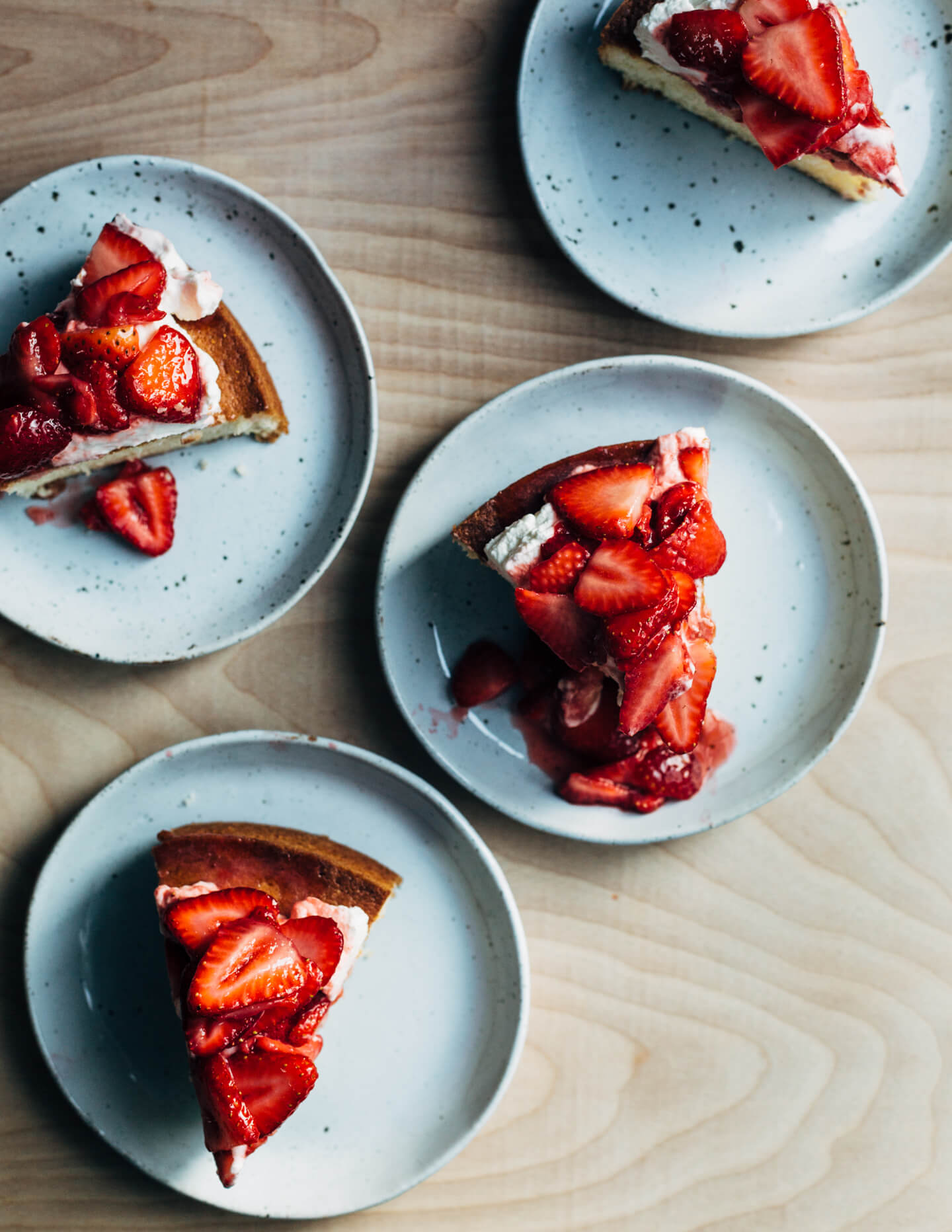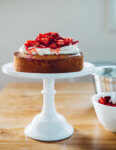 Strawberry Yogurt Shortcake
From Melissa Coleman's new book The Minimalist Kitchen, a delightfully simple strawberry yogurt shortcake that's simple enough to bake on a weeknight.
Melissa's recipe is inspired by the classic French gâteau au yaourt and comes together with a simple line-up of 1/2 cups scoops – 3 scoops flour, 2 scoops sugar, 1 scoop each yogurt and oil, and a half scoop milk. This is the kind of recipe you can memorize without even knowing it and then make with ease when necessity or inspiration strikes.

Ingredients
Cake
neutral cooking oil or spray

1 1/2

cups

unbleached all-purpose flour,

plus more for pan

2

teaspoon

baking powder

1/2

teaspoon

sea salt

1

cup

granulated sugar

1/2

cup

plain whole-milk yogurt

1/2

cup

neutral oil

1/4

cup

whole milk

2

large eggs

1

teaspoon

pure vanilla extract
Macerated Strawberries
1 1/2

pounds

fresh strawberries,

hulled and sliced (about 6 cups)

1/4

cup

granulated sugar
Whipped Cream
1

cup

heavy cream

3

tablespoons

powdered sugar
Instructions
Preheat oven to 350 degrees F. Lightly spray the interior sides of an 8-inch round pan with cooking spray. Use a paper towel to wipe smooth. Add a spoonful of flour and shake around the edges to lightly coat. Discard extra flour. Line the bottom of the pan with parchment paper cut to size. Set aside.

In a medium bowl, whisk together 1 1/2 cups flour (3 scoops), baking powder, and sea salt. Set aside.

In a large bowl, whisk together the sugar (2 scoops), yogurt (1 scoop), oil (1 scoop), milk (1/2 scoop), eggs, and vanilla until smooth. Set aside.

Gently fold the dry ingredients into the wet ingredients just until combined. Pour the batter into the prepared pan, and bake 40 to 45 minutes or until the center of the cake is baked through. Remove the cake from the pan and cool at least 30 minutes before serving. The cake can be made a day in advance.

Macerate the strawberries, if desired, about 30 minutes before serving. In a small bowl, stir together the strawberries and sugar. Set aside.

Meanwhile, make the whipped cream. In a stand mixer fitter with a whisk attachment, beat the cream and powdered sugar on high until medium-stiff peaks form. Slice the cake and top with the whipped cream and, if desired, strawberries.
Disclosure: I was given a copy of The Minimalist Kitchen by the publisher Oxmoor House. As always, all opinions and intense love for all things FauxMartha, are my own. 
SaveSave
SaveSave
SaveSave
SaveSave
SaveSave
SaveSave