A weekly produce guide to what's in season at farmers' markets and in CSA shares in the Mid-Atlantic region (and lots of other places). Your early August summer produce guide features cherry tomatoes, okra, and tomatillos.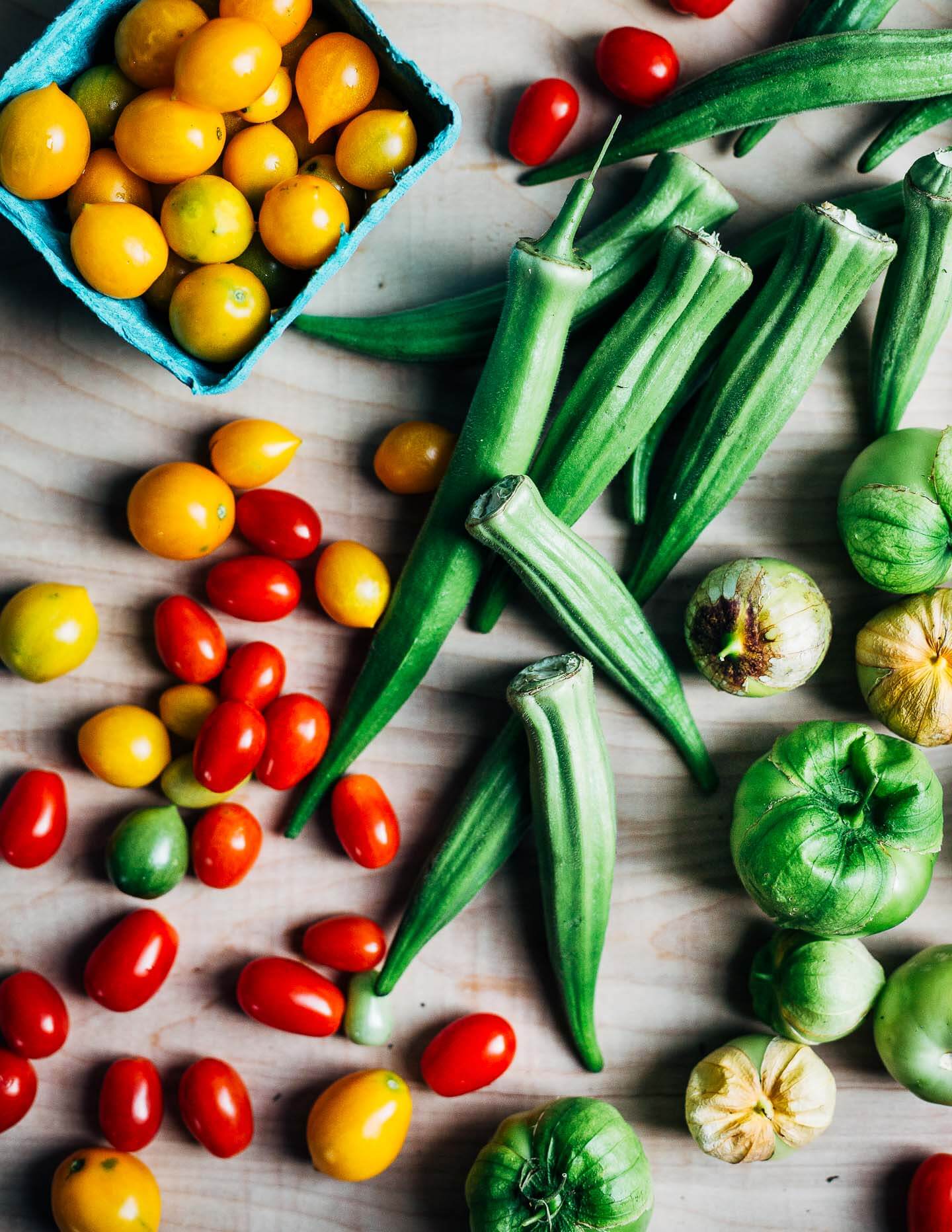 Hello friends. Thank you for the kind words on my last post. I'll share an update as soon as I'm able.
For now, I'm dropping in on this muggy Saturday morning to share a few recipes to help you make the most of summer's bounty. My garden is producing at full throttle. Cherry tomatoes and tomatillos are abundant and I'm continually dreaming up ways to eat and preserve it all. I just have a couple okra plants, so that harvest is paltry even on a good day. But okra blooms are so beautiful and the stalks last through the winter, offering seeds and brush for winter birds, so I plant however many I can fit. And anyway, I can always buy more okra at the market.
Cherry Tomatoes
Cherry tomatoes tend to be sweeter and have a little less acidity than slicing tomatoes. They keep well at room temperature and can be added to countless summer dinner plates as a garnish or standalone salad. They also roast beautifully, like in the roasted tomato marinara below.
Okra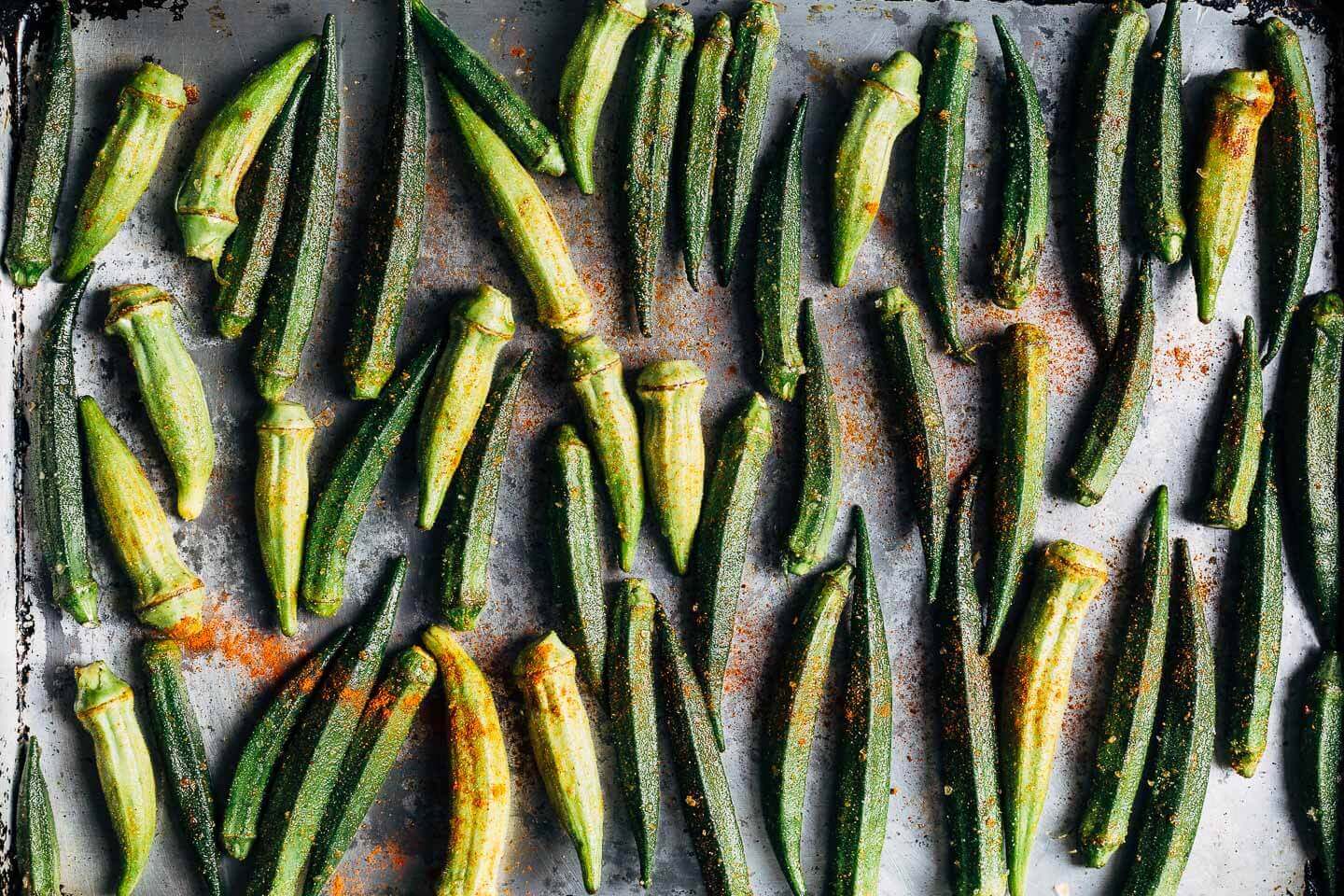 Okra is at its best right when it's picked, so if you get some at the market, make a plan to use it right away. Some people fear okra for its sliminess, but cooked okra is almost never slimy. I recommend cooking it over relatively high heat with plenty of room. Roasted, fried, or simply sautéed, okra is a favorite summer side dish and you shouldn't fear the slime.
Tomatillos
Tomatillo season is upon us. I have a few plants out in the garden and I've had a pretty impressive tomatillo haul so far! I've canned whole tomatillos and salsa verde, and plan to make a batch of Mama E's chowchow next. Tomatillos have wonderfully deep flavor – at once bright and faintly bitter. Try one of the recipes below or make a fresh salsa verde for something quick and simple.