A weekly summer produce guide to what's in season right now based on the contents of our CSA share, with CSA and farmer's market recipes and ideas. This week's end of August inspiration: tomatillos, ground cherries, zucchini, and purple string beans.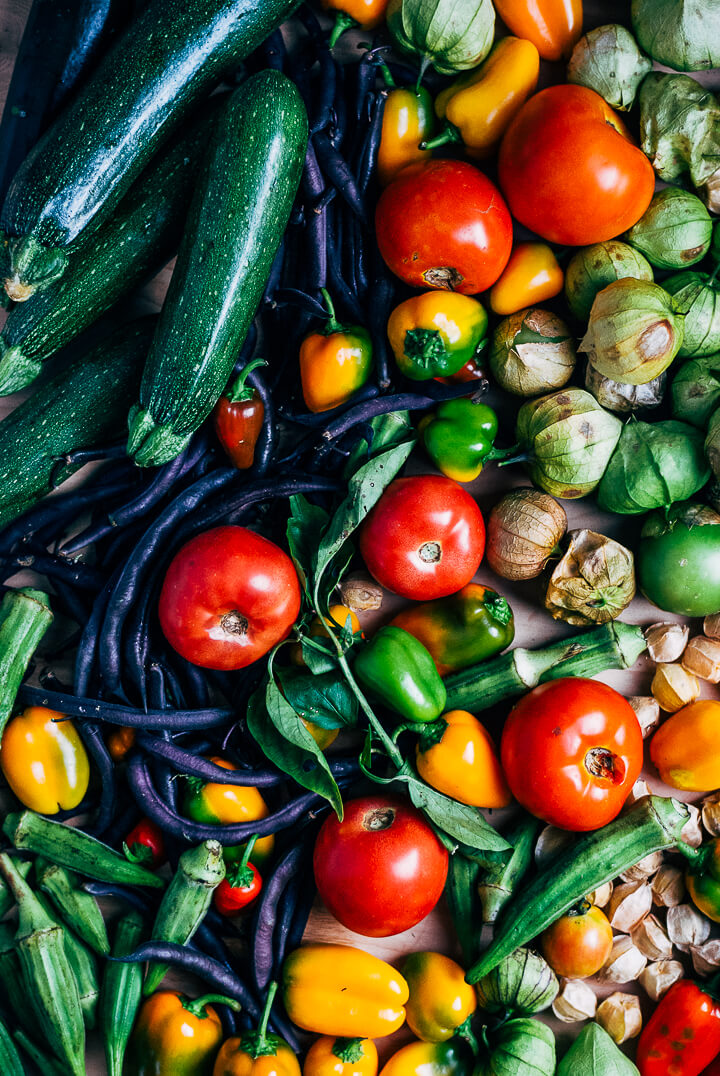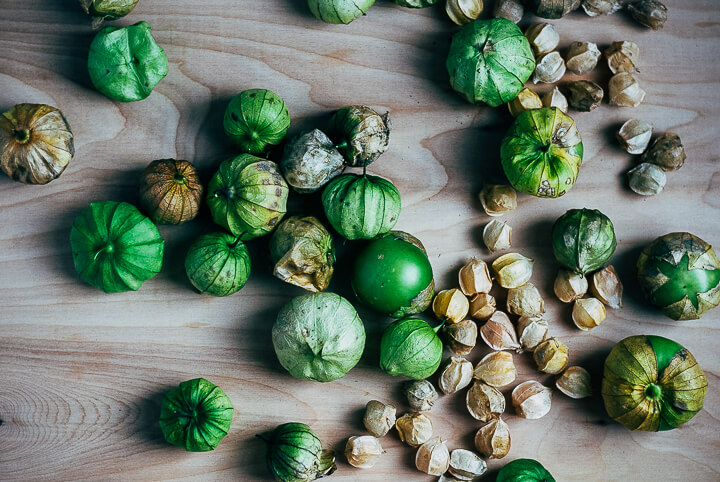 I drove out to our CSA farm on Wednesday in search of tomatillos and whatever else the pick-your-own fields had to offer. Once there, I found tomatillos aplenty, and also a few handfuls of ground cherries. In other rows, I picked sweet lunch box peppers and tender purple green beans.
Fall edged into our share in the form of butternut squash. It sits there as a reminder, among all the late summer jewel tones, that fall is fast approaching.
As I write this, I'm off to the farmer's market to pick up – or hoard – whatever late season produce I can find. You, my friend, may want to do the same.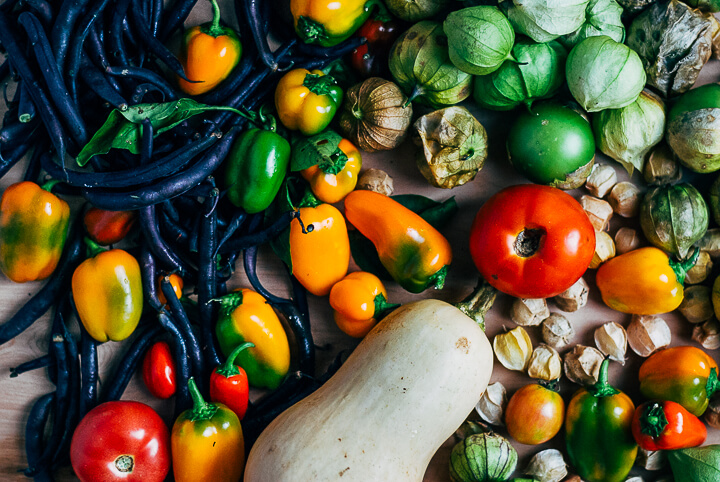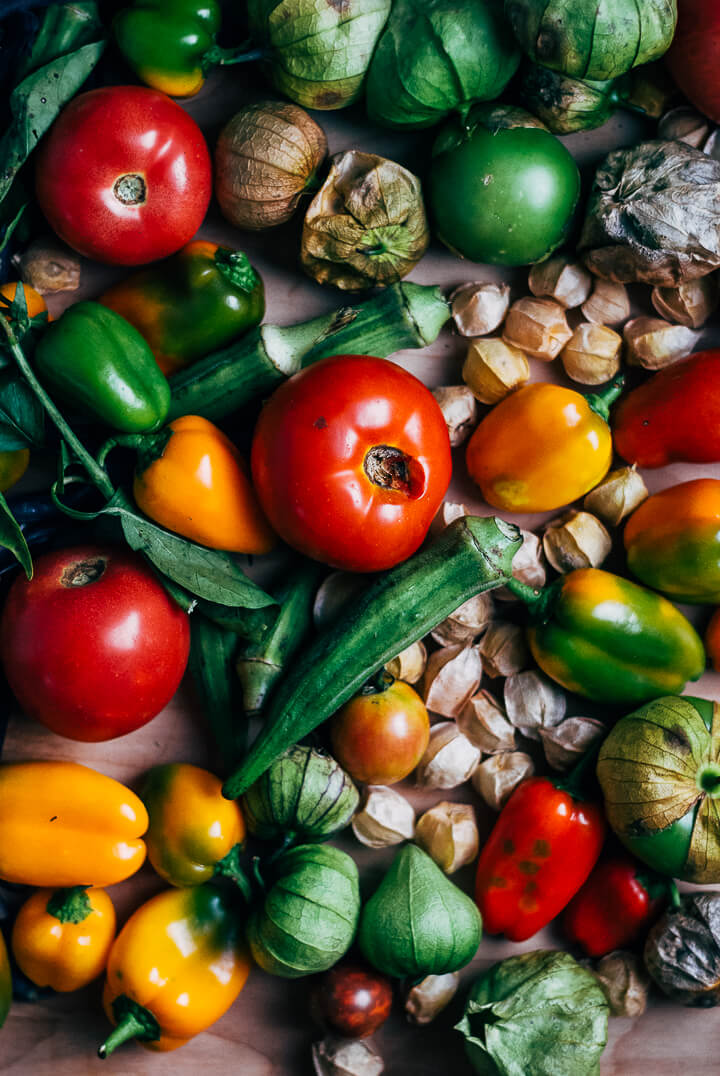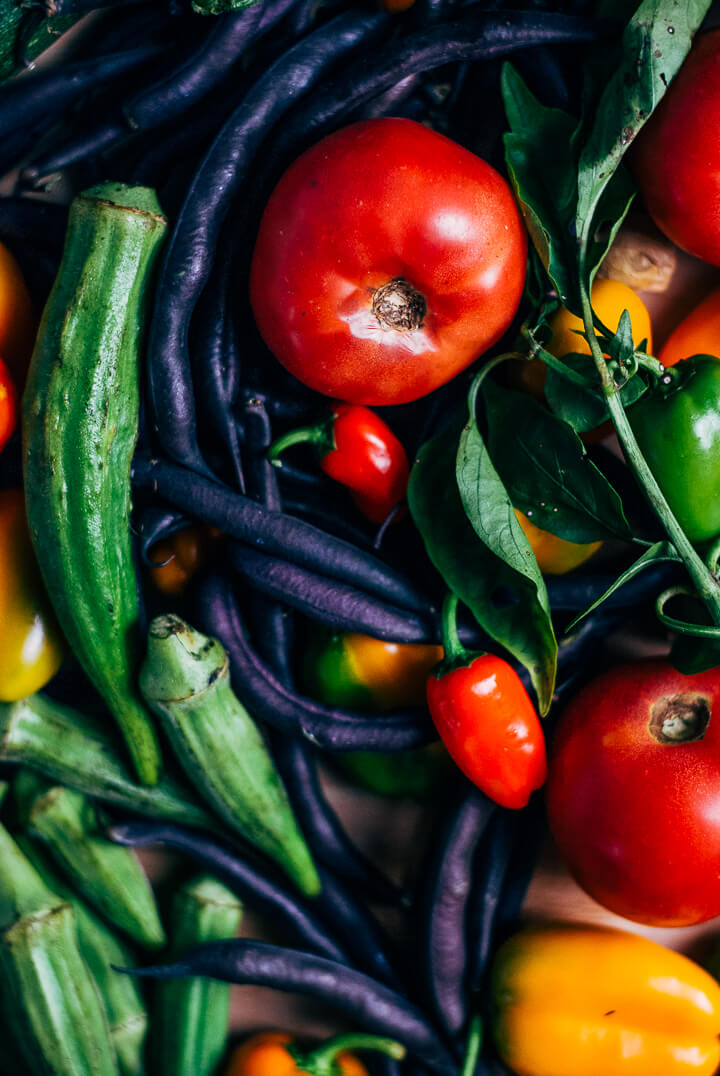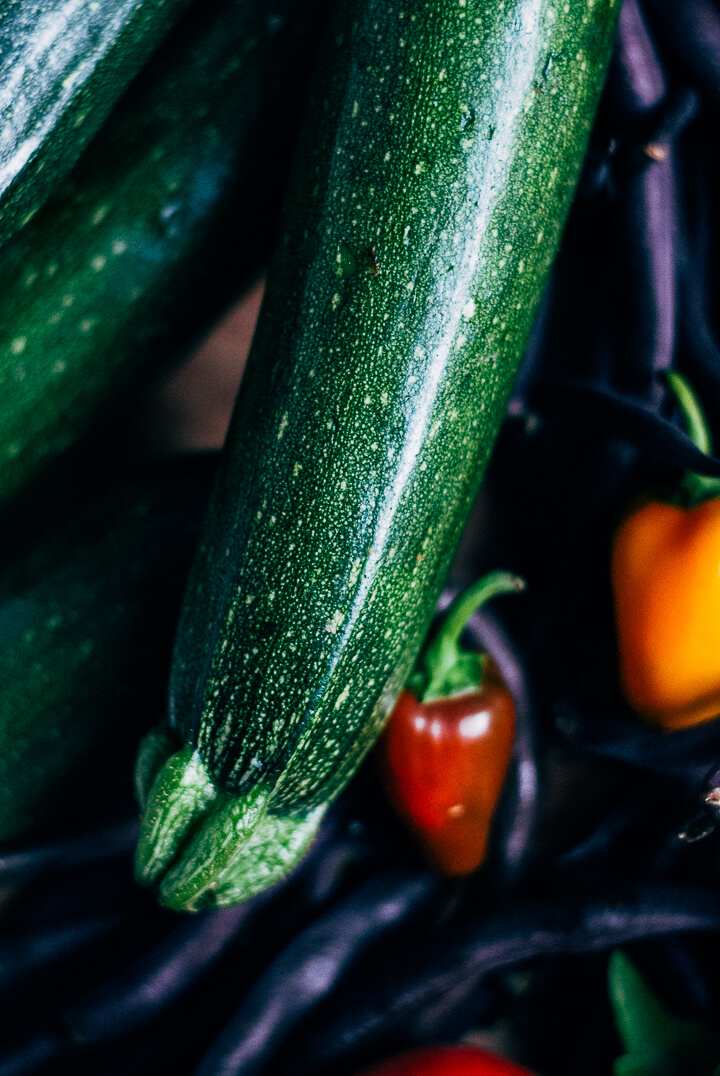 Tomatillos
Basic Tomatillo Salsa // Brooklyn Supper
Braised Chicken with Tomatillos // Leite's Culinary
Fire Roasted Tomatillo and Corn Salsa // The View from Great Island
Roasted Tomatillo and Black Bean Soup // A Couple Cooks
Tomatillo Bloody Marys // Garden and Gun
Ground Cherries / Cape Gooseberries / Physalis
Grilled Watermelon Salad with Donut Peaches and Ground Cherries // Brooklyn Supper
Ground Cherry Salsa // A Farmgirl's Dabbles
Ground Cherry Jam // Arcadia Farm
Cape Gooseberry Pico de Gallo // The Food Gays
Zucchini
Olive Oil Zucchini Bread // Not Without Salt
Stuffed Zucchini with Lamb and Summer Vegetables // Brooklyn Supper for Food52
Roasted Zucchini and Fennel Dip // Brooklyn Supper
Mozzarella Baked Eggs with Sautéed Zucchini // Brooklyn Supper
Zucchini and Corn Phyllo Pizza // Half-Baked Harvest
Summer Squash Salad // Cookie + Kate
Green or Purple String Beans
Grilled Lamb with Haricot Vert and Coconut Milk Broth // Brooklyn Supper
Sichuan Dry-Fried Green Beans // The Food Lab on Serious Eats
Dilly Beans // Food in Jars