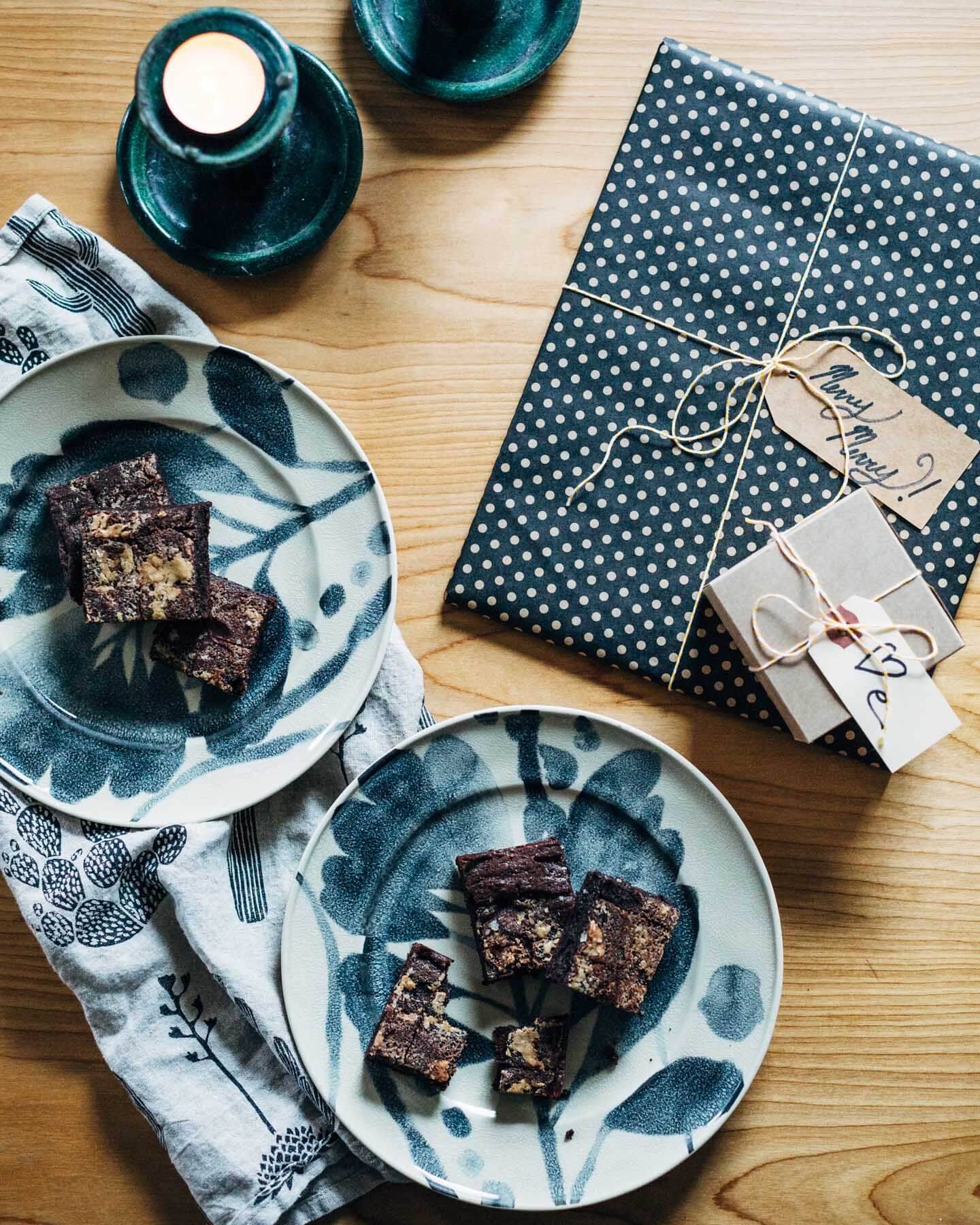 We've partnered with Blurb to share some of our favorite holiday desserts, including these silky tahini brownies.
I've been taking stabs at writing a real-deal book proposal for a long while now (like, a really long, more than a year kind of a while) but I've struggled to come up with something that feels necessary in a crowded field. So when the folks at Blurb reached out to me to see if I'd like to use their tools to make myself a book, I jumped at the chance to put together something on my own terms.
Trading the constraints of the publishing world for the constraints of "what kind of book would I like to give my biggest fan and cheerleader" (AKA my mom) was liberating. I started scrolling through favorite recipes and knew right away that a photo heavy book featuring my favorite holiday dessert recipes was perfect.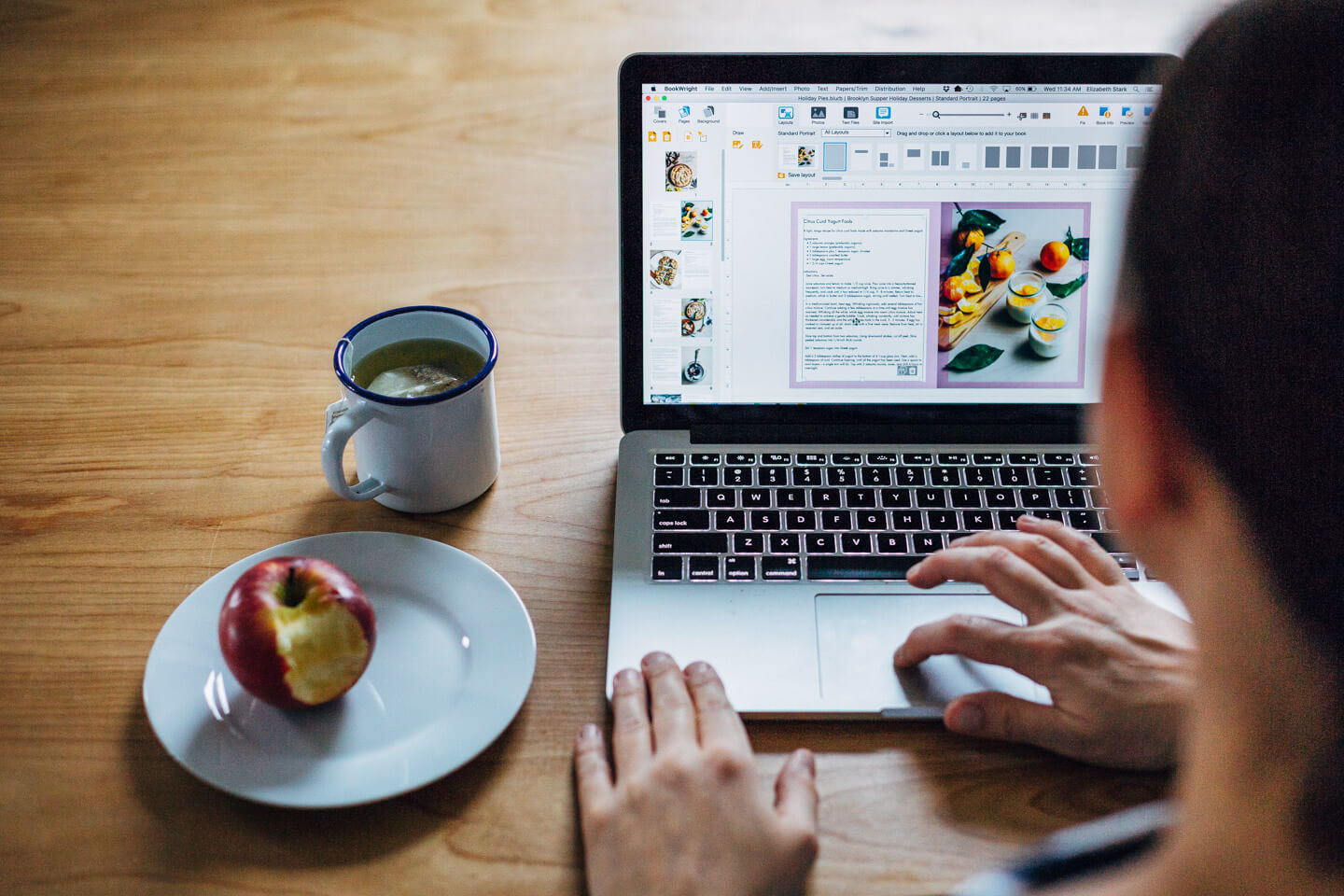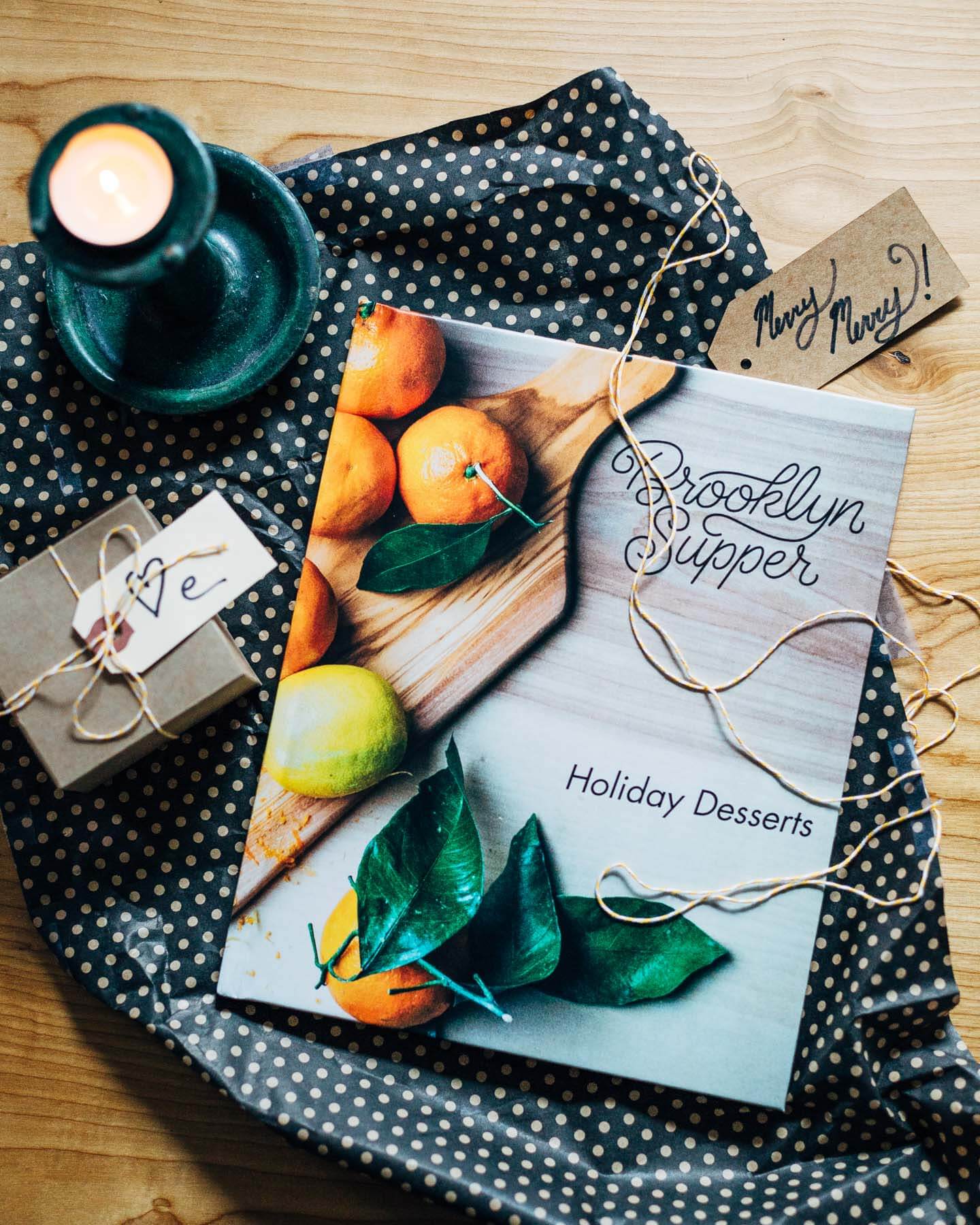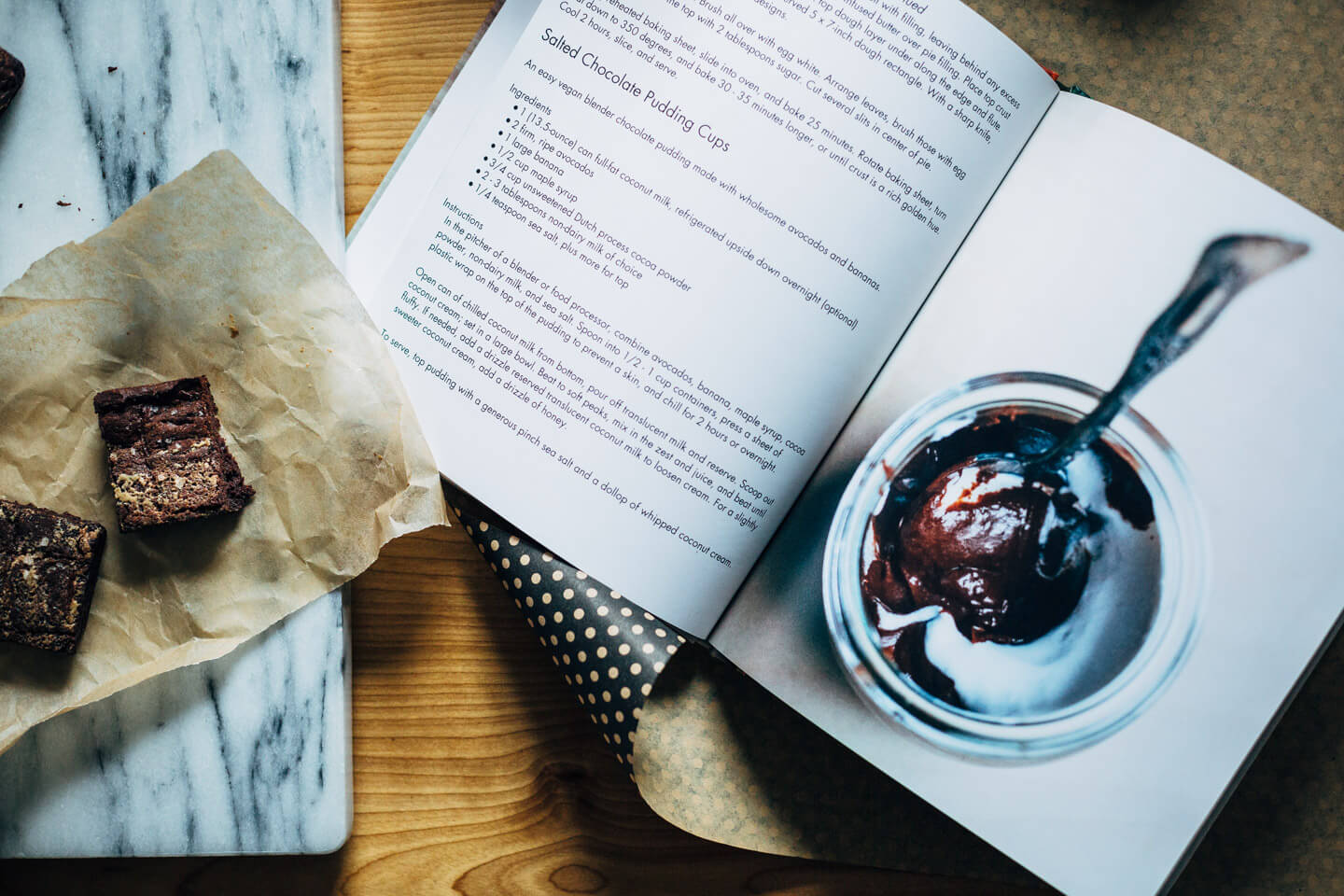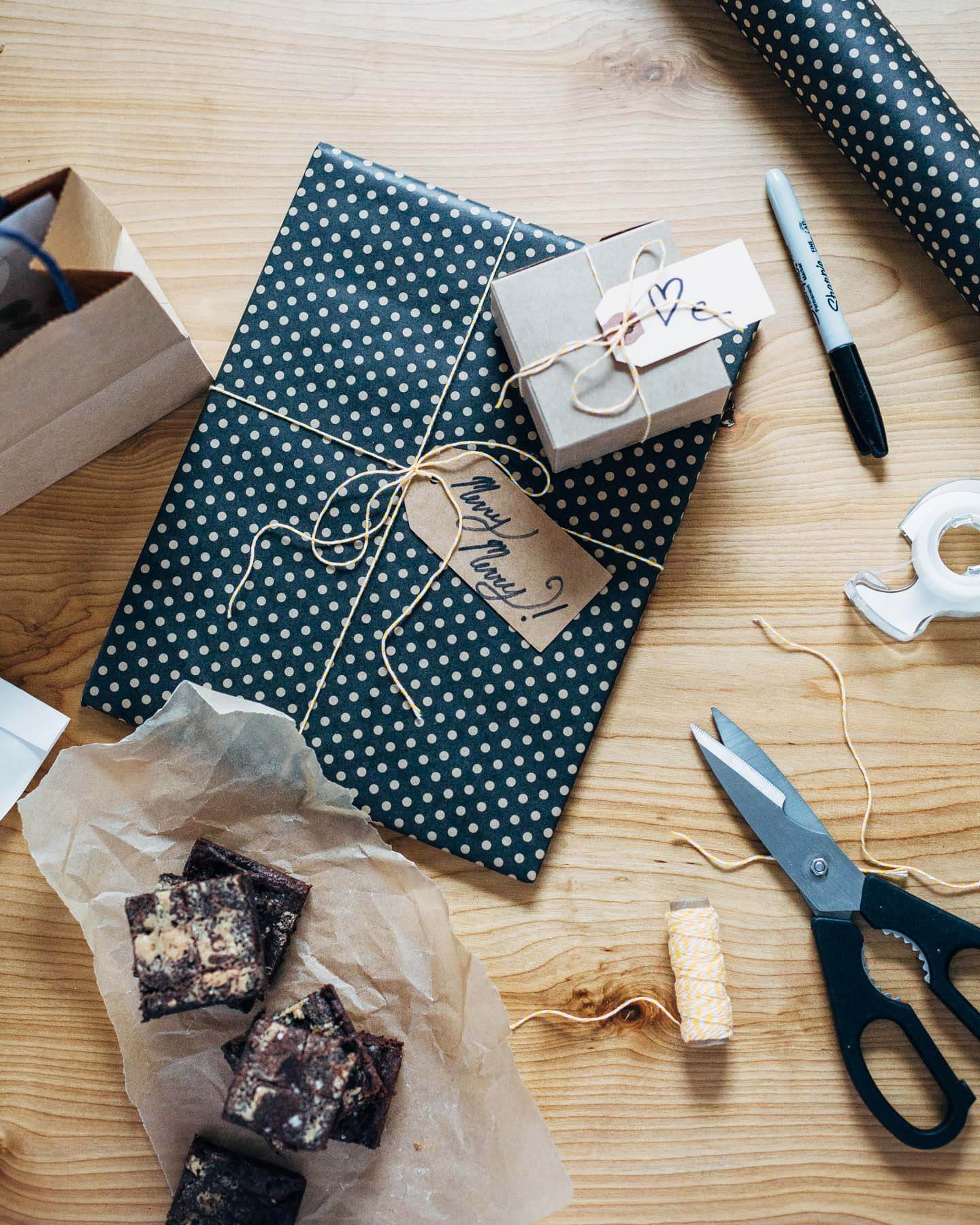 To make my photo book, I selected from my recipes and photos, taking care to vary the desserts (as in: not ALL pie), plugged my pictures and recipes into Blurb's simple-to-use BookWright application, and then proofread it about 15 times. Next, I uploaded the book to Blurb (super exciting!) and chose the final details, selecting premium matte paper and the photo wrap cover. A little more than a week later, the book – MY BOOK – landed on my doorstep.
Making my book took about two hours start to finish, and now I have a beautiful, real-deal book. It's been surprisingly rewarding to see my photos in print, and I may be hooked on Blurb's easy DIY books from here on out. Blurb has a host of ways personalize holiday gifts – check out their gift shop for ideas and inspiration.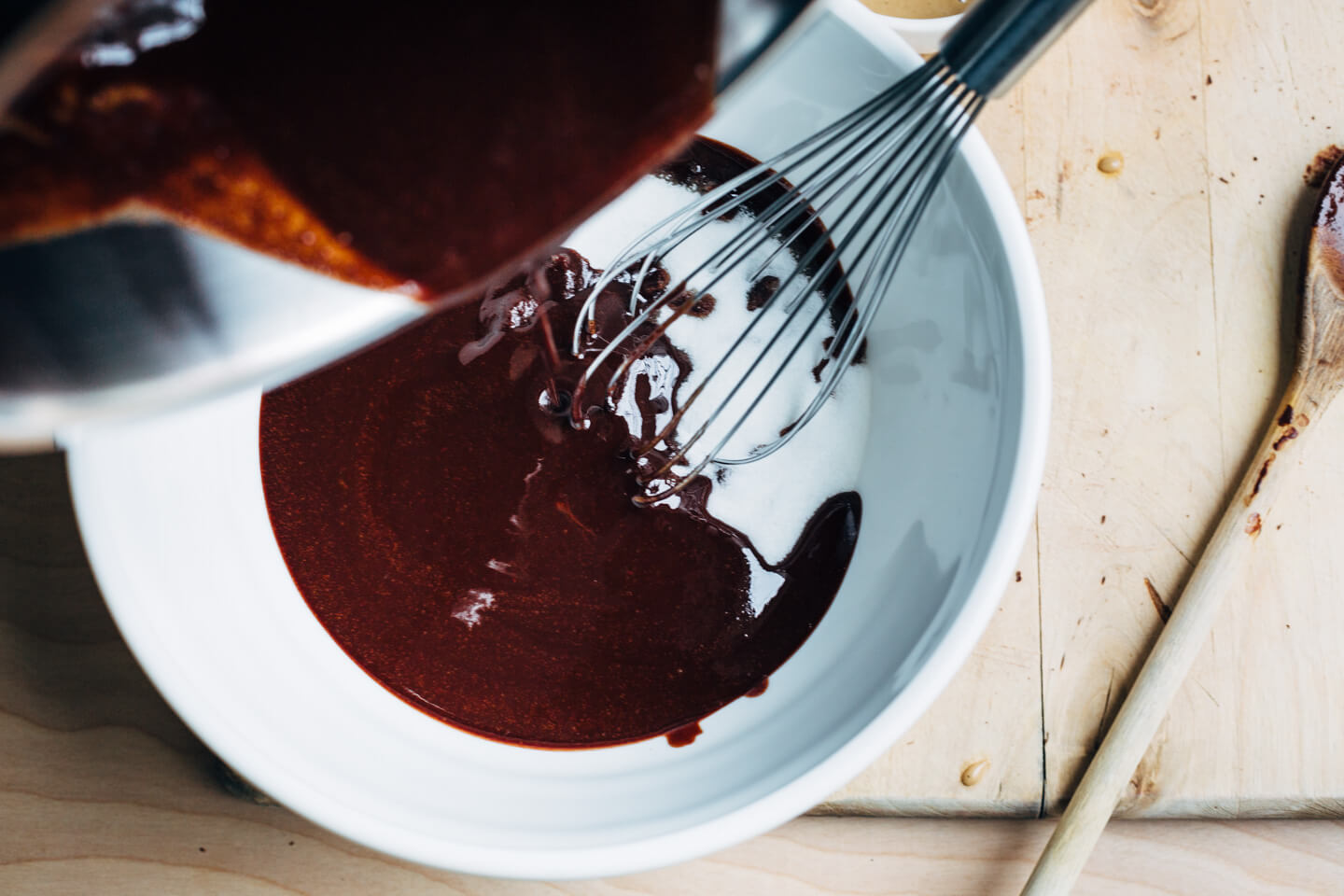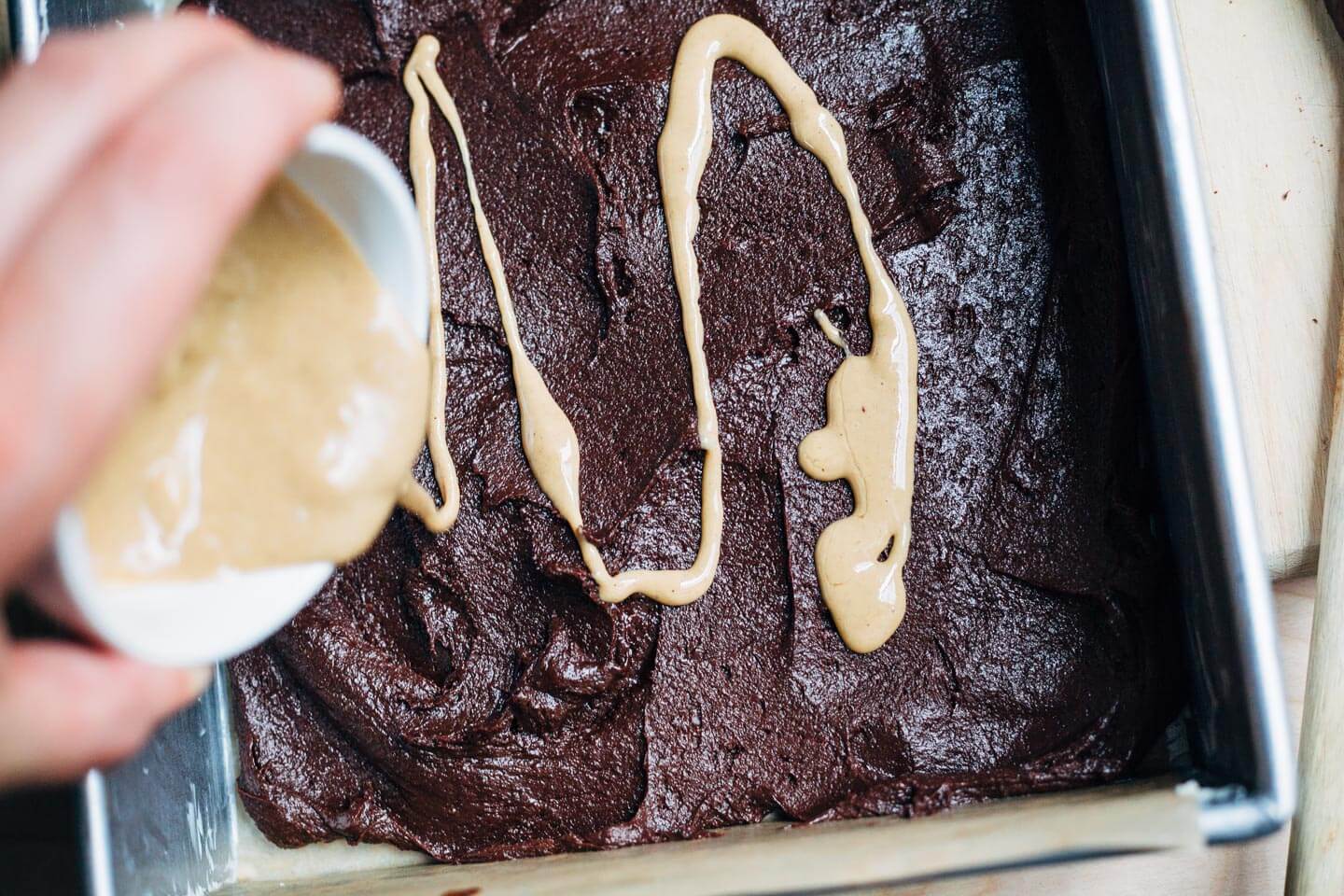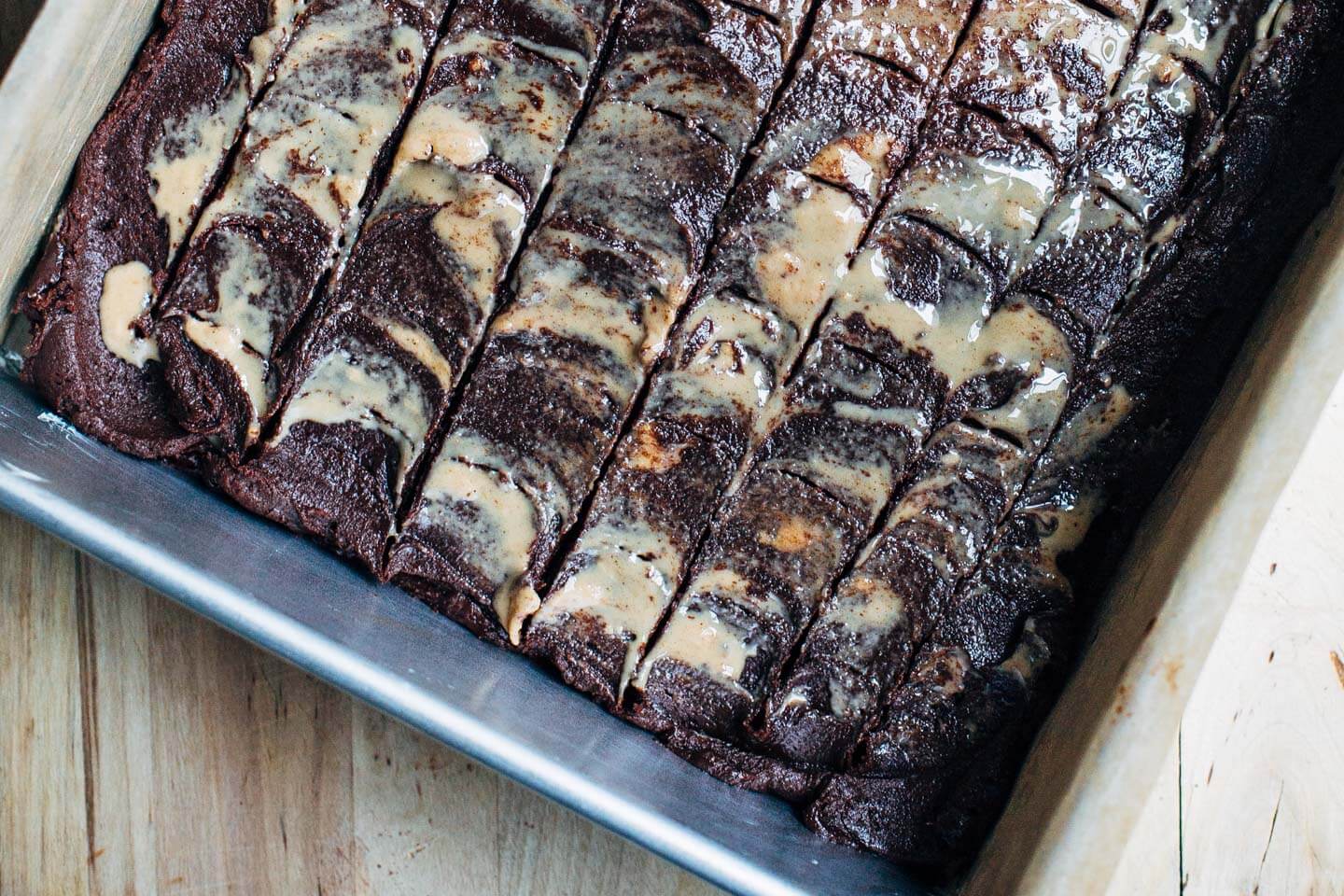 Only one thing was missing from the book: my recipe for tahini brownies. I made a batch at the very last minute for my holiday party last year (bonus points for making the house smell like brownies just as guests arrived) and friends have been asking for the recipe ever since. So while these will have to wait for the next edition of my Holiday Desserts book, you can have the recipe right now.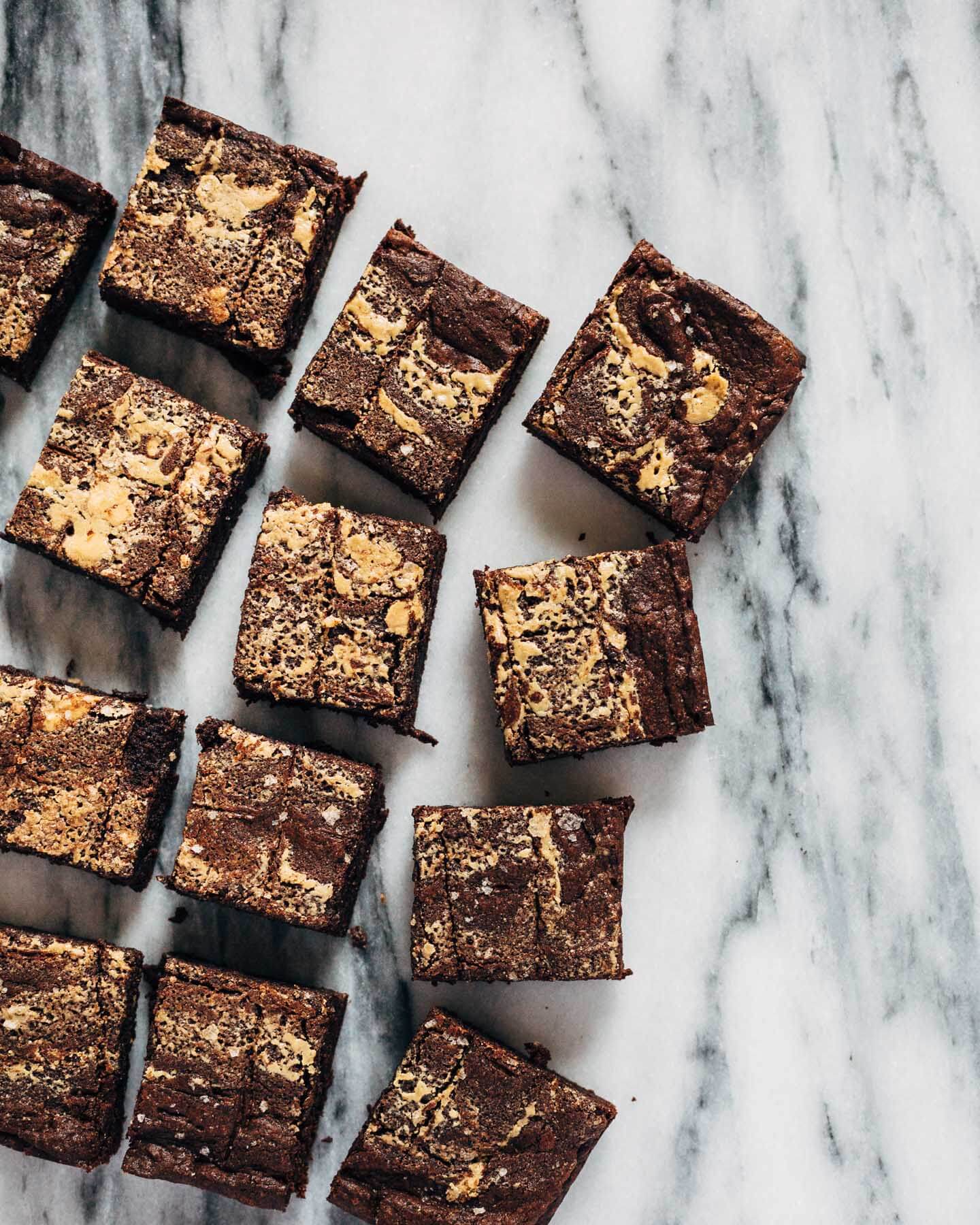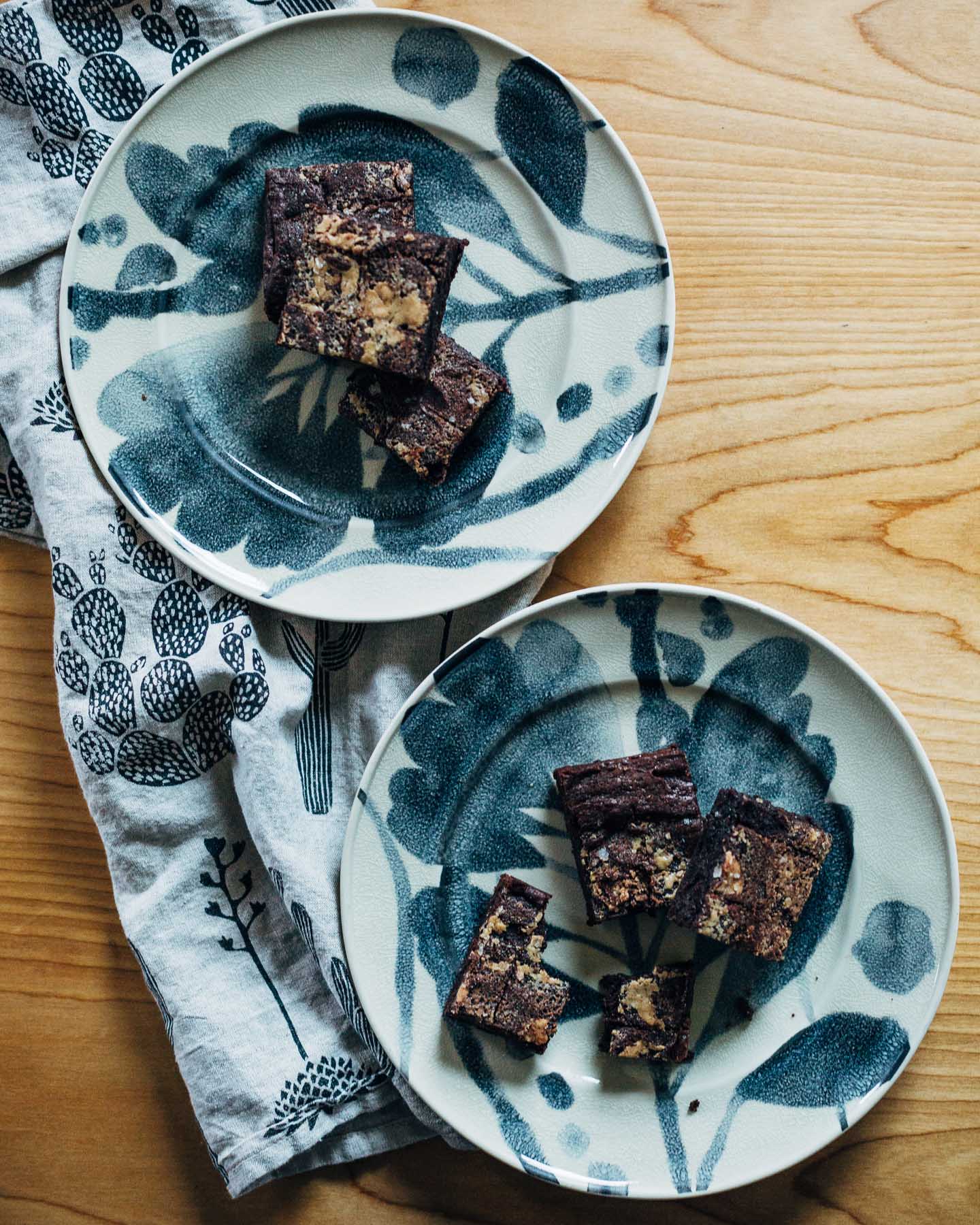 Like all good brownies, these are dense, silky, and super chocolaty with a crackly top. There's a tahini swirl in the center and on top that lends a nutty, salty pop against the rich chocolate. I like my chocolate treats on the salty side, because chocolate tastes good that way, and made these with fine sea salt plus the fancy flaky kind on top. Brownie aficionados everywhere will tell you that your brownies are only as good as the kind of chocolate you use, so spring for a quality brand, preferably one with 70-percent cacao.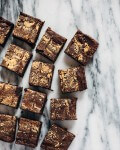 Tahini Brownies
A recipe for simple, delicious tahini brownies.
Ingredients
8

tablespoons

unsalted butter,

plus more for pan (1 stick)

3

ounces

bittersweet chocolate,

chopped (60 - 70-percent cacao)

1

cup

sugar

2

eggs

2

teaspoons

vanilla extract

2/3

cup

all-purpose flour

1/2

cup

unsweetened cocoa powder

3/4

teaspoon

fine sea salt

3

tablespoons

tahini
Instructions
Preheat oven to 400 degrees F. Butter an 8-inch square baking pan, line with a sheet of parchment (enough to cover bottom and have an overhang on 2 opposite sides), and butter that.

Melt butter in a heavy-bottomed skillet set over medium heat. Swirl butter in pan until it's darkened to a deep golden with tiny light brown bits on the bottom and smells nutty, about 7 minutes. Remove from heat, add chocolate, and stir until smooth.

Add sugar to a large mixing bowl and stir in hot chocolate mixture. Whisk vigorously for 3 minutes. Still whisking, add eggs one at a time, beating each 1 - 2 minutes. Whisk in vanilla.

In a small bowl, combine flour, cocoa, and fine sea salt with a fork. Fold into wet ingredients with a spoon, stirring about 20 strokes.

Spoon half the batter into baking pan and smooth out, drizzle in half the tahini, add remaining batter, smooth out, and top with remaining tahini. I added tahini in stripes pushing it into the batter with light strokes. For a slight tahini swirl, with a toothpick, push down into the batter moving with the stripes and then in perpendicular strokes. Top with flaky sea salt.

Bake brownies at 400 degrees for 5 minutes, then turn heat down to 350 and bake an additional 20 - 25 minutes, or until brownies have started to pull away from edges and a clean toothpick inserted in the center comes out with just a few crumbs attached. 

Cool 20 minutes, lift out using parchment overhangs, and set on a wire rack to cool completely. Slice into 16 even squares and serve.

Note that brownies are even better the next day and will keep well for 4 days sealed at room temperature.

This post is sponsored by Blurb.