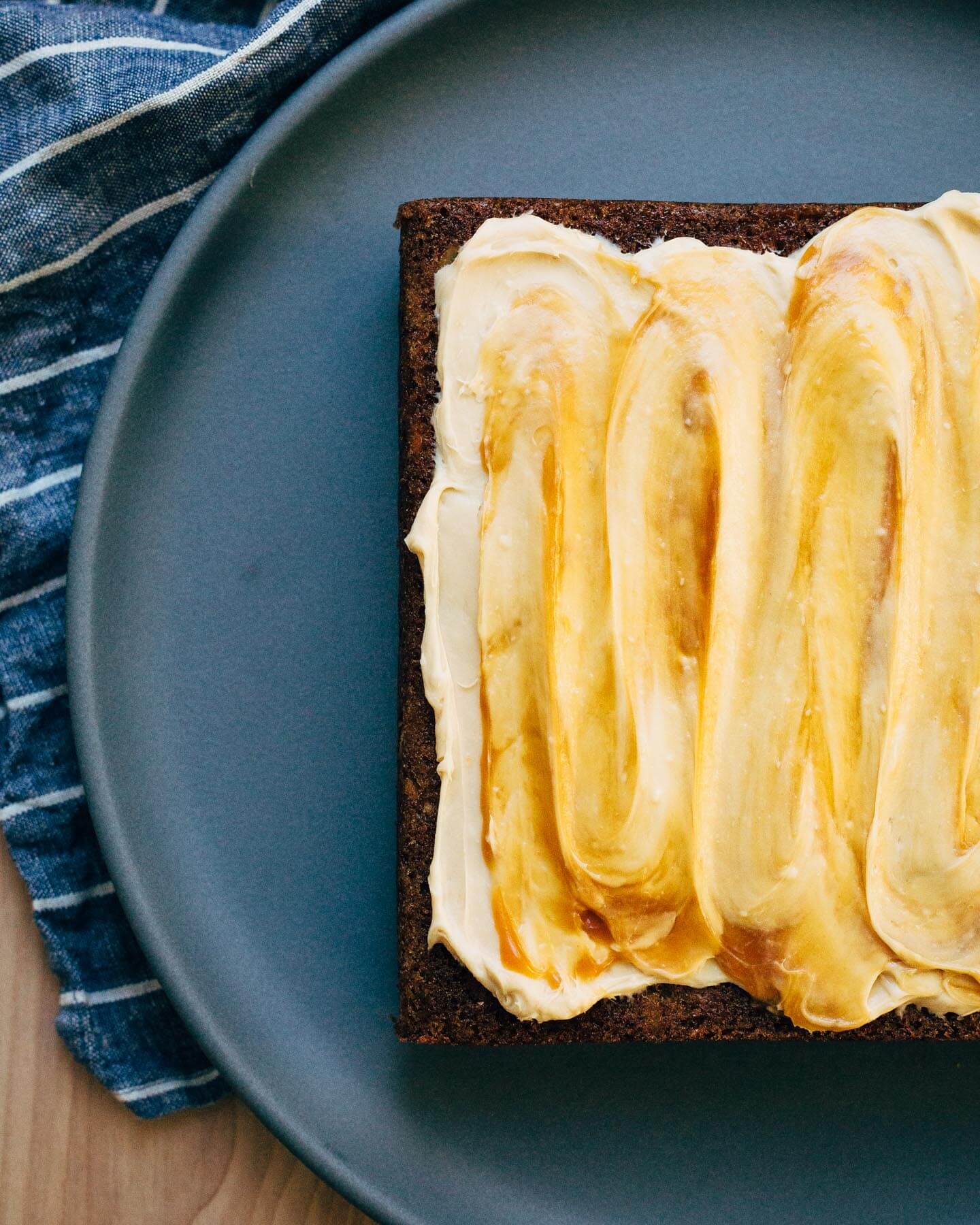 Spiced carrot cake topped with smoky caramel cream cheese frosting from Dessert for Two: Sweet & Simple by the lovely Christina Lane. Jump to recipe. 
This is more than a carrot cake – it's a celebratory carrot cake. Nothing momentous. Just a little cake to celebrate that after a couple weeks of random events that kept me from making almost anything, I was back in the kitchen trying out a new recipe. And what a welcoming recipe it is.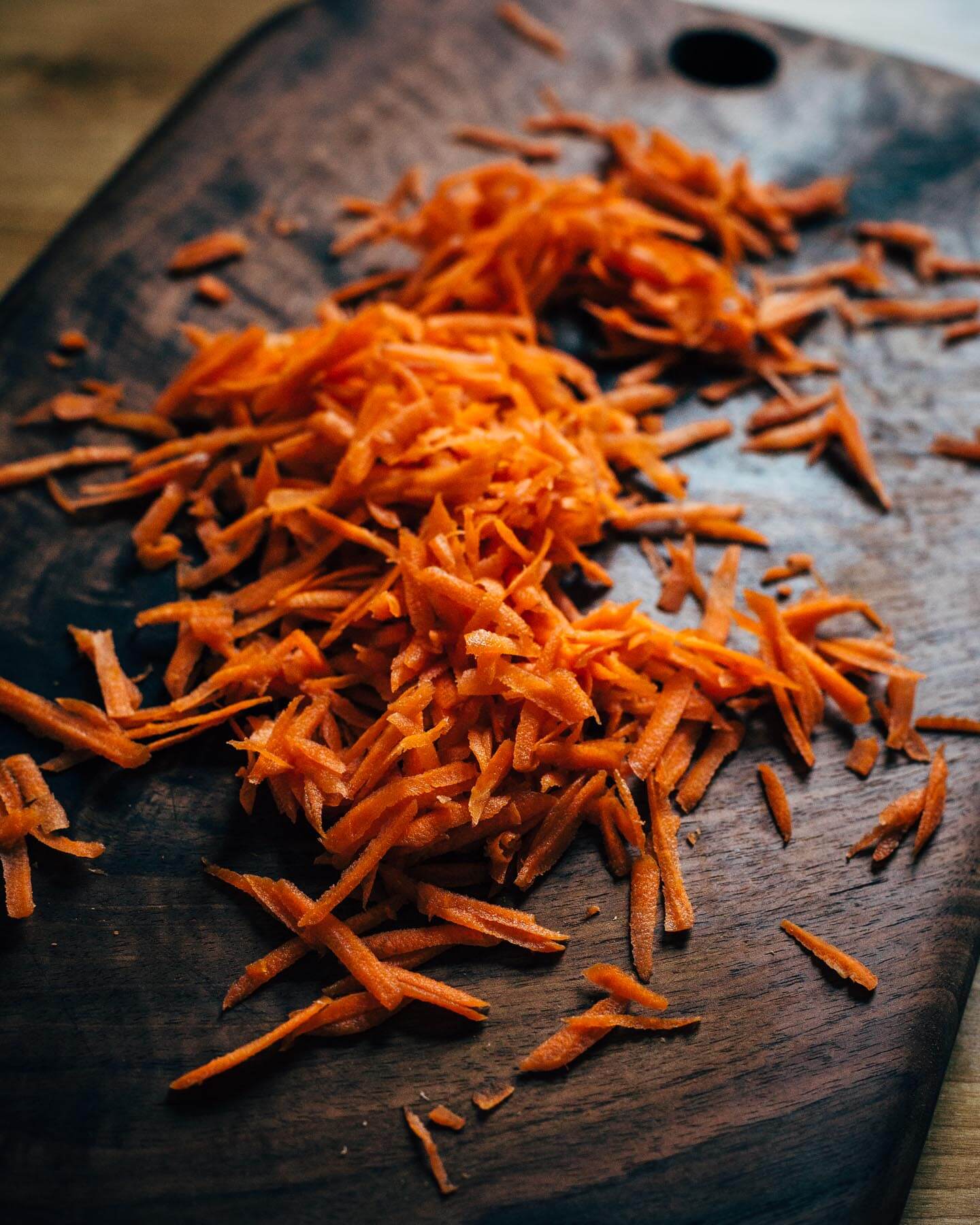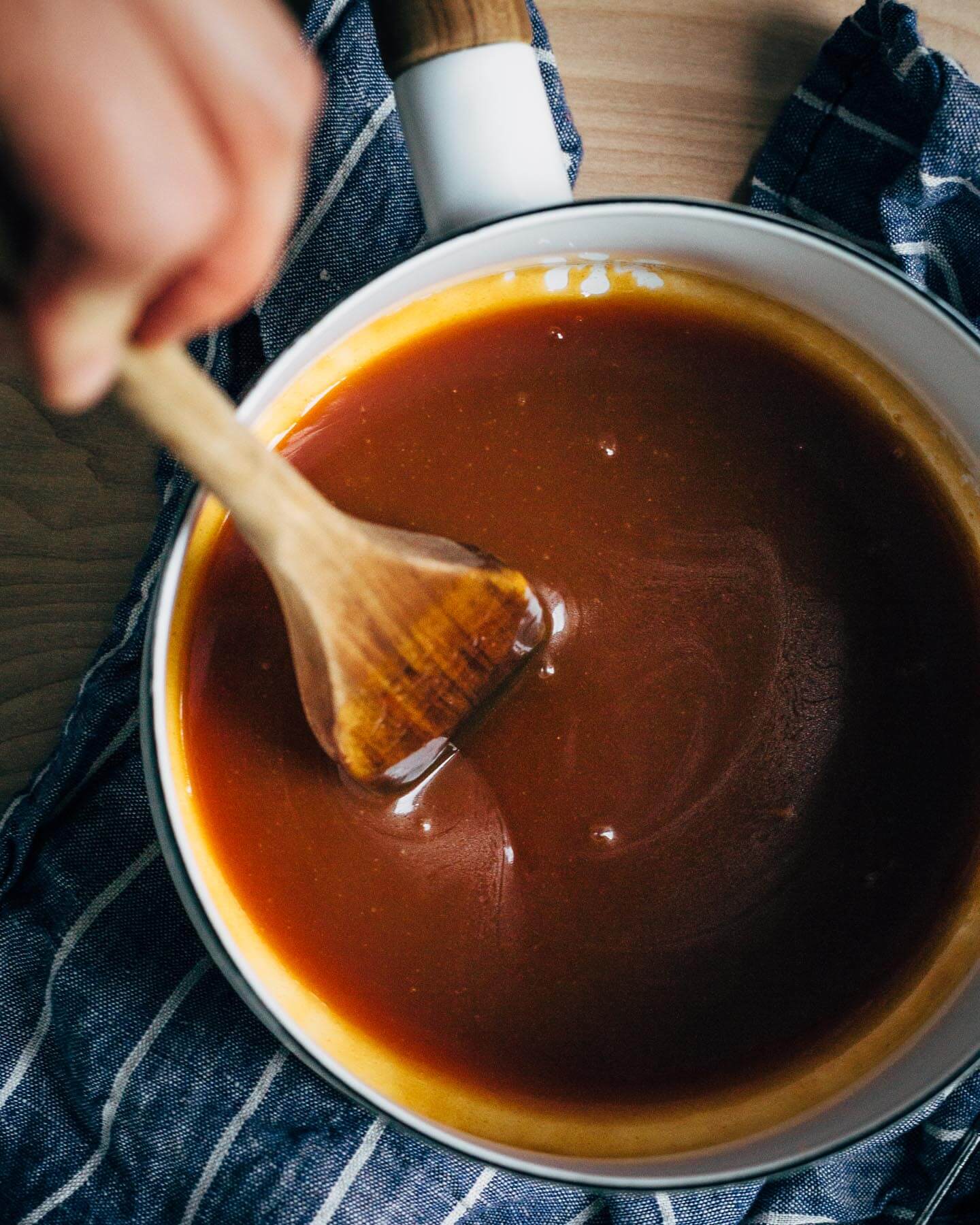 The cake itself is tender and a little crumbly and perfectly spiced. Grated bits of carrot, flecks of pineapple, and a hint of cinnamon coalesce into a rich crumb with a molasses-like depth. Normally, I'd say that such a perfect cake is not something to mess with, but since it's a celebration cake, we're going to go ahead and add a big dollop of caramel cream cheese frosting.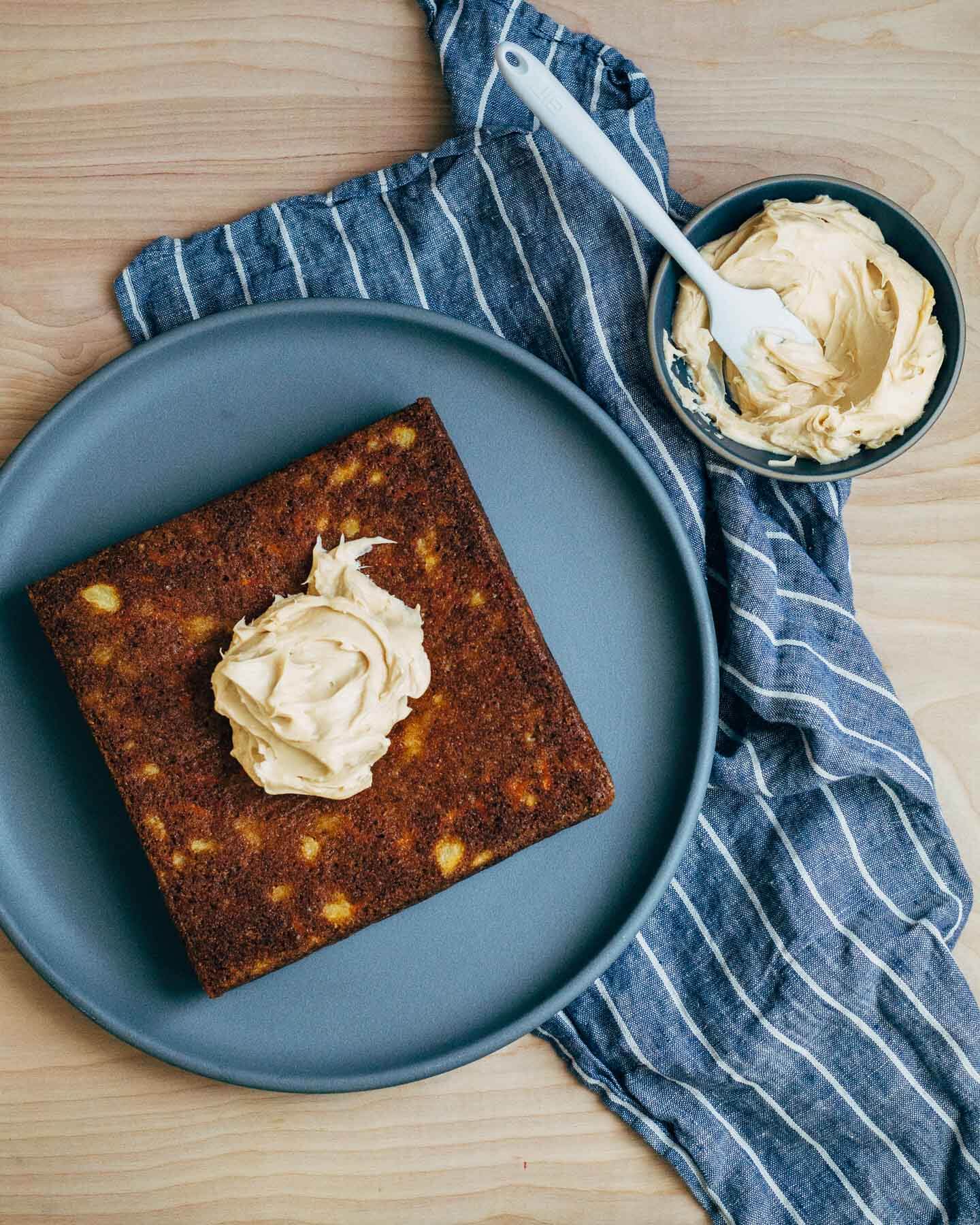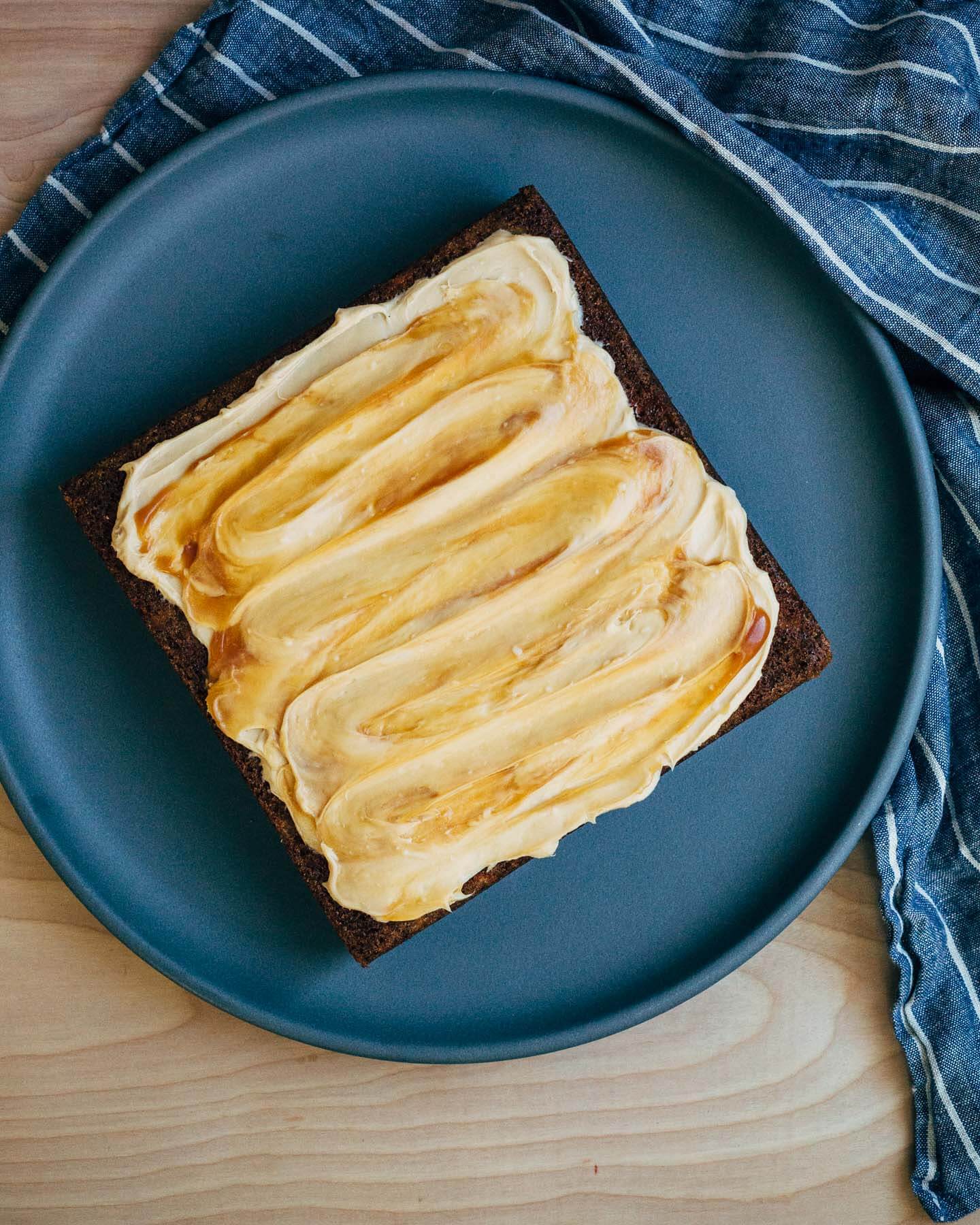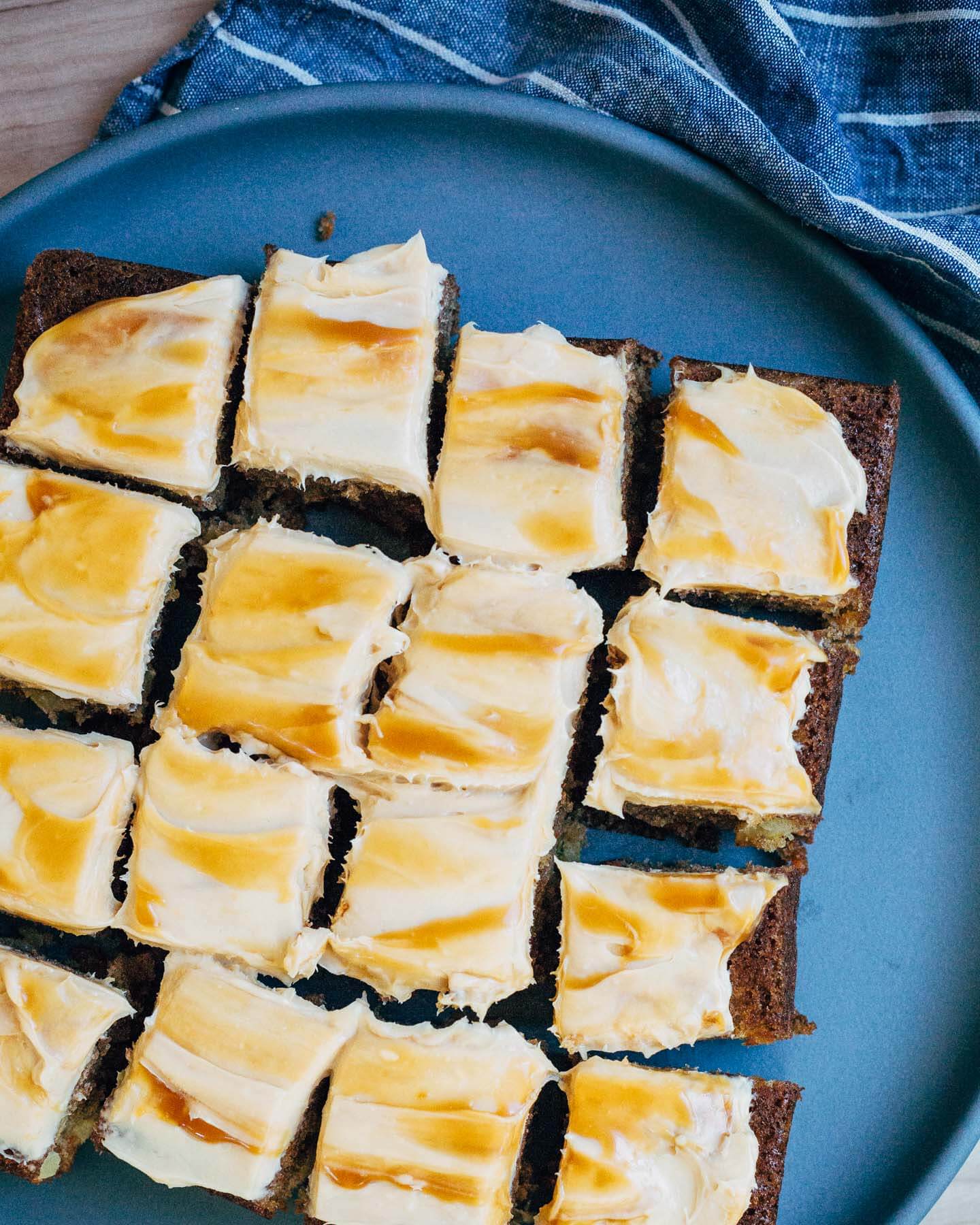 This recipe is from Christina Lane's (THIRD!) cookbook, Dessert for Two: Sweet & Simple, and has become an instant favorite. On her blog, Christina exudes an enchanting mix of charm and authenticity that's reflected in her friendly voice and refined yet approachable recipes. That same sense of ease comes through beautifully in Sweet & Simple. Christina's approach focuses on small batch sweets and I love the way she manages to create such compelling flavors in perfectly sized increments. Consider this the ideal cookbook for novice bakers and anyone who wants just enough dessert. I also really like this book for kids since the small portion sizes are just right for their little hands, while the simple recipes ensure success.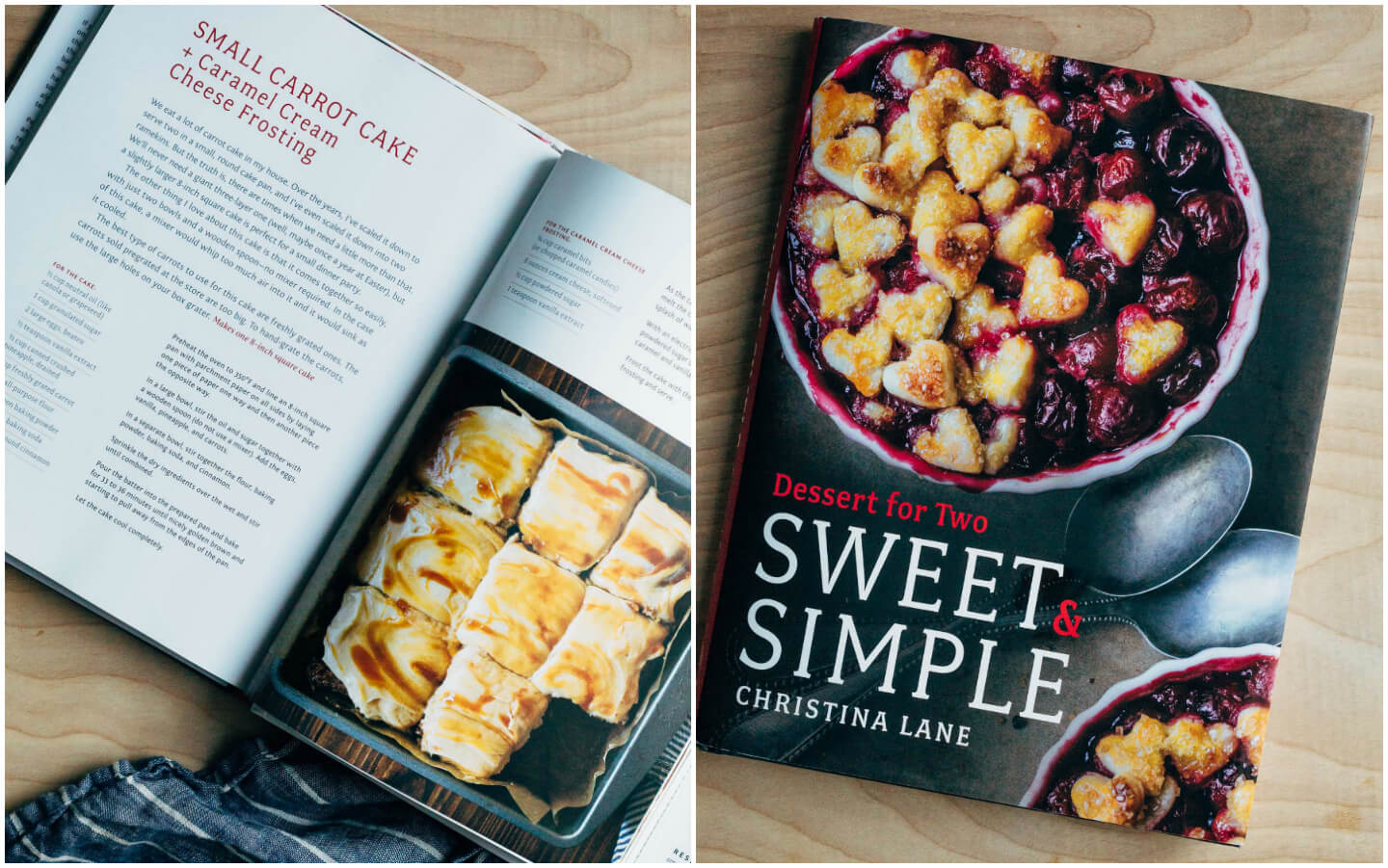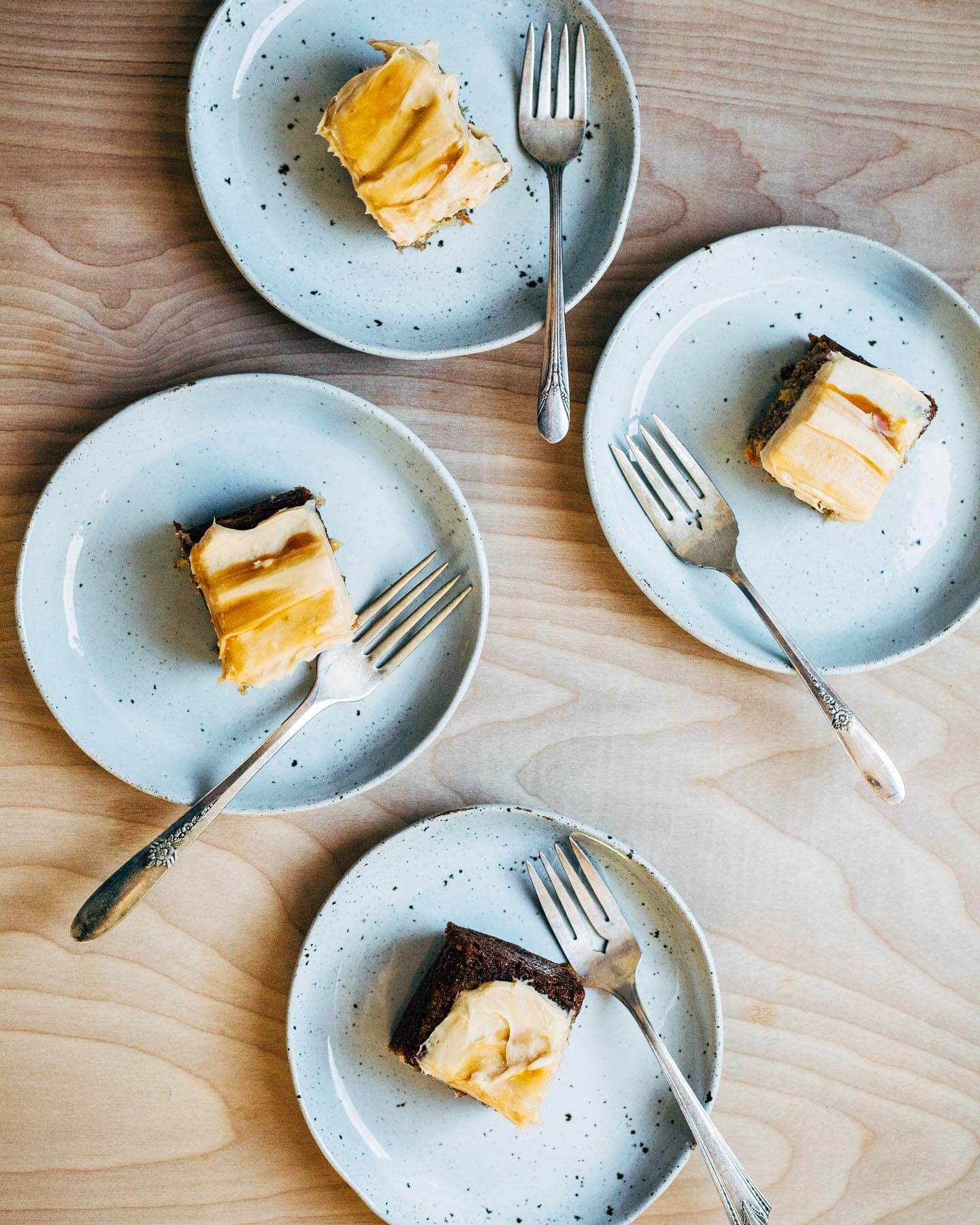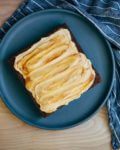 Carrot Cake with Caramel Cream Cheese Frosting
Spiced carrot cake topped with smoky caramel cream cheese frosting from Dessert for Two: Sweet & Simple by Christina Lane.
Ingredients
For the Carrot Cake
1/2

cup

neutral oil, such as canola or grapeseed

1

cup

granulated sugar

2

large eggs, beaten

1/2

teaspoon

vanilla extract

1/2

cup

canned crushed pineapple

1

cup

freshly grated carrot

1

cup

all-purpose flour

1/2

teaspoon

baking powder

3/4

teaspoon

baking soda

1/2

teaspoon

ground cinnamon

1/4

teaspoon

sea salt
For the Caramel Cream Cheese Frosting
3/4

cup

caramel bits or homemade caramel (see notes)

8

ounces

cream cheese, softened

1/2

cup

powdered sugar

1

teaspoon

vanilla extract

1/4

teaspoon

flaky sea salt
Instructions
Preheat oven to 350 degrees F and line an 8-inch square baking pan with parchment paper on all sides by laying one piece of paper one way and then another piece of the opposite way.

In a large bowl, stir oil and sugar together with a wooden spoon (do not use a mixer). Add eggs, vanilla, pineapple, and carrots.

In a separate bowl, stir together flour, baking powder, baking soda, cinnamon, and sea alt.

Sprinkle the dry ingredients over the wet and stir until combined.

Pour batter into prepared baking pan and bake 33 - 36 minutes until the cake is a nice golden brown, starting to pull away from the edges of the pan, and a toothpick inserted in the middle comes out with just a few crumbs attached.

Cool cake in pan for 20 minutes, use parchment to carefully lift cake out, and then cool completely on a wire rack.

As cake cools, make frosting. First, melt the caramel bits in the microwave with a splash of water, or make homemade caramel and set aside to cool slightly.


With an electric mixer, beat cream cheese and powdered sugar until light and fluffy. Stir in caramel, vanilla, and sea salt.

Frosting cake with caramel cream cheese frosting and serve.
Recipe Notes
*See homemade caramel recipe here. 
Disclosure: Countryman Press provided me with an advance copy of Sweet & Simple.