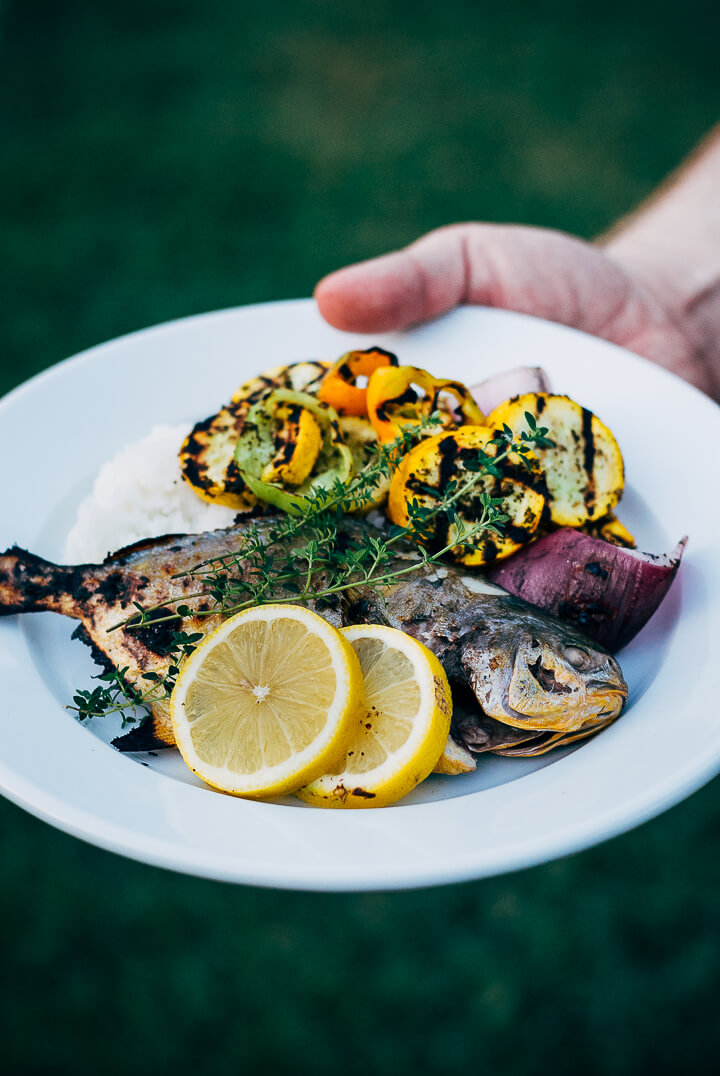 A relaxed backyard cookout menu of grilled pompano with summer vegetables and a savory ricotta dip with figs. This post is sponsored by Mirassou Winery. Jump to recipe. 

Three of the four people in our family have birthdays in the last two weeks of July; mine is last. So my birthday, coming as it does at the end of weeks of wrapping and baking and eating and sending invites, tends to be a low-key affair. This year, it was a whole week before I so much as made a wish and blew out a candle, and even then, it was planted in some ice cream at the end of a simple family meal. Brian and I went out to dinner too, but as far as celebrating goes, that was it.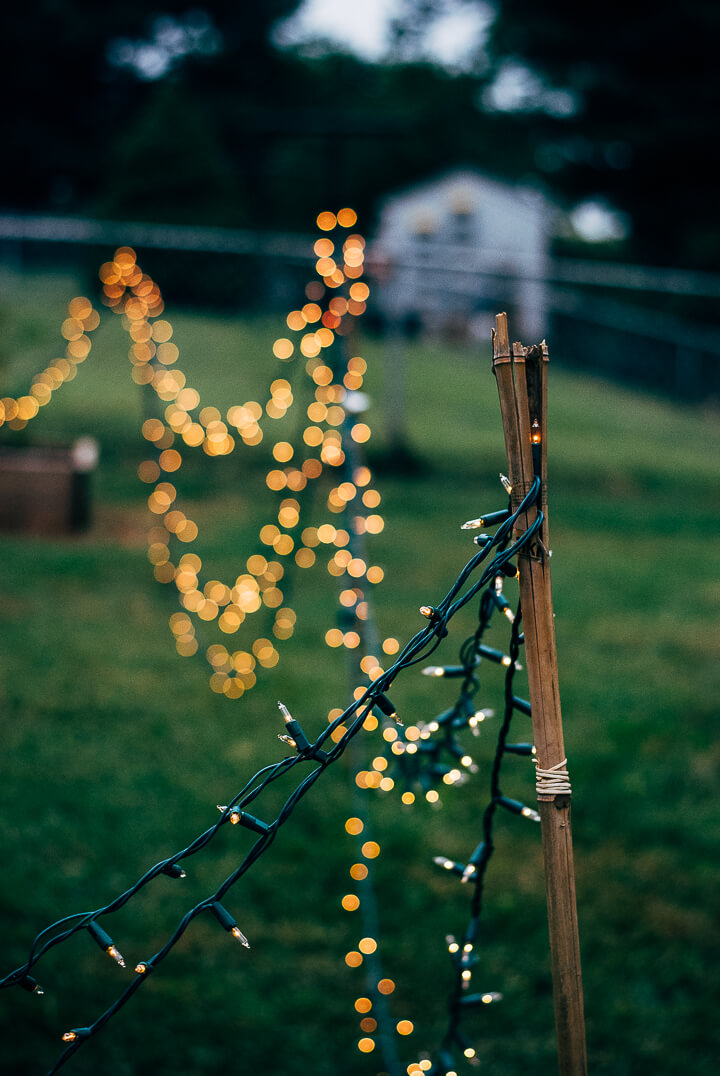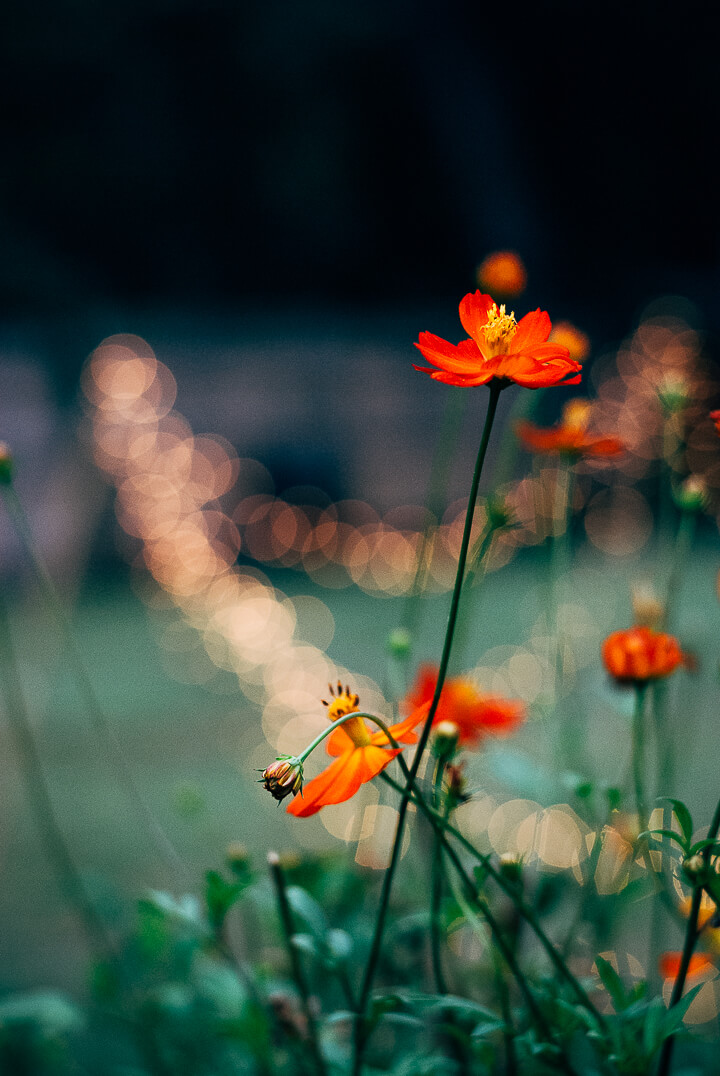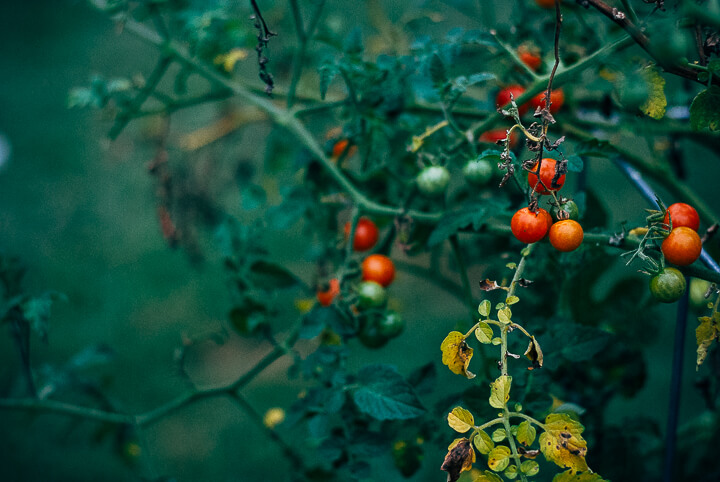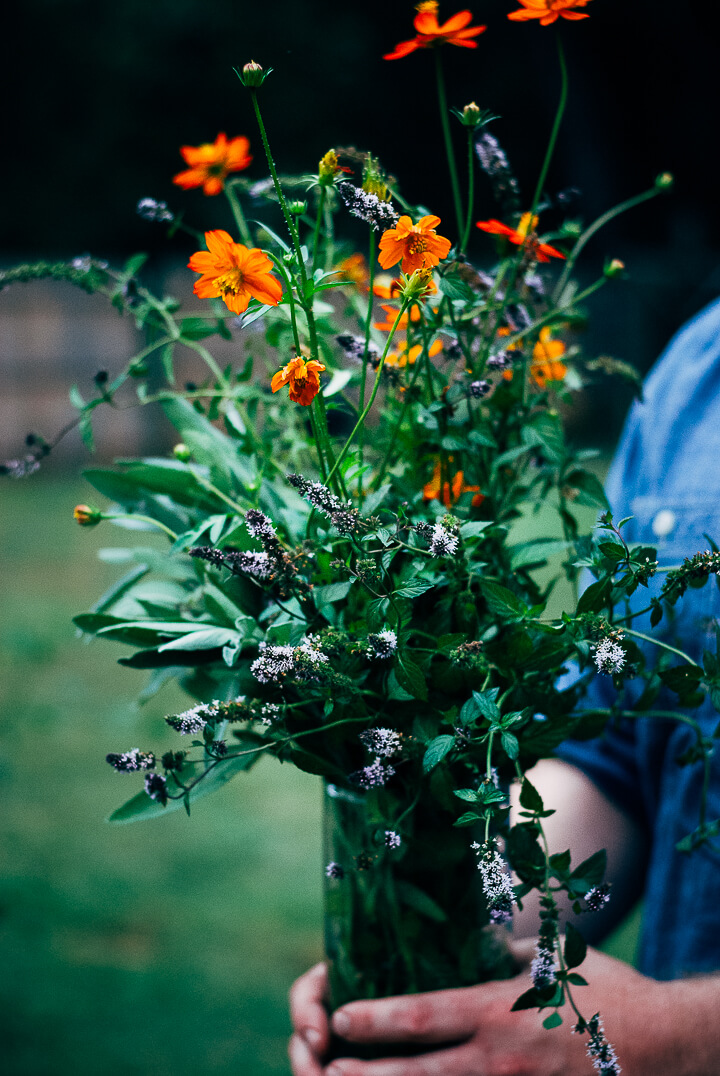 Still, once we've recovered from July, we like to have friends over for a dinner – not a birthday party exactly, but a party inspired by the fact that we've been meaning to have one. And in late summer, when the evenings are cool enough to sit outside, it's that much better. Last weekend, Brian and I hosted a small dinner (read: invites were limited to the number of people we could fit at the dining table we dragged into the backyard). Since we were, as always, in the midst of busy times, we opted for a simple meal of grilled fish, grilled summer vegetables with za'atar, and rice. Our appetizers were equally simple and featured the bounty of the season, with grapes, black plums, olive, and a sweet and savory ricotta dip with figs and crackers.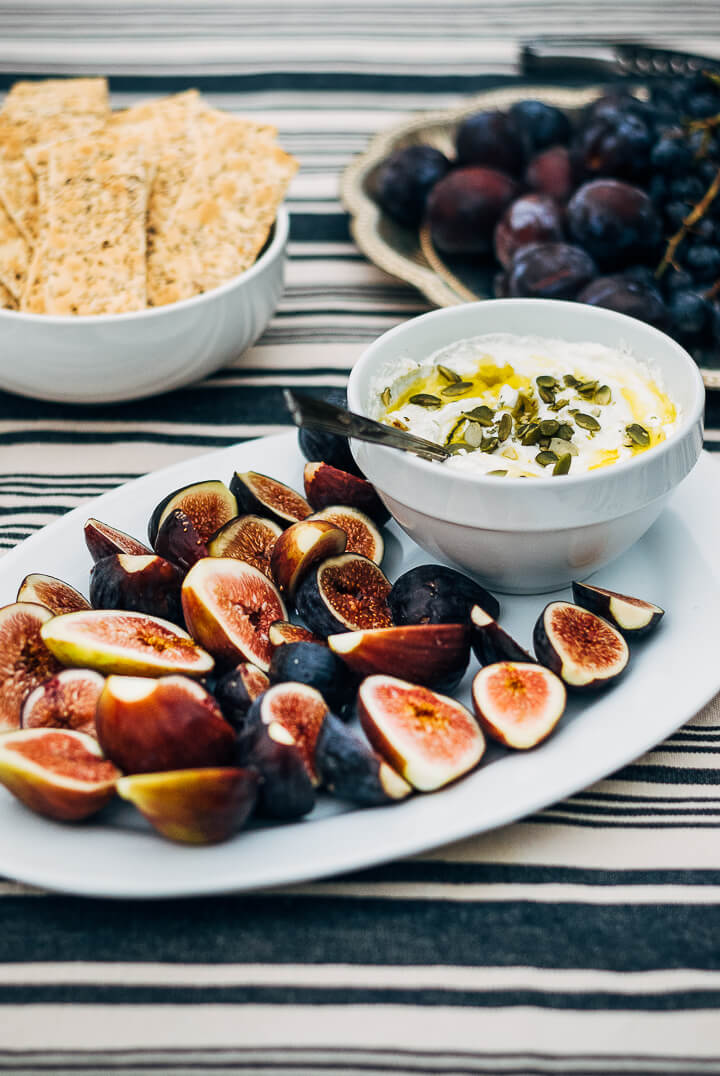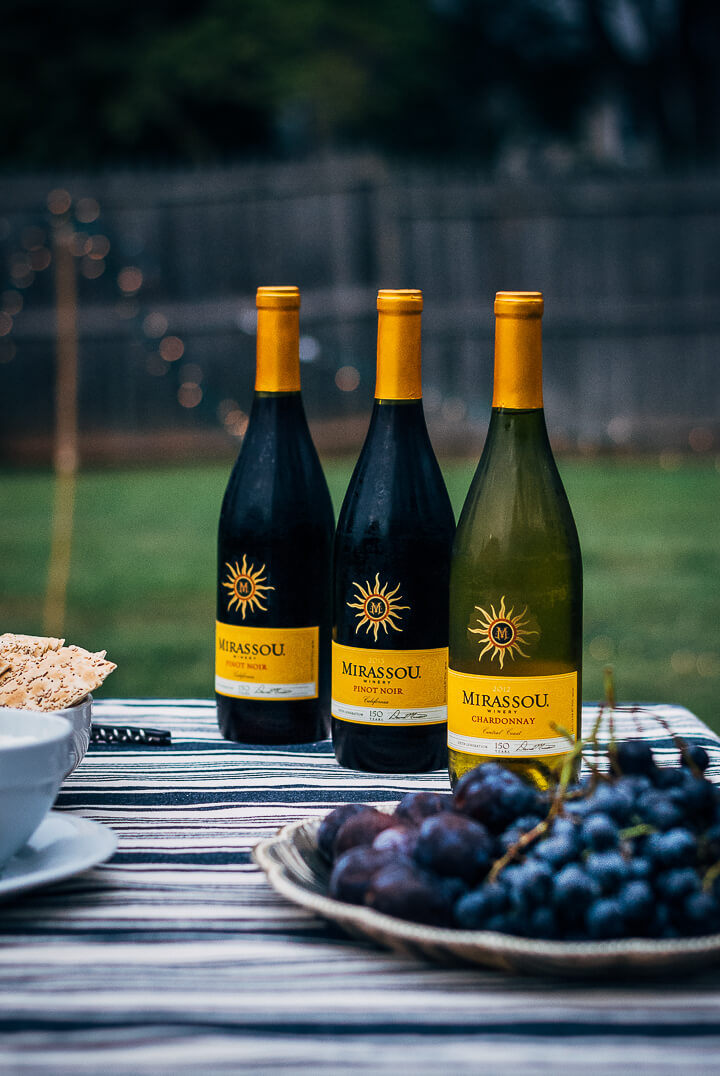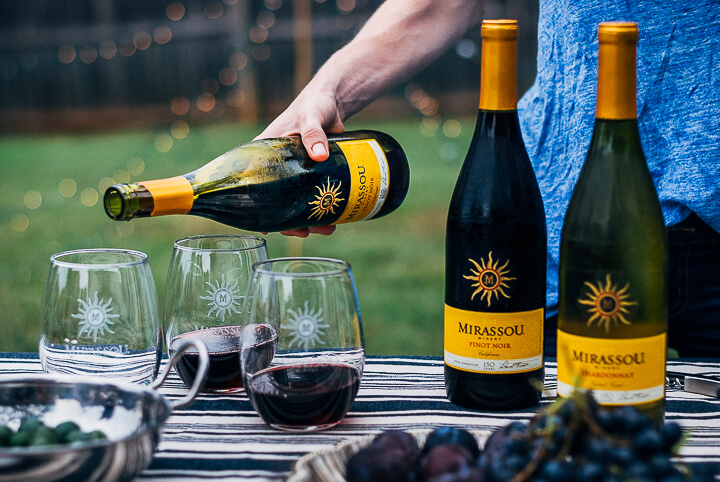 For libations, we turned to the folks at Mirassou Winery for a light and delicious Pinot Noir and a fruity Chardonnay. We love Mirassou wines for their easy elegance. Of course, sharing the sun with Mirassou is about more than great wine – it's about bringing friends and family together to enjoy easygoing wines.
Mirassou wines are all about unfussy enjoyment, and as such, we paired Mirassou's balanced Pinot Noir with our first course, and their Chardonnay with the second. With hints of berries and jam, Mirassou's Pinot Noir was a delightful complement to the fresh figs, plums, black grapes, and olives served as our starter. While hints of stone fruit, oak, and citrus were a wonderful counterpoint to the smoky and slightly sweet pompano, and the deep flavors of grilled vegetables.
Our laid back feast was wonderful – Brian and I caught up with old friends, enjoyed the serenity of the gathering, and watched a full moon rising over the trees on a gorgeous late summer evening.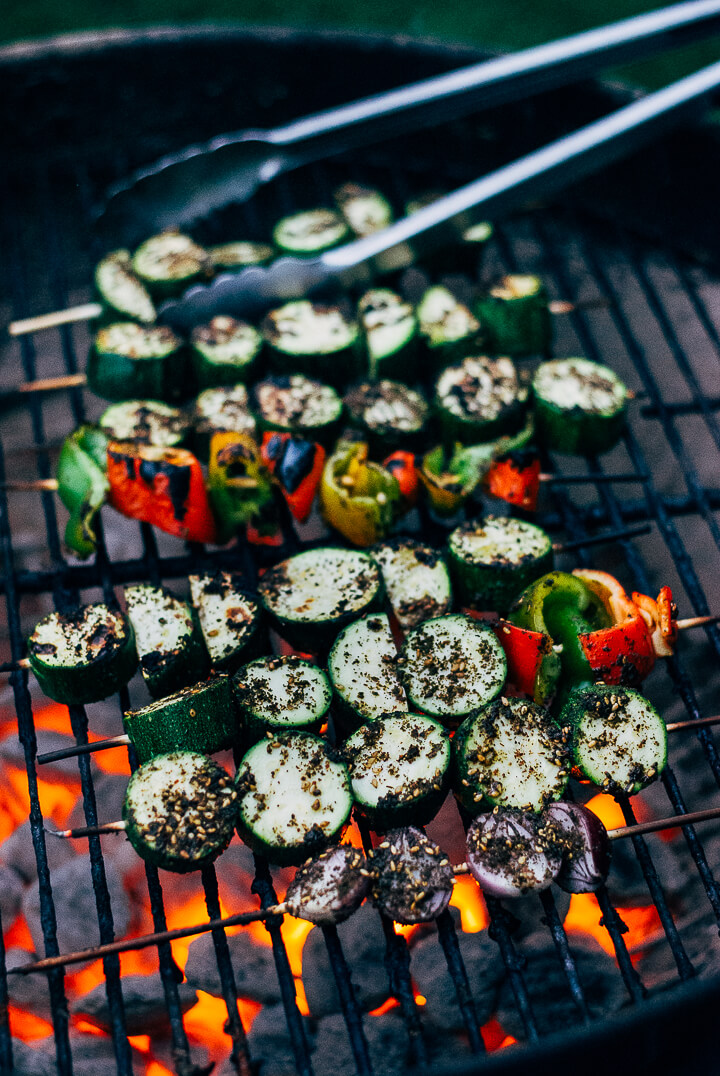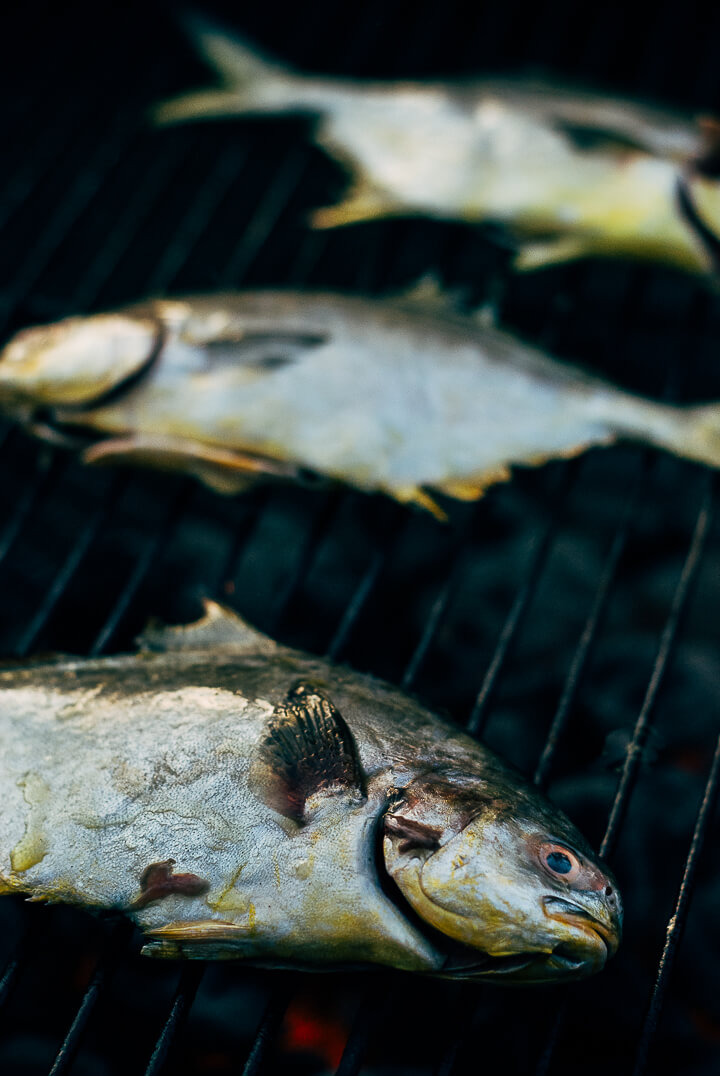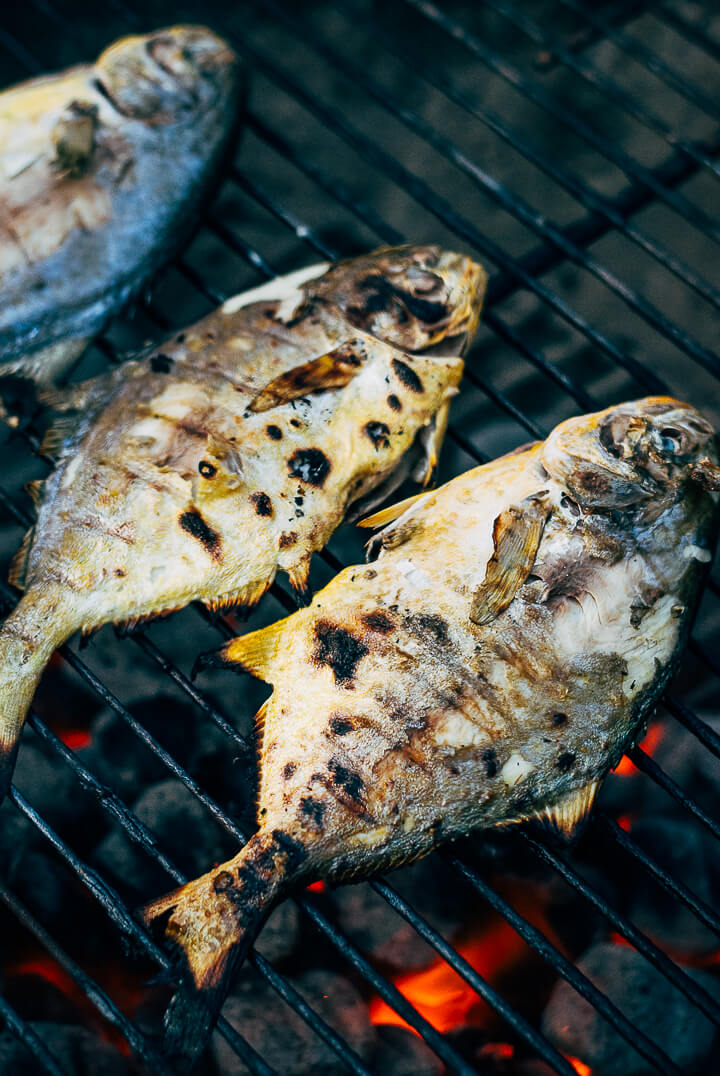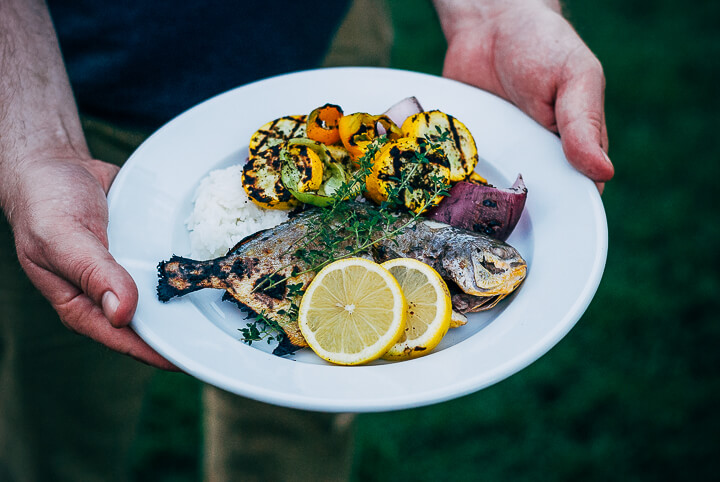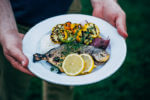 Grilled Pompano and Summer Vegetables with Za'atar
A simple, completely delicious recipe for grilled whole pampano fish and grilled za'atar summer vegetable skewers.
Makes
:
4
generous servings
Ingredients
2

medium-sized zucchini

, trimmed and cut into thick rounds

2

medium-sized summer squash

, trimmed and cut into thick rounds

2

bell peppers

, cored, seeded, and cut into thick rounds

1

red onion

, trimmed, peeled and cut into eighths

4

tablespoons

olive oil

, divided

2

teaspoons

sea salt

, divided

2

tablespoons

za'atar

4

whole pompano fish

, gutted

2

tablespoons

fresh lemon juice

lemon rounds

4

thyme sprigs

basmati rice

, for serving (optional)
Instructions
Prepare a hot grill. Heat should be strong, but not so hot that you can't hold your hand comfortably over it for 4 - 5 seconds.

Slide prepped vegetables onto bamboo skewers. Brush vegetables on all sides with 2 tablespoons olive oil and sprinkle with 1 teaspoon sea salt. Finally, sprinkle za'atar over vegetables. Set skewers on the grill; cook each side until tender, 3 - 4 minutes. Set cooked vegetables aside while you grill the fish.

Whisk together the olive oil, lemon juice, and remaining sea salt. Brush pompano sparingly on both sides with the oil-lemon juice mixture. Place on the grill.

Cook 3 - 4 minutes. Carefully flip fish with a spatula, approaching from the top so as not to damage the skin. Cook for another 3 - 4 minutes. Use a sharp knife to check that fish is opaque all the way through. If fish needs a little more time, move it from directly over the coals to a part of the grill with indirect heat and cook until done (3 more minutes, max).

Serve grilled whole fish with lemon rounds, a sprig of thyme, grilled vegetables, and rice. Pair with Mirassou Chardonnay.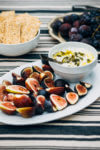 Savory Ricotta Dip with Fresh Figs and Seeded Crackers
An easy savory sweet ricotta dip with fresh figs and seeded crackers.
Ingredients
3

tablespoons

plus 1 teaspoon extra virgin olive oil

, divided

3

tablespoons

raw

, hulled pepitas

sea salt

2

cups

fresh ricotta

zest of 1 lemon

1

tablespoon

honey

fresh ground black pepper

2

pints

fresh figs

, stems removed and halved

seeded crackers
Instructions
Set a small skillet over medium heat. Add 1 teaspoon olive oil. When hot, add the pepitas. Toast just until the first few start to pop, 2 - 3 minutes. Spoon into a dish and toss with a generous pinch of sea salt. Let seeds cool, then rough chop and set aside.

In a serving dish, stir the remaining olive oil into the ricotta. Add the zest, honey, a 1/4 teaspoon sea salt, and a pinch of pepper. Taste, and adjust salt levels as needed. Top with chopped pepitas.

Serve ricotta dip with fresh figs and seeded crackers. Pair with Mirassou Pinot Noir.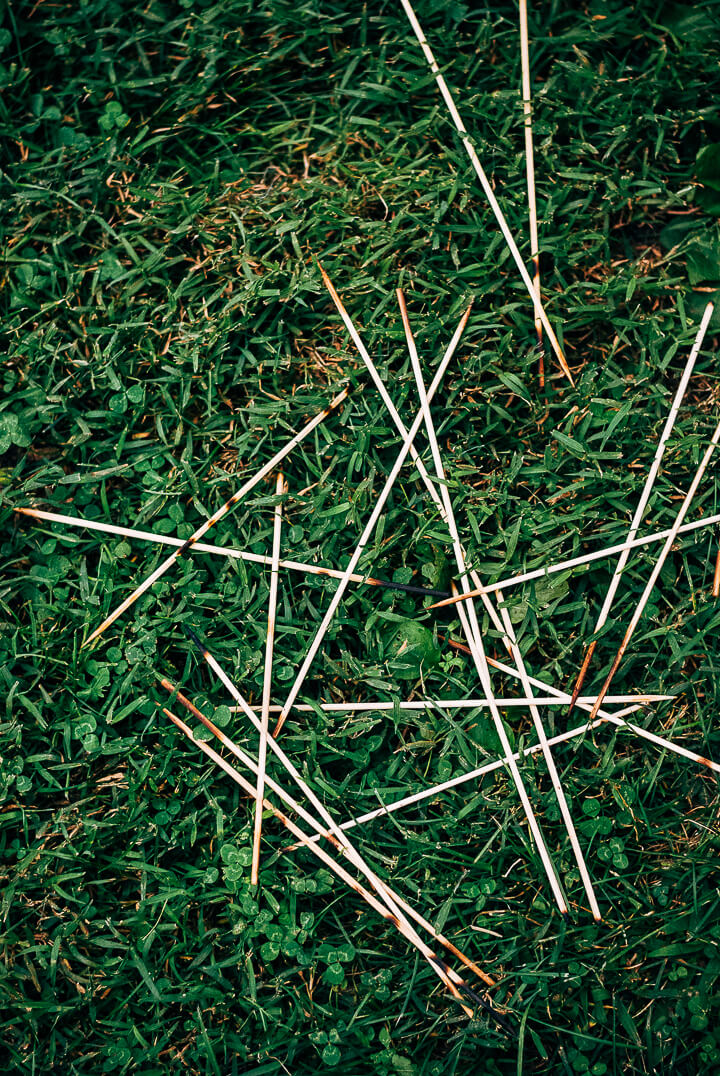 Thanks to Mirassou Winery for sponsoring this post!