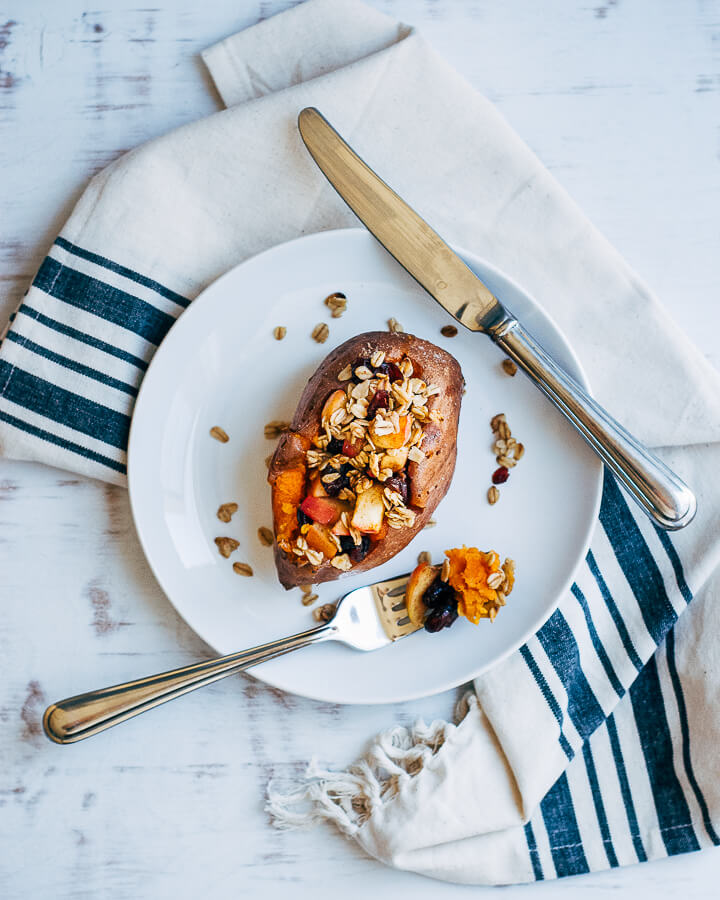 I did my first round of Thanksgiving shopping yesterday. Navigating the crowded market with my youngest in tow was a little overwhelming. I left my cart unattended for a moment while I grabbed carrots and celery and returned to find someone had taken it and ditched my cranberries in a bin of Brussels sprouts. My young companion went to the bathroom twice. And I forgot at least one ingredient. But I took solace in the fact that, one or two odds and ends aside, the horrors of the grocery store are over. We'll be picking up the rest of the ingredients for our meal from small, local shops like JM Stock Provisions and MarieBette Bakery.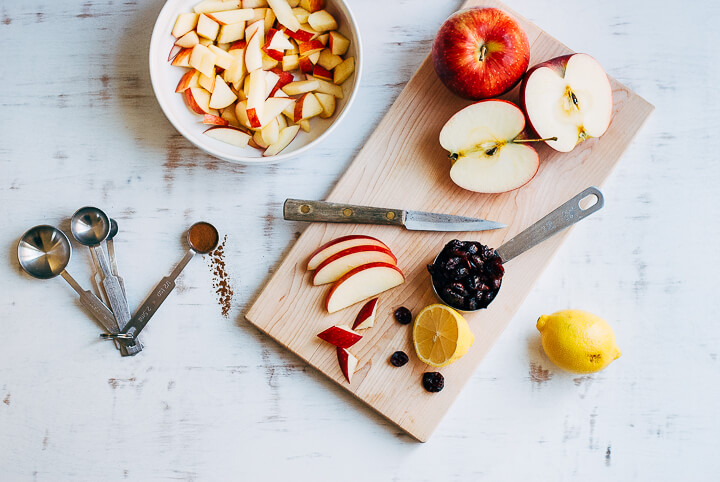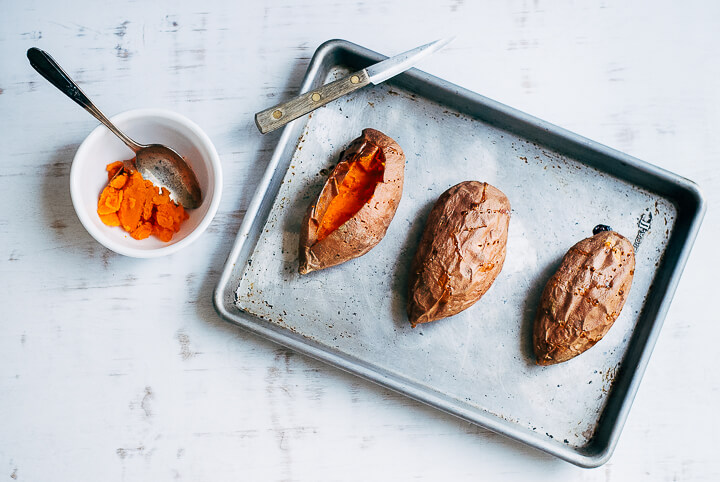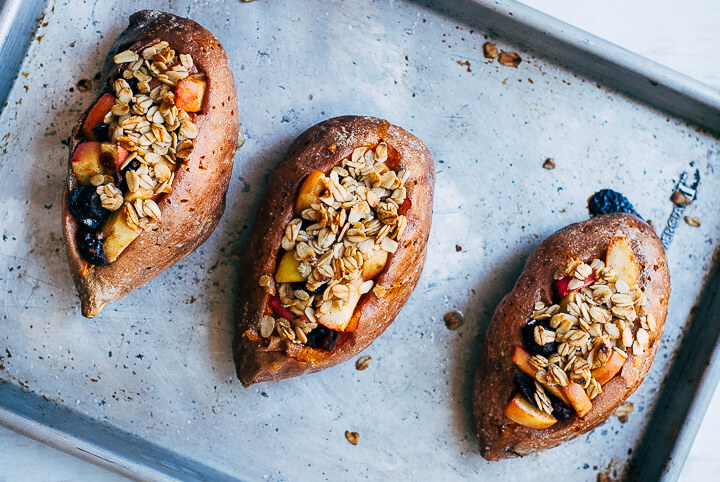 Before we're all off to travel and shop and cook and feast, I have a last-minute recipe for roasted sweet potatoes loaded with apples and dried cranberries and topped with crispy oats. These healthy loaded sweet potatoes hit all the right sweet, tart, chewy, crunchy flavor notes you'd find in a great sweet potato casserole, but are far more wholesome. Get the recipe over on Yahoo Food!
I hope your Thanksgiving preparations are going smoothly or at least are underway. Wherever and however you celebrate, Brian and I wish you and yours a happy, safe, and delicious Thanksgiving.