Cook up a perfect fall breakfast with this easy recipe for fluffy apple pancakes made with fresh apples and whole milk yogurt.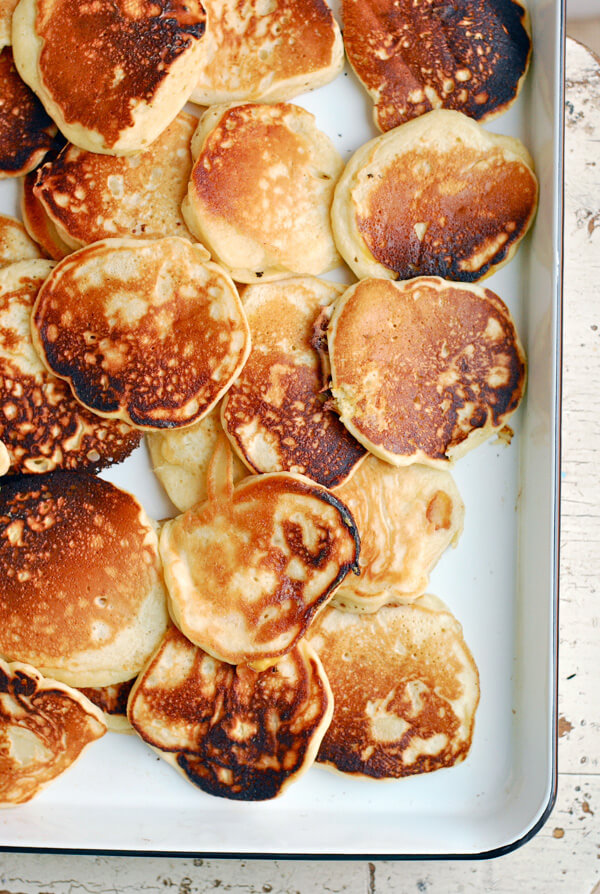 On Apple Picking and Authenticity
If my rural southern forbears found out that each year I seek out the chance to pick apples, they'd probably be disappointed that I didn't own the orchard but glad that it was something easy like apples instead of something gross like tobacco. But when they found out that I actually pay for the privilege of doing farm work, they'd all keel over dead on the spot (hopefully after producing whichever offspring ultimately led to my existence). Why on Earth, they would wonder, would I pay to harvest fruit? And even worse, why would I drag my children into it?
Pick-your-own farms for urban tourists are nothing new, but in recent years they've exploded in both numbers and popularity, coinciding with the mainstreaming of gourmet food culture in evidence everywhere from Top Chef to the organic section of your grocery store to the high-end ranges and fridges in real estate listings. And while a gourmand in the 80s would seek out bold new presentations with the dipping areas arranged just so or unexpected fusions between cuisines, today an aesthetic that favors realness and nostalgia above all has won the day. We want our pies to look like grandma's and go to the taco truck that is más auténtica.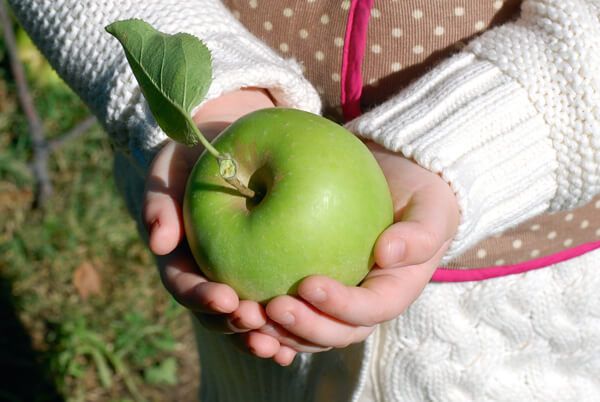 Which, as far as I'm concerned, is great. I'd way rather know your Nana's goulash recipe than know how to emulsify a chicken so that barbecue sauce is the food and the chicken is the sauce and your mind is blown. But it's good for me to get off my high horse every now and again and take a look at what I'm doing. Because as much fun as it is to pick apples, it is at it's heart a simulacrum just like the phony facade of the "fish shack" at the mall or the spray-on crust of a loaf of white bread.
It's undeniable that a lot of the striving toward authenticity that characterizes current food culture is doomed to fail, and apple picking points to the reasons for that. The rural idyll apple picking represents is the fantasy of people who don't have to worry about hailstorms or commodity prices. At the end of my day at the farm, I am no longer a farmer. I paid for an experience, had it, and it's over. Similarly, our grandparents put up food for the winter because they had to. If I really want a tomato in January, I can buy one. Though I am free to rediscover canning, I can drop in and out of seasonal eating as I please.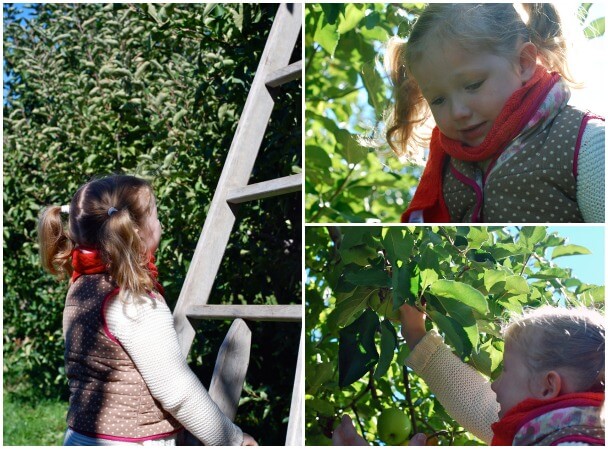 But if apple picking is inauthentic at its core (sorry), so what? Nobody needs to pick their own apples and you don't save time or money by doing it, but it does offer a reason to spend a day out of the city. It's also pretty good for the farmers' bottom lines (hello bounce house). And for children and adults alike, there's a value in experiencing where your food comes from and how, even if it's a somewhat contrived experience. We can never achieve perfect authenticity, but there's a lot to be gained from the pursuit.
With that in mind, some weekend his fall we'll load up the car and head to a country orchard to pick our own sweet, just-ripe apples once again. In case you do the same and find yourself with a trove of apples, or even if you straight-up bought them, here's a recipe for simple, tender, and light apple pancakes. Nothing fancy, just a nice way to showcase the bright sweetness of peak-season apples. I think your Grandma would approve.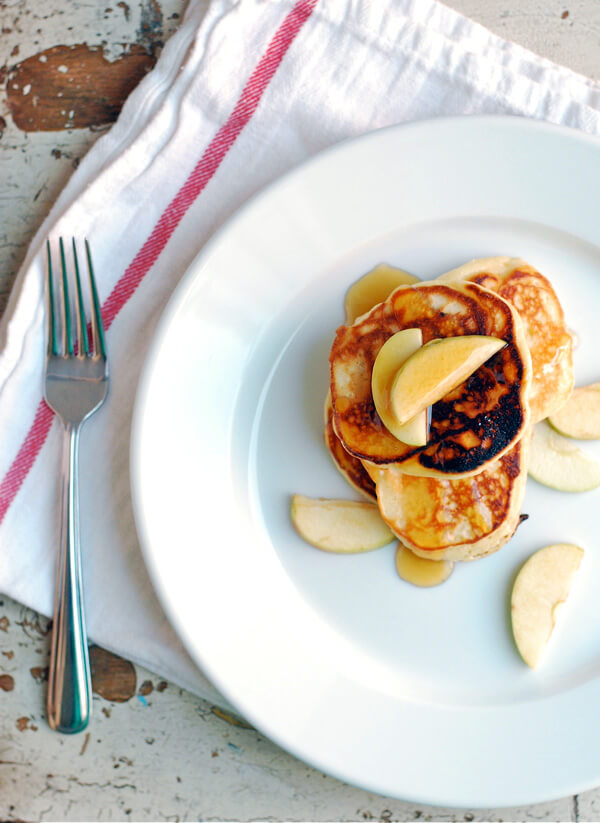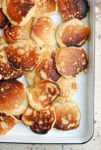 Apple Yogurt Pancakes
Cook up a perfect fall breakfast with this easy recipe for fluffy apple pancakes made with fresh apples and whole milk yogurt.
Ingredients
2

tablespoons

unsalted butter,

melted and cooled

2

cups

unbleached all-purpose flour

2

tablespoons

sugar

1

tablespoon

baking powder

1/2

teaspoon

sea salt

1/4

teaspoon

freshly grated nutmeg

2

eggs

, lightly beaten

1/2

cup

whole milk yogurt

1 1/2

cups

milk

2

tablespoons

lemon zest

1

cup

apple slices

, cut to 1/18-inch thick (look for a small, sweet variety like Pippins or good Galas)

coconut oil

, butter, or neutral oil for frying

maple syrup, butter, and apples slices for serving
Instructions
Set a large, rimmed baking sheet in your oven and turn heat to 200 degrees F.

Heat a large skillet or griddle over medium-high heat.

In a large bowl, combine flour, sugar, baking powder, sea salt, and nutmeg. In a smaller bowl, combine eggs, yogurt, milk, and zest. Fold wet ingredients into the dry, drizzle with melted butter, and stir just until well-combined. Fold in sliced apples.

Drop a tablespoon of oil into preheated skillet. Add 2 – 3 tablespoons of batter per pancake; cook 2 - 3 minutes per side. Place cooked pancakes on preheated cookie sheet in warm oven.

Serve with sliced apples, soft butter, and maple syrup.
SaveSave
SaveSave
SaveSave