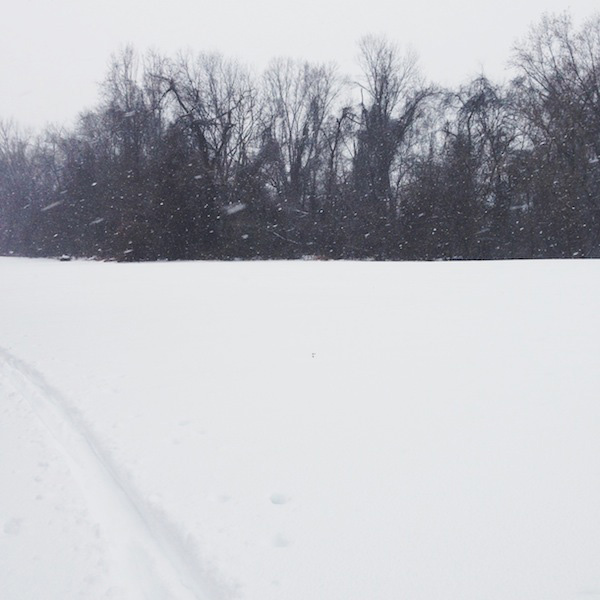 There are people who make the world a far better place simply by living in it, and this week, we lost one of them.
Once upon a time, I had the pleasure of being a receptionist at Feature Inc.. Then located in Chelsea, Feature was an exception to all the New York gallery rules, and the reason was Hudson. He left gilded gallery cliche behind, opting for a happy yet spartan space with florescent lighting overhead. Hudson, with his inspired, restrained vision, inner joy, and overwhelming generosity of spirit was just so, so great. Others have said all this far better than I ever could, so I wanted to start this week's links by sharing a couple tributes to Hudson that really do justice to what an amazing person he was.
Weekend links:
1. The art world remembers Hudson in their own words (I loved reading this)
2. Jerry Saltz on Hudson's unique vision and legacy in the art world
3. Gallerist's Zoë Lescaze on Hudson's influence and career
4. This song, on repeat
5. Right ON, Virginia!
I'd also like to turn your attention to our ongoing campaign to raise money for needy South African children. In South Africa 65 percent of children live in poverty, many of them orphaned by the AIDS epidemic. For many of these hungry kids, school lunch is their only meal of the day. The Giving Table's campaign to provide a year of lunches for 100 school children still has a ways to go, but if just 100 people gave $10 each, we'd hit our goal. I hope you will consider joining me in donating to this excellent, worthy cause. Here's the link to give. (And thank you!)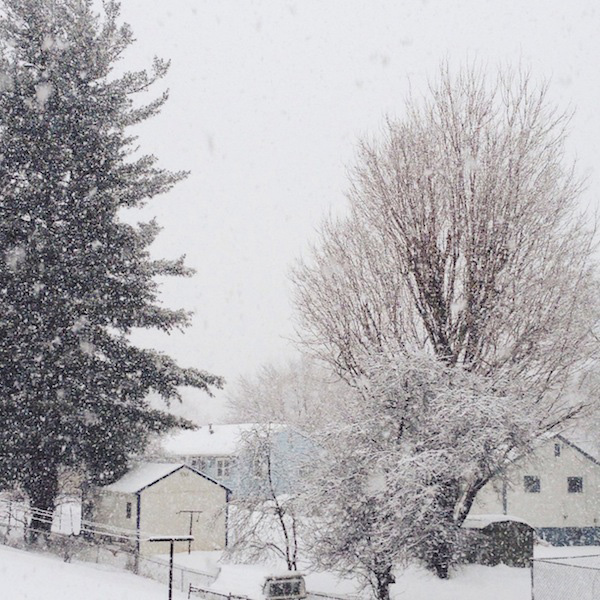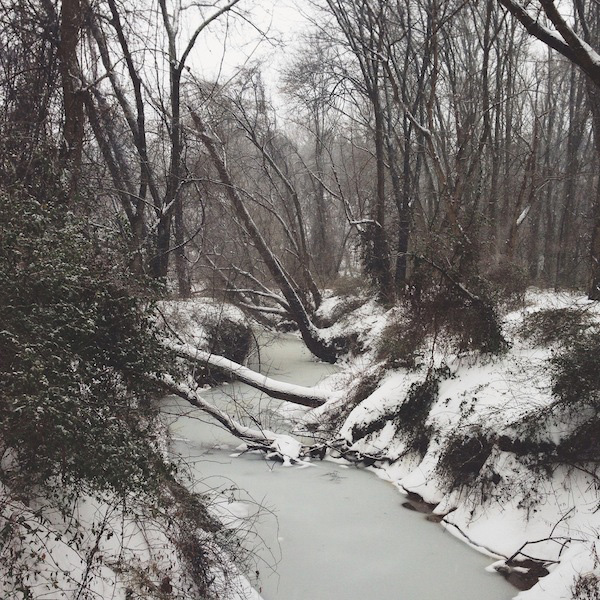 Finally, today is Valentine's Day. My girls are home for a second snow day, and we have a mellow itinerary with snow frolicking and Valentine's crafting planned. We started the day with this baked oatmeal with chocolate chunks and cacao nibs (we're trying to give the girls more nourishing breakfasts and we've stretched the baked oatmeal all week.) Dinner's going to be a homely braise, but I'm hoping to come up with a really good dessert.
Here's to love in all its forms.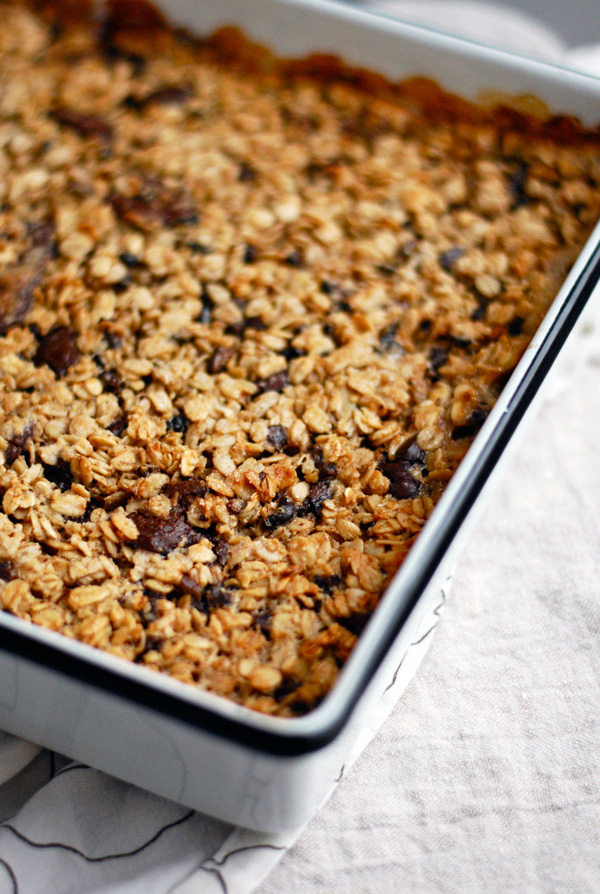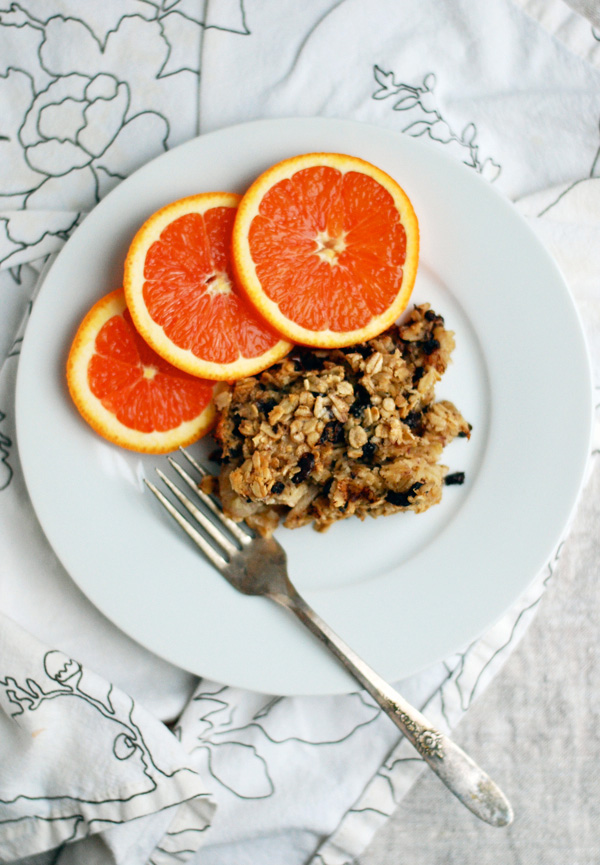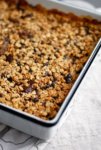 Baked Oatmeal with Chocolate Chunks and Cacao Nibs
Baked oatmeal with sliced banana, chocolate chunks, and cacao nibs. Recipe adapted from Heidi Swanson's Super Natural Every Day.
Ingredients
2 1/2

cups

old-fashioned rolled oats

1

teaspoon

baking powder

1/2

cup

rough chopped bittersweet chocolate

or chocolate chips

1/4

cup

cacao nibs

1/4

cup

turbinado sugar,

plus 2 tablespoons for the topping

1/2

teaspoon

sea salt

1/2

teaspoon

ground cinnamon

1/4

teaspoon

ground ginger

3

tablespoons

coconut oil,

melted

2

cups

milk

1

egg,

lightly beaten

2

large bananas,

sliced
Instructions
Preheat oven to 375 degrees F.

Grease an 8 x 8 inch baking dish and set aside.

In a large bowl, combine oats, baking powder, sea salt, and spices. Fold in the coconut oil.

In a medium bowl, combine milk and egg. Pour over oats.

Layer banana slices on the bottom of the pan and then spoon oats over them. Sprinkle 2 tablespoons of sugar on top.

Bake 35 - 45 minutes, until oats have set and the top is a light golden brown. Cool 10 minutes, slice, and serve. Keep leftovers covered in the refrigerator, and reheat before serving.
SaveSaveSaveSave
SaveSave