A basic banana bread recipe with just a hint of spice. This recipe was originally published way back in 2010. I've updated the intro and the images to freshen things up a bit.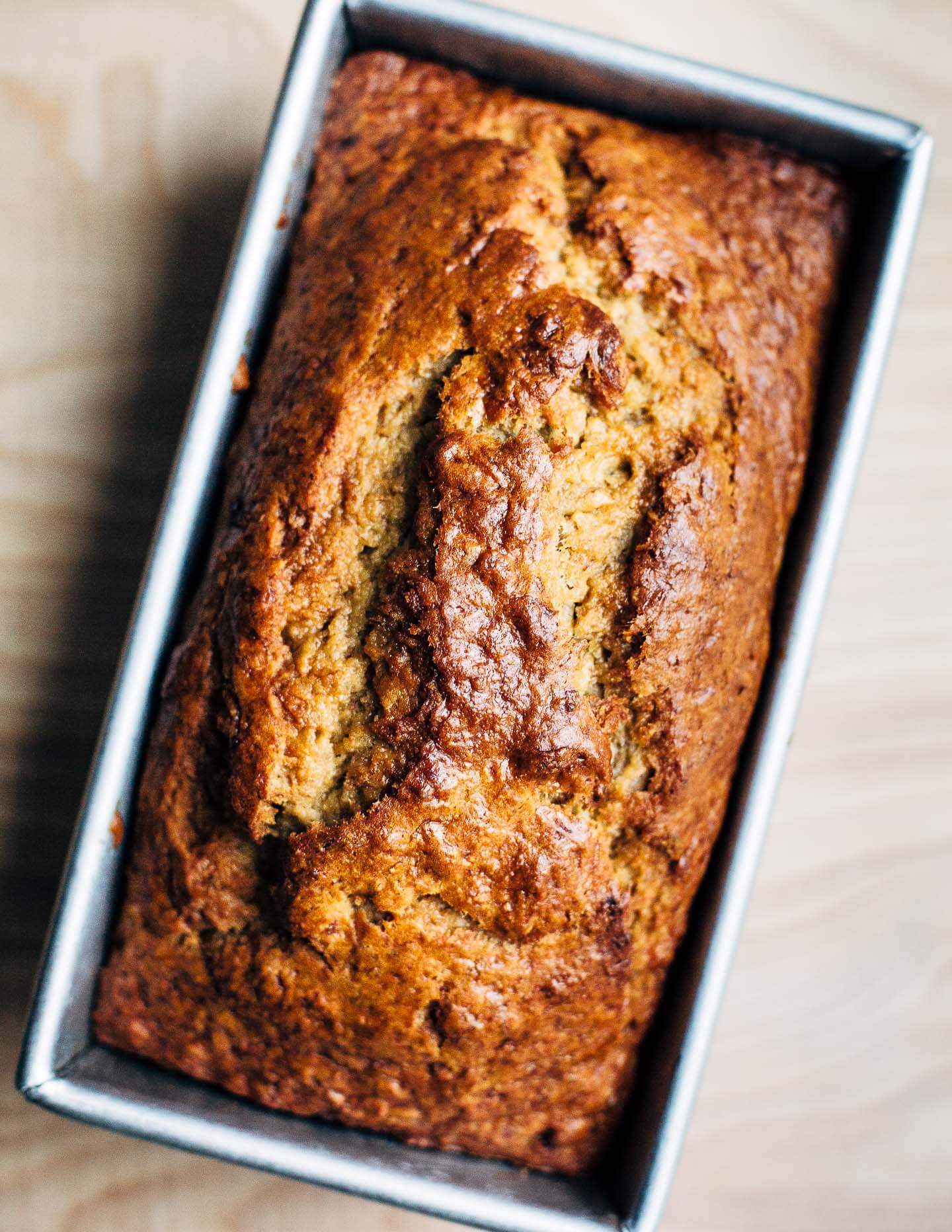 Banana bread is such a wonderful everyday luxury. I like to toast it just enough to crisp the edges and eat it with a smear of salted butter. But it's also nice as a quick snack or an easy breakfast. You know all this, though. Banana bread is just good.
This basic banana bread is everything you want without any added fuss – just the essentials plus a couple of spices for depth. I won't say I'm a purist exactly, since I do love banana bread variations (like this olive oil and chocolate chip version or this blueberry banana bread), but this simple recipe holds a special place in my heart. There are very few bells or whistles, so it's ideal if you're new to baking or just feel like you're not very good at it. There are no nuts or fruit or chocolate to worry about. Just a perfect, cakey crumb that's tender but not overly moist.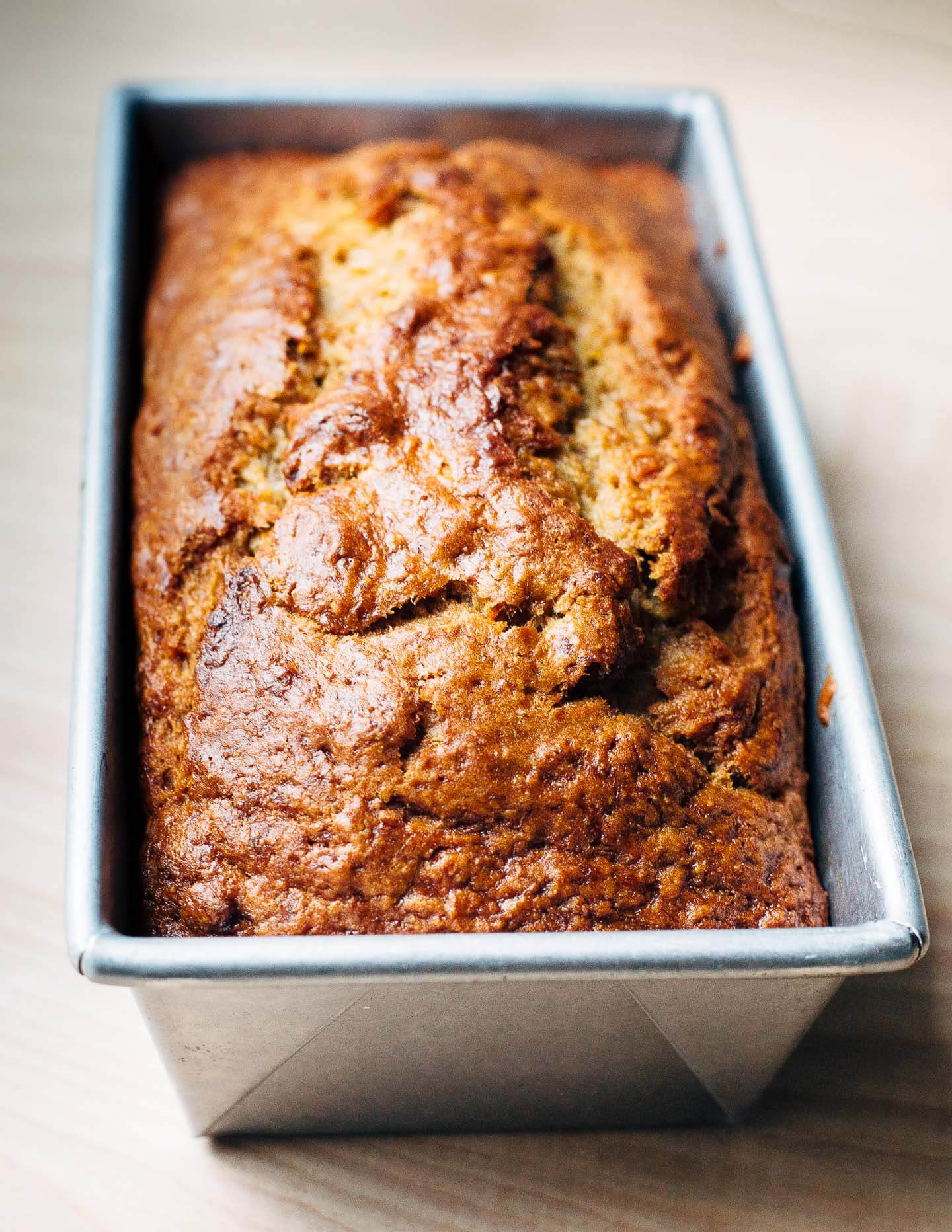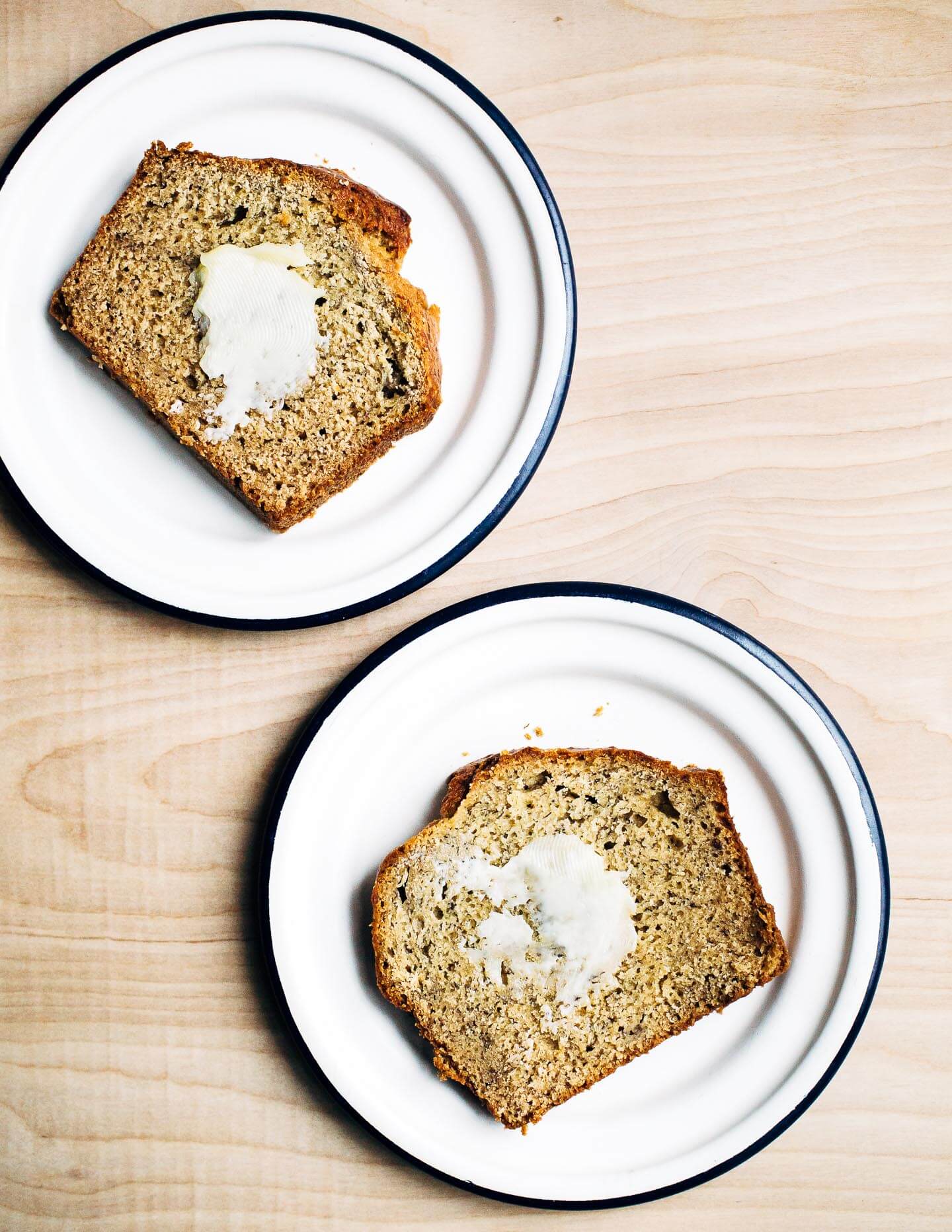 Be sure you have ripe bananas. I prefer bananas that are brown, but just so. Some folks advise using bananas that have pushed past brown splotches into completely black territory, and that's fine too.
You'll also want to give your eggs and dairy some time to come to room temperature. This keeps the structure of the pillowy butter from seizing when cold ingredients are mixed in. If you haven't planned ahead, just put the eggs in a bowl of warm water, and set the butter and milk on top of the preheating stove. (Be sure to have a plate or bowl under the butter. Better yet, put butter directly in the bowl you'll use to beat the butter.)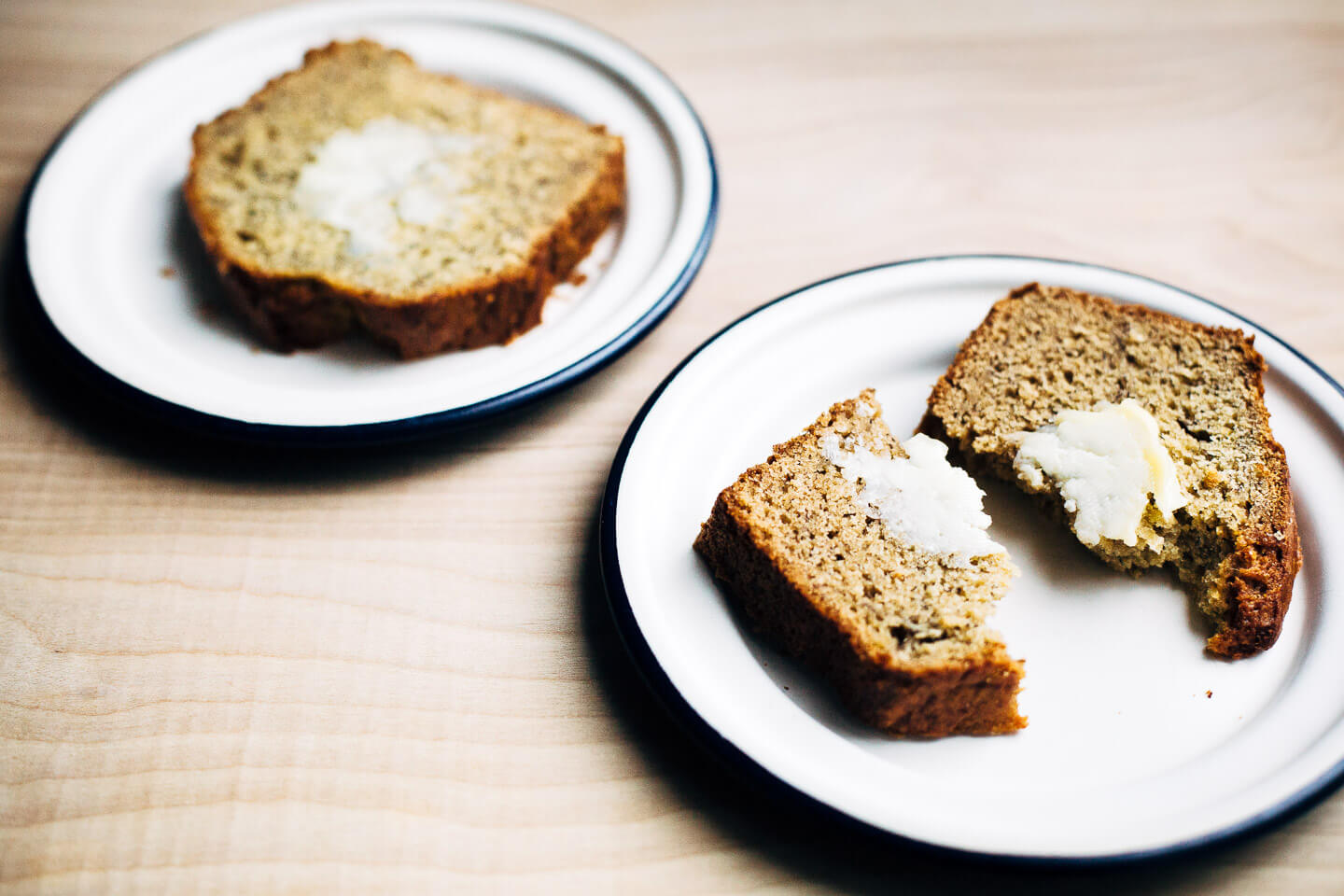 Basic Banana Bread
A basic banana bread recipe with just a hint of spice. Recipe adapted from Cook's Illustrated.
Ingredients
2

cups

all-purpose flour

3/4

teaspoon

baking soda

1/2

teaspoon

sea salt

3/4

cup

sugar

Pinch

of ground cloves

1

heaping teaspoon ground ginger

6

tablespoons

unsalted butter,

room temperature

1/4

cup

plain,

whole-milk yogurt, not totally cold

2

large eggs,

room temperature, beaten lightly

3

ripe bananas,

lightly mashed

1

teaspoon

vanilla extract
Instructions
Set out dairy and eggs to come to room temperature. Place baking rack in the center of the oven and preheat to 350 degrees F. Liberally butter the sides of a 9 x 5-inch bread pan and set aside.

In a medium bowl, combine flour, baking soda, salt, sugar, and spices. Then, using the paddle attachment and lowest setting on a stand mixer, or a wooden spoon, lightly beat the butter, and then add eggs and yogurt, one at a time. Add vanilla. Fold mashed bananas in gently. Finally, add flour mixture in thirds and stir just until combined.

Spoon batter into prepared bread dish and cook 55 - 65 minutes, or until a wooden skewer comes out with just a few crumbs attached and the top is golden brown. Keep a close eye toward the end of cook time.

Cool 30 minutes before serving. If tightly covered, the bread will keep several days at room temperature.