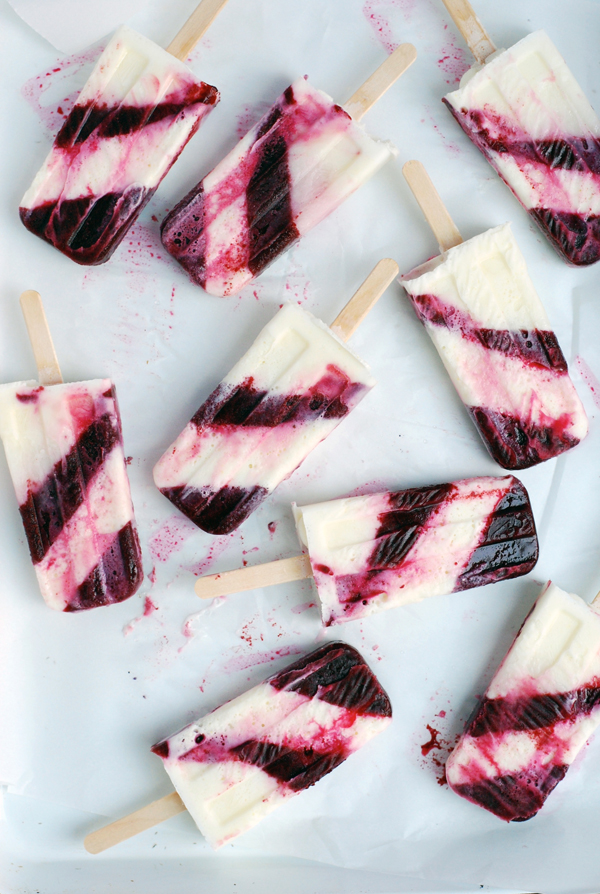 Sweet and tangy striped berry buttermilk popsicles. Jump to recipe. 

Summer things are happening! More specifically, Popsicle Week is happening. Organized by Billy of Wit and Vinegar, Popsicle Week is 37 bloggers making summer even better with 37 kinds of popsicles (maybe more?). Get a look at each and every delicious flavor on the Popsicle Week page.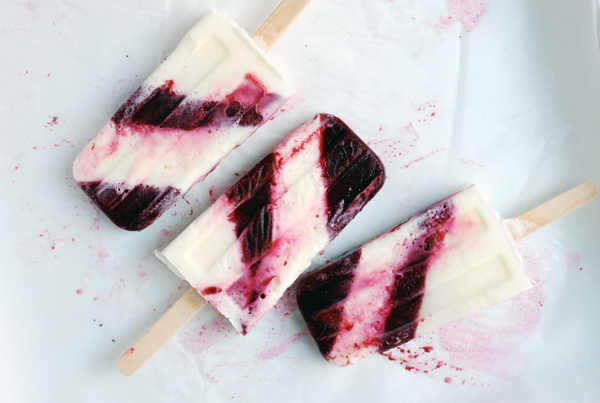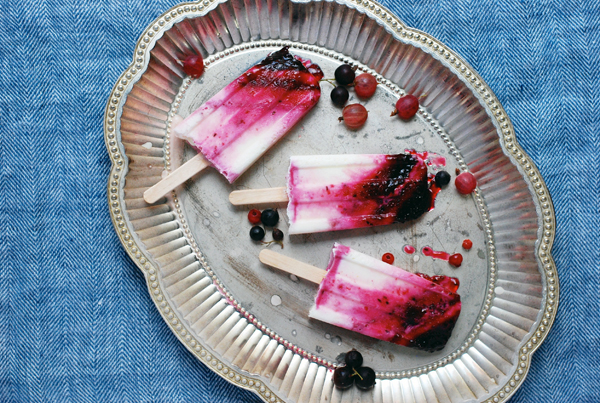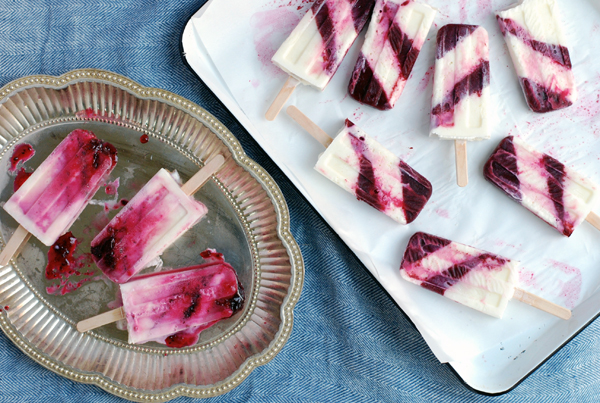 I made two kinds of popsicle. The first paired a mixture of gooseberries, currants, and jostaberries with buttermilk and lemon and cream cheese. The berries were lovely with their jewel-toned translucent skins, and were an exciting mix of pucker-inducing sour and juicy sweet. But either because I was too lazy to track them down or they were just too scarce, for the second batch, I switched the exotic berries out for sour cherries and blackberries. Different, but similar.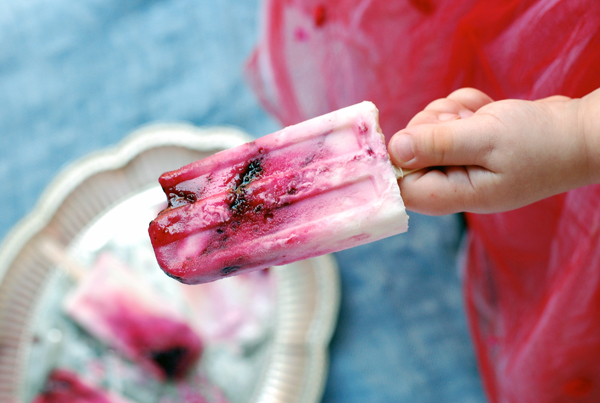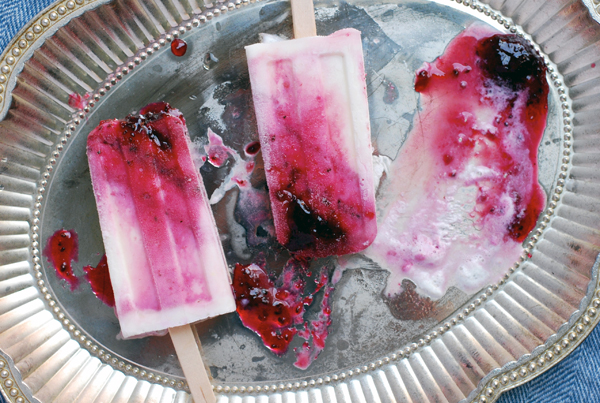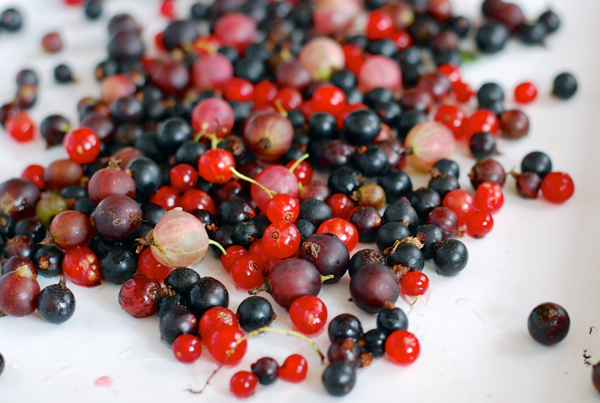 In both cases, it was the interplay of tangy and sweet, in the berries but also in the buttermilk and cream cheese, that made these popsicles special. They're light, not too sweet, and just kind of simple and perfect – total summer perfection.
I think these stripes-optional berry buttermilk popsicles are best eaten sitting on a stoop or porch while listening to the hum of crickets (red tulle dress optional). Happy summer everyone!
Striped Berry Buttermilk Popsicles
Sweet and tangy striped berry buttermilk popsicles.
Makes
:
10
2 1/2 ounce popsicles
Ingredients
1 1/2

cups

mixed berries

(my first batch used gooseberries, currents, and jostaberries; the second used blackberries and sour cherries), pureed and pushed through a mesh strainer to remove seeds

1/4

cup

plus 5 tablespoons 1-to-1 simple syrup

, divided

1/4

cup

water

zest of 2 lemons

, divided

1/4

cup

lemon juice

, divided

1

cup

buttermilk

4

ounces

cream cheese
Instructions
In a small bowl or measuring glass, combine the strained berry puree, 1/4 cup simple syrup, and water with half the lemon zest and 2 tablespoons lemon juice.

In the pitcher of your blender (you could also use a mixer), combine the buttermilk, cream cheese, 5 tablespoons simple syrup, and the remaining lemon zest and juice.

To make stripes, pour 1 - 2 tablespoons of the berry mixture into the bottom of each mold and freeze for an hour. Next, add a layer of the buttermilk mixture and freeze for another hour. Repeat, until you've used all of both. Add the popsicle sticks after the second layer has set up a bit. Keep the berry puree and buttermilk mixtures in the fridge while the layers cure. Once popsicle molds are full, freeze popsicles overnight for a solid cure. I also found that the popsicles got even colder when frozen outside of their molds. Finally, I froze my popsicles on a tilt to achieve diagonal stripes, so give that a try if you'd like.

If stripes aren't your thing, divide the berry mixture between the molds, freeze for 30 minutes, pour in the buttermilk mixture, add the sticks, and freeze overnight.
SaveSave
SaveSave