A sweet and pillowy yeasted twist bread recipe with nutty swirls of black sesame paste, from A Common Table by Cynthia Chen McTernan.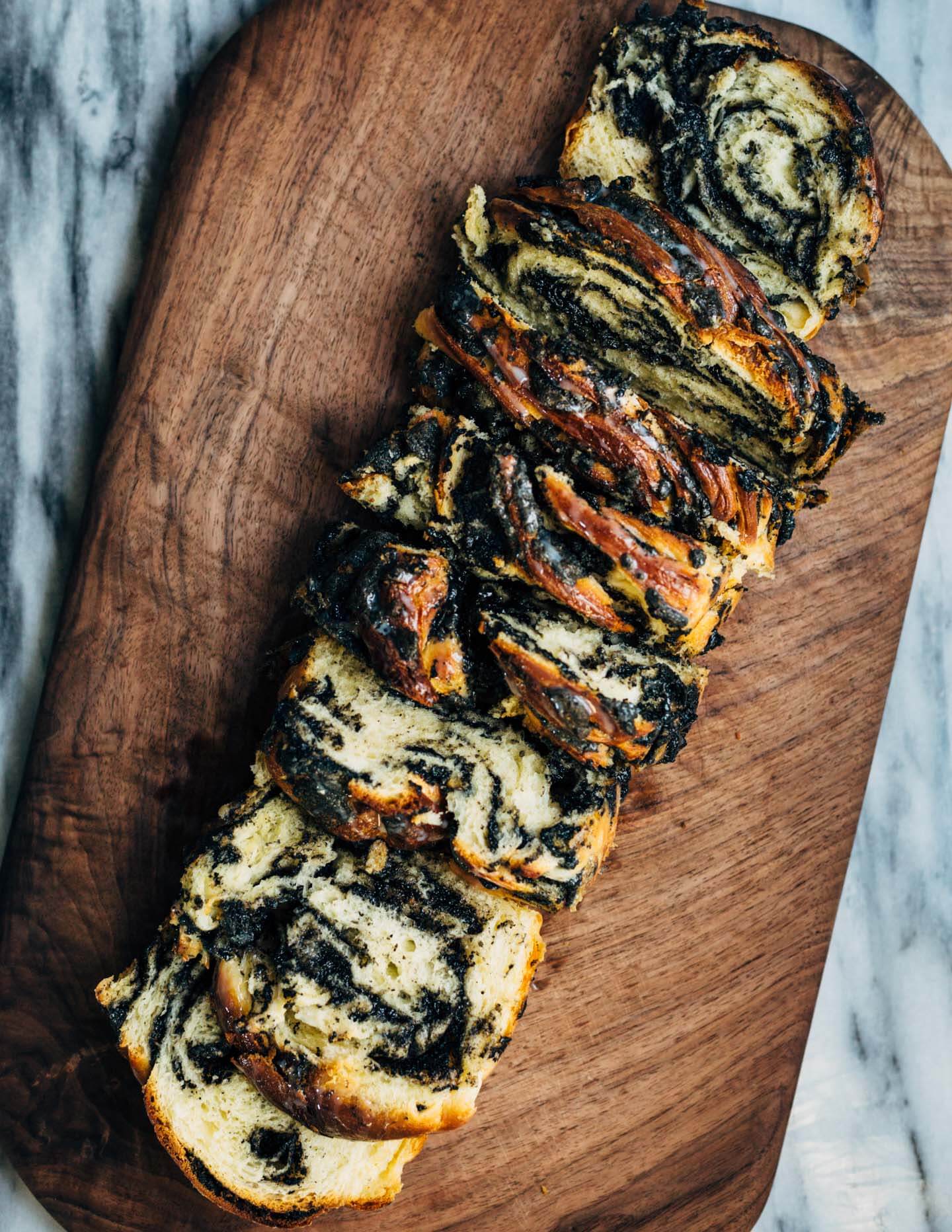 A cookbook's greatness isn't always evident in the first pass. You might have to make a few recipes before you know you've found 'the one.' But one day, you'll be deep into a recipe (that you may have read too quickly at the start), and you'll realize you need help. What texture should this be? Is it ok if I messed this step up? How are these flavors going to work? If it's a great cookbook, the answer will be right there for you, anticipating pitfalls and knowing when you need more info. That's the kind of cookbook A Common Table is.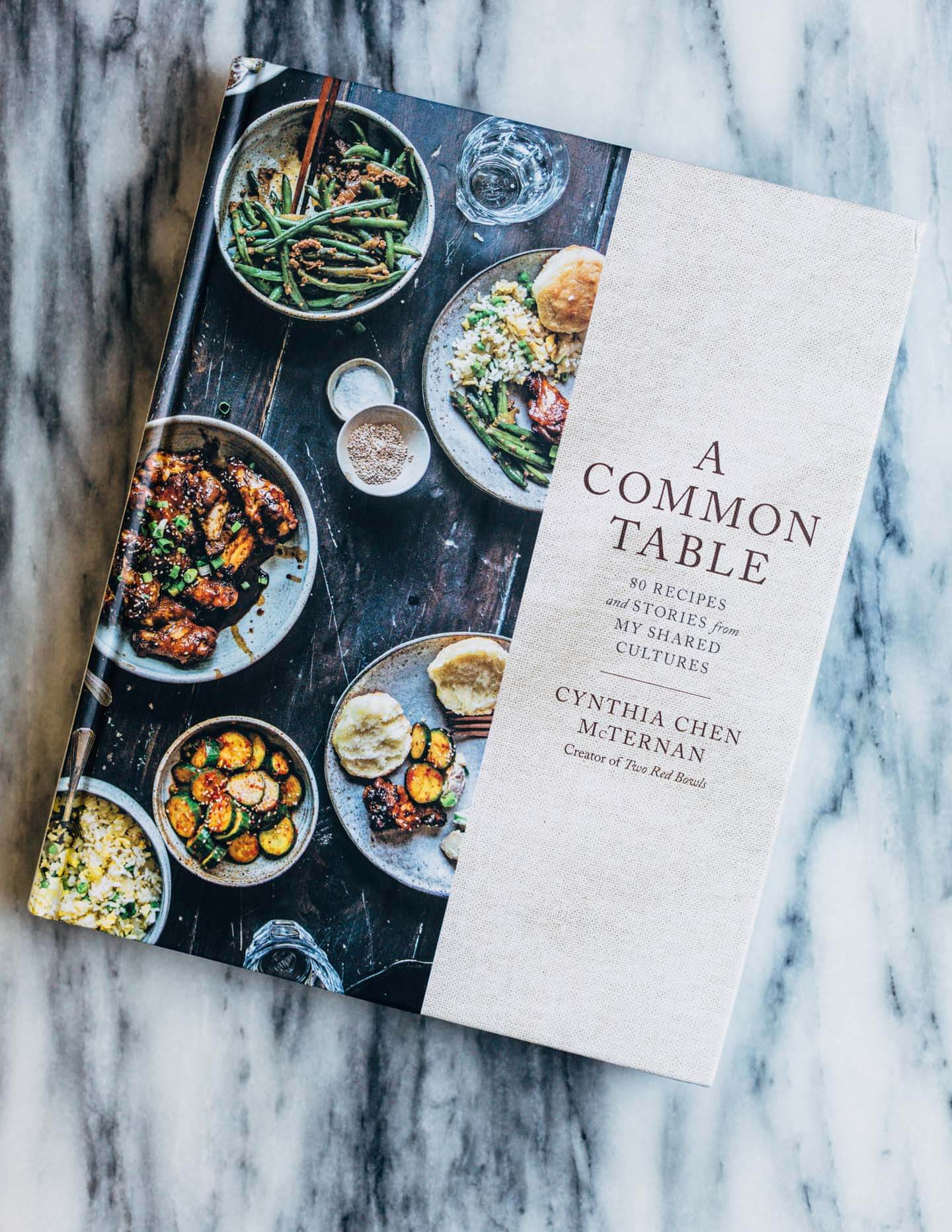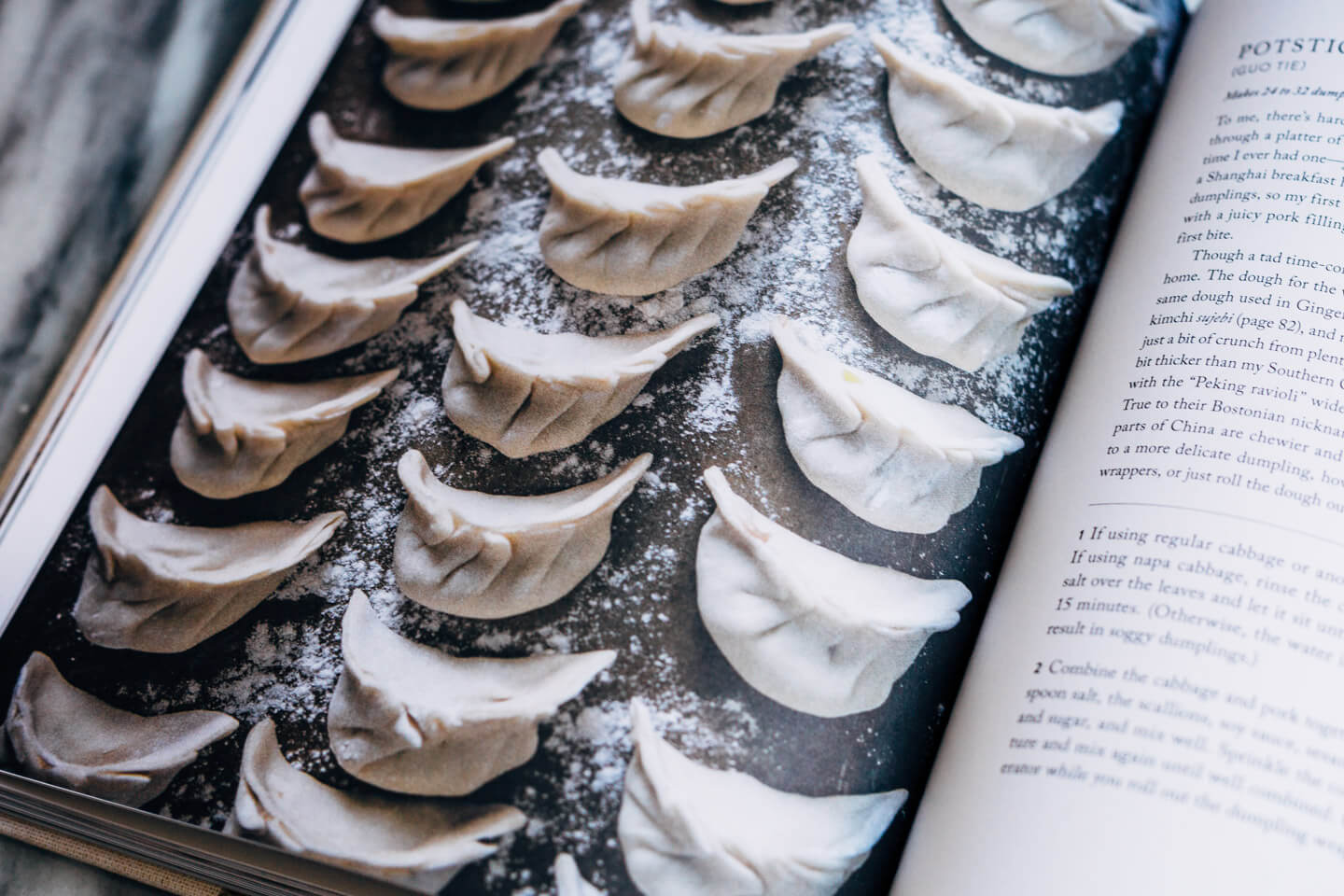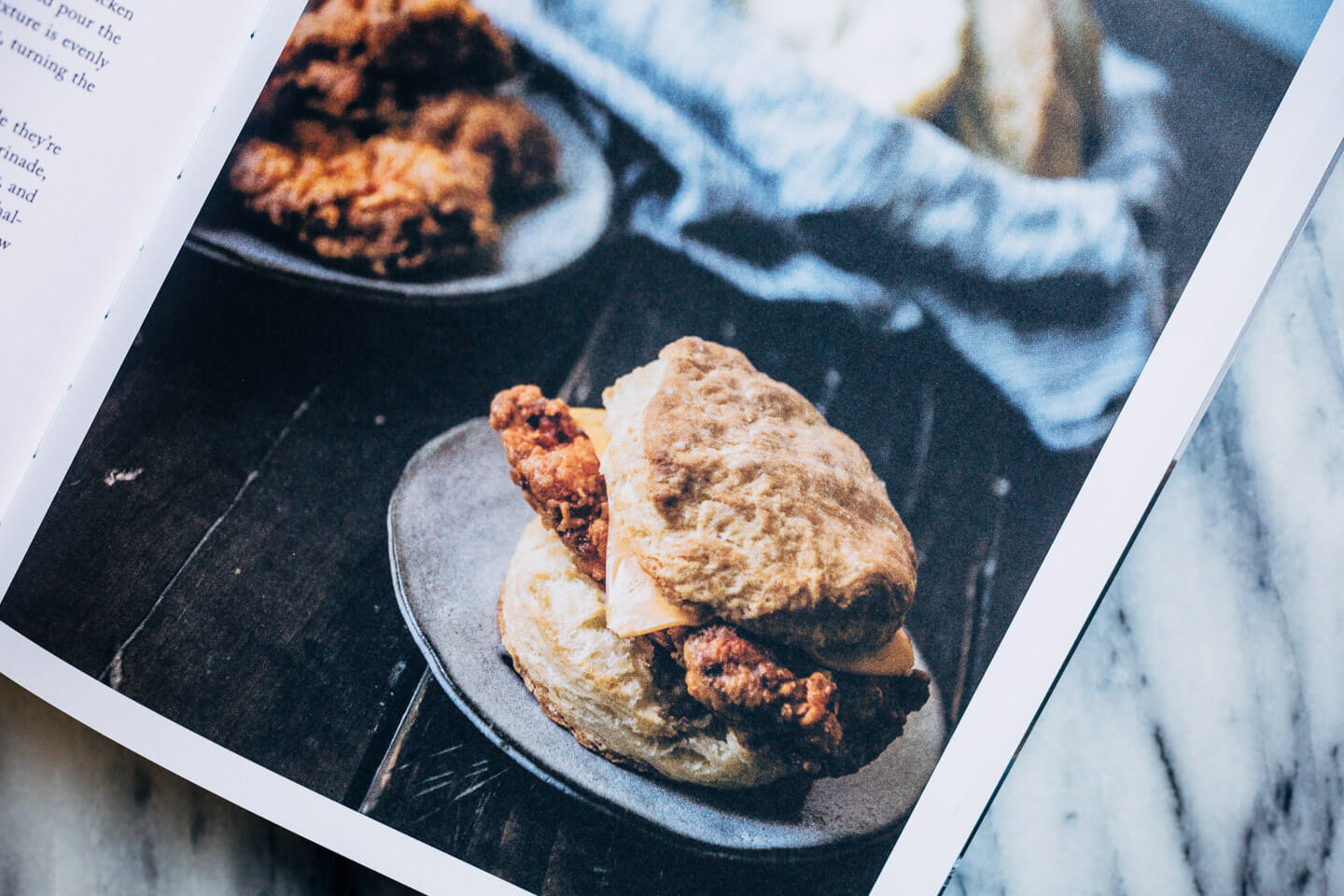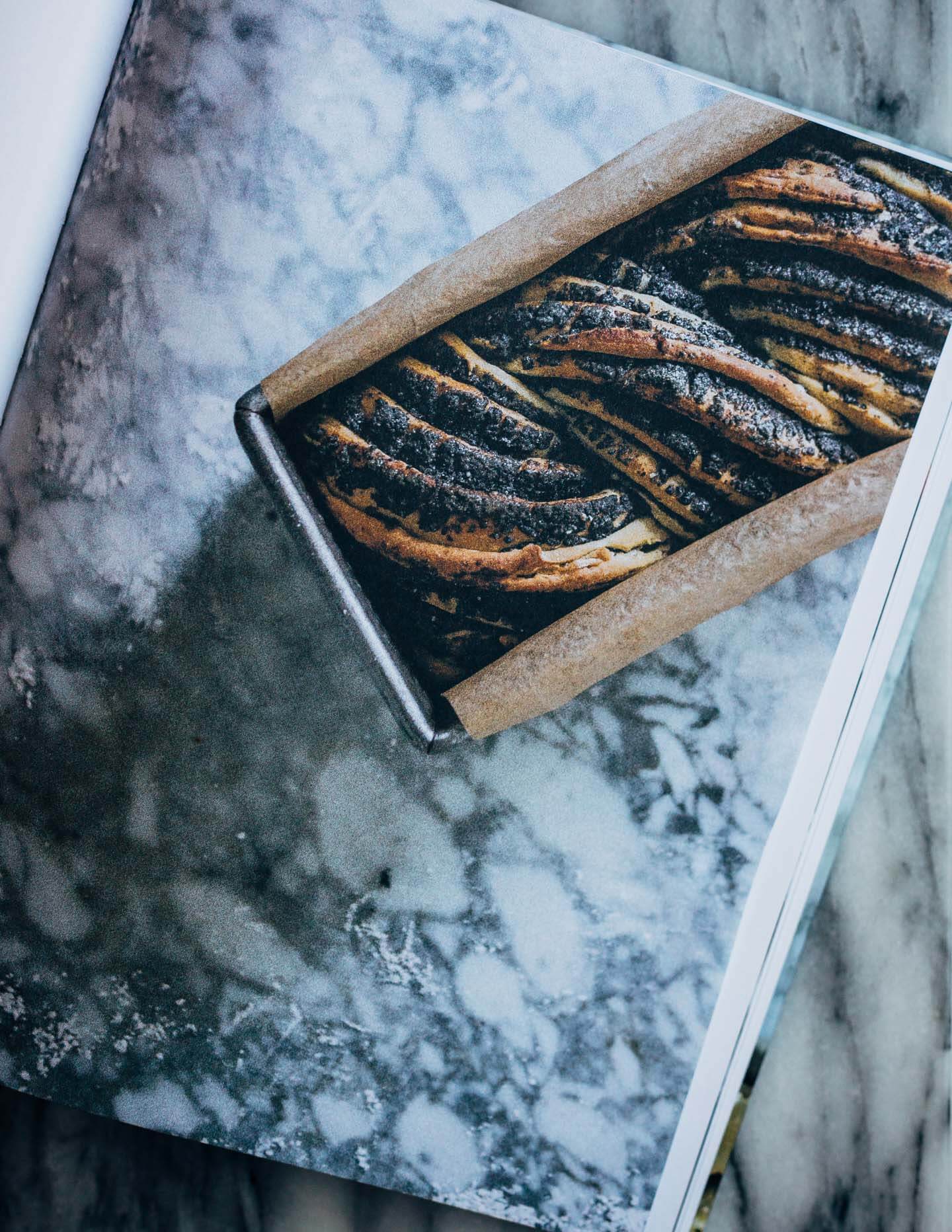 Cynthia Chen McTernan is the multi-talented genius behind Two Red Bowls. She's also a lawyer and a mother who seems to manage it all beautifully. But in the pages of her book, we find the evidence of mistakes made and questions asked, as she presents layered recipes with just the information you need to ease a moment of panic.
It goes without saying that a great cookbook will be filled with dishes that are at once interesting and inviting; unique, but approachable. A Common Table has that in spades. Cynthia draws from her Chinese-American background and her South Carolina roots. Her recipes find inspiration in her husband's Korean-Irish heritage and Hawaiian upbringing. Together, they've lived in Massachusetts, Brooklyn, and Los Angeles. This rich and varied background provides an ideal jumping off point for a cookbook. Cynthia effortlessly connects all the dots with her cooking and recipes like Kimchi-Brined Chicken Biscuits, Ginger-Scallion Chicken and Dumplings, Sesame Salt and Pepper Steak, and Collard Wontons. Each recipe is described perfectly – detailed flavor descriptions and lots of variations. With its sage advice and inventive recipes, A Common Table is just right for cooks at all levels. Get a copy for yourself and a beloved home cook in your life.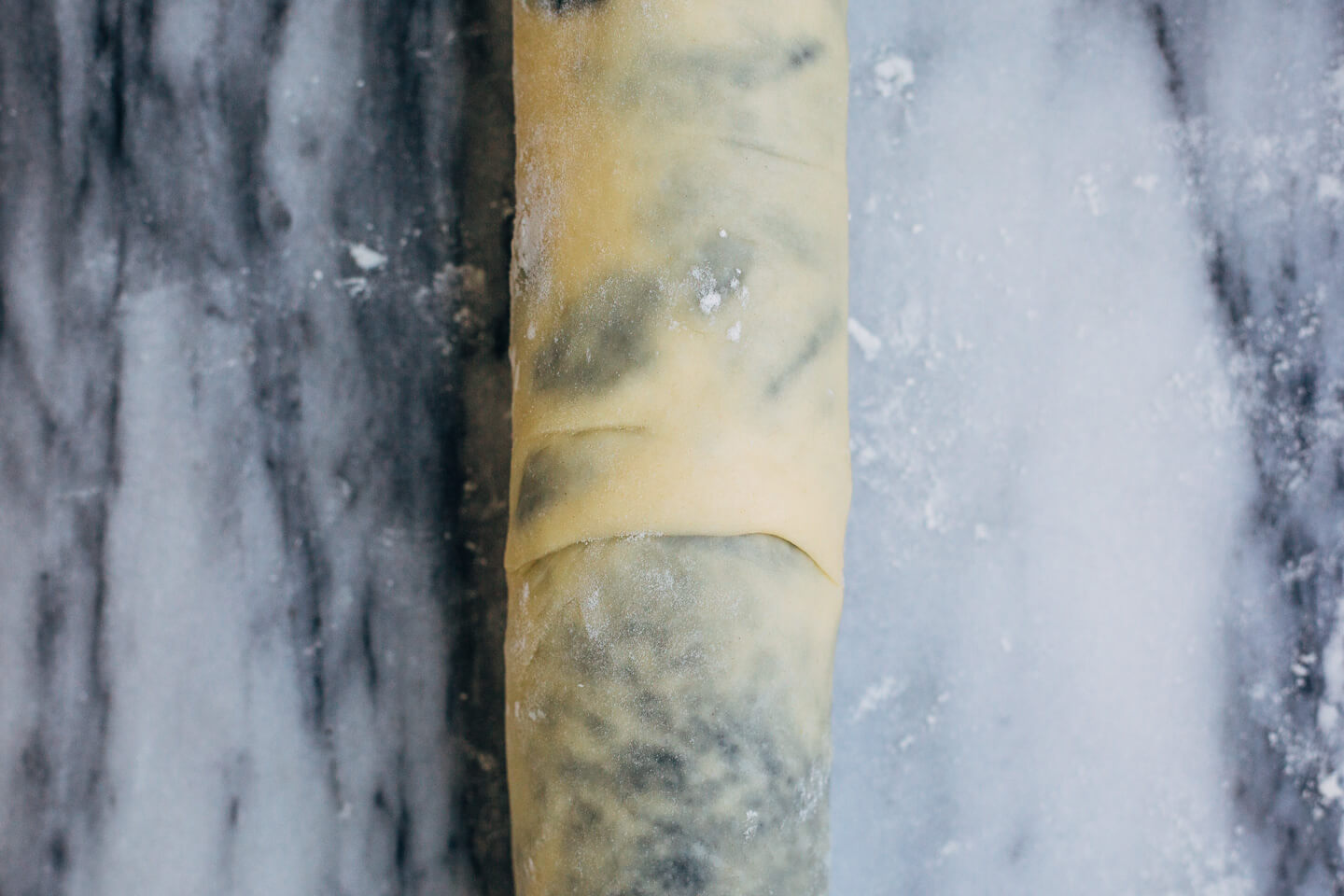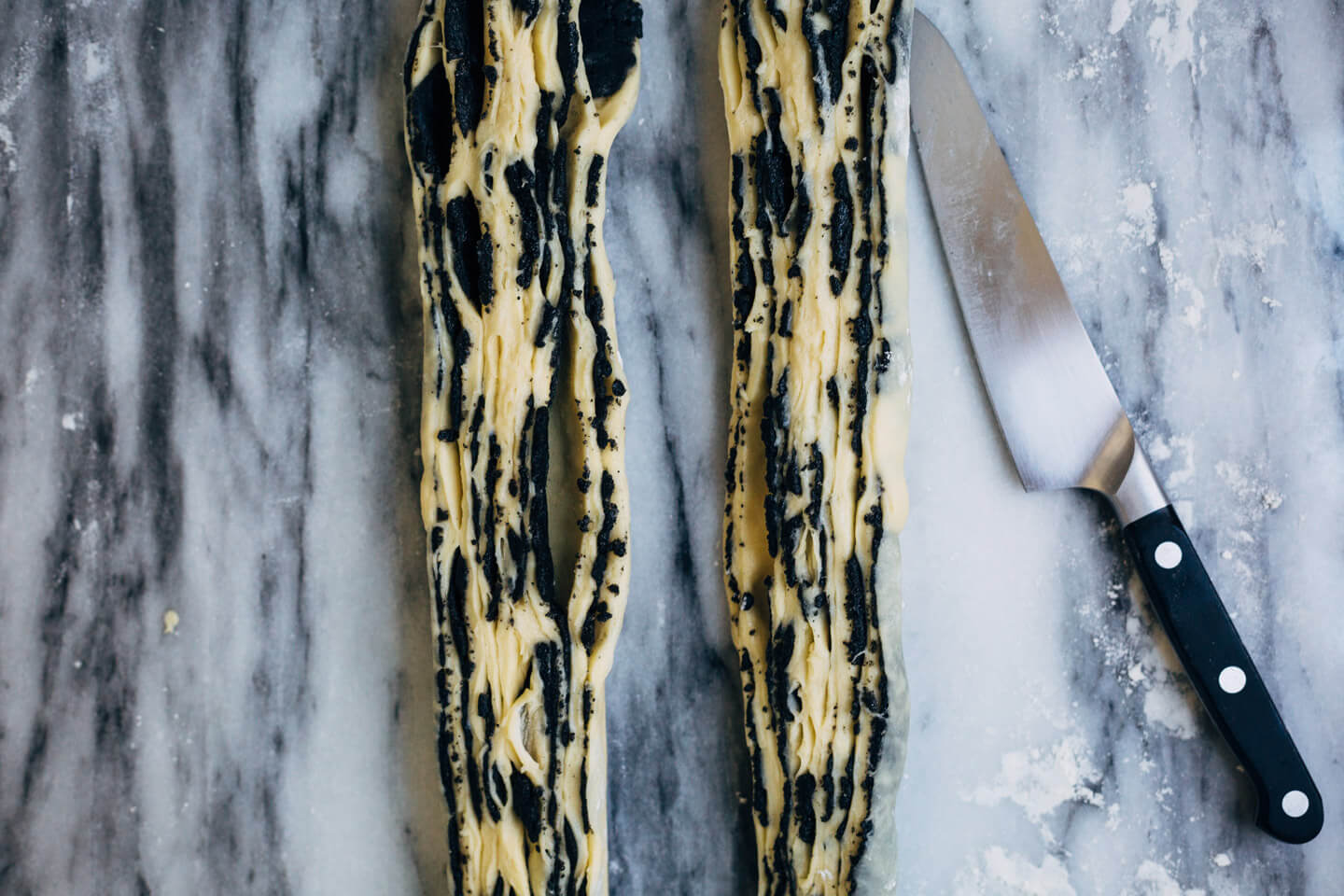 Now, about this recipe. It took me a while to choose from all my favorites, but this Black Sesame Twist Bread, a slightly easier version of Cynthia's internet famous Matcha-Glazed Swirl Bread, seemed just right for the season. The sweet bread is pillowy and light, with layers of rich, delightfully gooey black sesame paste in between. It bakes up to a deep golden hue with a thin, yet robust crust. Lastly, it's drizzled with just a bit of sweetened condensed milk, for the easiest glaze ever.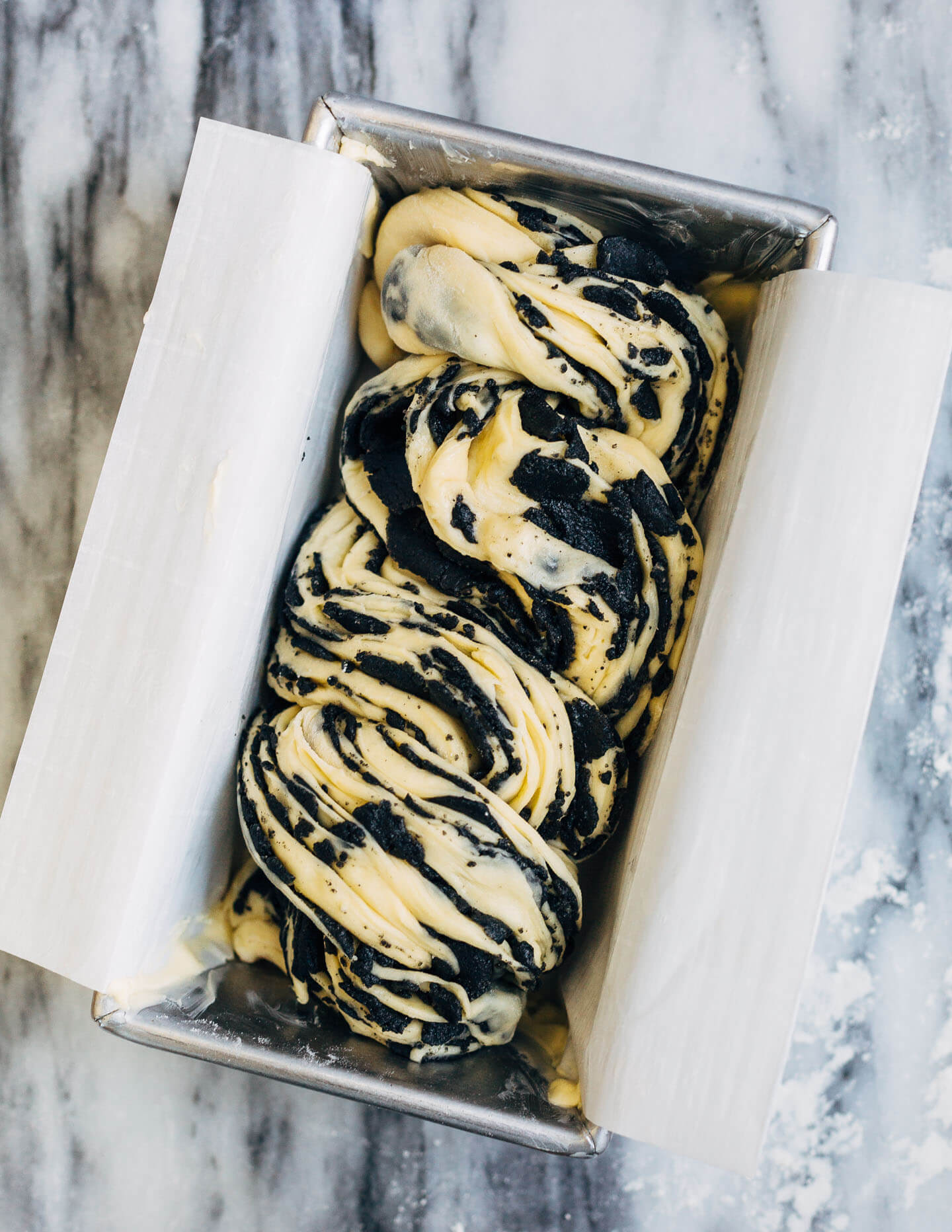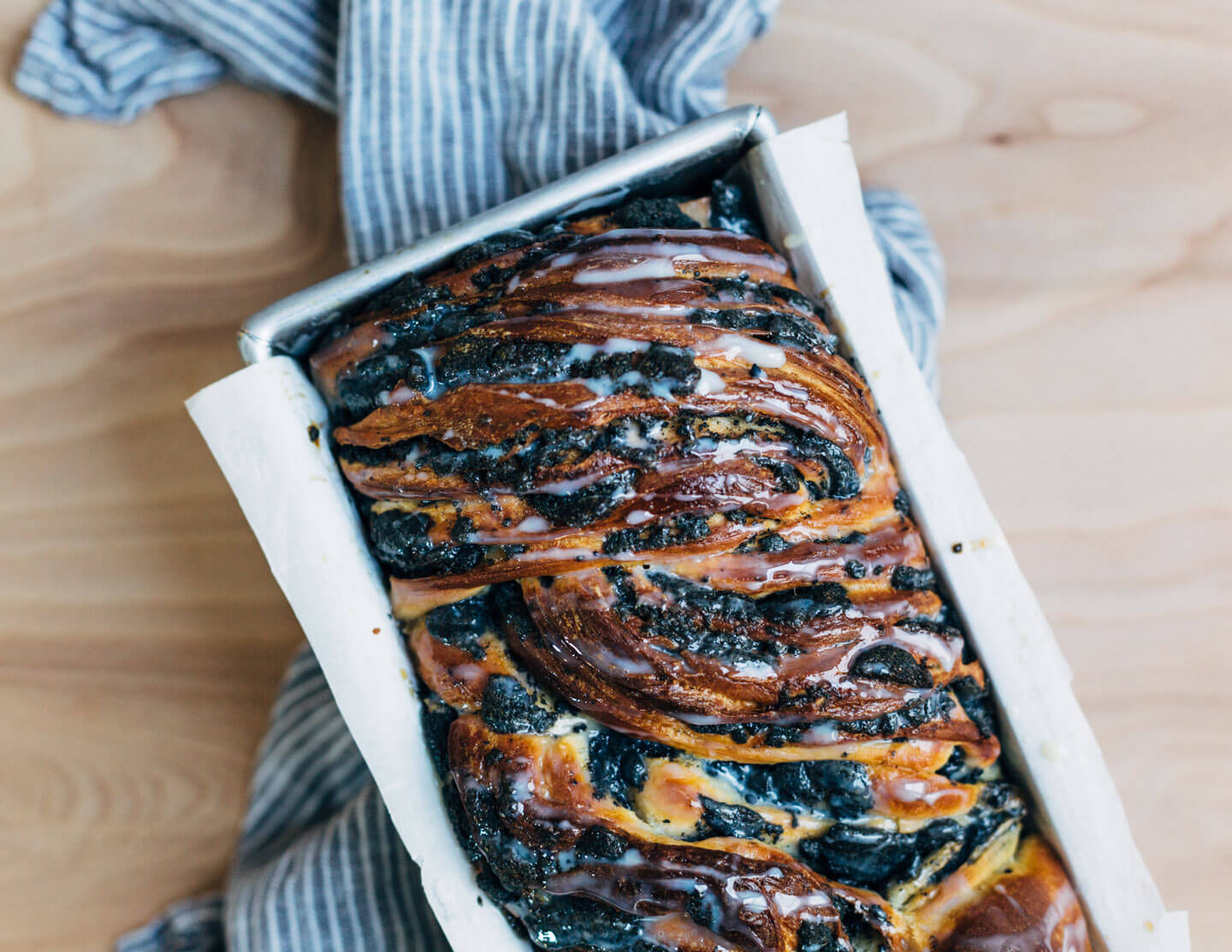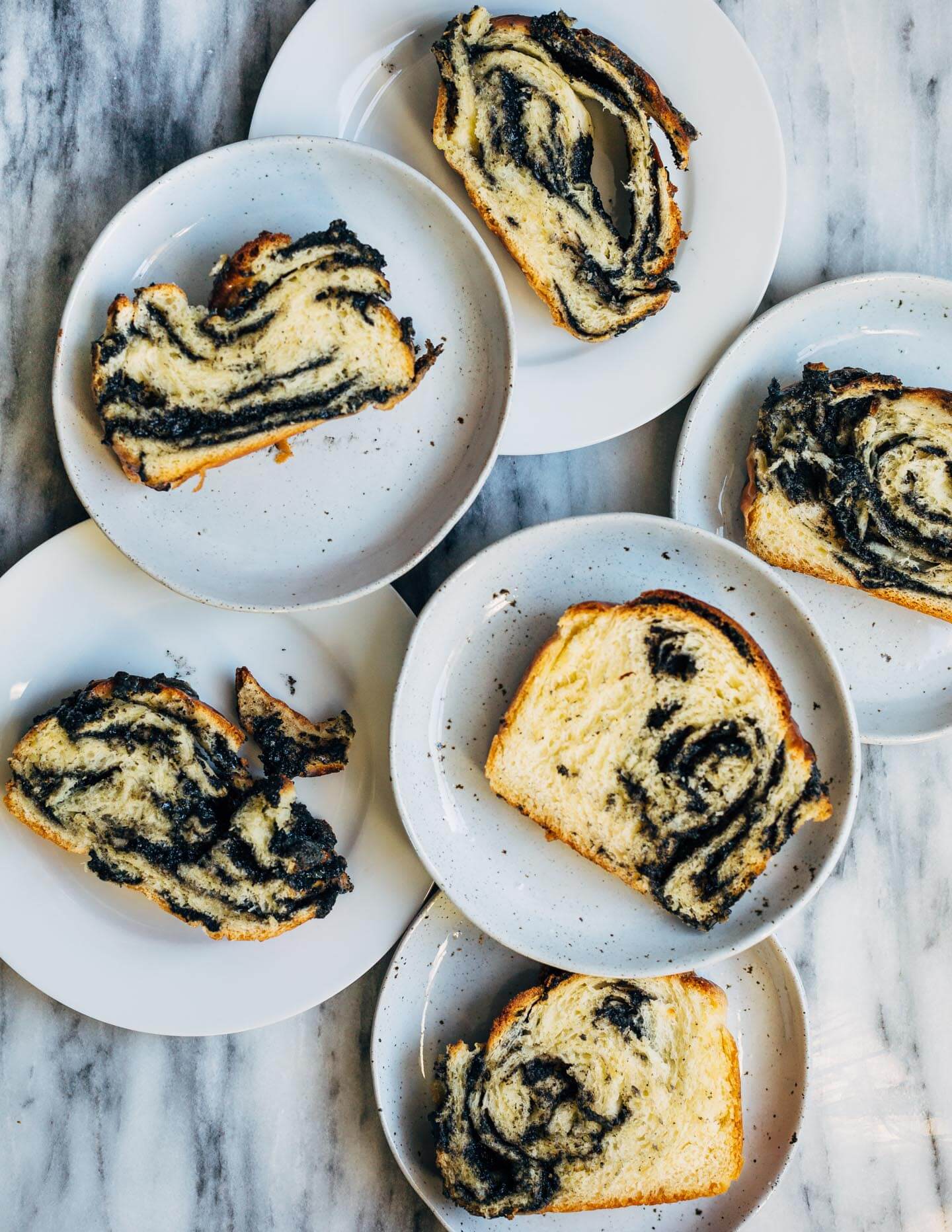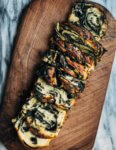 Black Sesame Twist Bread from Cynthia Chen McTernan's A Common Table
A pillowy yeasted twist bread recipe with nutty swirls of black sesame paste, from A Common Table by Cynthia Chen McTernan.
Makes
:
1
(9 x 5-inch) loaf
Ingredients
Sweet Dough
1/4

cup

whole milk

1/4

cup

(1/2 stick) unsalted butter, plus more for pan

1

teaspoon

active dry yeast

2 1/4

cups

(282 grams) all-purpose flour,

plus more for rolling

3

tablespoons

granulated sugar

1/4

teaspoon

salt

1

large egg,

plus 1 large yolk, lightly beaten

1/4

cup

full-fat Greek yogurt

1/2

teaspoon

vanilla extract
Sesame Filling
1/2

cup

plus 1 tablespoon black sesame seeds

1/2

cup

plus 1 tablespoon sugar

1/2

cup

(1 stick) unsalted butter, room temperature, diced
To Assemble
1

large egg mixed with a splash of water for egg wash

Sweetened condensed milk for drizzling

(optional)
Instructions
The night before, or at least two hours before baking: In a small saucepan over medium heat, bring the milk just to a boil, 2 to 3 minutes, or heat the milk in a small microwave-safe bowl in the microwave, about 1 minute. (This scalds the milk to kill any enzymes that might prevent the yeast from doing their thing.) If you find a film on the surface of the milk after heating it, just pour the milk through a sieve. Add the butter and stir until melted. Let the mixture cool slightly until warm to the touch, but not hot, about 100 to 110 degrees F. Sprinkle the yeast on top and let sit until foamy. If the milk-yeast mixture does not foam, you may want to start over to make sure your yeast is active.

Meanwhile, in a large bowl, mix together the flour, granulated sugar, and salt. If not using a scale, take care to use the spoon-and-sweep method for measuring your flour, since too much flour can make dough dense.

When yeast is foamy, add the egg and egg yolk, yogurt, and vanilla to the yeast-milk mixture and whisk to combine. Mix the wet ingredients into the dry, until all the flour is incorporated and a wet, sticky dough forms.

Knead in the bowl until the dough is smooth and elastic, 8 - 10 minutes. Alternatively, use a silicone spatula to scoop underneath the dough and fold it on itself repeatedly. The dough will start out maddeningly sticky; sprinkle up to 2 more tablespoons flour, just as much as needed to knead. Cover with plastic wrap and place in the refrigerator overnight. (Alternatively, you can let it rise at room temperature for 2 hours or so, until well doubled. I prefer a longer rise, to give the flavor time to develop and to split up the labor. The refrigerated dough should be fine for up to 24 hours.)

The next day, line a 9 x 5-inch Pullman loaf pan with parchment or grease with butter.

To make the black sesame filling, in a small, dry skillet, toast the black sesame seeds over medium heat until a few seeds jump in the pan and they start to smell toasty (but not burnt!), 2 to 3 minutes. In a food processor or blender, combine the sesame seeds and sugar and process until very fine and sandy, about 2 minutes. Add the diced butter and blend until a wet paste forms, 1 to 2 minutes.

Remove dough from the refrigerator and place on a generously floured work surface. Roll the dough into a roughly 14 x 18-inch rectangle and spread the filling evenly across the dough, leaving a 1/2-inch border around the edges.

Starting with the 14-inch side, roll the dough up into a tight log. You can also decide to roll a longer log using the 18-inch side – the shorter end will form more layers, the longer end more twists.

Using scissors or a sharp knife, gently cut the roll in half lengthwise, forming two half moon cylinders with the layers of dough and black sesame filling visible. With the cut side facing up, pinch the halves together at one end.

Lift the right half over the left half to begin a "twisting" shape, then lift the new right half over the new left half, and continue until you've twisted the entire roll. Pinch the ends together, then carefully transfer the dough into the loaf pan. If it's too long to fit, just squeeze and twist it a bit – no harm, no foul. Let it rest in a warm place until the dough is boisterously puffy and fills the pan, 1 to 1 1/2 hours. When the dough is pressed with a finger, it should bounce back very slightly, but the indent should remain.

During the last half-hour of the second rise, preheat the over to 350 degrees F. When the dough is ready, brush with egg wash, then bake for 35 to 40 minutes, until golden brown on top. Let cool slightly, then drizzle with sweetened condensed milk, if desired, and enjoy.