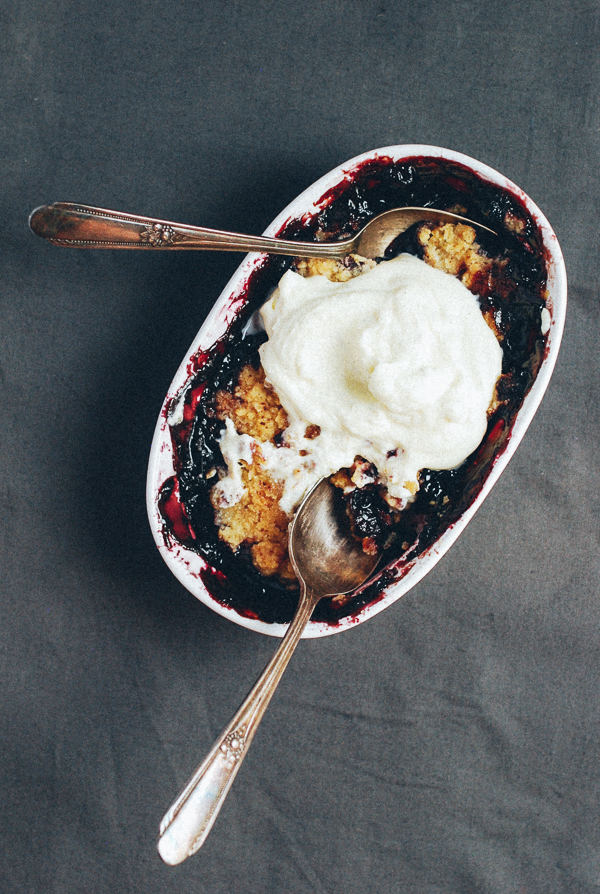 This week has been beastly. Sometimes, parenting should be hilarious but isn't, because it's actually happening. There you are cleaning cuts, or puke, or both, and then sort of getting on with your day.
I'm home with both the littles this week, and though I did a great job Monday, things subsequently fell apart. Hushed whispers about behavior in the aisles of Trader Joe's, mommy's satan voice, the whole thing. It's the frustrating side of parenthood; the part that nobody, really, is prepared for.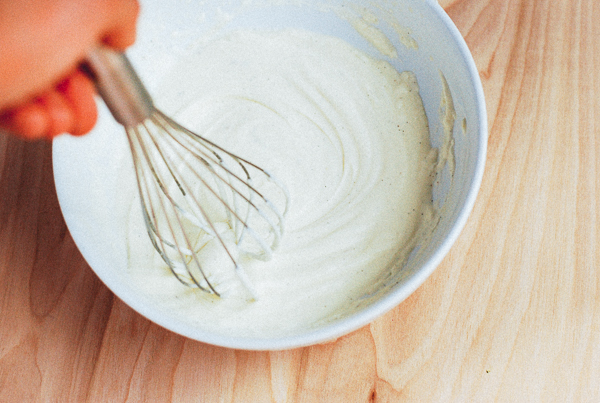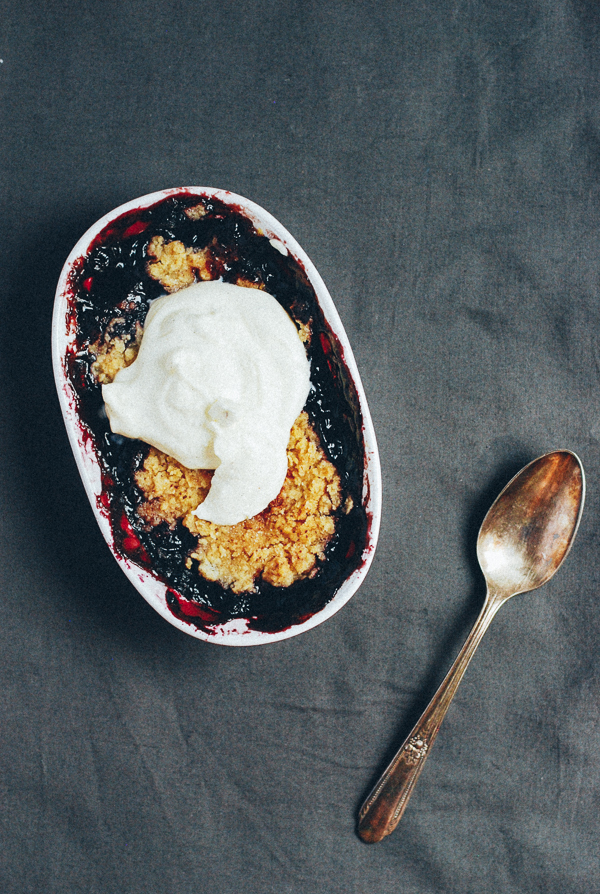 In the evening, after a few precious hours of household calm, I went to check on the sleeping barbarians. And there they both were, tucked into sleeping bags for their version of a sleepover, the oldest curled up around a book and the little one with her tiny arms both up above her head. And in those moments, you just love them and know that tomorrow you'll try again. 
Somewhere between cuts and fights and 10,000 My Little Pony episodes, we all had this crisp. Plain and simple, this stuff is seriously no fuss. The crackle of the intensely buttery topping gives way to an essential, just sweet enough blueberry filling. One that's concentrated and right. Right now, as the tips of the trees yellow and the acorns begin to drop, just before we're swimming in apples, plums, grapes, and squash, let's do just a bit more berry hoarding, OK? And once you have your berries in hand, make something simple. That way you can slide it in the oven and then admire the summer moon while you drink beer from cans on the front stoop. That's what I'll be doing.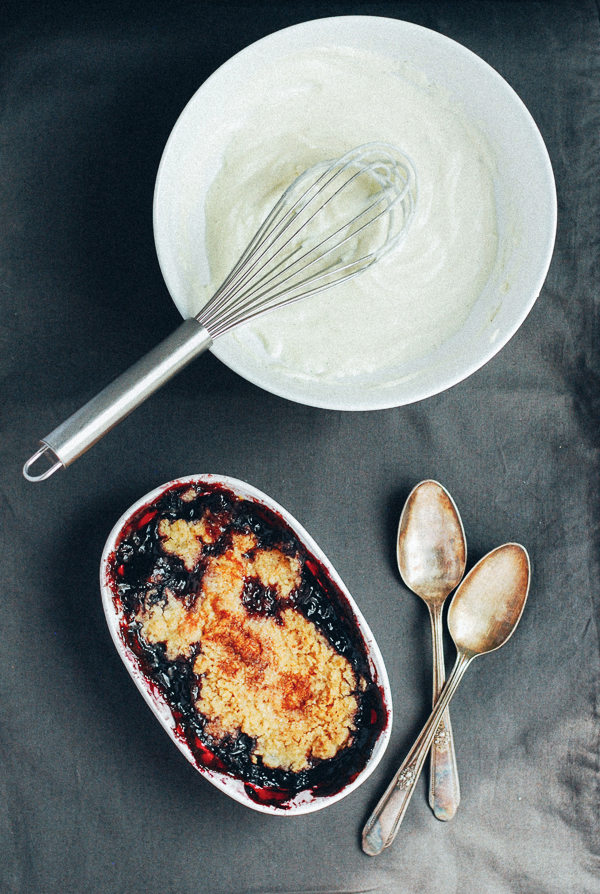 Blackberry Blueberry Crisp with Vanilla Bean Whipped Cream (adapted from La Buena Vida via Saveur)
This crisp is incredibly simple and forgiving. It can also be made ahead and stored covered in the fridge for up to three days. Though some of the buttery crunch is lost, is gets an equally remarkable chewy awesomeness after chilling for a day or so.
for the filling
4 cups blueberries, rinsed with stems removed
2 cup blackberries, rinsed
1/2 cup turbinado sugar
1 tablespoon ground instant tapioca (this is my fruit thickener of choice –– use a coffee grinder to pulverize a big batch of tapioca; keep any extra jarred in the pantry)
1 teaspoon ground ginger
pinch sea salt
for the topping
1 1/2 cups unbleached all-purpose flour
1/2 cup brown sugar
pinch sea salt
10 tablespoons butter
1 tablespoon turbinado sugar for top
for the vanilla bean whipped cream
1/2 teaspoon vanilla beans (roughly a 1-inch section of a whole bean)
1 tablespoon turbinado sugar
1/2 cup heavy whipping cream
Preheat the oven to 350 degrees F. Grease a 2 quart baking dish* with deep sides (square, rectangular, or oval), and set aside. You'll also need a rimmed baking sheet for drips; line it with parchment or foil for easier cleanup.
In a large bowl, toss together the blueberries, blackberries, turbinado sugar, ground tapioca, ginger, and sea salt. Spoon into the prepared baking dish.
In another large bowl, combine the flour, brown sugar, and sea salt. Grate in the butter and use fingertips to blend into the flour. Spread topping over the fruit. Sprinkle the top with a tablespoon of sugar, set dish on prepared rimmed baking sheet, and slide into the oven.
Bake for 50 – 55 minutes, or until the berries are bubbling furiously and the top is a rich golden brown.
Set crisp out to cool for 20 minutes.
Meanwhile, make the whipped cream. In a small bowl, combine the vanilla beans with the sugar. (I add the scrapings and the pod halves to my sugar and mix it all together with my fingers for optimal vanilla capture. But do remember to remove the pod before adding to the cream.) Pour the cream into a large bowl and whisk until it starts to thicken; next, add the vanilla sugar, and continue whisking to soft peaks.
Serve crisp with a generous dollop of whipped cream.
*To optimize the night eating and day photographing of this crisp, I divided mine into two smaller baking dishes.