A Thanksgiving cocktail should have the dryness of a good aperitif to prime your appetite, pack a little bit of a punch to help you smile politely as your family talks politics, and contain whiskey to remind you of how thankful you are for whiskey. I've been wanting to share the Boulevardier since summer, but have waited until its perfect mix of bitter orange and smoky rye was right for the season. That time is right now.
It's an easy cocktail that requires just three liquors mixed in simple proportions with ice. Then you strain and serve with a twist. As far as great cocktails go, it doesn't get much easier. And it's just the thing to add some cheer and festivity to one of the best days of the year.
Boulevardier
makes two drinks
2 ounces Sweet Vermouth
2 ounces Campari
4 ounces rye whiskey (we used Wild Turkey Rye)
2 twists orange peel (we used mandarin zest)
Fill a shaker or mixing glass with ice. Pour in sweet vermouth, Campari, and rye. Stir or gently swirl, strain into gimlet glasses, and serve with a twist.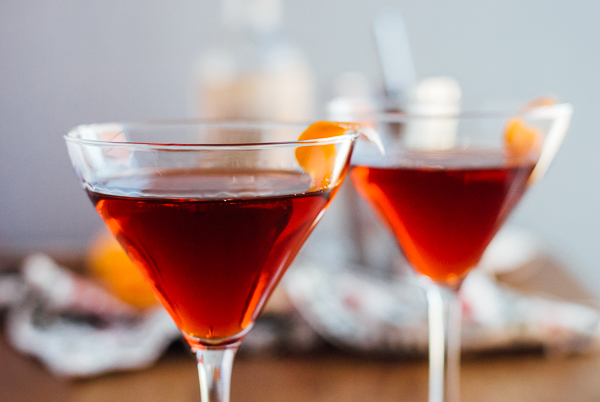 After a big Thanksgiving spread at the beginning of the month, we're planning a quiet family dinner for Thursday, and honestly, the prospect is thrilling. Truly, we have lot to be thankful for this year and are looking forward to having a little feast to celebrate it all. Here are some of the recipes we'll be creating out menu from.
Drinks and Cocktails
Boulevardier (recipe above)
Bourbon Bomber // The Boys Club
Spiced Apple Cider // I Am A Food Blog
Starters
Everything Roasted Pumpkin Seeds // Dula Notes
Southern-Style Muhummara // The Briny
Soups
Roasted Garlic Soup // Brooklyn Supper
Roasted Cauliflower Soup // Brooklyn Supper
Kabocha Squash and Chestnut Soup // The First Mess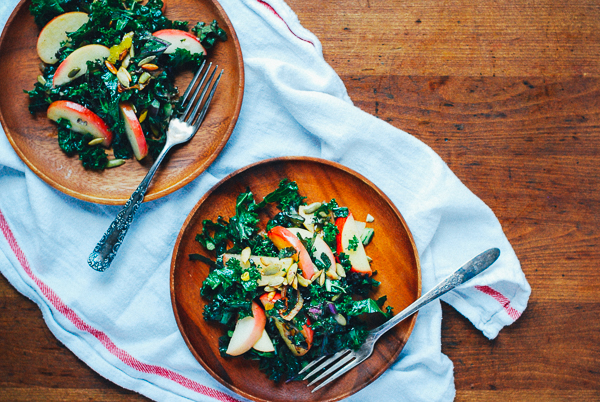 Salads
Orange and Pomegranate Salad // Brooklyn Supper
Kale Salad with Sautéed Apples // Brooklyn Supper
Roasted Grape and Butternut Squash Salad // Brooklyn Super for Food52
Shaved Brussels Sprouts and Kale Salad with Meyer Lemon and Tart Cherries // Brooklyn Supper for Food52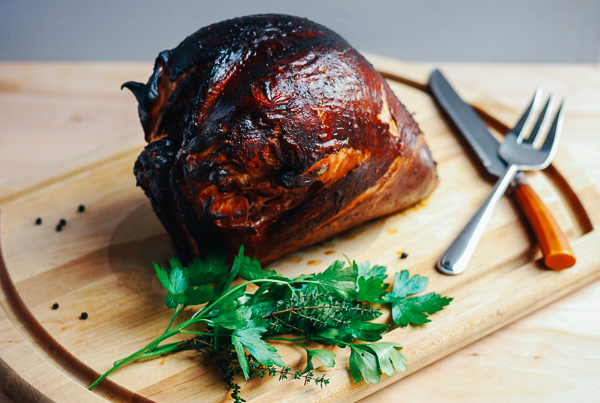 Mains
Smoked Turkey Breast // Brooklyn Supper
Whole Roast Heritage Breed Turkey // Brooklyn Supper
Roast Turkey Breast // Brooklyn Supper
Mushroom and Stout Pot Pies with Sweet Potato Crust // The First Mess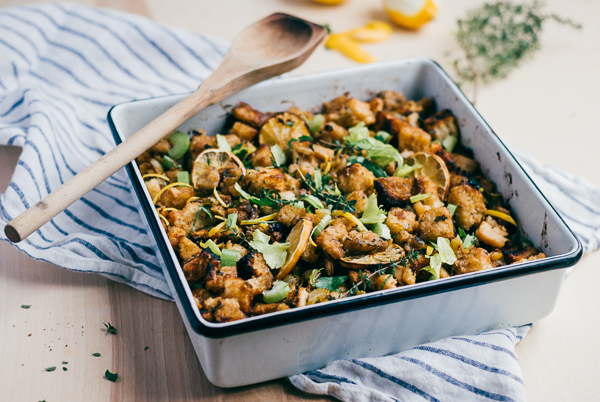 Sides
Celery Root Stuffing with Roasted Meyer Lemon // Brooklyn Supper
Roasted Squash Wedges with Grapefruit and Pomegranate // Brooklyn Supper
Acorn Squash Polenta // Brooklyn Supper
Roasted Cauliflower Steaks with Meyer Lemon // Brooklyn Supper
Roasted Sweet Potatoes with Chimichurri and Bacon // Brooklyn Supper
Maple-Glazed Carrots // Brooklyn Supper for Babble
Sweet Potato, Chipotle, and Chard Stuffing // The First Mess
Corn and Oat Bread (Gluten-Free) // Dolly and Oatmeal
Perfect Mashed Potatoes // Simply Recipes
Turkey Gravy from Scratch // The New York Times
Cranberry Sauce with Red Wine and Figs // David Lebovitz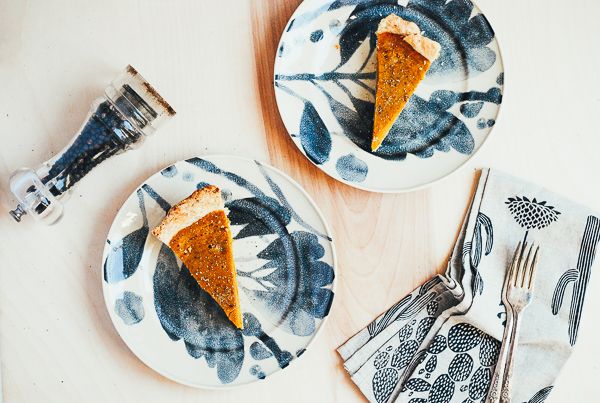 Desserts
Kabocha Squash Pie with Ginger and Black Pepper // Brooklyn Supper
Cranberry Apple Pie // Brooklyn Supper
Buttermilk Pumpkin Pie // Brooklyn Supper
Tarte Tatin // Brooklyn Supper
Brown Butter Apple Tart with a Cornmeal Crust // Brooklyn Supper
Ginger Ice Cream // Brooklyn Supper