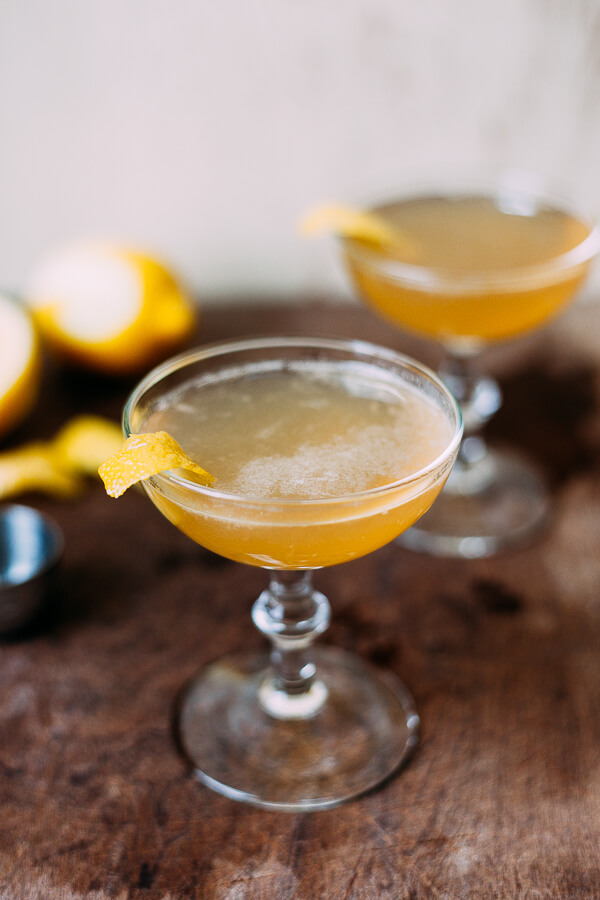 Change up the classic sidecar recipe with these refreshing and effortless bourbon sidecar cocktails. Jump to recipe.
My three year-old's world is full of delight. The very changing of the seasons seems to amaze her. I envy her excitement over everyday sightings like stop signs or flowers. My own sense of surprise and wonder has faded somewhat, what with bills, schedules, and all that. But on the train, some of that wonder returns. Hurtling across the Susquehanna, seeing passing cities and industrial decay of all manner, or just catching a fleeting look at a herd of deer, are all quiet joys; little surprises that keep my eyes glued to the train window.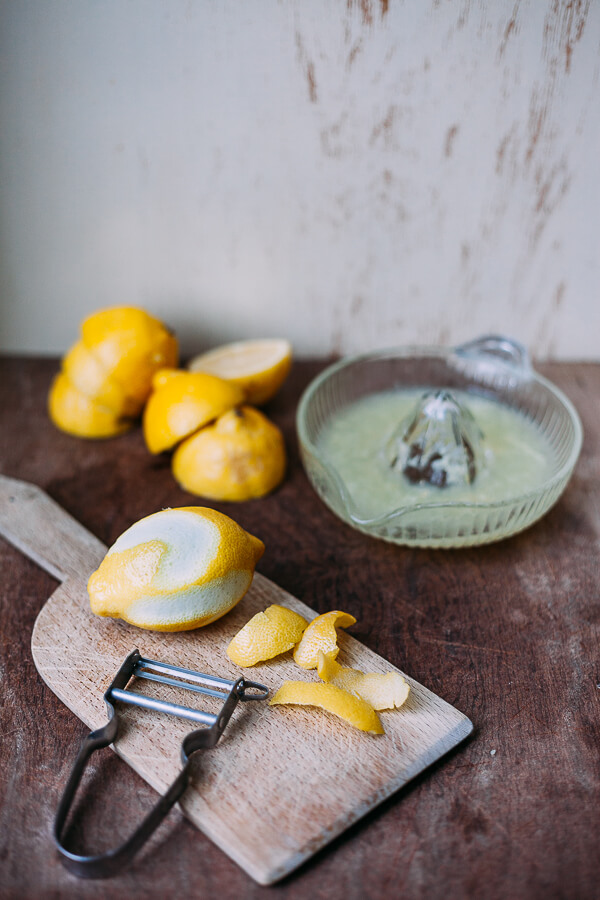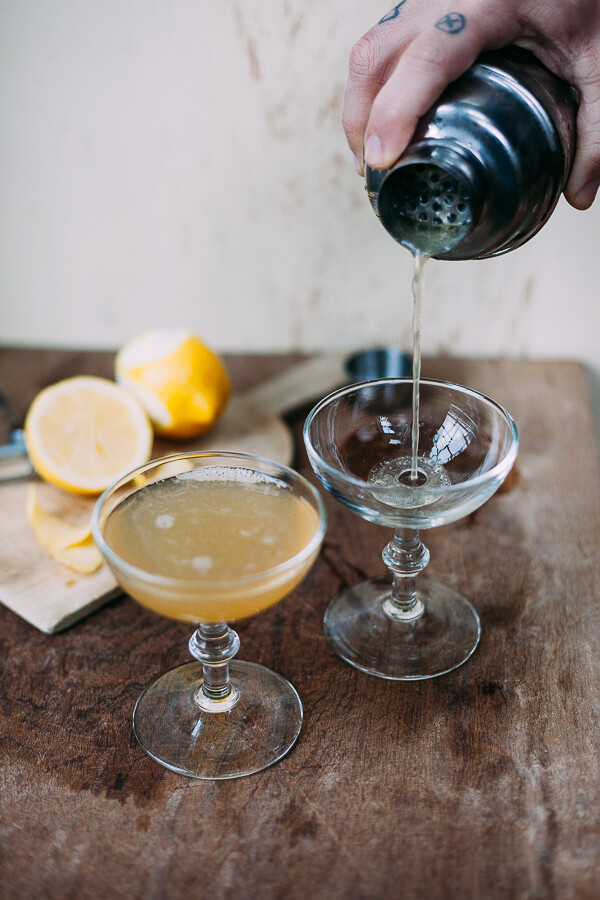 I was on a train to New York, a city I hadn't visited for two years, when the ding of an email drew my attention from the foggy, choppy Chesapeake Bay. This blog, this blog, is a Saveur Blog Awards finalist! In the category of Most Delicious Food! I was alone there on the train when I got the email and I did the only thing I could – send Brian a series of curse- and emoji-laden texts with hundreds of exclamation points. (Adulthood at its finest.) Needless to say, I was totally delighted. Sometimes I go long stretches wondering if my site is on the right track and getting this kind of news has me over the moon.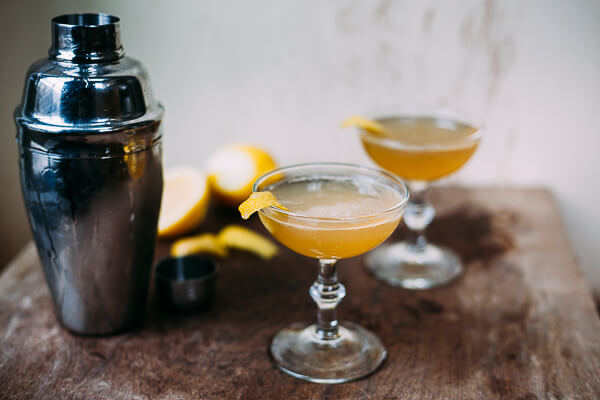 If you'd be so kind, head over to Saveur and vote for your favorite blogs (and I hope that includes us). The voting process requires quick registration, and after you can tick off your favorites (it's a really great list this year, so you'll find many favorites to endorse.) Then, let's celebrate.
In fact, let's celebrate with a drink. Bourbon sidecar cocktails with plenty of lemon are a refreshing way to bridge the still cold temperatures and our anticipation of actual spring weather. They're also terribly simple, which is exactly what I want in a cocktail, especially when I'm dizzy with excitement. Bourbon sidecars are a slightly more laid back take on the classic Cognac variety. Ours is lemony and bright, and skips the traditional sugared rim. As far as triple secs go, Cointreau has the cleanest flavor, but any variety will work in a pinch.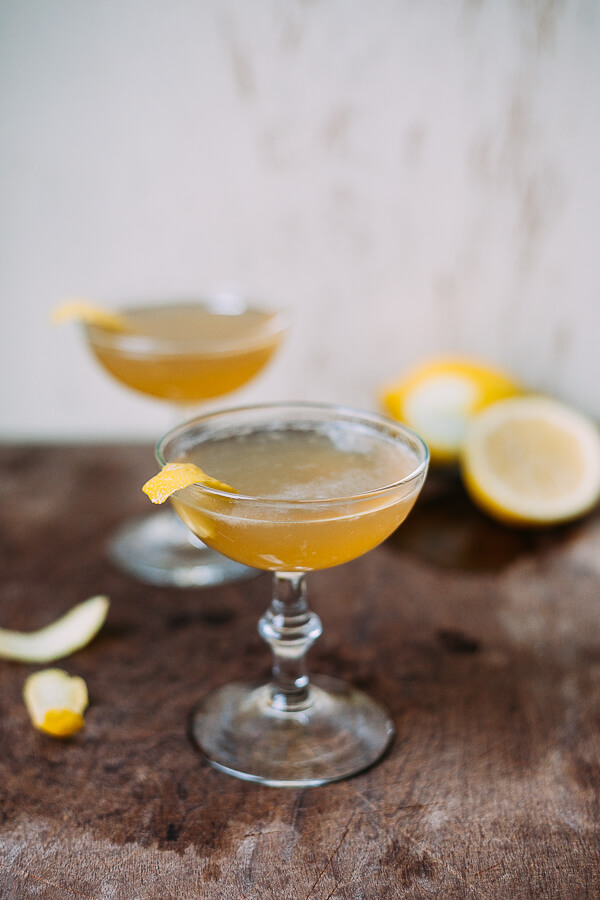 Finally, this good news caught me a little off guard while on the road. I'm incredibly grateful to my good friends and hosts, Natalie of Golden Calf and photographer (and dapper hand model) Wesley Ham for their respective prop styling and photo assistance. If you're looking for beautiful things or stunning photography, they're your people.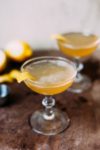 Bourbon Sidecar Cocktails
Classic sidecar cocktails are even better with bourbon.
Ingredients
4

ounces

bourbon

2

ounces

Cointreau

2

ounces

freshly squeezed lemon juice

2

3-inch strips of lemon zest
Instructions
Chill two cocktail glasses.

Fill a shaker with cracked ice. Add bourbon, Cointreau, and lemon juice. Shake assertively for a minute or so.

Strain into chilled cocktail glasses; garnish with a strip of zest.