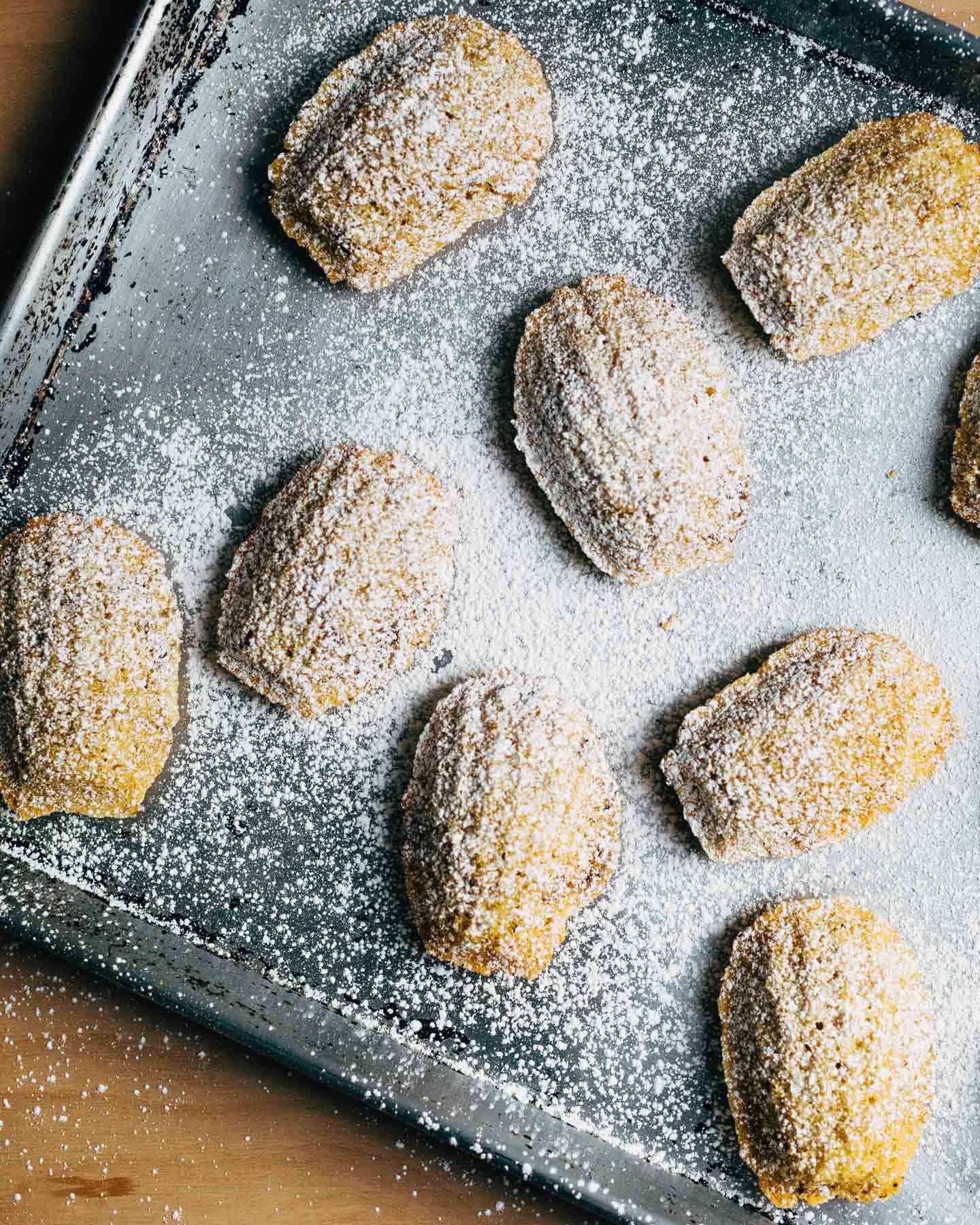 Achingly delicious brown butter madeleines from Food Gift Love and a giveaway to help you wrap up your holidays. Jump to recipe. 
Wrapping gifts is a secret joy I rarely indulge in. I cherish the crisp edges and perfect folds of craft or wrapping paper. If time and supplies allow, I'll finish my gift with a big showy bow and a pretty tag. I love the way a beautifully wrapped gift shows care taken and thoughtfulness.
As we sit on the precipice of the holiday season, I'm glad to have Maggie Battista of Eat Boutique's cookbook Food Gift Love on hand. With dozens of simple food gifts, Maggie's book is a reminder that thoughtfulness is a gift itself. Food Gift Love is full of approachable, unique recipes for homemade teas, sauces, spreads, jams, and all manner of beverages. Each recipe is accompanied by clever ideas on how to wrap and share your creations as well.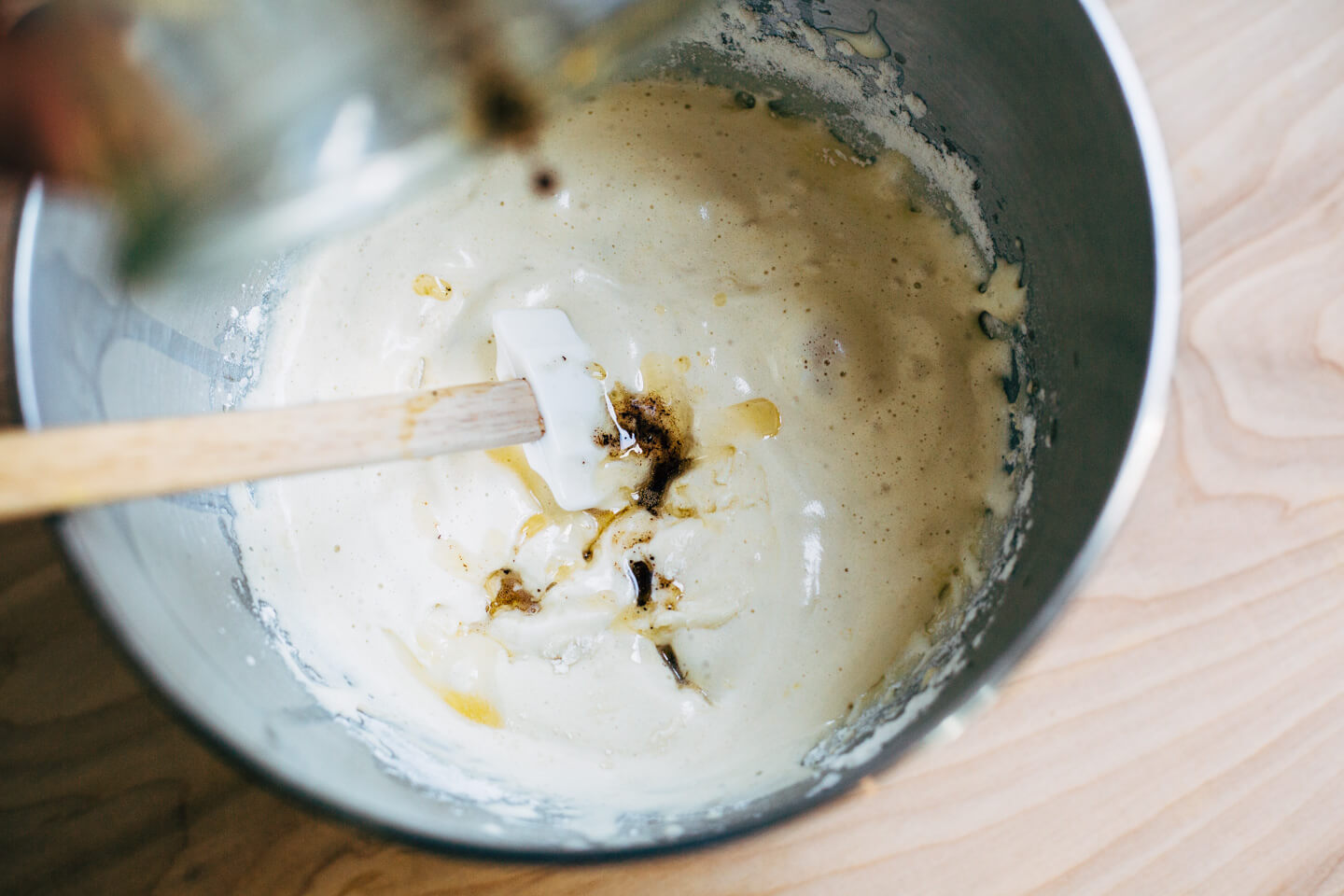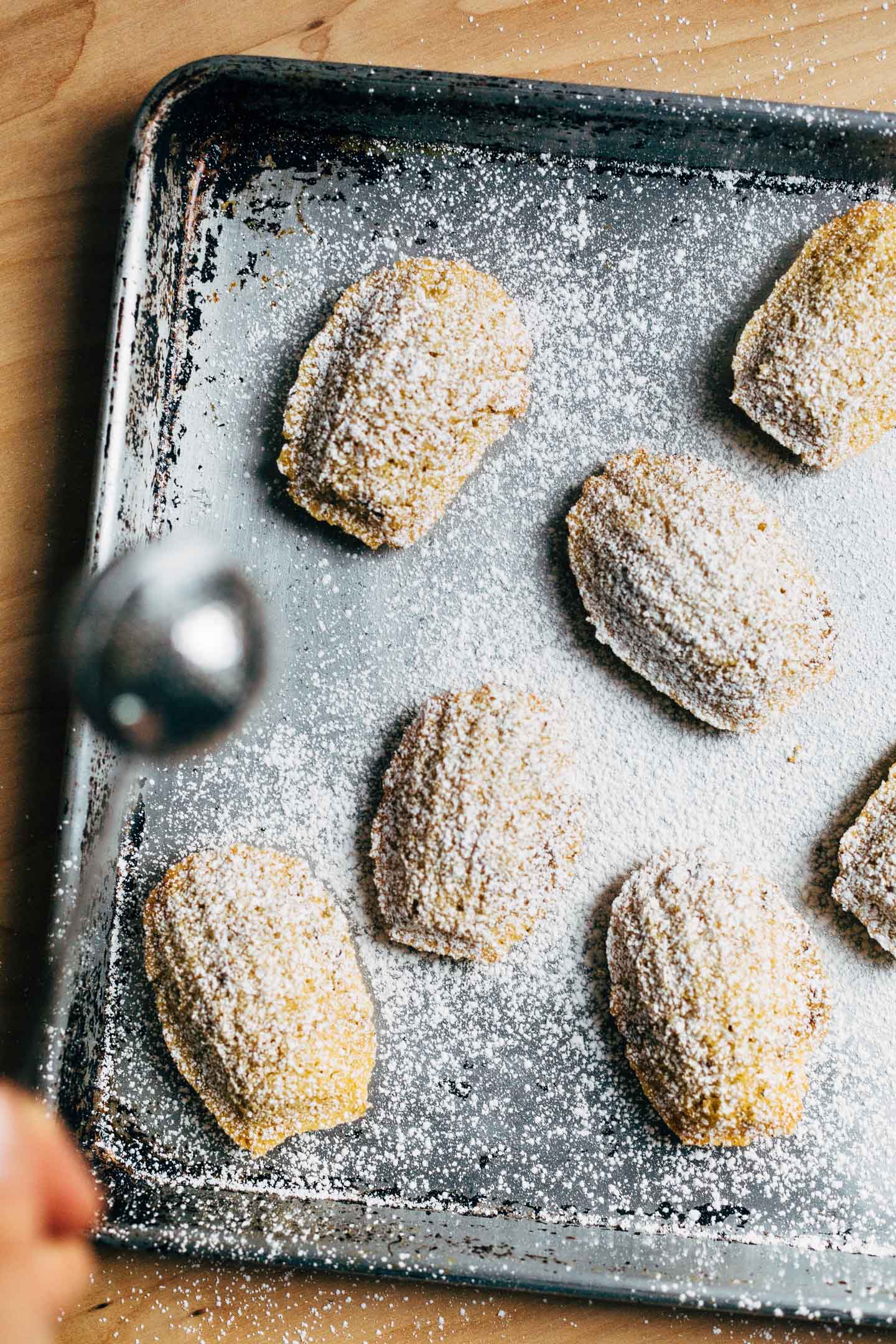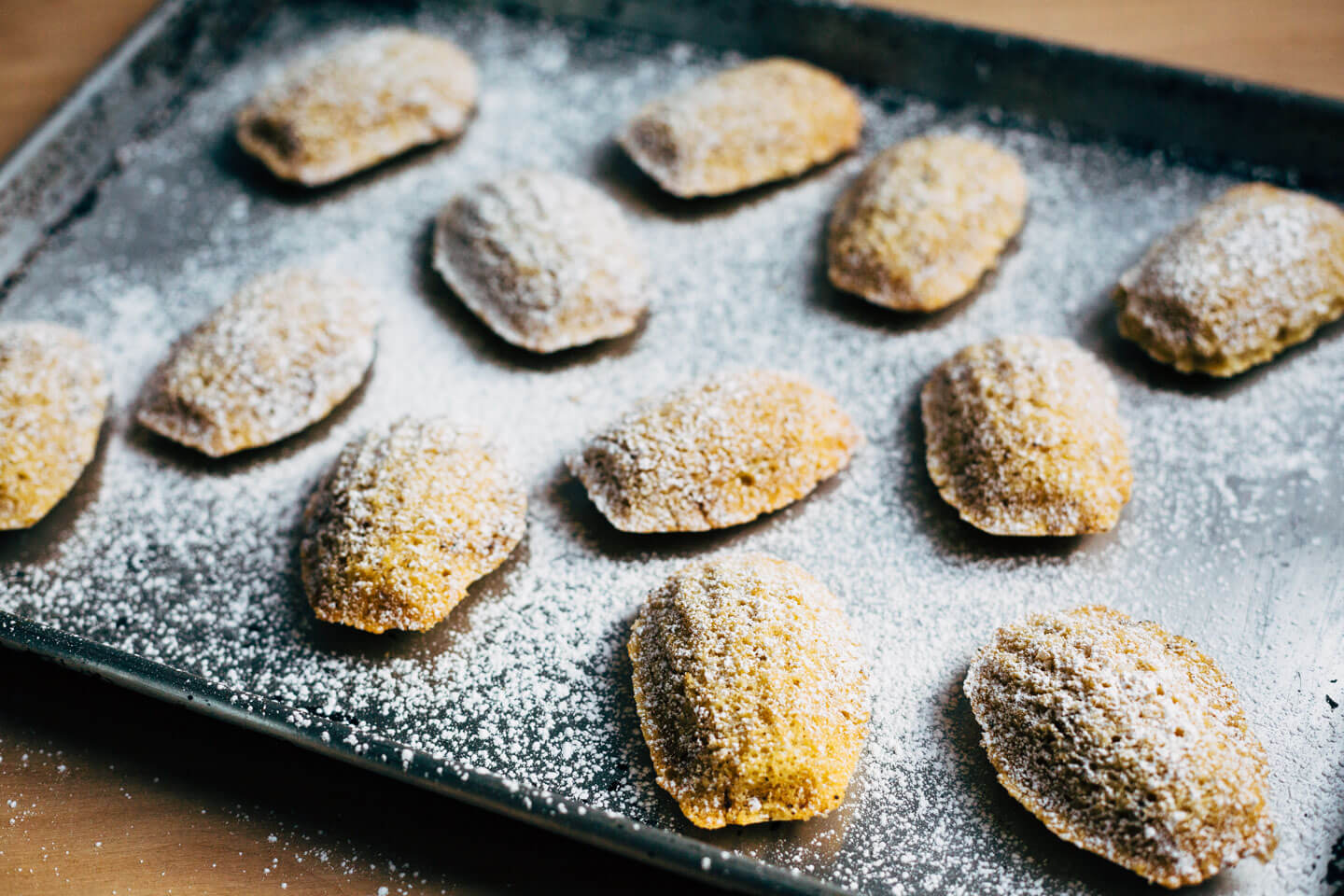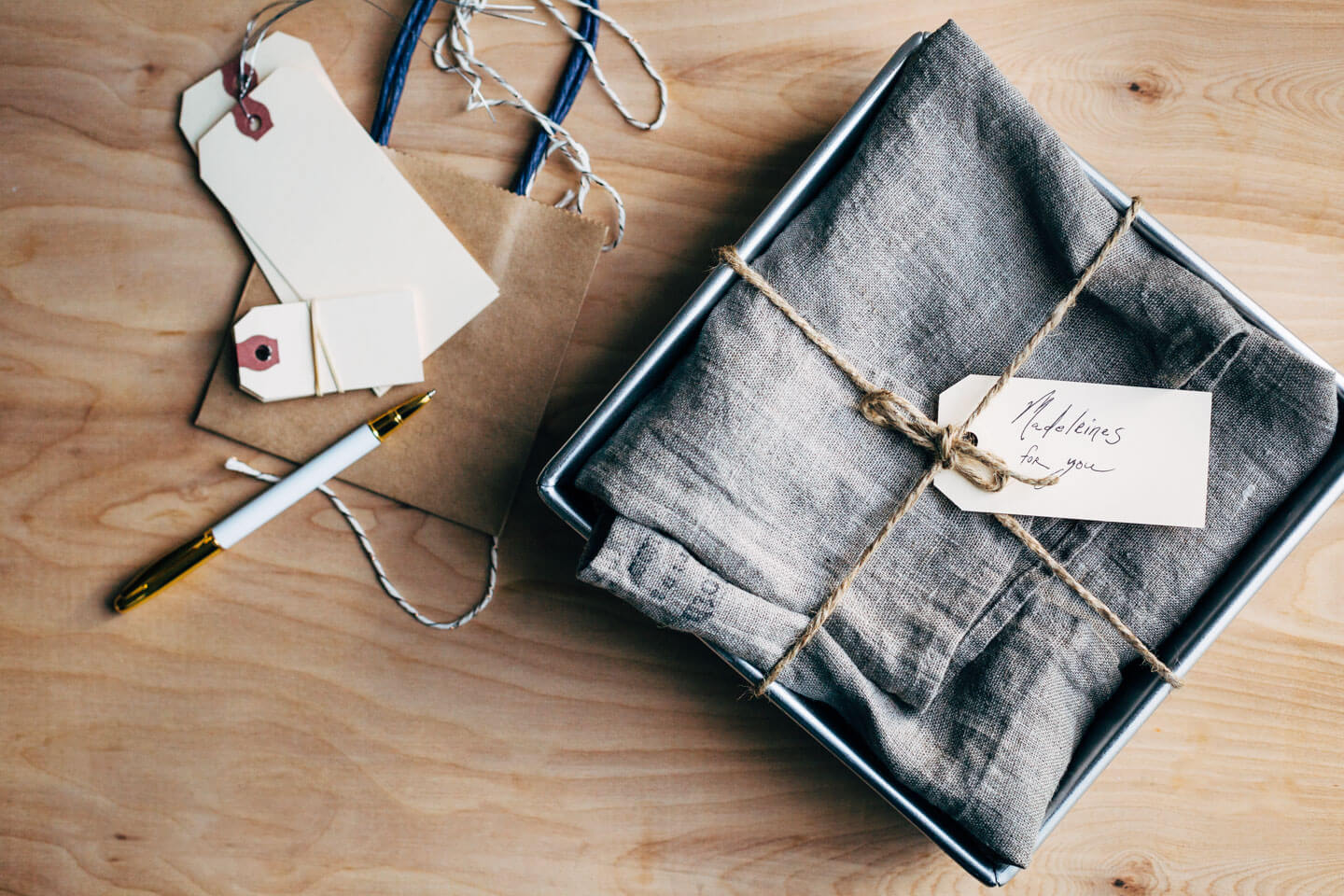 Wrap Up the Holidays Giveaway!
In the spirit of  a more thoughtful holiday season, I've partnered with Maggie to offer a gift wrap giveaway to help you Wrap Up the Holidays. The giveaway includes all you'll need to spread the love with assorted boxes, papers, gift tags, collage materials, food bags, stickers, and twine. To enter, leave a comment below sharing your favorite part of giving gifts. Giveaway open to US residents. A winner will be selected at random at 12pm EDT on October 26, 2016.  Giveaway now closed – thanks for entering!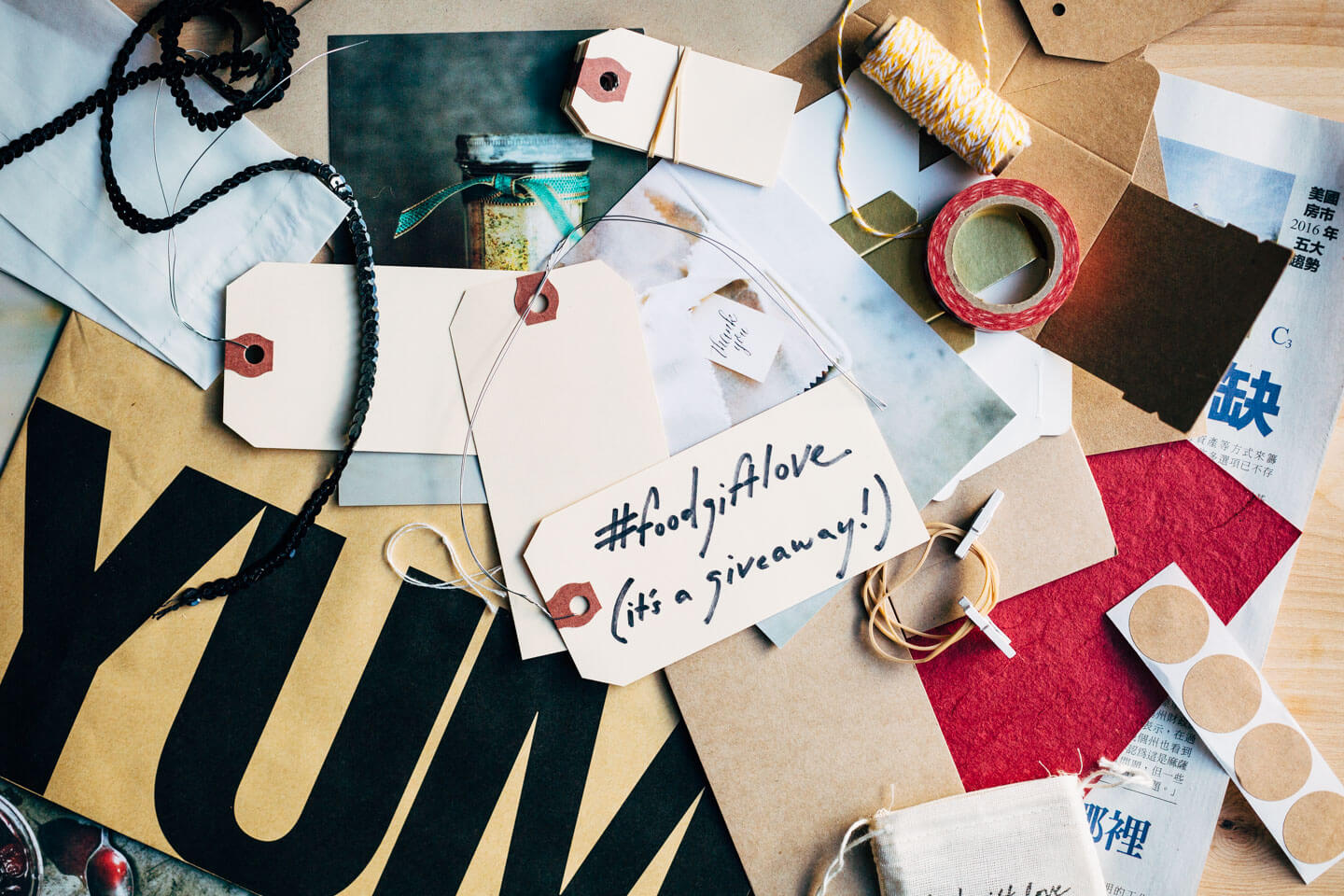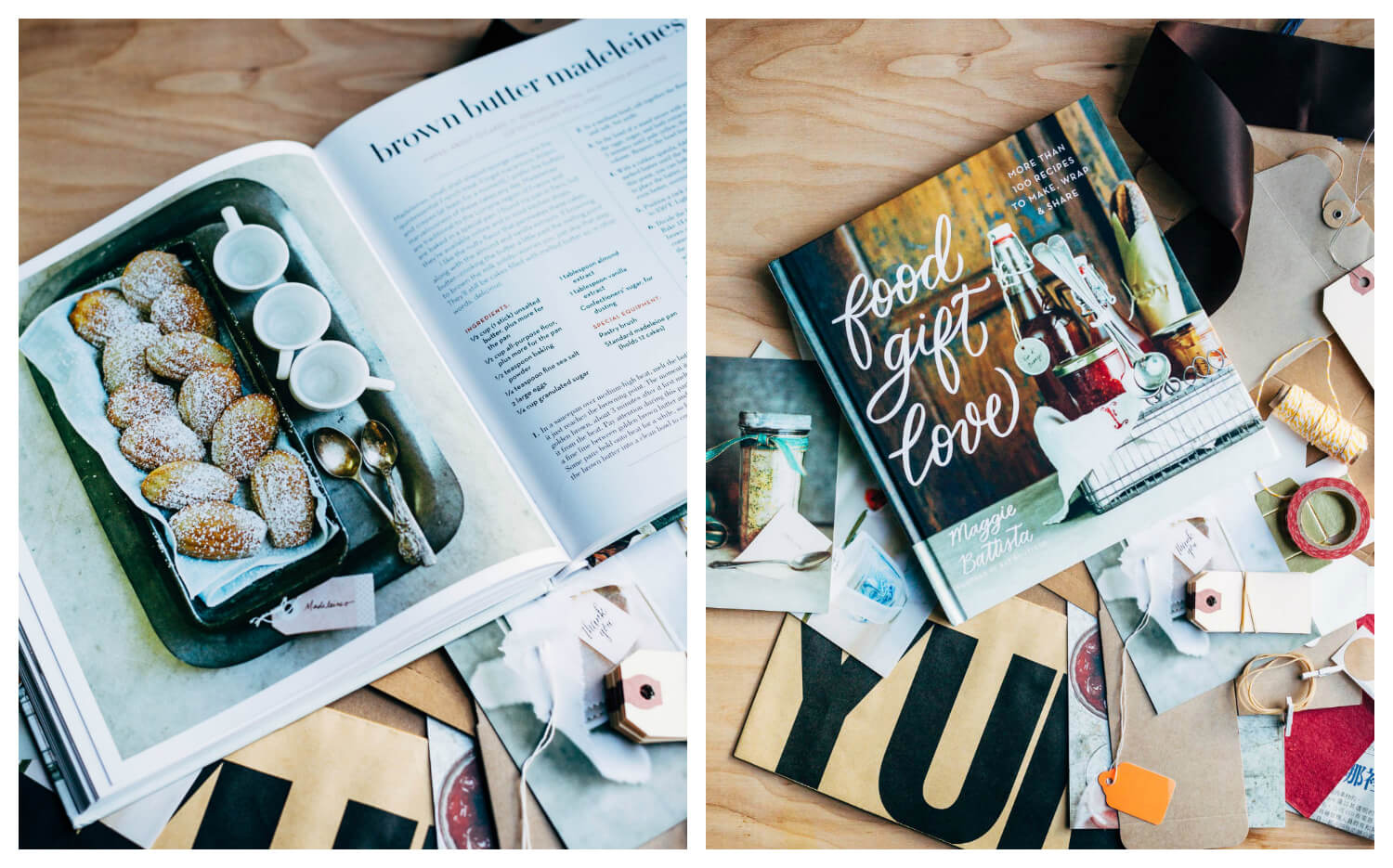 While some gifts are keepers, others should be consumed on the spot and preferably shared with the gift bearer. These brown butter madeleines are definitely the latter. Hear me when I say the following: they are insanely delicious. The brown butter shines through beautifully and they achieve some kind of indescribable buttery goodness that's bright and rich and faintly lemony. It's crazy good. I love these madeleines with all my heart. Please, go make them immediately (or just after you enter the giveaway).
To make madeleines, you'll need a standard madeleine pan. Because brown butter is a key flavor component, you'll want to take extra care making yours. I let mine get a shade darker than I'm usually comfortable with (a very deep shade of brown) and just loved the results.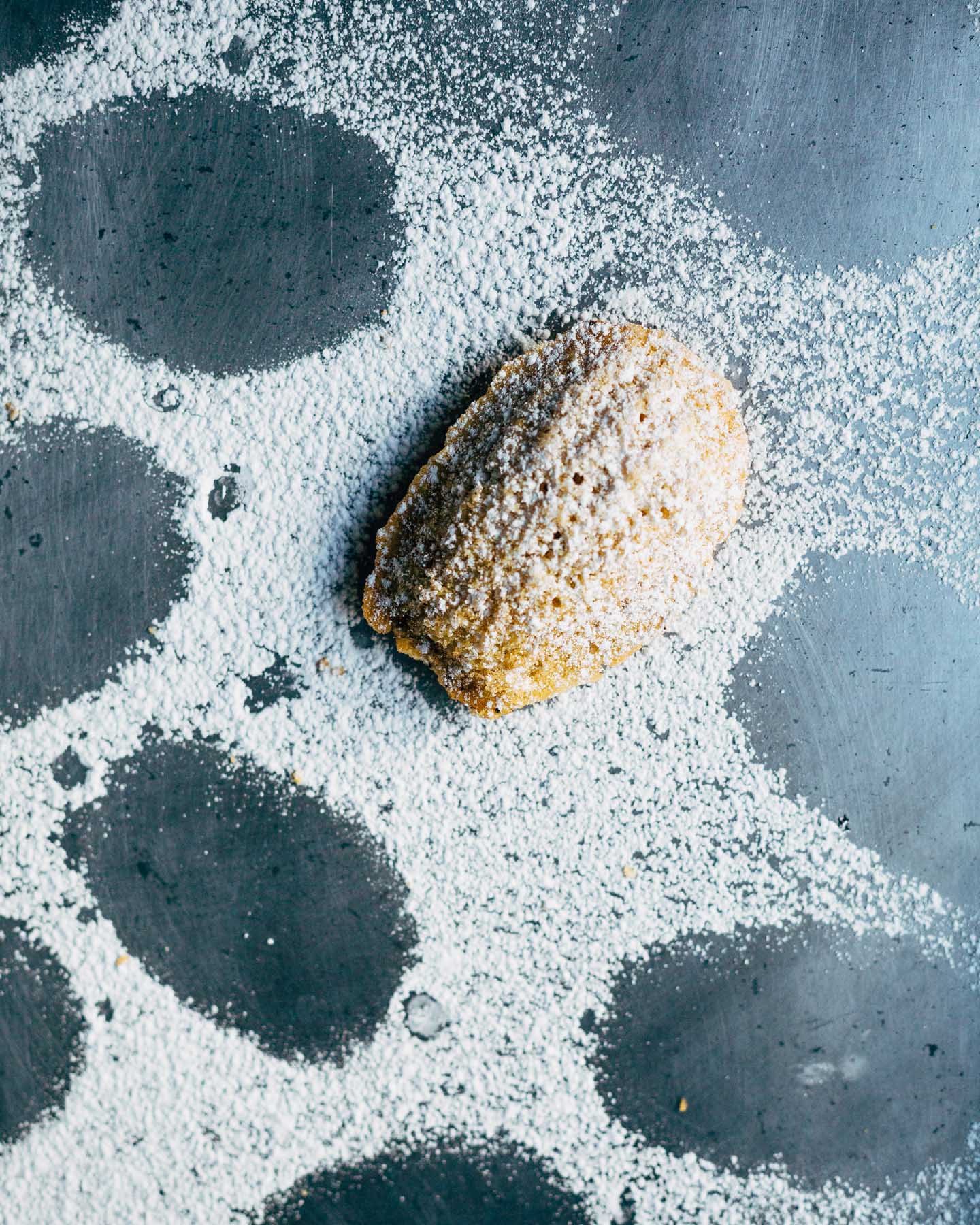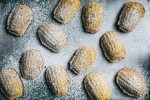 Brown Butter Madeleines
Achingly delicious brown butter madeleines from Maggie Battista's
Food Gift Love
. For best results, chill batter 1 - 2 hours or as long as overnight before baking.
Ingredients
8

tablespoons

unsalted butter

(1 stick), plus more for the pan

1/2

cup

all-purpose flour,

plus more for the pan

1/2

teaspoon

baking powder

1/4

teaspoon

fine sea salt

2

large eggs

1/4

cup

granulated sugar

1

tablespoon

almond extract

1

tablespoon

vanilla extract

confectioner's sugar,

for dusting
Instructions
In a saucepan over medium-high heat, melt butter until it just reaches the browning point. The moment it turns golden brown, about 3 minutes after first melting, remove from heat. Pay attention as there's a fine line between golden brown butter and burnt butter. Some pans hold onto heat for a while, so feel free to pour brown butter into a clean bowl to cool.

In a medium bowl, sift together flour, baking powder, and salt. Set aside.

In the bowl of a stand mixer fitted with the whisk attachment, add eggs, sugar, and both extracts. Beat about 5 minutes until pale yellow, thick, and about double in volume. Remove bowl from mixer.

With a pastry spatula, fold in dry ingredients and melted butter until flour streaks have disappeared. At this point, you can bake them immediately, but I prefer to place batter, covered, in the fridge 1 - 2 hours or, even better, overnight to get more lightness in the batter.

Position a rack in the center of the oven and preheat to 350 degrees F. Lightly butter a 12 cake madeleine pan and dust with flour.

Divide batter evenly among the indents in the pan. Bake 14 - 16 minutes or until cakes are golden brown on the edges and a toothpick inserted in the center comes out with just a few crumbs attached. Pop cakes out of pan onto a cooling rack. Serve warm sprinkled with confectioner's sugar. Wrap and gift once cakes have cooled.

These little cakes keep in an airtight container at room temperature up to 3 days but are best enjoyed immediately, with some tea and a neighbor.