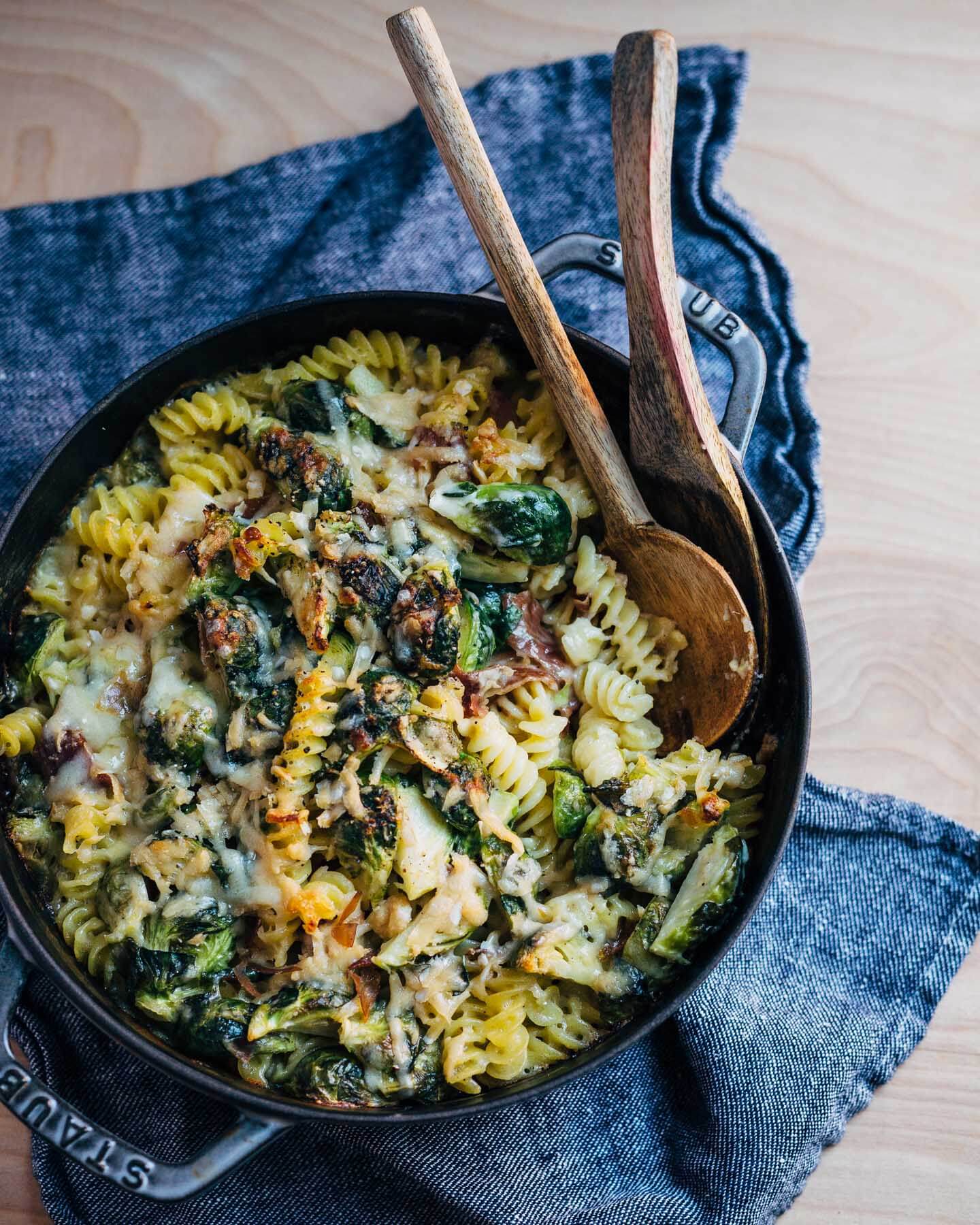 Created with De Cecco
A sating mac and cheese recipe with al dente fusilli, crispy speck, and tender Brussels sprouts.
The past few weeks have turned my kitchen upside down. Just as colder weather forces you to dig out hats and sweaters, cold weather cooking demands its own set of pots and baking dishes. So I've been burrowing into cabinets, pulling out casserole dishes, sheet pans, and stockpots.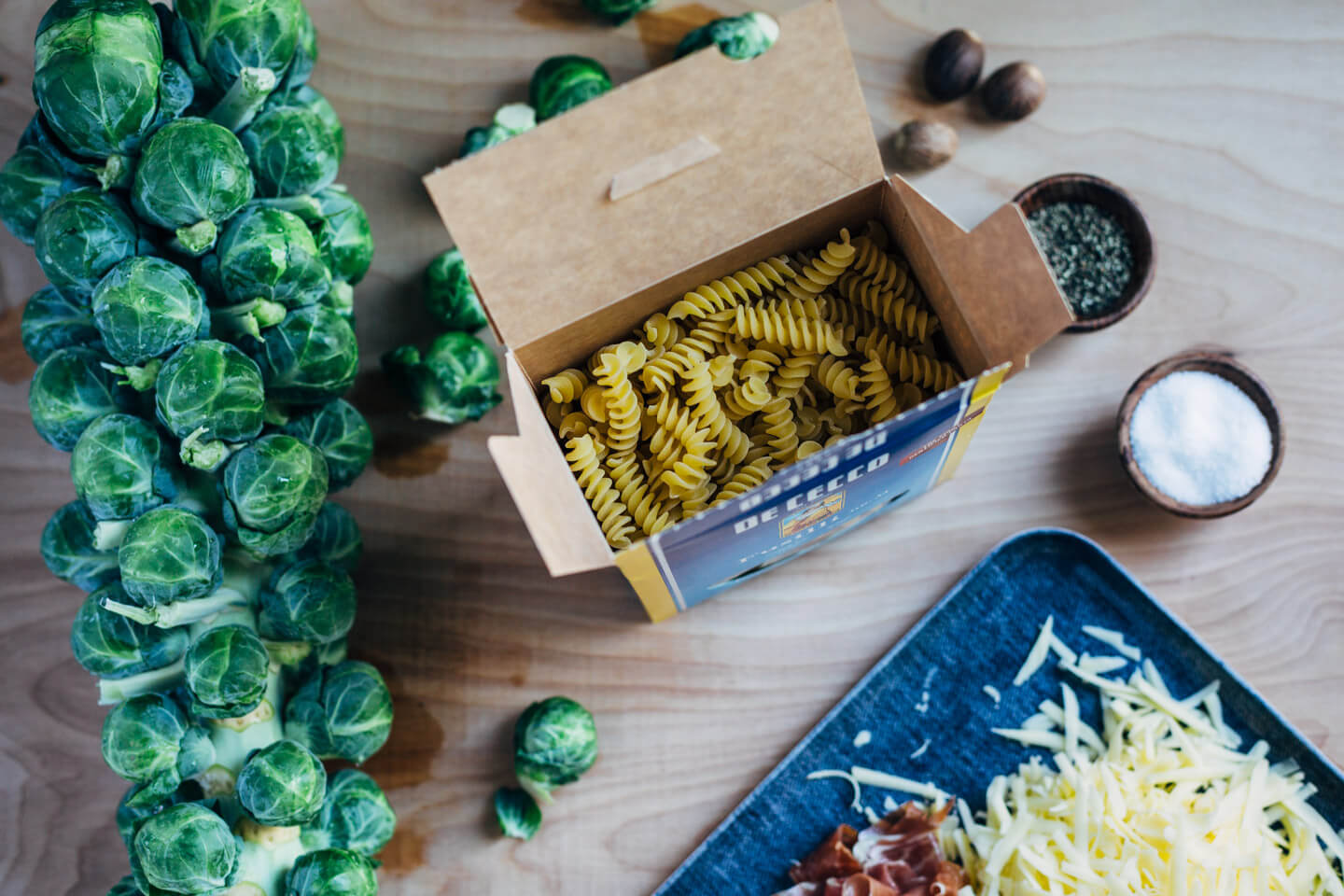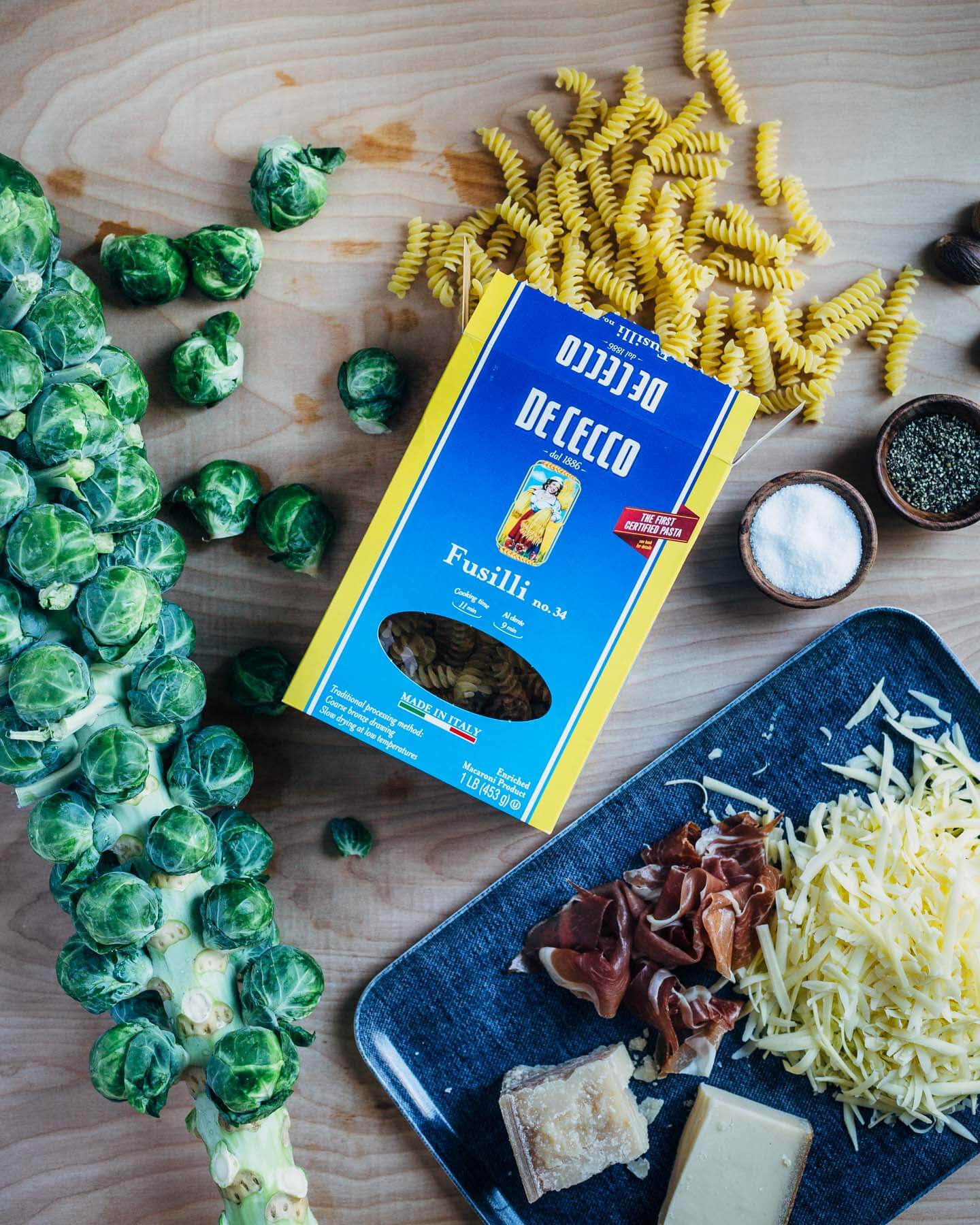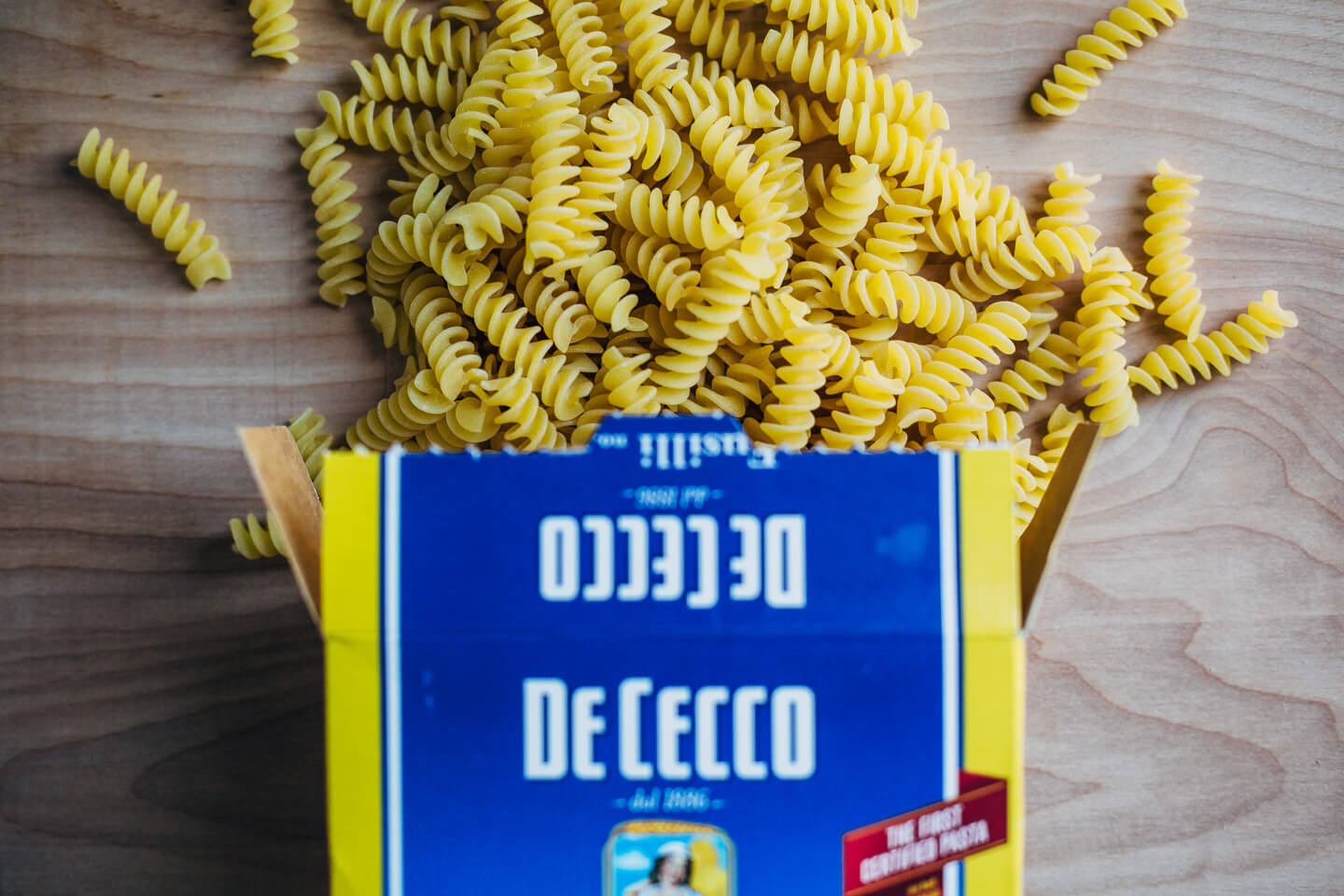 I'm still adjusting to my fall kitchen. As I pieced this Brussels sprout and speck mac and cheese together, I found myself thinking through layers and textures in way I don't with summer recipes. This mac feels built as much as cooked, with bits of crispy speck, tender Brussels sprouts, and a mix of nutty cheeses coming through in each bite.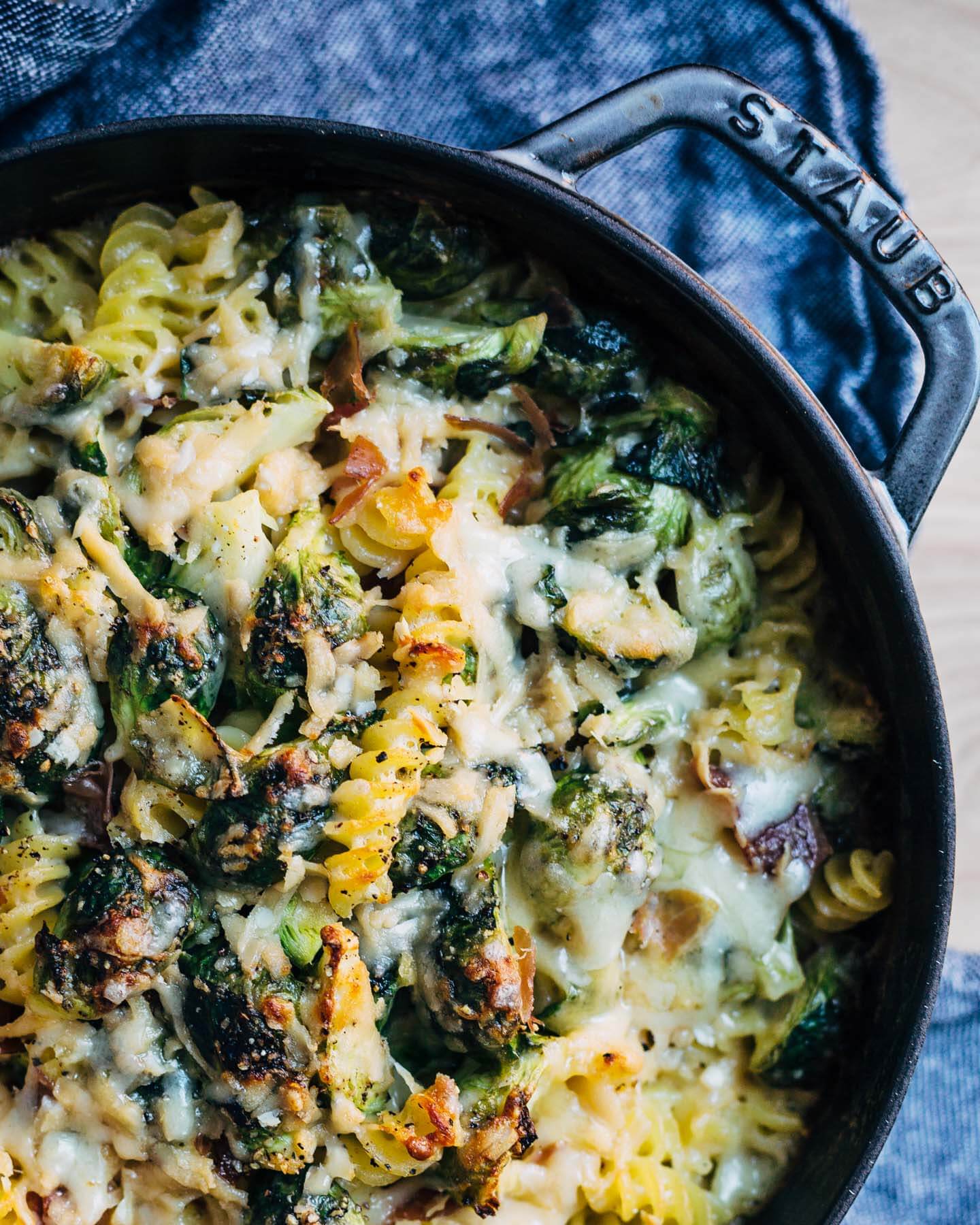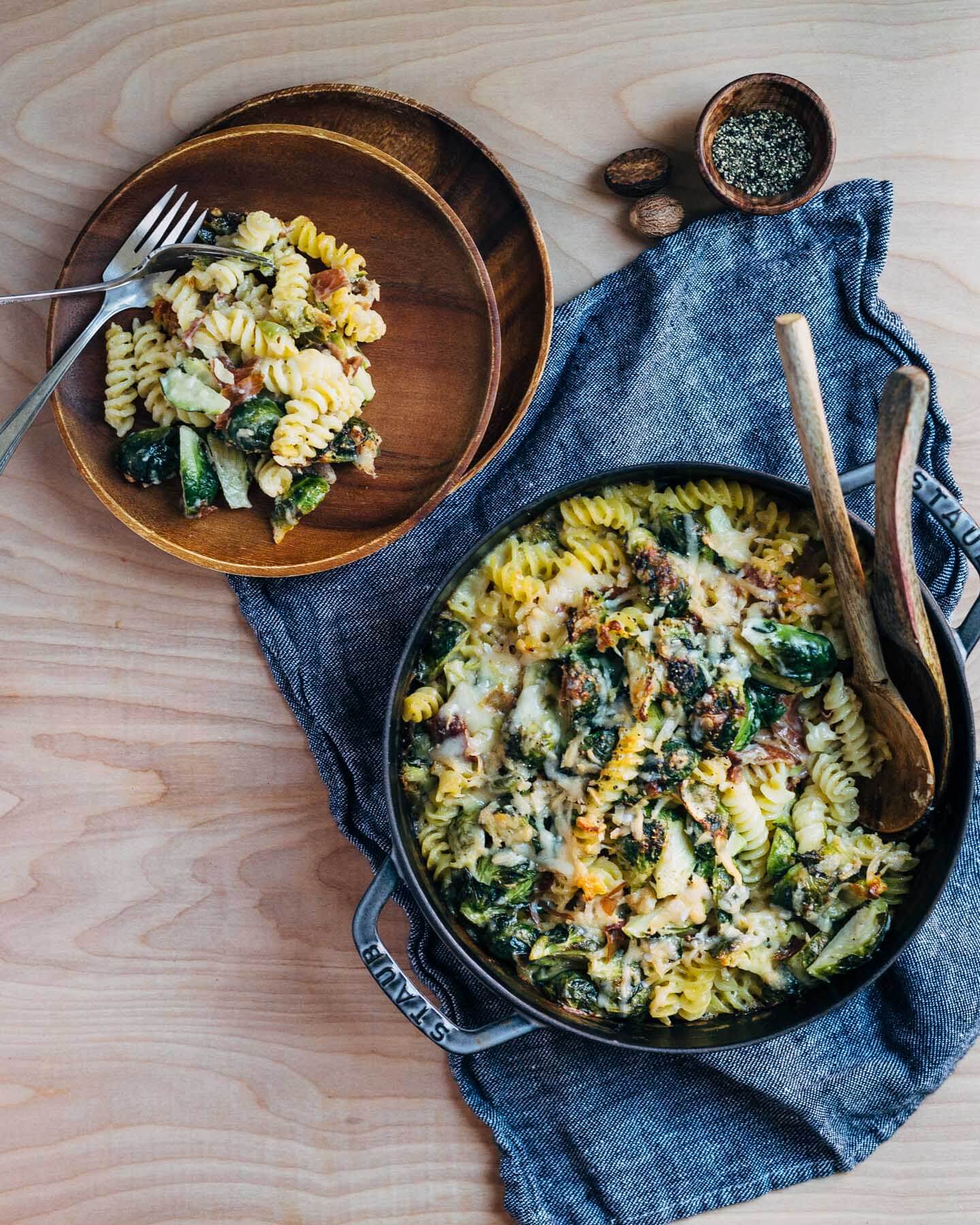 To unite the wonderfully rich flavors, I used De Cecco Fusilli boiled just until the pasta began to yield, and then smothered in the rich cheese sauce and baked to al dente. I cook with De Cecco because I love the distinctive texture and flavor that comes from its over 130 year old family recipe. Made with coarse durum semolina, De Cecco pasta retains its texture beautifully, even when baked in a casserole.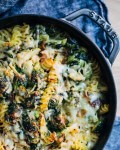 Brussels Sprout and Speck Mac and Cheese
A sating mac and cheese recipe with al dente fusilli, crispy speck, and tender Brussels sprouts.
Ingredients
2

ounces

speck

chopped

2

tablespoons

unsalted butter

2

tablespoons

all-purpose flour

1/2

teaspoon

freshly ground black pepper

1/2

teaspoon

freshly grated nutmeg

2

cups

milk

4

ounces

sharp cheddar,

shredded (about 1 1/2 cups)

4

ounces

Gruyere,

shredded (about 1 1/2 cups)

1/4

cup

shredded Parmesan

sea salt

1

pound

Brussels sprouts,

trimmed and quartered

12

ounces

De Cecco Fusilli
Instructions
Preheat oven to 400 degrees F.

Set a large pot of water over high heat and bring to a boil.

Set an ovenproof deep-sided skillet over medium heat. Toss in the speck and toast just until fragrant, 1 - 2 minutes. Remove speck to a plate. In the same skillet still over medium heat, melt the butter and then stir in flour. Stirring, cook until mixture edges golden, about 2 minutes. Gradually stir in milk, giving mixture time to thicken between additions. Add pepper and nutmeg. Stirring often, cook roux until very thick, 7 - 10 minutes, edging heat lower as mixture starts to steam. Remove from heat and fold in cheddar and Gruyere, stir until cheese has melted.

Meanwhile, salt boiling water generously and cook pasta 5 minutes, add Brussels sprouts, and cook 2 minutes more. Strain pasta and Brussels sprouts, and fold into cheese sauce along with reserved toasted speck. Sprinkle top with Parmesan.

Bake 25 - 30 minutes or until top is golden and the filling is bubbling. Cool briefly then serve.
This post is brought to you in partnership with De Cecco. Thank you for supporting brands that matter to me. All opinions in this post are, as always, my own.
SaveSave