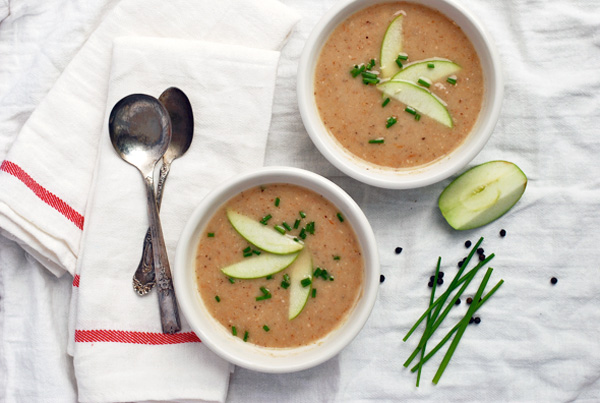 The main way a windy New York day differs from days in other places I've lived is in the amount of debris blowing down the street. In Virginia a windy day might have meant some blowing leaves and a few papers, but here, the walls of buildings channel the wind into something powerful enough to really pull up all sorts of things from who knows where and I've seen large plastic sheets, advertising circulars, trashcans and their contents all tumbling down the street. I once saw a pair of couch cushions blow by our building like tumbleweeds. It can be a little frightening if you're out in it, especially if you're walking by a construction site (which is every other lot in our neighborhood), but looking out the window, it's easy to imagine everything old is being blown away and you're getting a fresh start.
What I'm saying is that a windy day is a nice time to sit in your apartment and imagine your worries all carried away. Luckily, I've had plenty of opportunity to do just that lately as February's been especially windy. But whether windy days leave you feeling cleansed or just cold, they're always just right for sitting down to a warm bowl of soup. And this cauliflower soup is the right one for the job with its smokiness from the bacon and sauteed cauliflower, and its buttery roasted garlic undertones. Hearty and flavorful, it plays up some of the best late winter ingredients like early chives, garlic, and shallot.
Cauliflower Bacon Soup
serves 4 – 6
1 bulb garlic
1 tablespoon olive oil
1 large shallot, peeled and sliced
1 head cauliflower, cored and sliced
1 teaspoon sea salt
several twists of fresh ground black pepper
1/4 lb slab bacon, sliced
5 cups water
splash of white wine vinegar
chives
granny smith apple slices for garnish (optional)
Preheat the oven to 400 degrees. Trim the bottom off the garlic bulb. Fold foil a sheet of foil so that you can fold it up around the garlic with no chance of leaks. Pour the olive oil in the center of the foil, add the garlic, placing the trimmed bottom in the oil, and fold up the edges carefully. (I usually also place the foil in an oven-proof dish to be sure.) Bake for 20 – 25 minutes, or until the garlic is soft and fragrant. Carefully open the packet and set the garlic aside to cool. When it's cool enough to handle, squeeze the garlic cloves out of the paper and into a small dish. Reserve any olive oil as well.
Meanwhile, heat a large skillet over medium-high heat. Add the slab bacon and saute until it has browned a bit on the edges, about 5 minutes. Remove the bacon, and pour off all but 2 tablespoons of the bacon fat. Add the shallot and saute briefly, and then remove (you can add it to the bacon). Add the cauliflower, and cook each side for 4 minutes, or until the edges are blackened slightly. Depending on the size of your skillet, you may need to divide the cauliflower and saute in batches.
While the cauliflower is cooking, dice the cooked bacon a bit to make things easier during the puree.
Place the cauliflower, bacon, shallot, and garlic in a large Dutch oven or a soup pot. Add the water, and bring to a boil. Place the lid slightly askew, and turn heat down to a simmer. Cook for 20 minutes. Puree in batches using a blender, or all at once with an immersion blender. If needed, gently reheat the soup, add the splash of vinegar and chives, stir, and ladle into bowls. Garnish with three thin apple slices, a few chives, and a twist of pepper.