A super flavorful vegan pizza recipe featuring roasted cauliflower and mushrooms, fresh herbs, and a sunflower seed-nutritional yeast topping.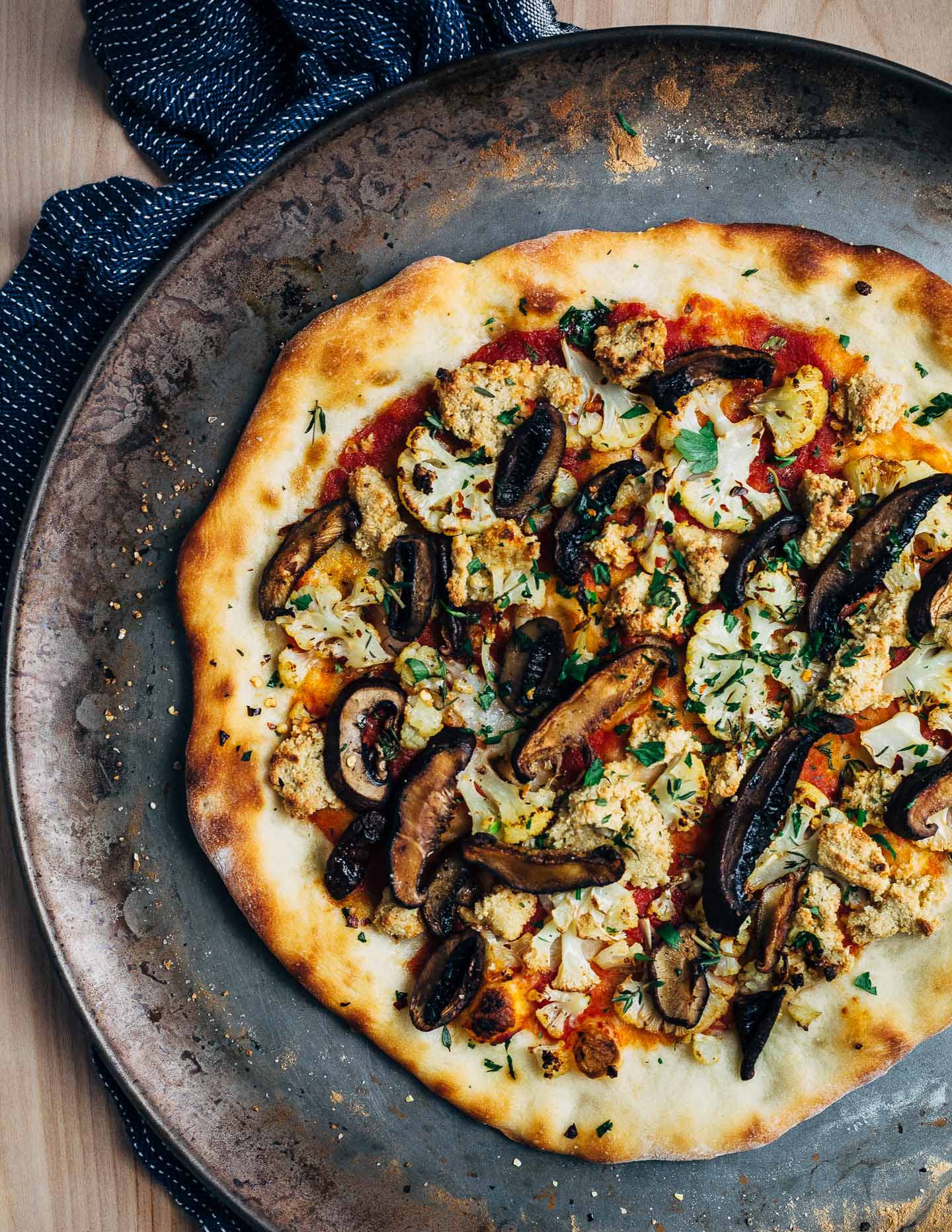 I'm thrilled to be creating recipes for the Reducetarian Foundation this year! Their mission is to help everyone eat more plant-based meals – a goal I support wholeheartedly.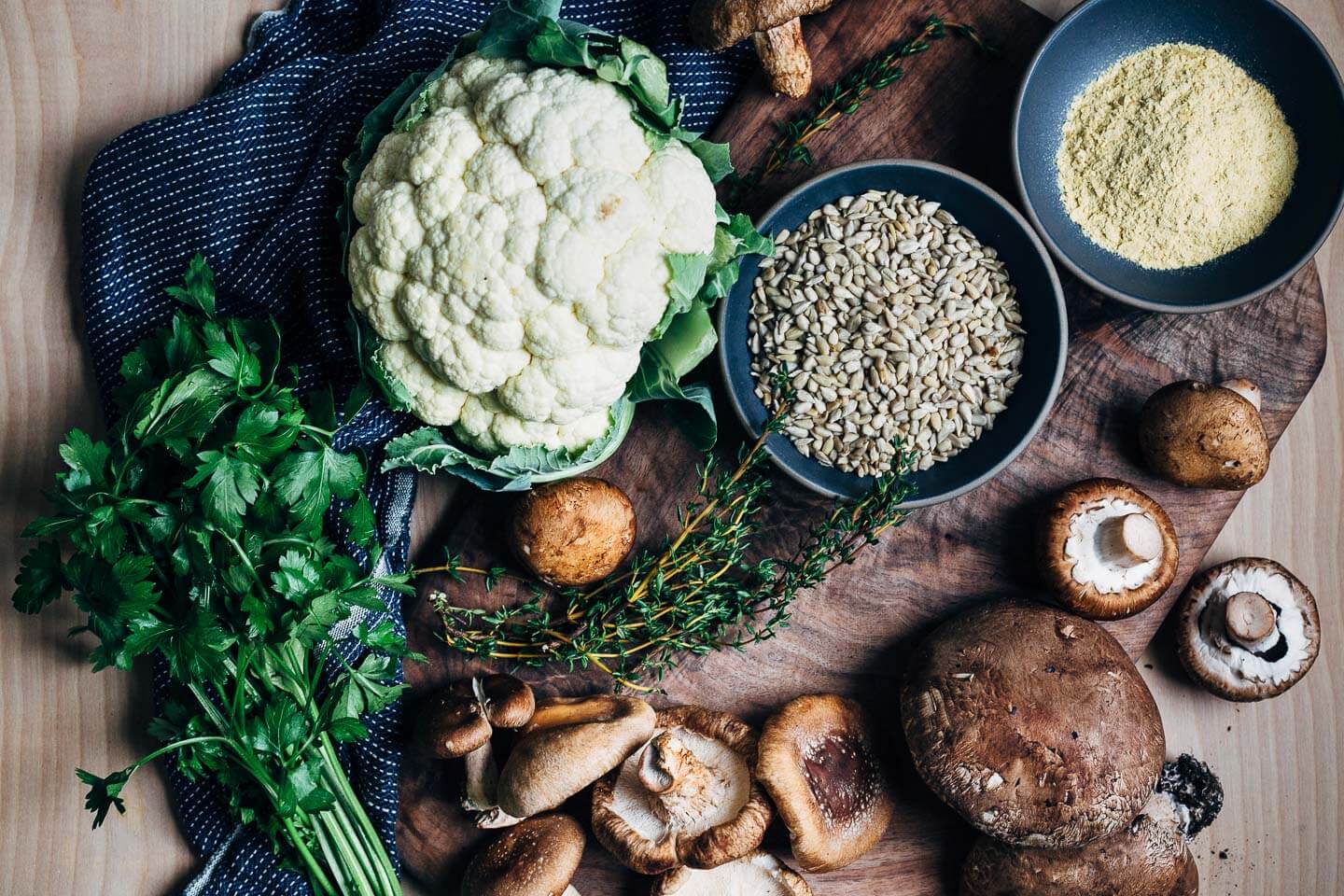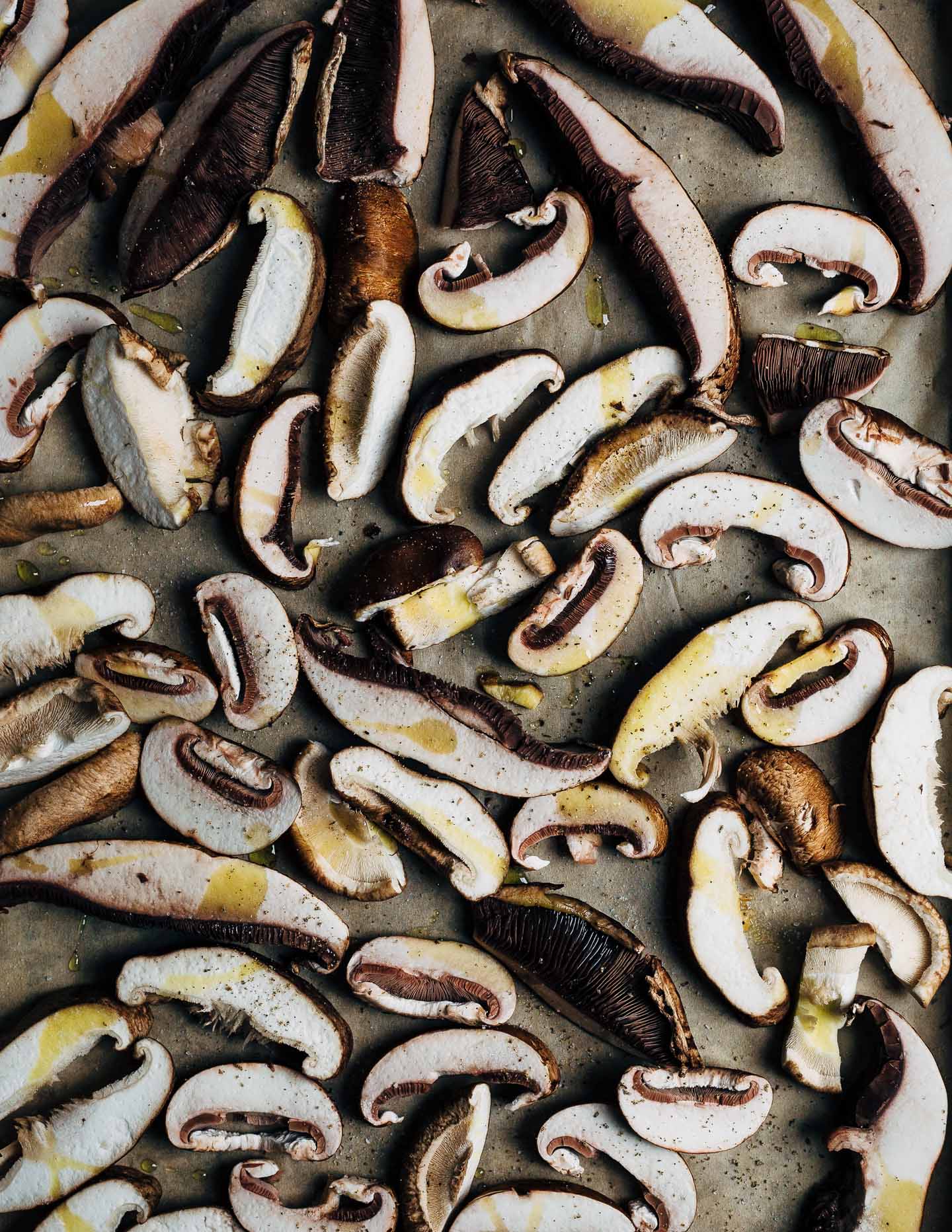 For many reasons, eating a completely plant-based diet doesn't work for everyone. But all of us are capable of reducing the amount of animal products in our daily lives, whether it's making simple swaps like oat instead of dairy milk, focusing on more plant-based meals each week, or committing to only eating meat for the evening meal or on weekends.
In my house, we do a mix of all of these. My oldest daughter is vegan before 5pm and pescatarian the rest of the time. My husband Brian and I plan mostly vegetarian dinners, with two or so non-vegetarian meals each week. Small changes add up and build on each other.
To prevent environmental catastrophe, we need to fundamentally change the ways we farm food, and especially animal products. If you're not ready to go entirely vegan, or if you have health or other reasons why a plant-based diet is not sustainable, consider becoming a reducetarian.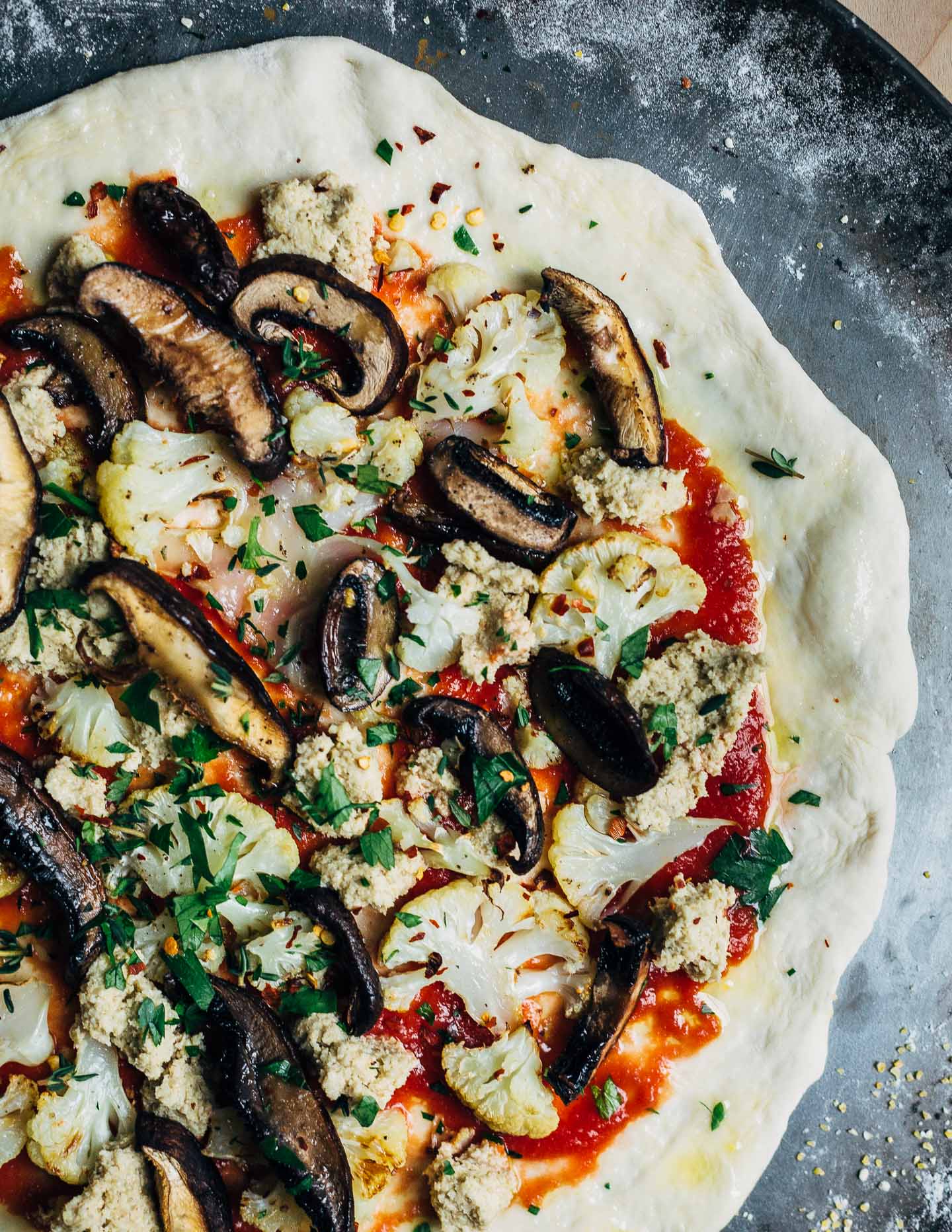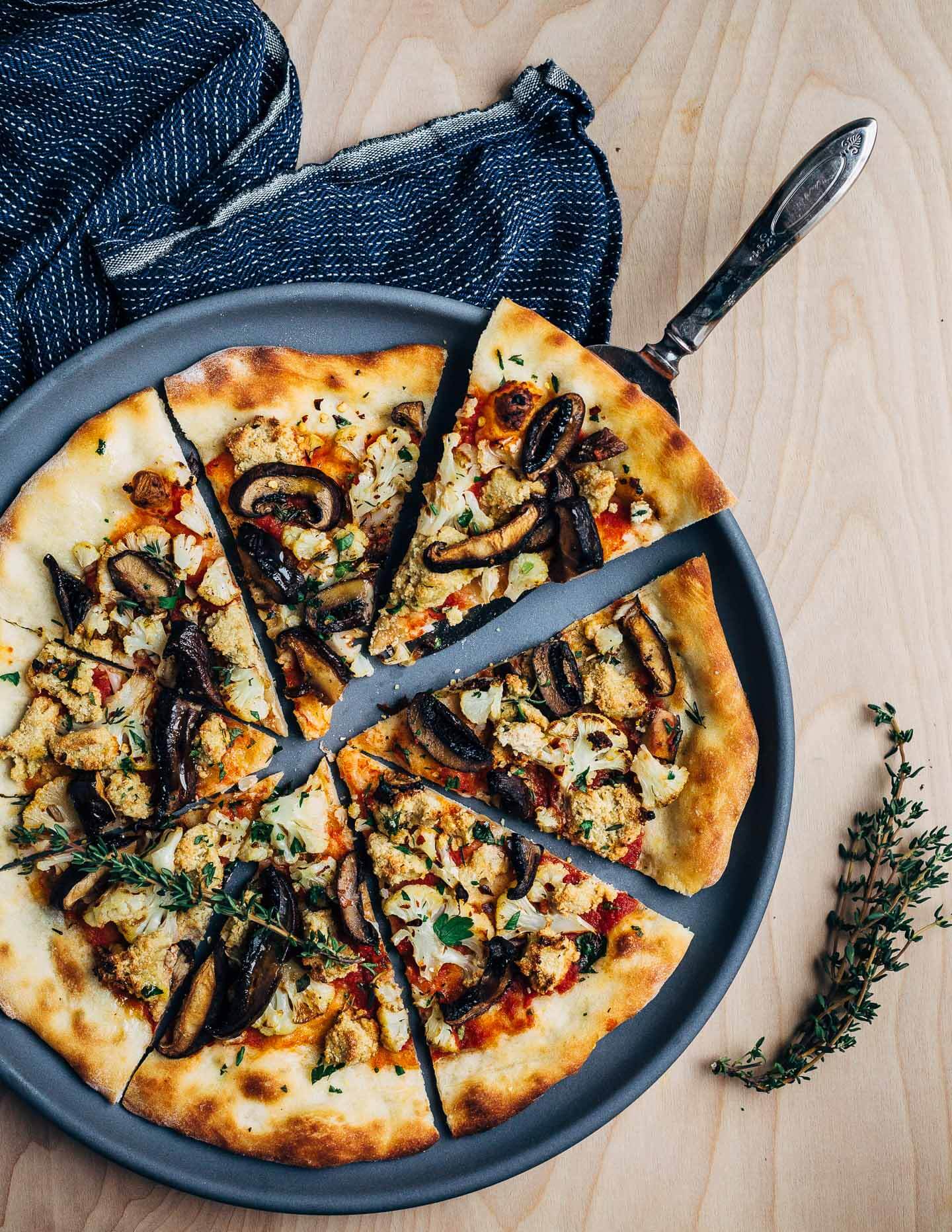 Over on the Reducetarian blog, I've got a recipe for vegan pizza. It's topped with garlicky roasted cauliflower and mushrooms, plus a flavorful sunflower seed and nutritional yeast topping. It's simple and delicious, and 100 percent vegan.