A creative charcuterie graze board that doubles as an eye-catching centerpiece for autumn gatherings. Featuring an assortment of meats, fresh fall fruit, and cheese crisps, this charcuterie graze board comes together in minutes. This post was created in partnership with Stacy's Cheese Petites™.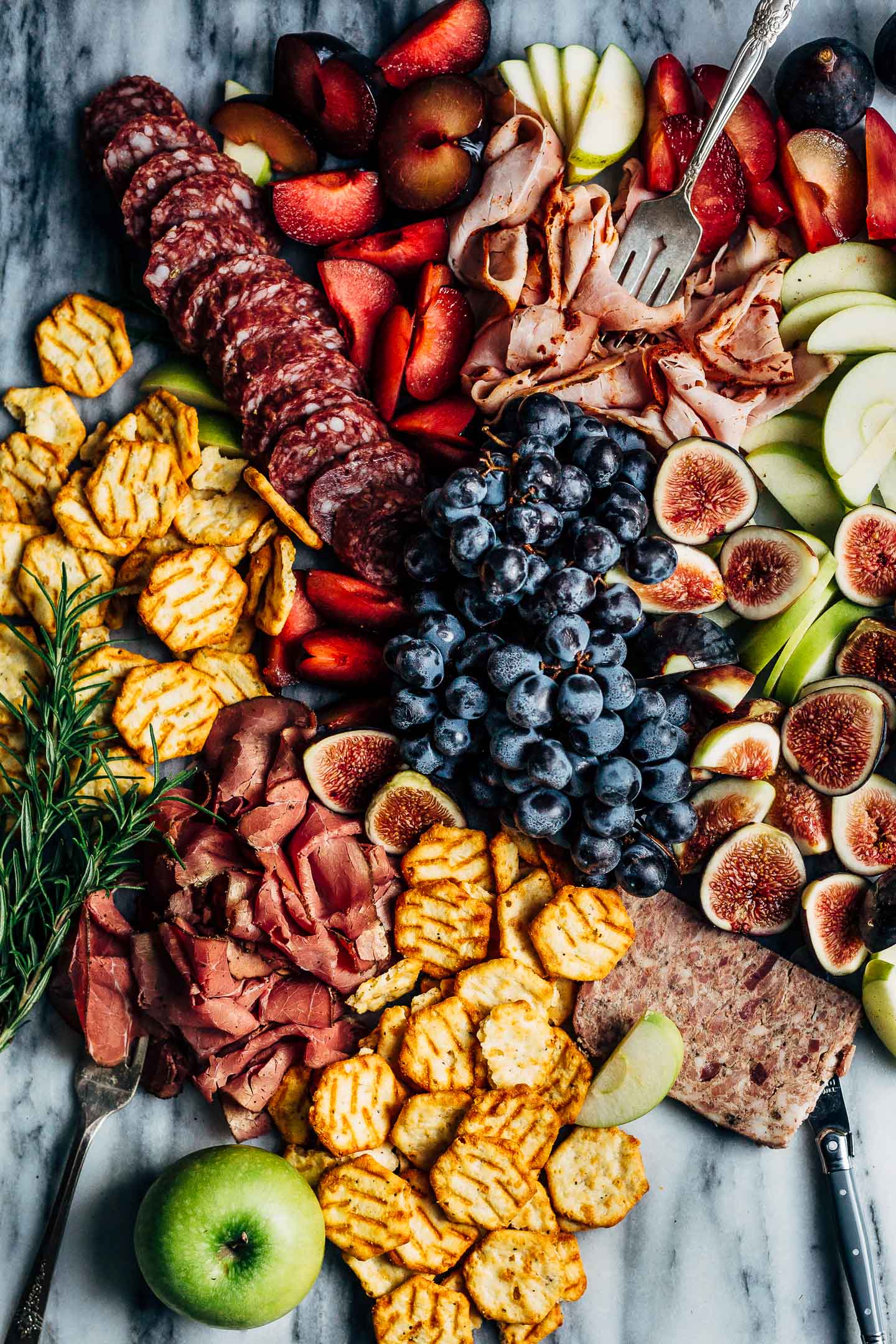 If the summer fruit season feels brief, the window for early fall fruit is even shorter. After being lulled into complacency by abundant peaches and tomatoes, it's time to jump back into action and stalk my favorite farmers market fruit stand for all the apples, figs, plums, and grapes I can carry. I tend to go overboard in my pursuit of seasonal bounty, but too much fruit turns out to be an excellent excuse to invite friends over.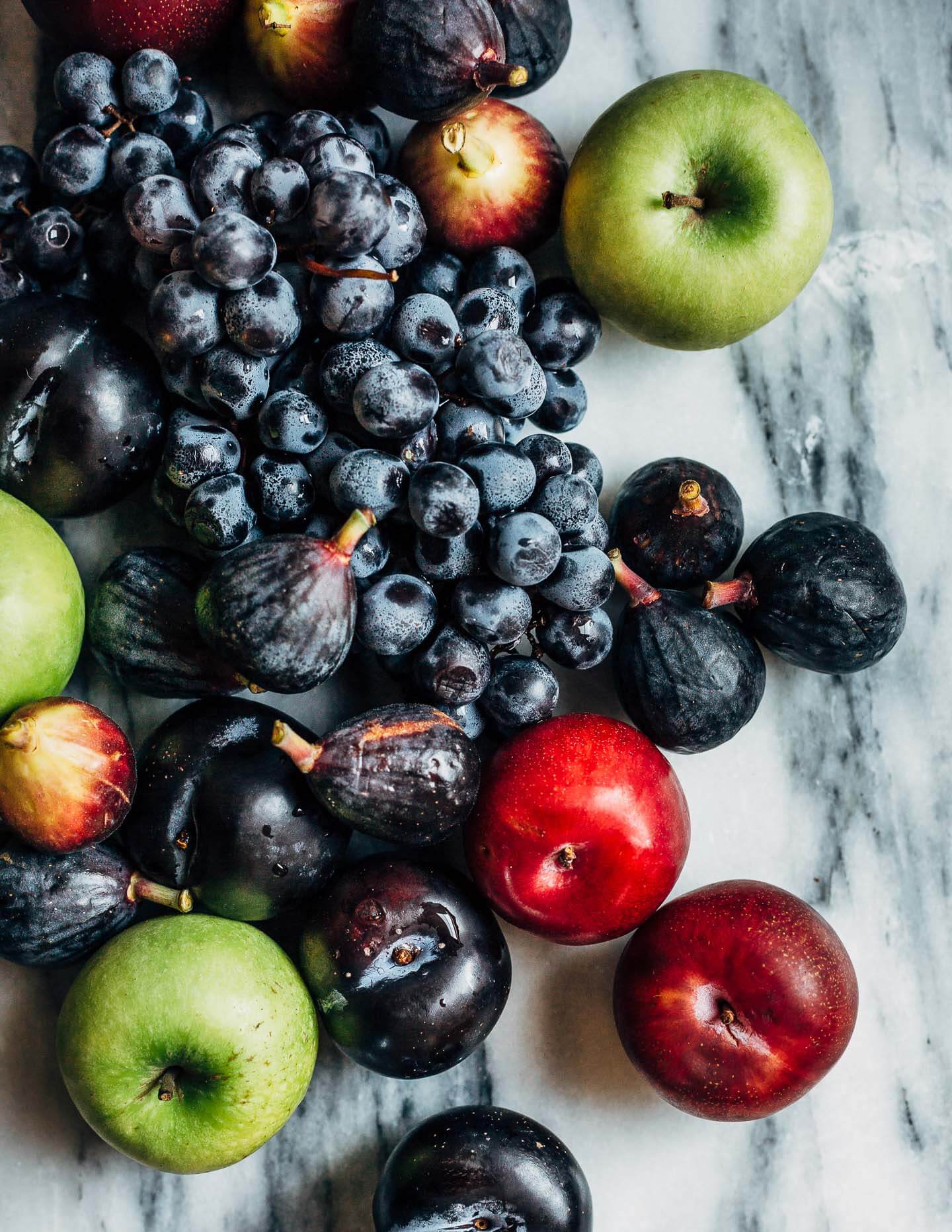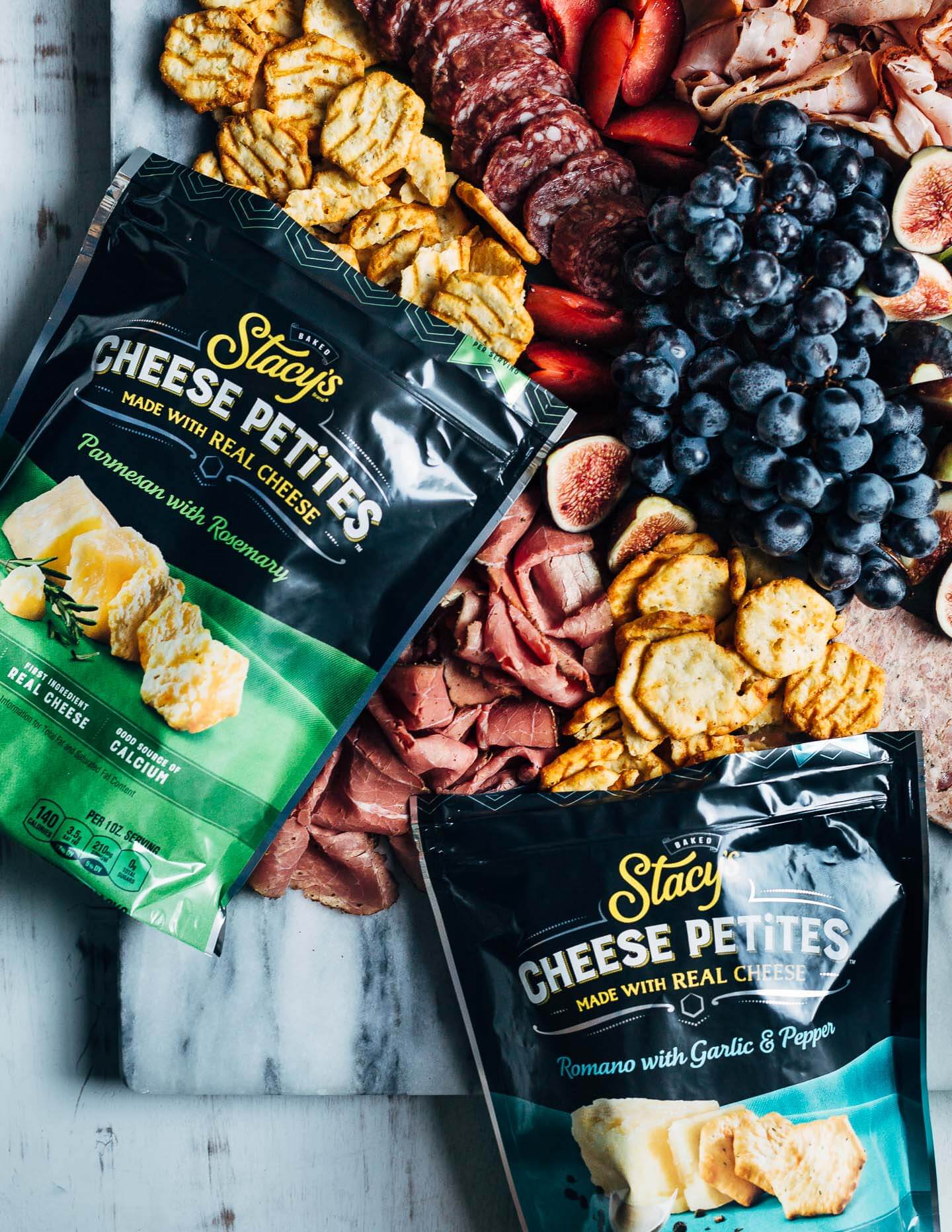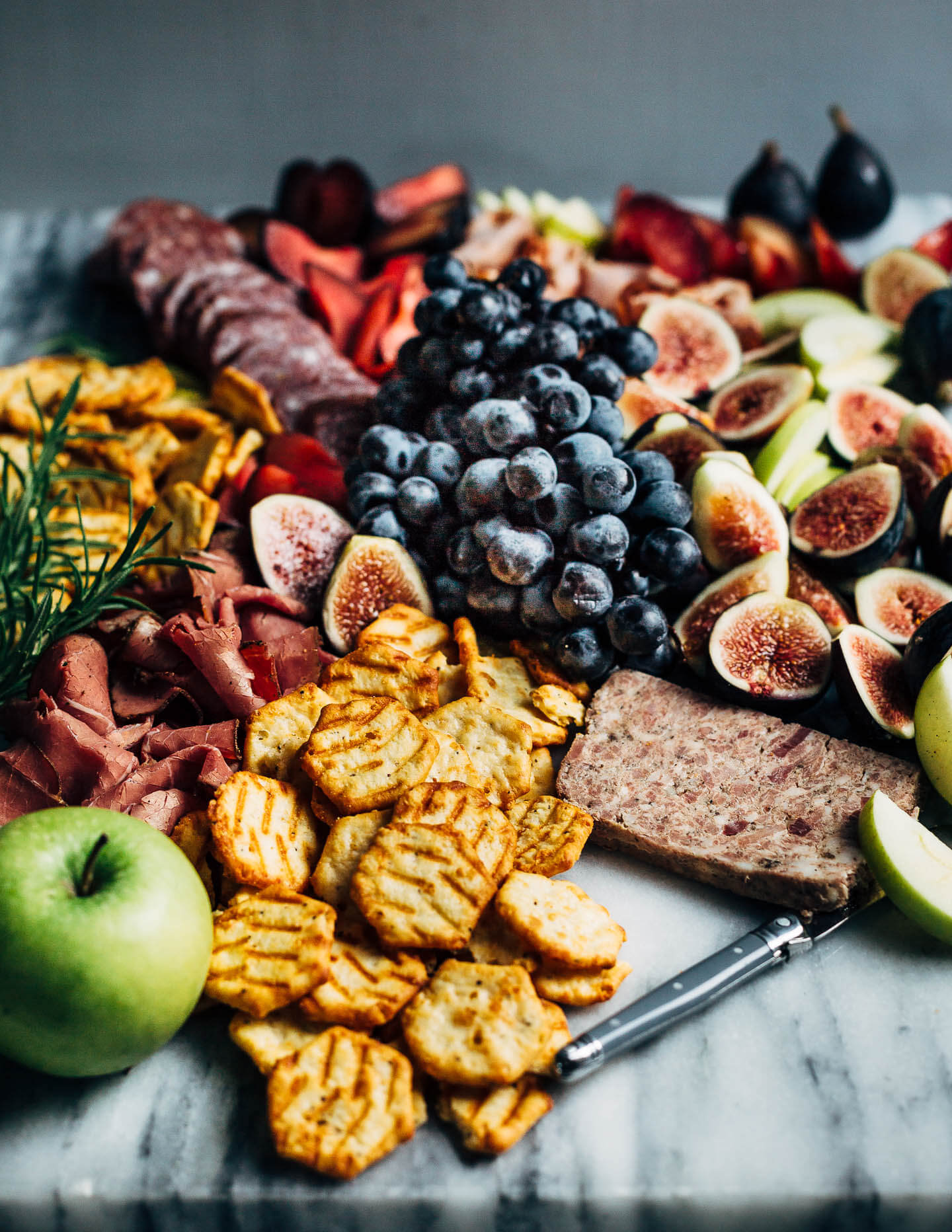 Because it's so fleeting, and so good, fall fruit should be enjoyed simply, without a lot of fuss. Here, apples, plums, Thomcord grapes, and figs were the inspiration for an effortless charcuterie board. I selected a range of meats from my local butcher – tasso ham and pastrami tinged with spice and smoke, and country pate and summer sausage for straight-up umami.
Complementing it all were Stacy's Cheese Petites™. Made with real cheese, they're buttery and flaky. I've made my own cheese crackers before, but honestly, Stacy's® does it better than I ever could. Stacy's Cheese Petites™ come in two flavors – Parmesan with Rosemary and Romano with Garlic and Pepper. The Parmesan crisps are nutty and rich, with just a hint of fragrant rosemary, while the Romano crisps are wonderfully savory with notes of garlic and black pepper. Both crisps were the perfect counterpoint to the sweet fall fruits and the rich array of charcuterie.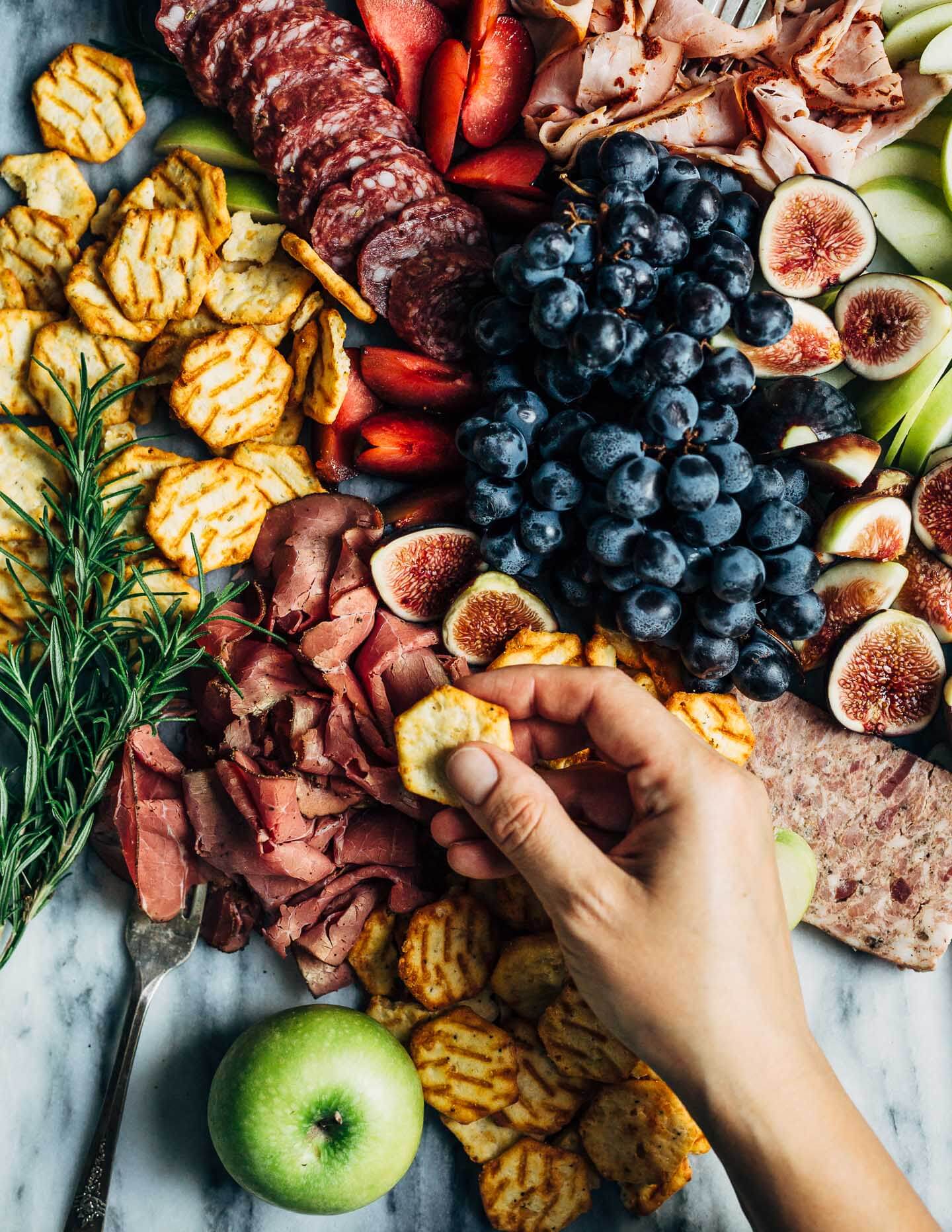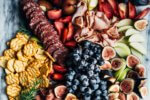 Charcuterie Graze Board with Fall Fruit
The only rule I have for composing a charcuterie graze board is that it be filled with easy to eat things that I love. I try to include a variety of flavors, especially where the meat is concerned. I make sure to cut the fruit into bite-sized pieces and the grapes into tiny sections so grazers can grab a little bunch without leaving a picked over bunch behind. If it's going to be made well ahead or sitting a while, consider squeezing lemon over the apples and figs to prevent browning.
Ingredients
1/4

pound

tasso or cured ham

1/4

pound

pastrami

1/4

pound

country pate

1/2

pound

summer sausage,

cut into rounds

4

small apples,

cored and sliced

4

plums,

pitted and halved or quartered

1

bunch Thomcord or other seedless grape,

cut into tiny bunches

10

figs,

stemmed and halved

1

bag Stacy's Cheese Petites™,

Parmesan with Rosemary or Romano with Garlic and Pepper flavor, or use a half bag of each
Instructions
Set out a large board or marble slab. Arrange the meats in each quarter of the board. Tuck fruit around the meats. Add Stacy's Cheese Petites™ in one or two large sections, taking care that they're away from any juicy fruits. Add forks and spreaders as needed. Serve and enjoy!