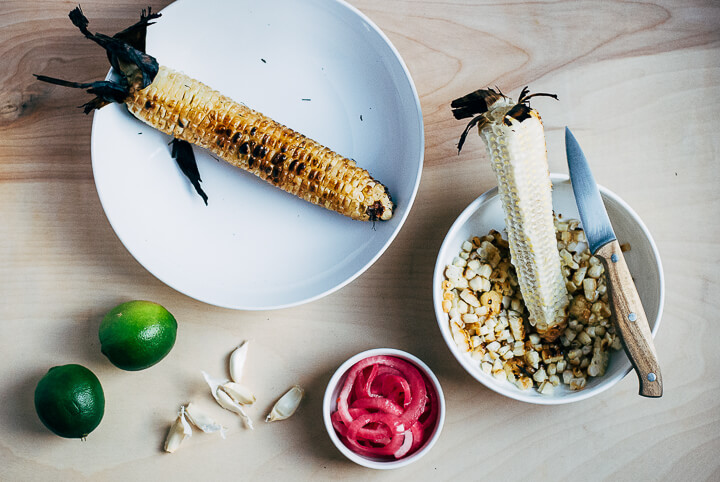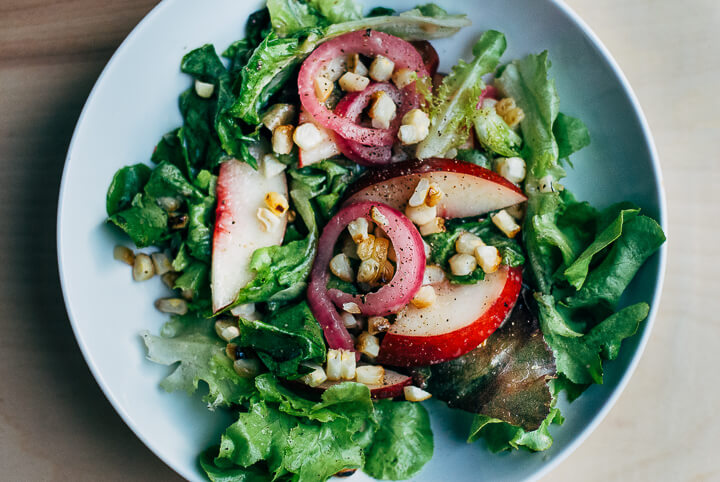 High summer is a scattered time. We're getting work done, but in the gaps – late nights or early mornings, with days spent at the park or pool, on the road, in a plane, or wandering just about anywhere. It's how it should be.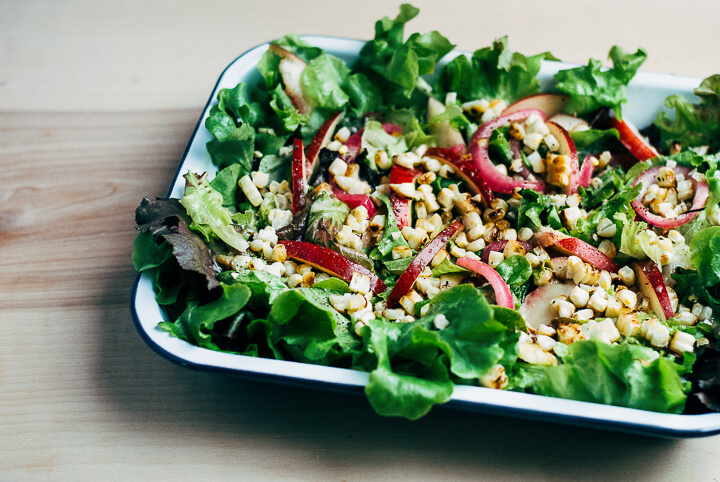 Dinner gets a little lost in the shuffle. Brian and I are still planning our mains, but sides come together from whatever CSA produce needs to be eaten or whatever I've brought in from the garden. We feel our way through – slicing, chopping, and blanching, and then adjusting and adding flavors as needed. This salad, a kind of hodgepodge itself, fits into this funny summer flow nicely.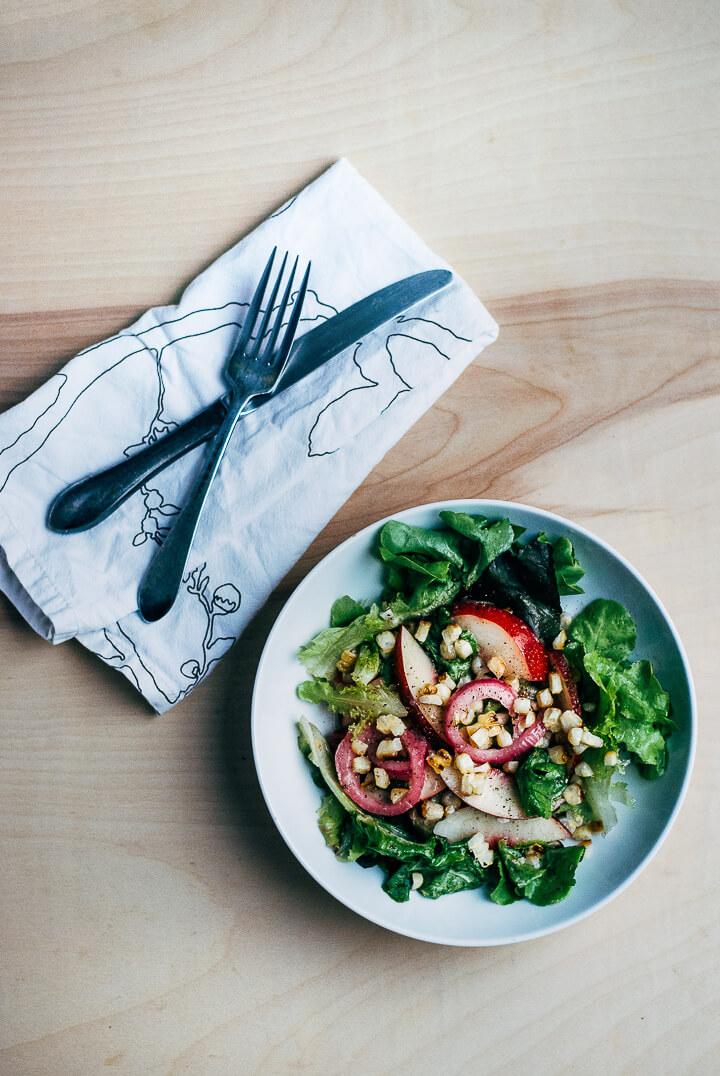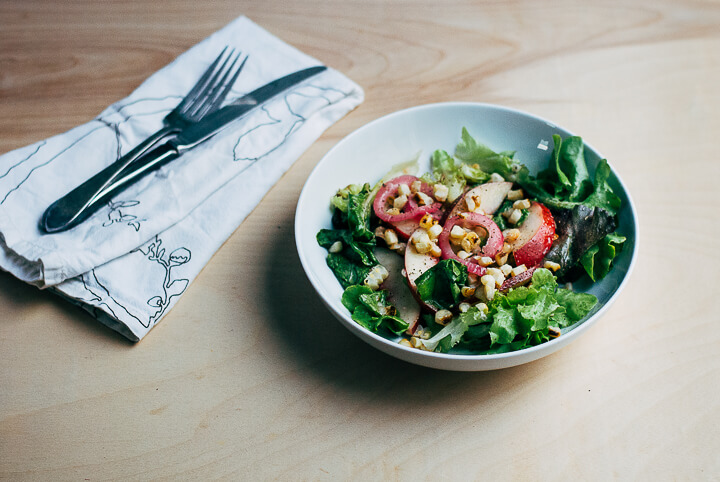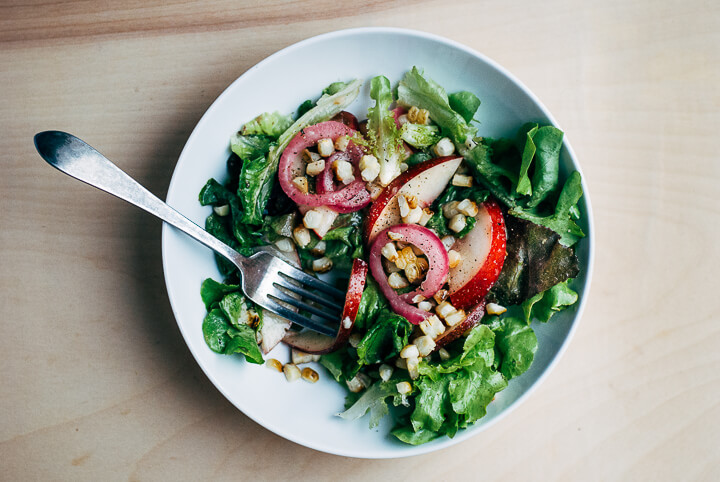 Sweet, smoky grilled corn was the main inspiration. It sits beautifully with a tangy, super bright lime dressing made by blitzing the flesh of a whole lime in the blender with olive oil, sea salt, and a drizzle of sherry vinegar. Sliced red onions soaked in an apple cider vinegar brine lend another kind of sour and a satisfying crunch (they'll do the same for grilled burgers and potato salad, so make a batch right away). And because even with all those elements, the salad just wasn't complete, we threw in a couple of candy sweet white nectarines for good measure. The result is a joyful salad – composed, but brimming with texture, contrasting flavors, and the immediacy of the season.
Get the recipe for our charred corn salad with quick-pickled onions, nectarines, and lime dressing over on Food52.