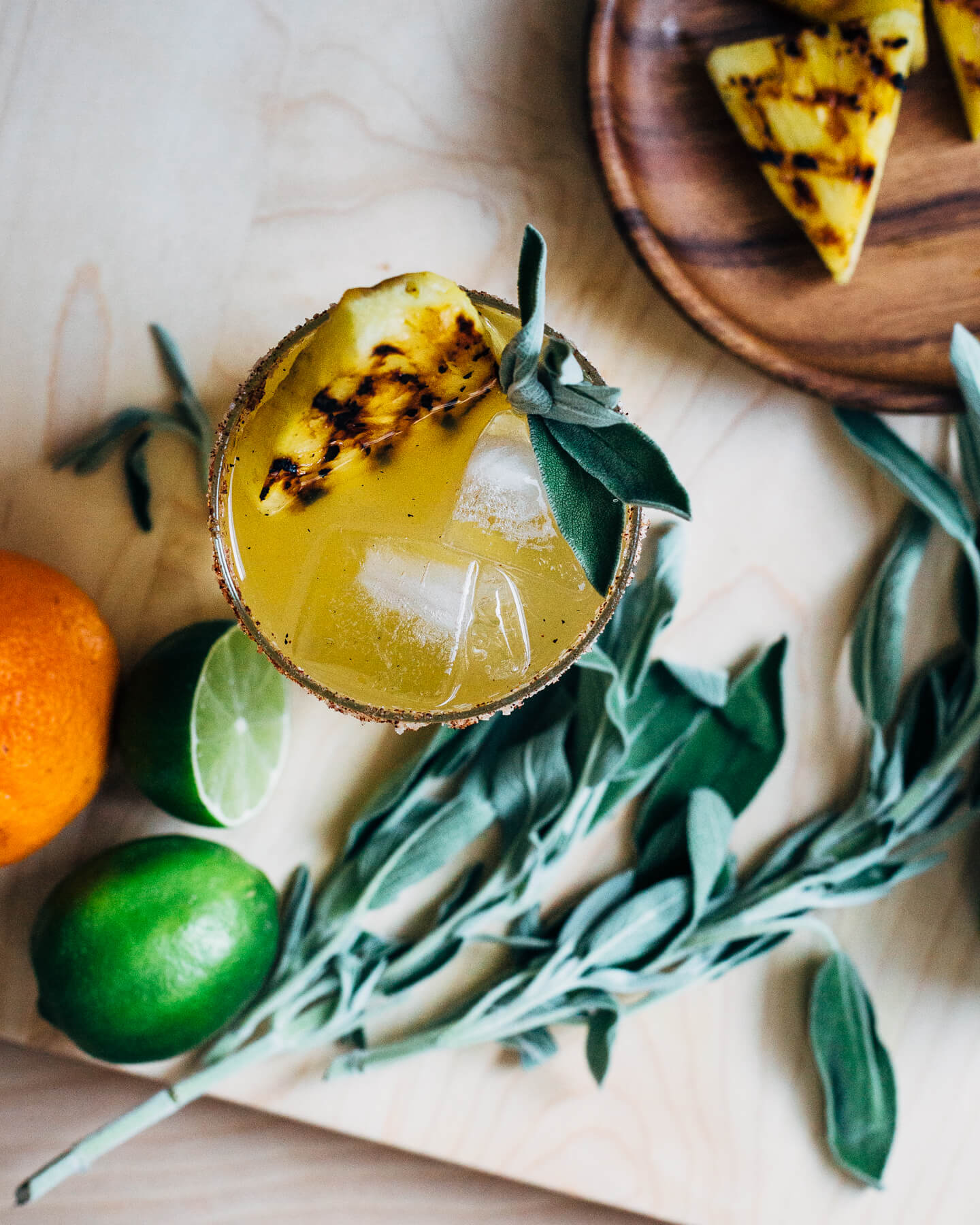 The High Plains is a charred pineapple margarita that melds pineapple and sweet and sour citrus with fresh sage leaves, and finishes with hints of spice and smoke; created in partnership with Patrón. Jump to recipe. 
Last week, Brian and I enjoyed an early season cookout with friends. The air still held a damp chill, but between the good company, a bonfire and a hot grill, we were perfectly warm. Along with the usual assortment of sausages and veggie dogs, was a mess of grilled pineapple, which has become a grilling mainstay for my friends and me in the past few years. Pineapple's robust texture holds up well on the grill and a little char and caramelization make it perfectly smoky and sweet every time.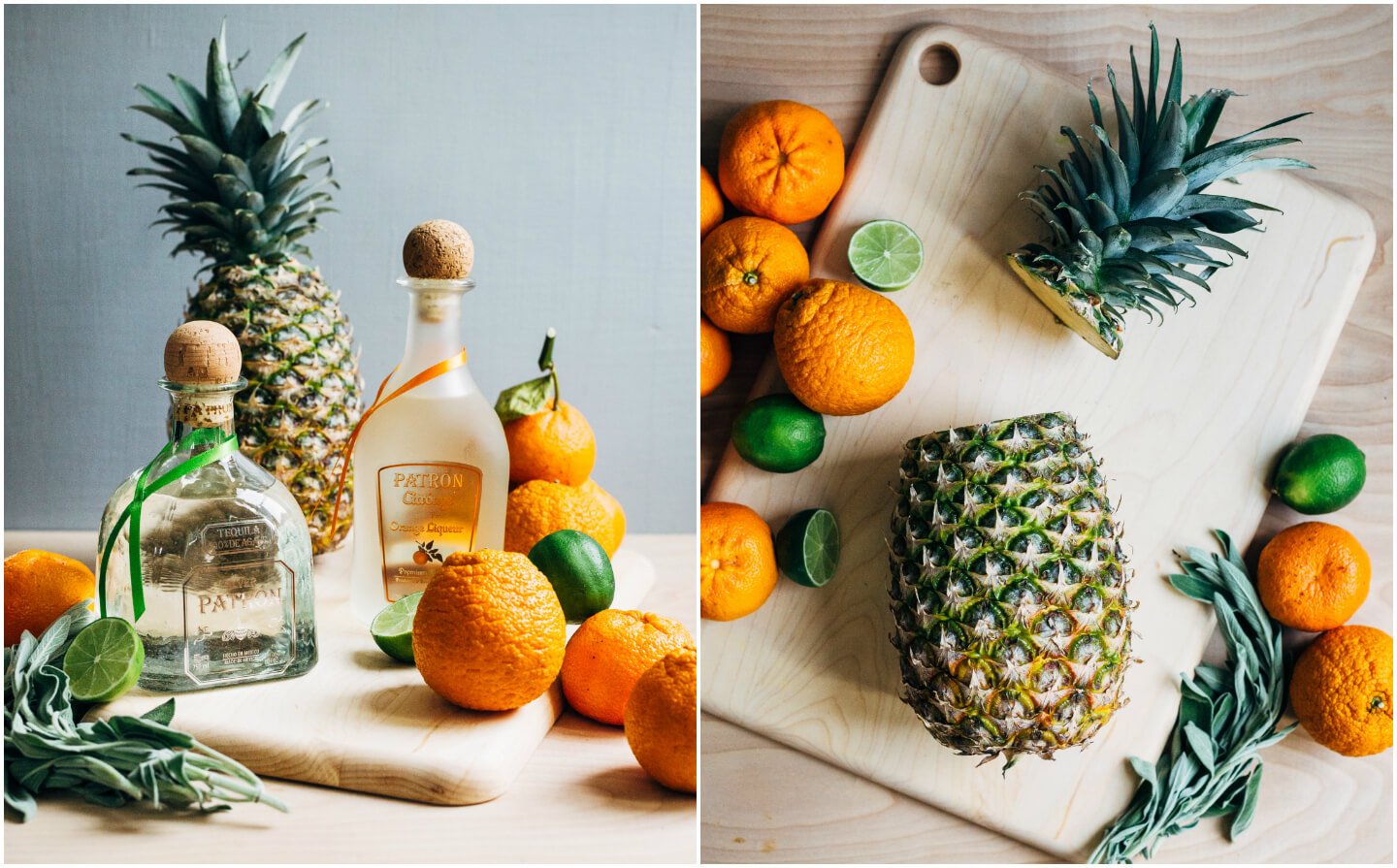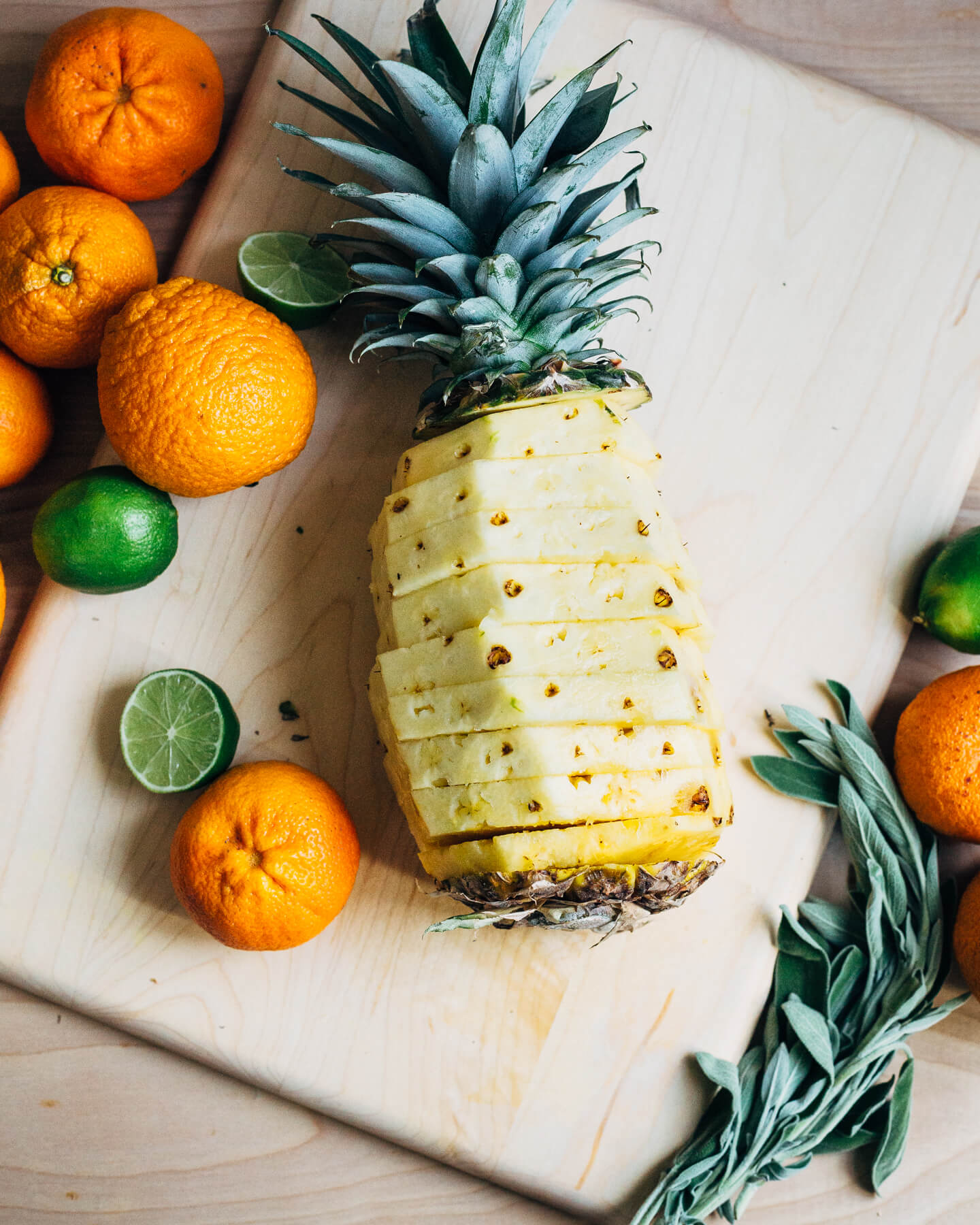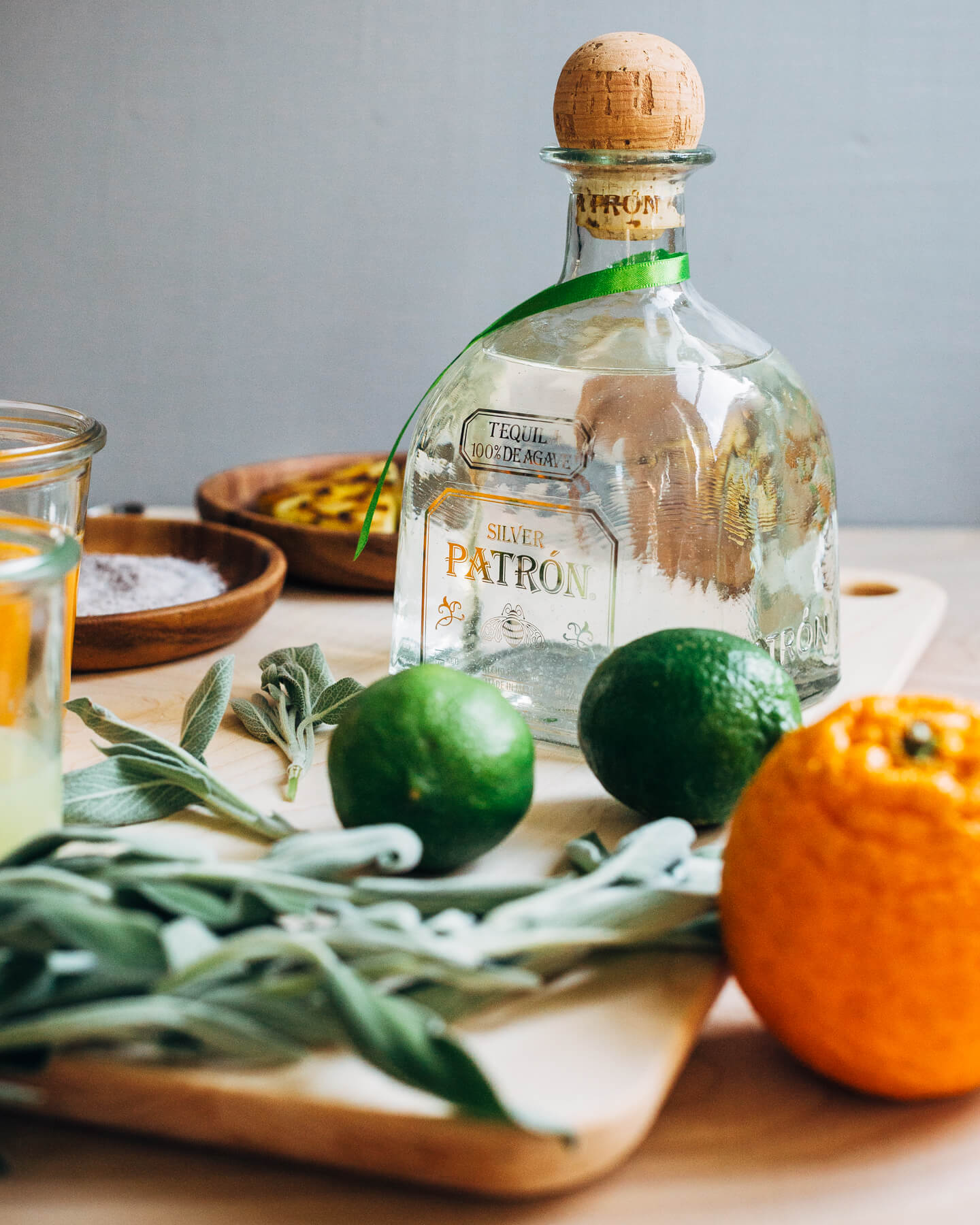 In anticipation of more perfect spring evenings ahead, as well as countless cookouts (and grilled pineapples), I'm sharing my take on the High Plains margarita. The High Plains marries charred pineapple with the smokiest herb, sage, and also features a beautiful interplay of fresh squeezed sweet and sour citrus and Patrón Citrónge Orange. The clean, balanced zip of Patrón Silver permeates the margarita, lending a refined counterpoint to the fragrant blend of fruit and herbs.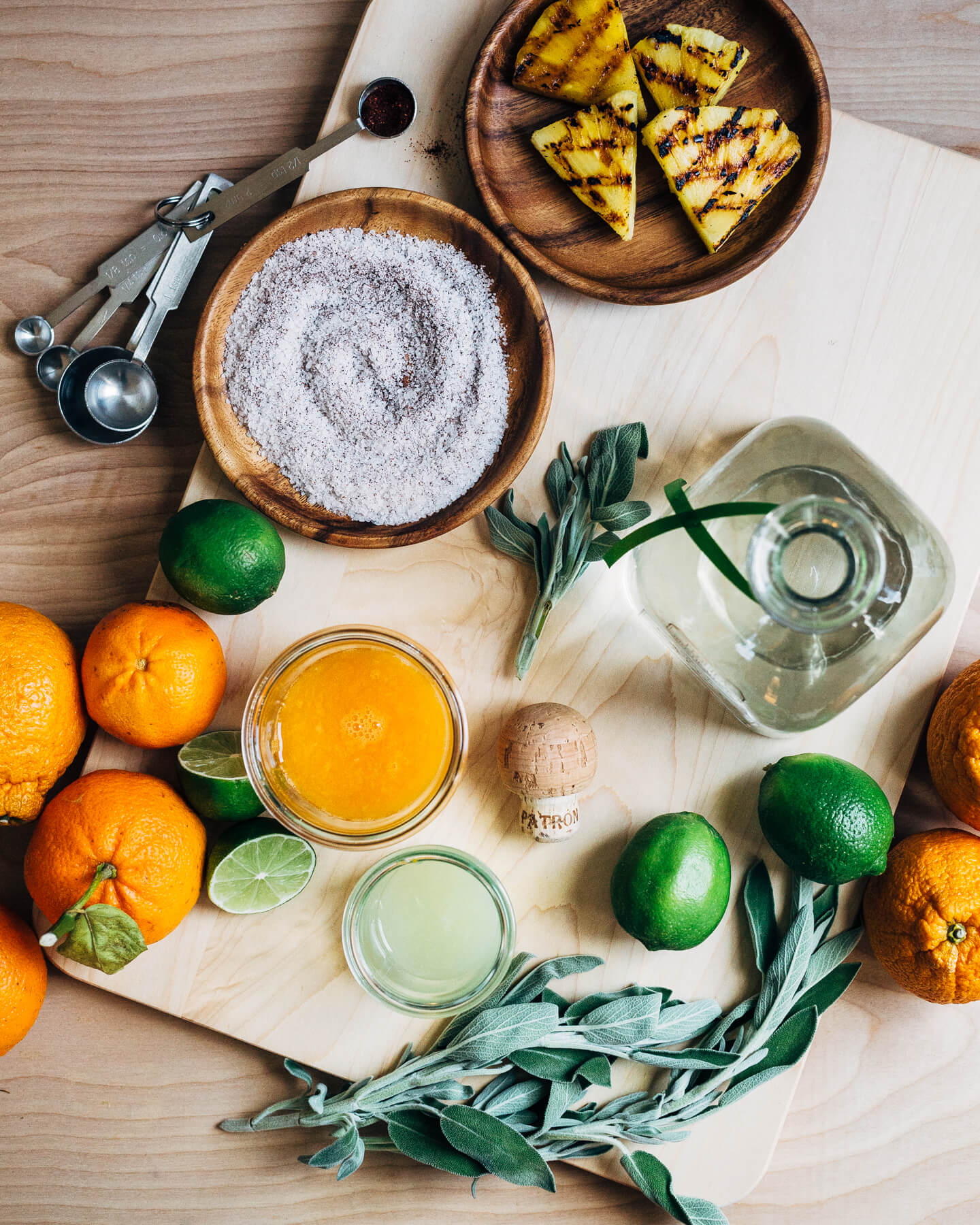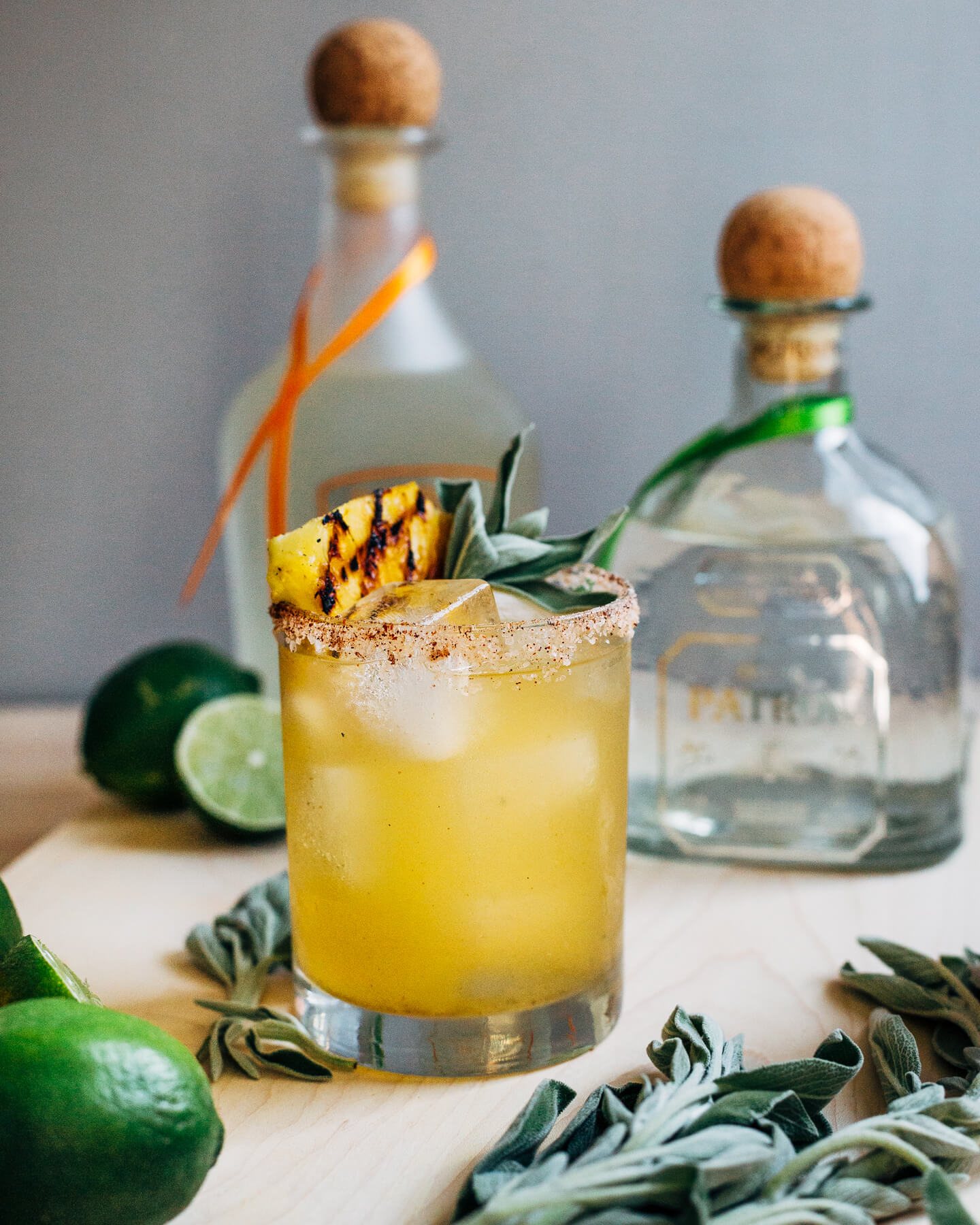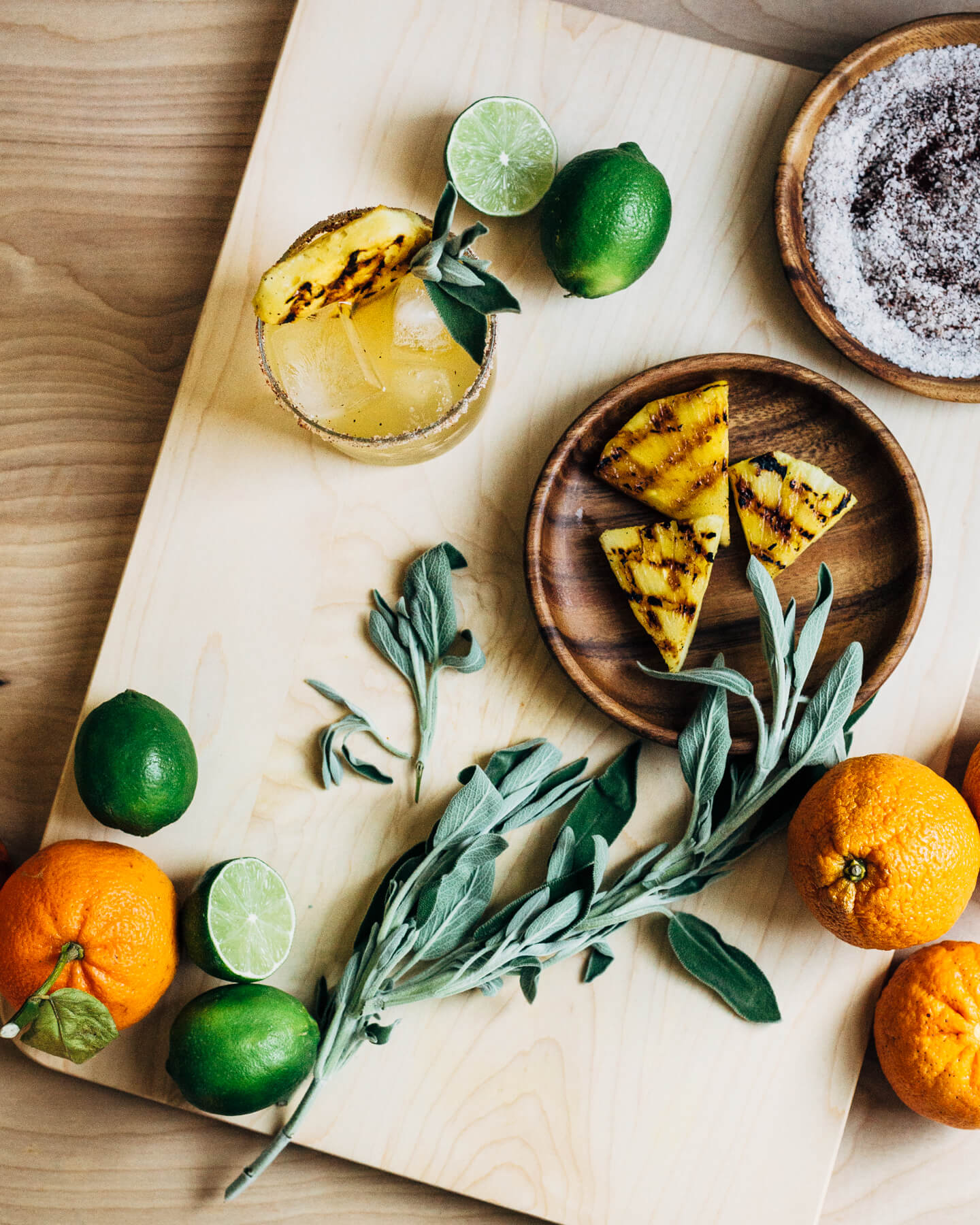 If you're looking for your own perfect margarita for the season ahead, check out Patrón's Margarita of the Year competition featuring seven bold, internationally-inspired margarita recipes. Each margarita offers a smart, thoughtful mix of flavors with wonderful depth. Head over and cast a vote for your favorite! (Naturally, I cast my vote for the High Plains.) And remember: the perfect way to enjoy Patrón is responsibly.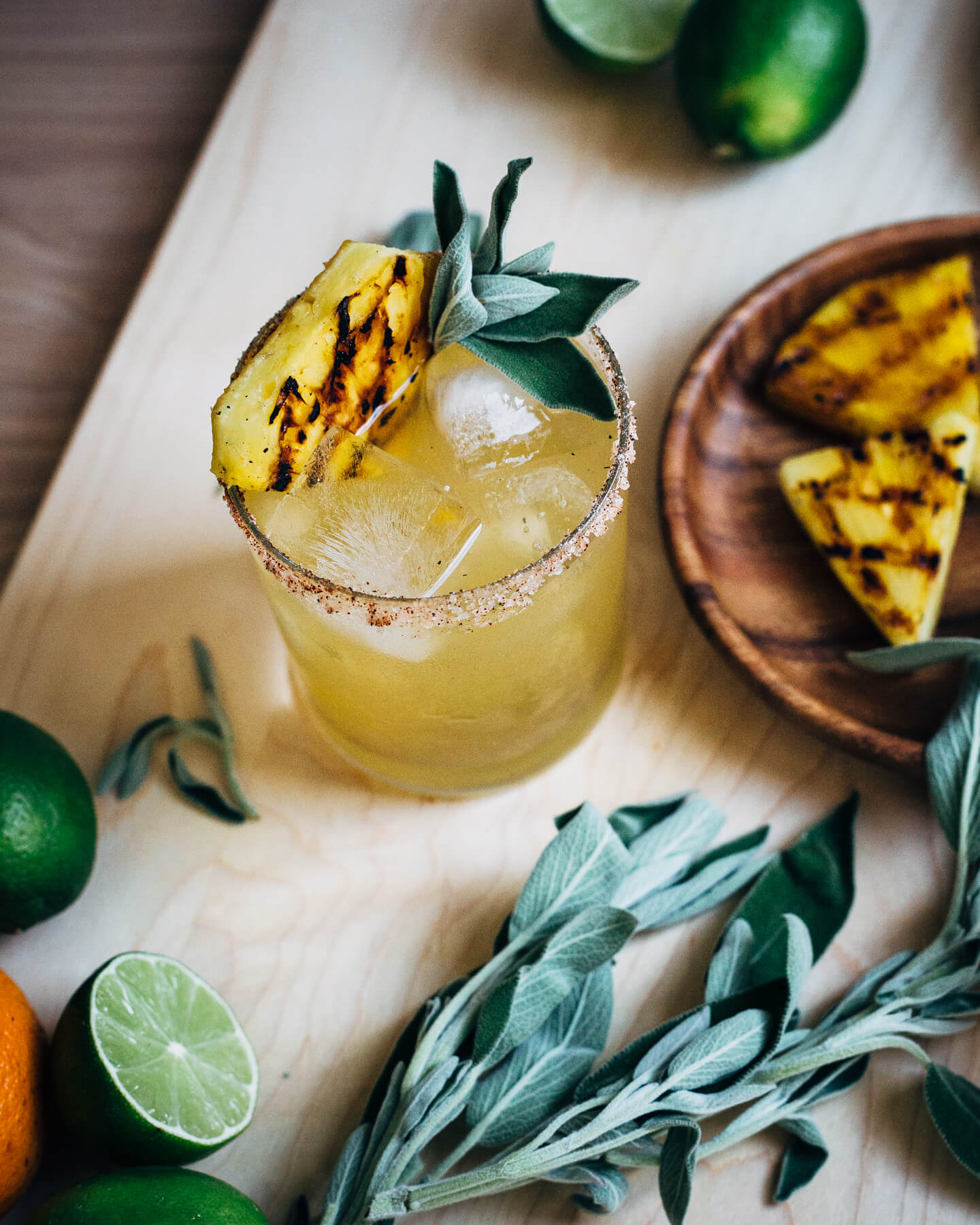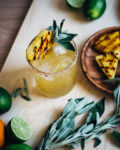 High Plains Margarita
The High Plains is a wonderfully complex charred pineapple margarita that melds pineapple and sweet and sour citrus with fresh sage leaves, and finishes with hints of chipotle spice and smoke.
Ingredients
3

ounces

Patrón Silver

1

ounce

Patrón Citrónge Orange

6

slices

charred pineapple,

divided

1

ounce

fresh squeezed lime juice, plus 1 lime wedge for rim

1/2

ounce

Yuzu juice

(or sub 2 parts lemon juice to 1 part orange)

1/2

ounce

simple syrup

12

sage leaves,

divided

4

dashes lime bitters

chipotle salt

(1/4 cup margarita salt mixed with 1/3 teaspoon chipotle chili powder)
Instructions
Char pineapple slices, reserve 2 slices for garnish.

Rub rim of 2 rocks glasses with lime wedge and dip in chipotle salt.

Combine 4 pieces pineapple, 8 sage leaves, and simple syrup in shaker and muddle. Add remaining liquid ingredients and shake vigorously with ice to chill. Fill prepared glasses with ice and double strain* cocktail into glasses.

Garnish with each with a slice of charred pineapple and 2 sage leaves.
Recipe Notes
*To double strain, strain cocktail through both a standard cocktail strainer and a small fine mesh sieve.