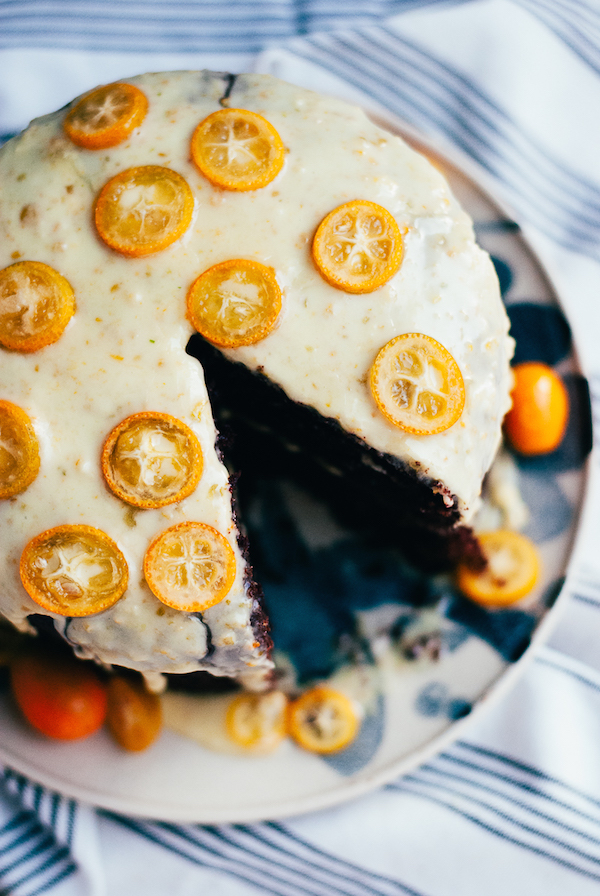 Things have been the usual kind of nuts lately. Our days have been busy, spent juggling deadlines and this and that. Yesterday, we made last minute dinner plans with friends, and sat down to a perfect winter feast that included these roasted chicken legs (my fourth go around on the recipe – it's that good), plus a batch of savory cheddar waffles (recipe coming later in the week), and a green apple and spinach salad with shallots and garlic. We made palomas and sampled great tequila. All that revelry has left me a little behind today, but no matter – it was totally worth it.
I wish I could tell you the night was capped off with a slice of this pretty chocolate layer cake with a kumquat glaze, but we devoured it long ago. It pairs a light, moist, and chocolaty crumb with a bright and pleasantly bitter kumquat glaze. Bright flavors and all the citrus make January better. Get the recipe over on Babble Food.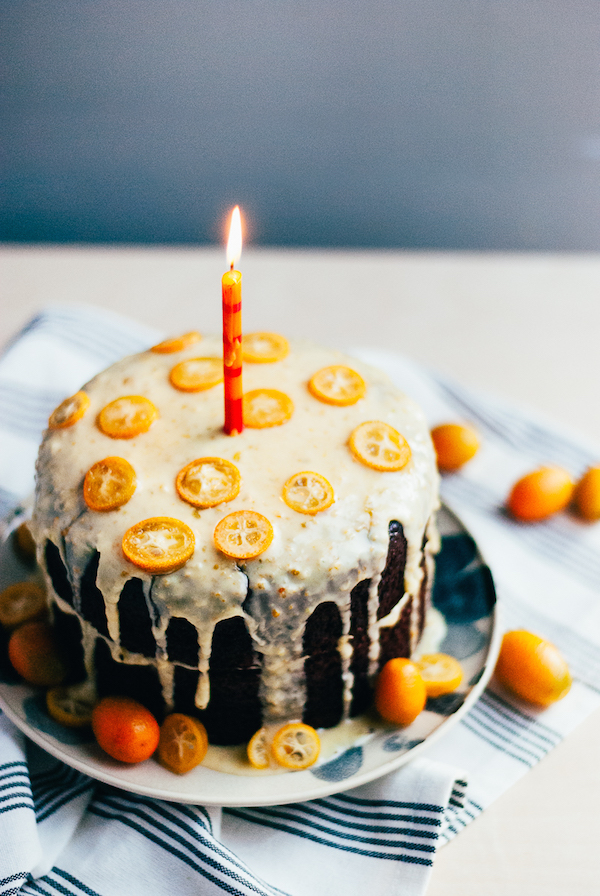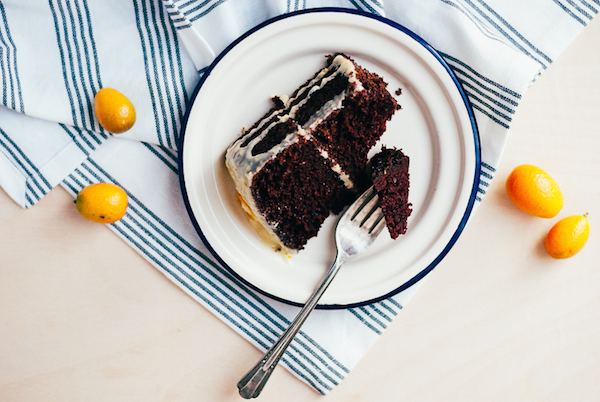 Also on Babble, teeny, tiny penguin cupcakes made from Oreos. (They're vegan too!)
Brian and I had a great time putting together a piece on the best Southern cocktails to drink right now for Conde Nast Traveler.
The beer lover's guide to Europe – classic brews and a few unexpected producers worth tracking down.
Autumn Giles is writing a cookbook! Beyond Canning: New Ideas for Preserving, Pickling, and Fermenting should hit shelves early next year. (!!!!!)
Sarah Kieffer is working on a book, too! Cannot wait to see what is certain to be a gorgeous creation.
Speaking of writing, this piece focuses on the money and support that makes a career in writing possible, and points to a dirty truth throughout the arts (especially in New York).