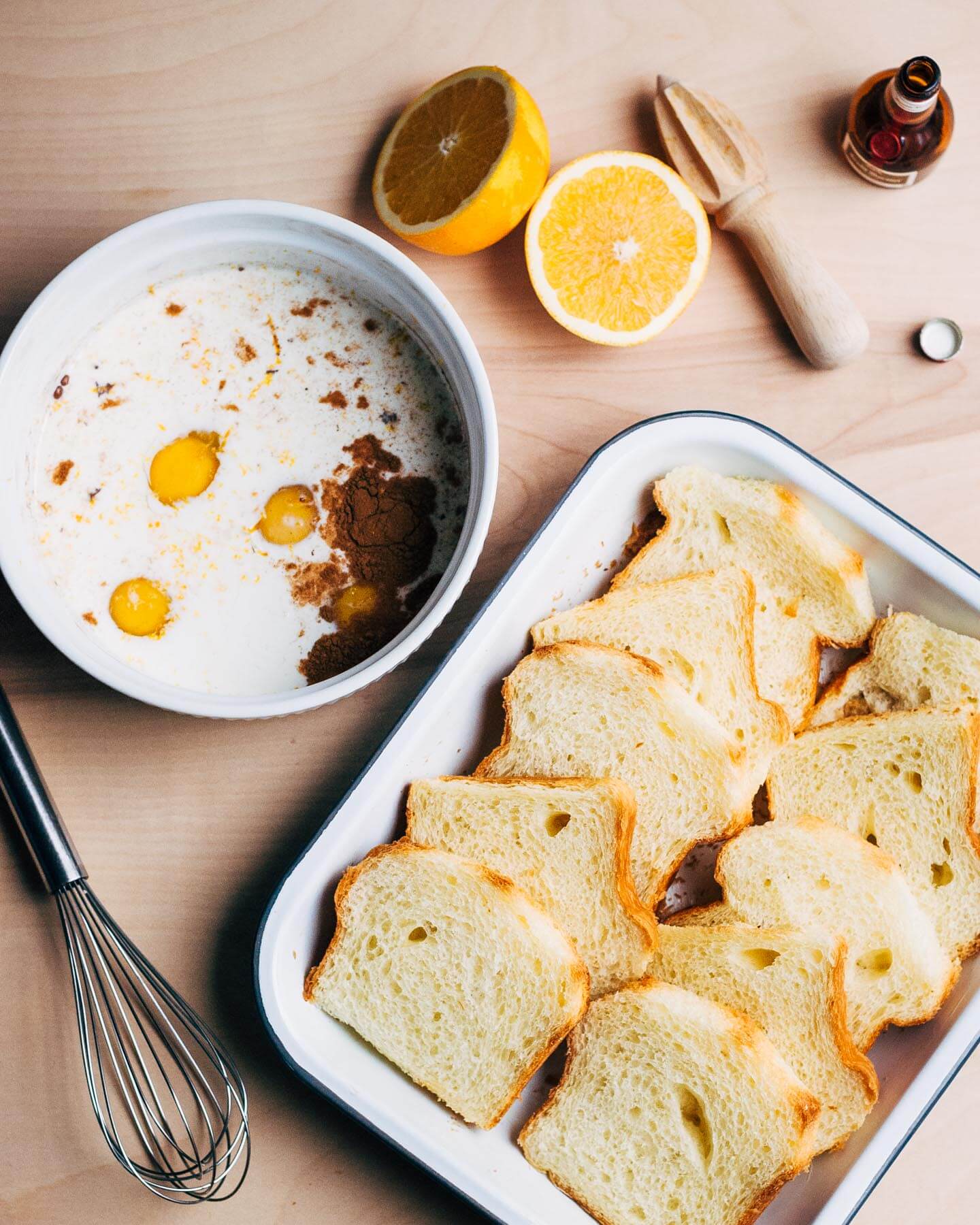 I woke up this morning to the sound of pouring rain. Unseasonable warmth means we have the windows flung wide. This morning's downpour has given way to a drizzle, and outside, birds chirp, geese honk, and rain drops plop. Inside, the tree is lit with a single strand blinking, its verdant pine fragrance enhanced by the humid air.
Brian's running errands with the girls right now. Soon we'll all be back home listening to Christmas music, making cookies, and probably bickering about some nonsense. Before I'm swept up, before you're off to wherever you're going,  I want to wish you the merriest possible Christmas. If you celebrate, may it be filled with joy and love and warmth. If Christmas isn't your thing, I wish you peace, great movies, and top notch take-out. Thanks for being here, friends – you guys are seriously the best.
After presents, or just a blissfully quiet sleep, you're going to want something celebratory. (Right?) Baked French toast always makes it to our Christmas Day brunch table, and this year's model is a good one. Brioche, eggs, and milk, plus freshly squeezed orange juice, just enough cinnamon, and a healthy glug of Grand Marnier. It's sweet and fragrant, with just a little bit of boozy bite. Get the recipe over on Yahoo Food.
Merry Christmas everybody!