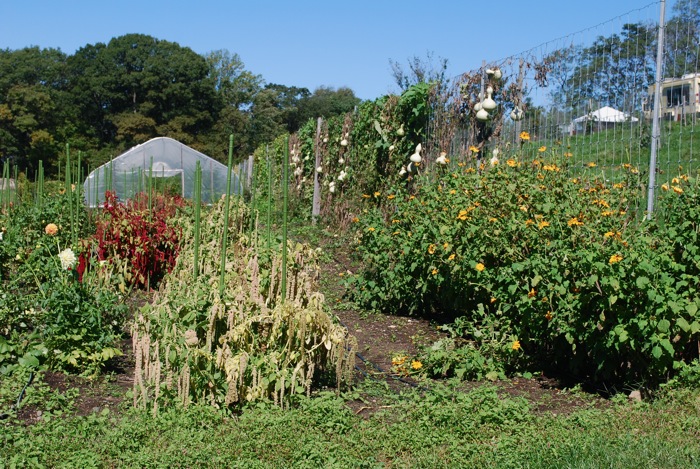 In late August Hurricane Irene hit the Northeast hard, and then, a week later, Tropical Depression Lee dumped even more rain. We went on the have a thoroughly soggy September. And the harvest? Wiped out. Whether underwater, or just drowned, farmers across the region lost almost all of their crops just as they were preparing to harvest. Many farmers have lost an entire season's worth of investment and work.
Earlier this week we got word that our CSA is ending early this year. Our CSA comes from Paisley Farms in upstate New York. They supply CSAs around the region as well as a few local restaurants. This is our second year with Paisley Farms and we have really come to love the high-quality, bountiful organic produce they supply us with throughout the growing season. Our hearts go out to them as they reckon with the devastation that the weather has caused. But there's good news too. You see, CSA members agree to support a farmer through the growing season and share in the bounty or loss. Last year, we had heaps of delicious tomatoes. This year, the share is ending early. Either way, we've given our support to the farm, and we'll be back next year too.
Brooklyn Supper started with a love of all things seasonal and grown close to home, and I wanted to take some time here in this space to share the story of Northeast farms and let you know what you can do to help. For more information, or to make a donation, visit Just Food, or GrowNYC. And think about joining your local CSA–winter shares are available through many farms, or just get ready to participate in the spring.