A recipe for bold and flavorful concord grape syrup and a lovely concord lime vodka collins to make with it.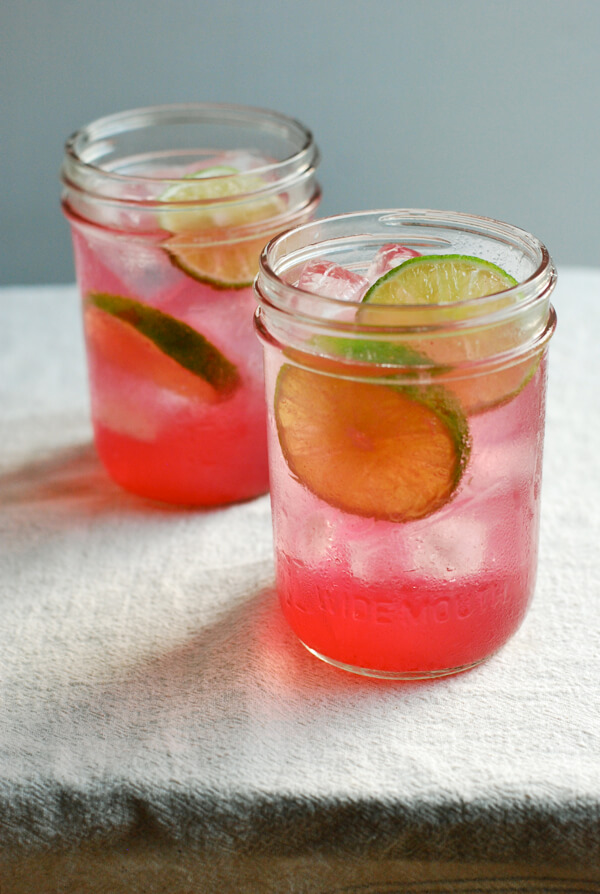 Concord grapes at the farmer's market have always been a herald––true fall has arrived. The clear fall sun unmediated by any humidity, a crisp autumn breeze, and the scent of Concord grapes in the air is perfect. That intense Concord fragrance casts a serious spell, one that has led many to purchase far more concord grapes than they have any chance of deseeding.
So forget the seeds. In fact, forget work altogether. Winter will be here soon enough, and this is your last chance to sit in the sun and toss back a couple of these Concord lime vodka collins.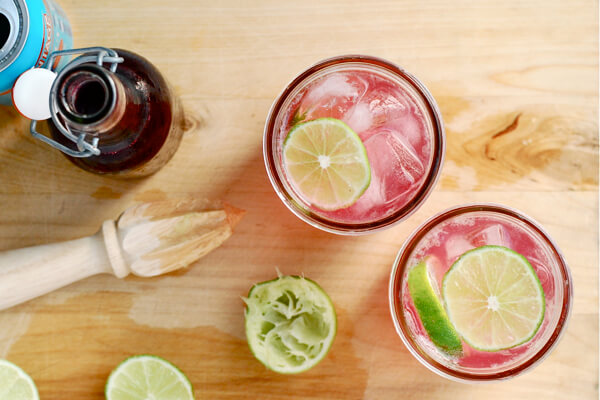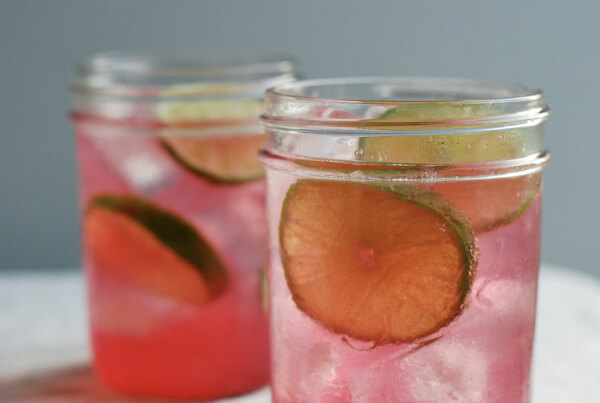 Here's the back story: last week I shared a few concord grape recipes over on Food52. Specifically, ways to have Concord grapes for dinner. I went with a tomato concord tart with a cornmeal black pepper crust, skillet chicken with tomatillo Concord salsa, sausage with grapes and kale, parsley grilled cheese with an easy Concord jam, and a quinoa salad with grapes, cherry tomatoes, and kale. Clearly there were a lot of Concords. Afterwards, there were leftovers and booze was the obvious choice.
This recipe is inspired by two excellent and lovely bloggers, Autumn's column on Serious Eats and Kris's Concord grape syrup. Initially, I was sure you wanted something very fancy and made a kind of labored grapefruit lime number. But the flavor of this Concord grape syrup is (blessedly) quiet, even with a kick of Cayenne and black pepper, and was easily overwhelmed. Instead, I pared things back to this classic vodka Collins with a grape-y twist and things got awesome.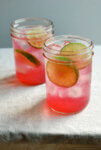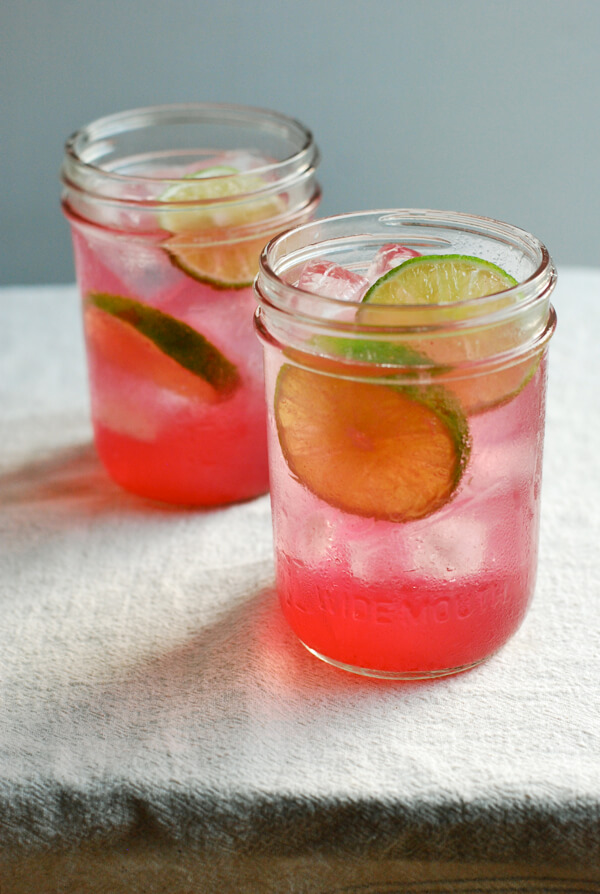 Concord Lime Vodka Collins
A recipe for bold and flavorful concord grape syrup and a lovely concord lime vodka collins to make with it.
Ingredients
For the Concord grape syrup
2

cups

Concord grapes

3/4

cups

granulated sugar

3/4

cups

water

1

teaspoon

lime zest

1/2

teaspoon

ground Cayenne pepper

1/2

teaspoon

freshly ground black pepper
For the Concord lime Collins (measurements for one drink)
2

ounces

vodka

(Tito's all the way)

1

ounce

fresh squeezed lime juice,

about a half a lime

1

tablespoon

Concord lime syrup

Seltzer

Lime slices for garnish

Dash of ground Cayenne and black pepper,

optional
Instructions
To make the syrup, pulse grapes in a blender, enough to break the skins up and loosen seeds.

Pour mixture through a mesh sieve to strain out skins and seeds. Press firmly to extract every possible drop.

To make the cocktails, in a non-reactive sauce pan, combine the strained grape juice, sugar, water, zest, and spices. Cook over medium-low heat, stirring frequently, for 15 - 20 minutes (mixture should barely steam.). Toward the very end of cook time, edge heat higher and stir as mixture bubbles up for about three minutes. Remove from heat.

Set aside to cool, pour into bottles, and seal. Syrup will keep well in the fridge for about a month.

Fill two tall glasses with ice. Add vodka and lime, and stir. Fill glass with seltzer, drizzle on the Concord syrup, garnish, add spices, and stir.