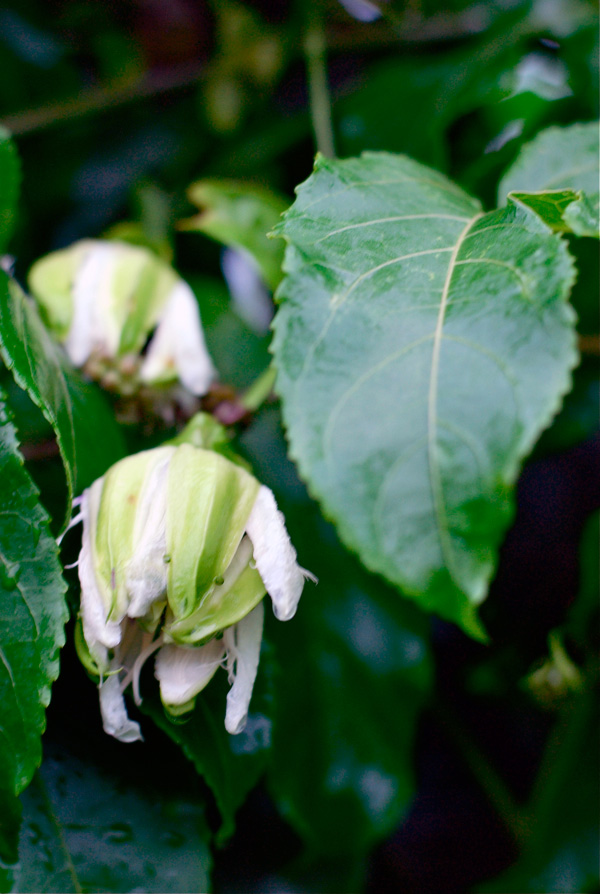 I've been back in Brooklyn for a couple of days now, and am just starting to get my head straight after a truly incredible journey to Costa Rica. I was on a press tour sponsored by the Rainforest Alliance, and met so many wonderful people who are doing seriously great work to better all of our lives. Anna, Yessinia, and Irene of the Rainforest Alliance were incredible hosts; and the other media types on the trip became fast friends. But the country itself made the greatest impression on me. Costa Rica's natural beauty was stunning. We saw three-toed sloths and poison dart frogs; adorable and sweet saguates (street dogs) galore; plenty of rain; lush, dense rainforests; foggy mountaintop farms; an idyllic banana plantation and factory; a flower factory; and a sustainable agriculture school. There were bizarre and delicious fruits everywhere, haunting bird cries, and pristine landscapes for miles.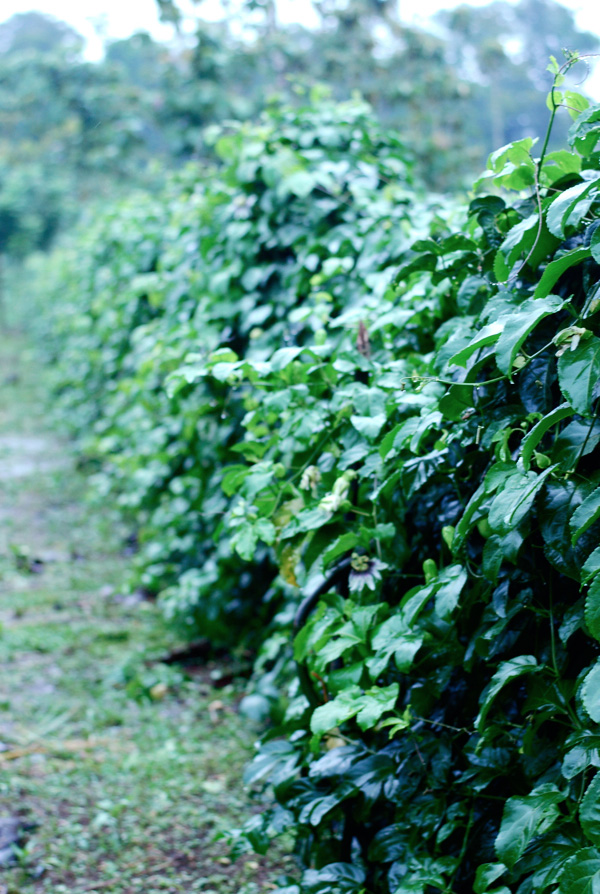 One of my favorite parts of the trip was our visit to a small passion fruit farm. The farmer and his family had recently planted their first half hectare of vines, and I was touched by their pride and generosity. While visiting the farm near dusk, the sun dipped and the skies unleashed a torrential downpour. We took shelter in a farm shed, and before we knew it, candles had been lit and fresh coconuts were hacked open and shared with everyone. We were pretty sure an awesome party was about to get going, but then we had to leave for the long trek home.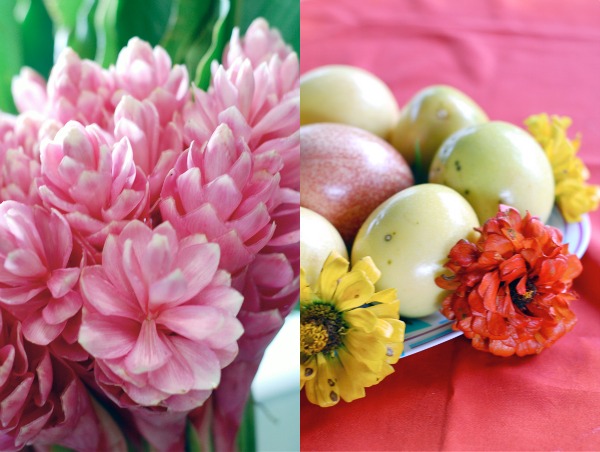 Though I can't wait to share with you the details of the trip, and all the terrific things the Rainforest Alliance is doing to make an enormous difference in Costa Rica, today I wanted to share some of my favorite images. It was rainy, humid, and dark, so these images are of-the-moment, raw, and real, and I really do treasure every one.