Celebrating the upcoming Juneteenth holiday with Nicole Taylor's stunning Watermelon and Red Birds: A Cookbook for Juneteenth and Black Celebrations and a bright and refreshing cucumber granita recipe from the book.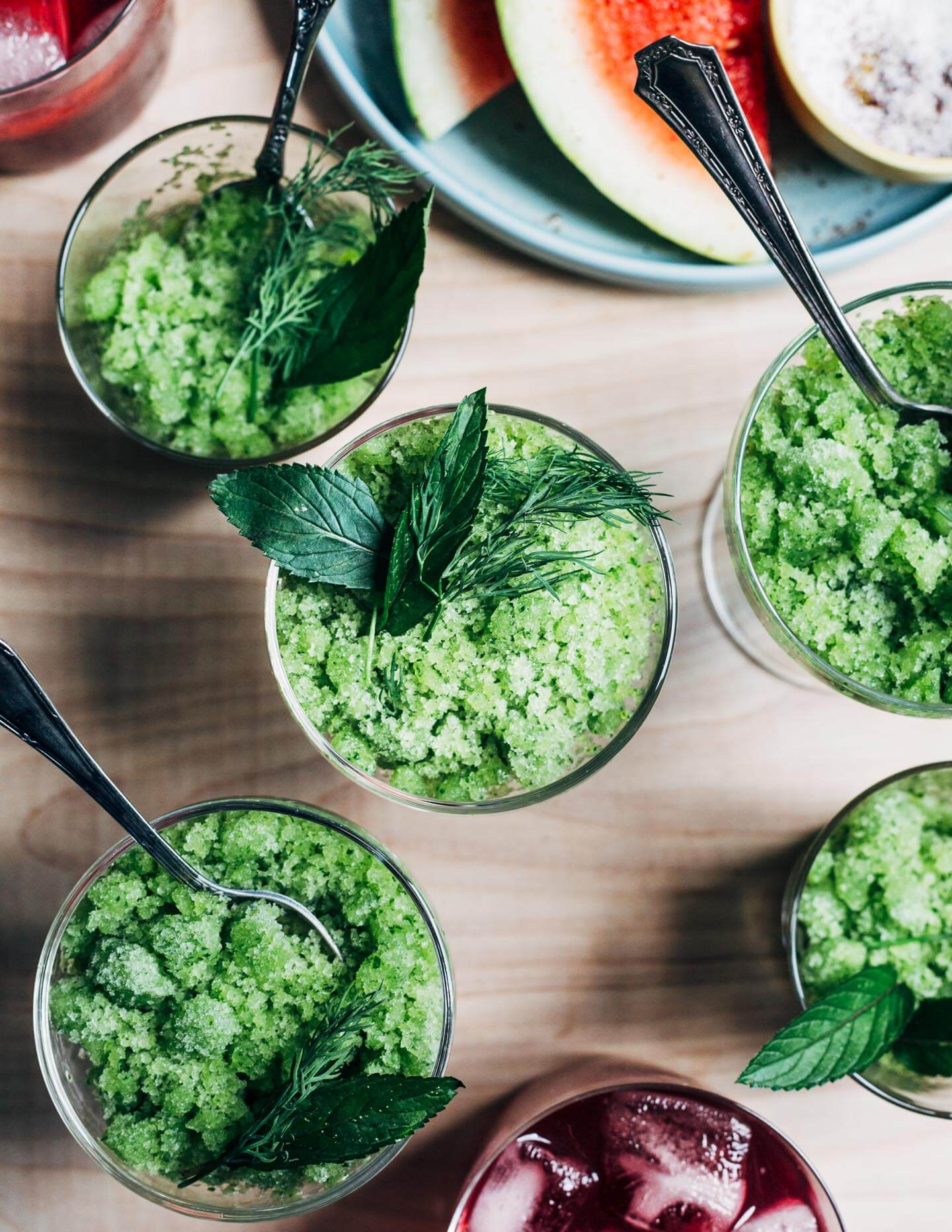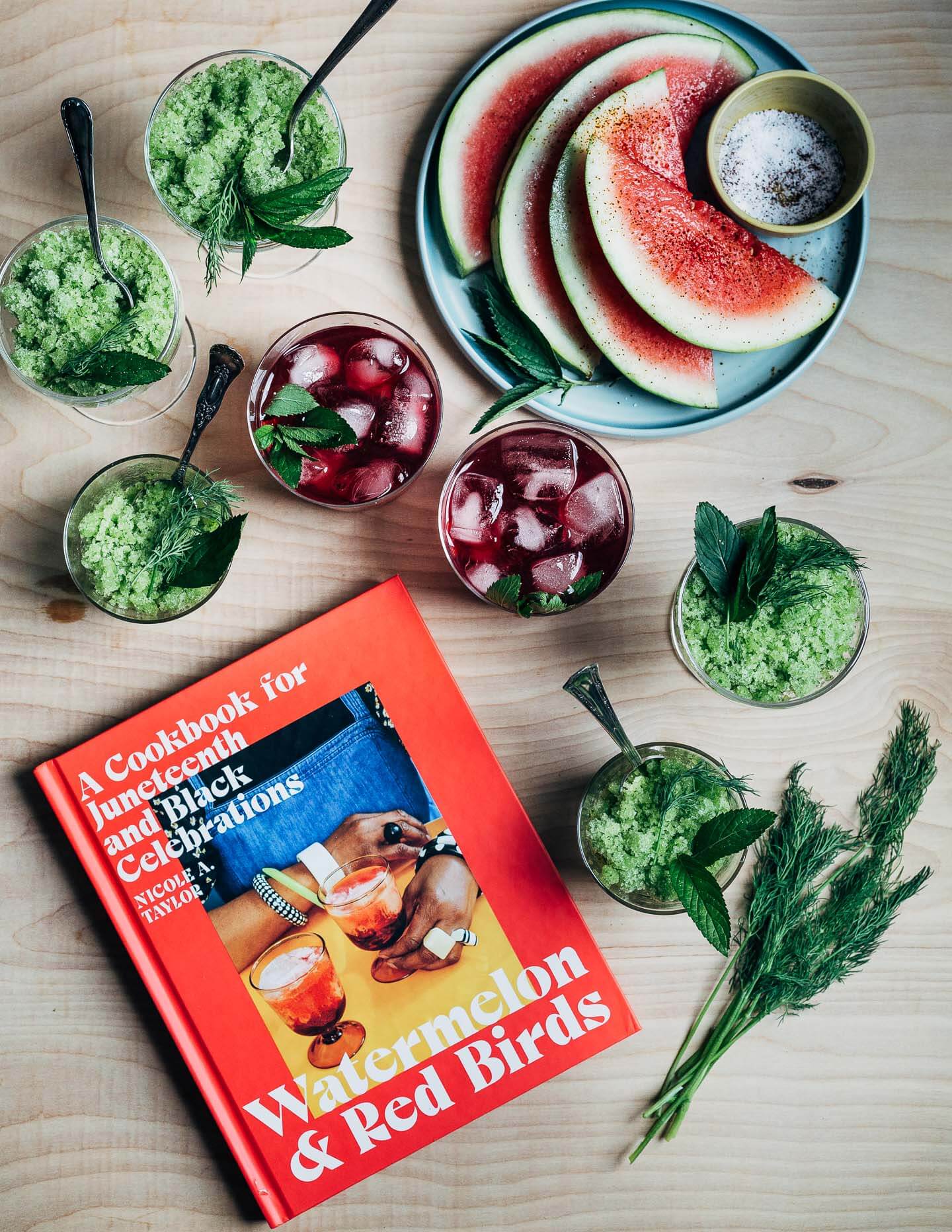 On Juneteenth
Juneteenth, now a national holiday, marks June 19, 1865, the day that Major General Gordon Granger issued General Order No. 3, informing the residents of Texas that enslaved people were free. In Charlottesville, Virginia where I live, we celebrate Liberation and Freedom Day on March 3, marking the day in 1865 when Union Calvary liberated the 14,000 enslaved people living in the city. And across the South, communities mark the day the news of emancipation came to their community.
Watermelon and Red Birds: A Poignant Celebration of Black Joy
Nicole Taylor notes in her poignant and visually stunning new Juneteenth cookbook, Watermelon and Red Birds, that even as the Juneteenth holiday was signed into law by president Biden, the nation's Black community faced the spread of Covid, laws aimed at suppressing the Black vote, and an unending cycle of violence and community trauma caused by police killings of unarmed Black people. As Nicole writes so beautifully, "Black joy often emanates from Black sorrow, and so it has been with that small Texas tendril of freedom, which has continued to spread and strengthen."
Throughout Watermelon and Red Birds, Nicole holds space for all the Black community has endured in this country, while also uplifting African American culture in the most joyful, beautiful, vibrant, and straight up delicious way. This book is an incredible celebration of Black community, culture, and food, and each page sings with Nicole's righteous honesty and distinctive spin on modern Southern cooking. It's a celebration of Juneteenth that revels in the beauty of sharing food and community in the summertime. 

Nicole's recipes weave an inventive tapestry of Black culture and flavors – as she says, "This is my declaration of independence from the traditional boundaries of so-called Southern food and soul food. It's my fulfillment of the dreams of those domestics, inventors, bakers, and bartenders who form the base of my family tree. It is my statement that we are free to fly."
When my copy arrived at my local bookstore, I was bowled over by the creativity and freshness of the book. I've known Nicole for years through the Brooklyn food scene and always felt a kindred connection with her as we both negotiated Southern roots with a life in NYC. This is truly one of the most inspiring cookbooks I've seen in years and I highly recommend buying yourself a copy.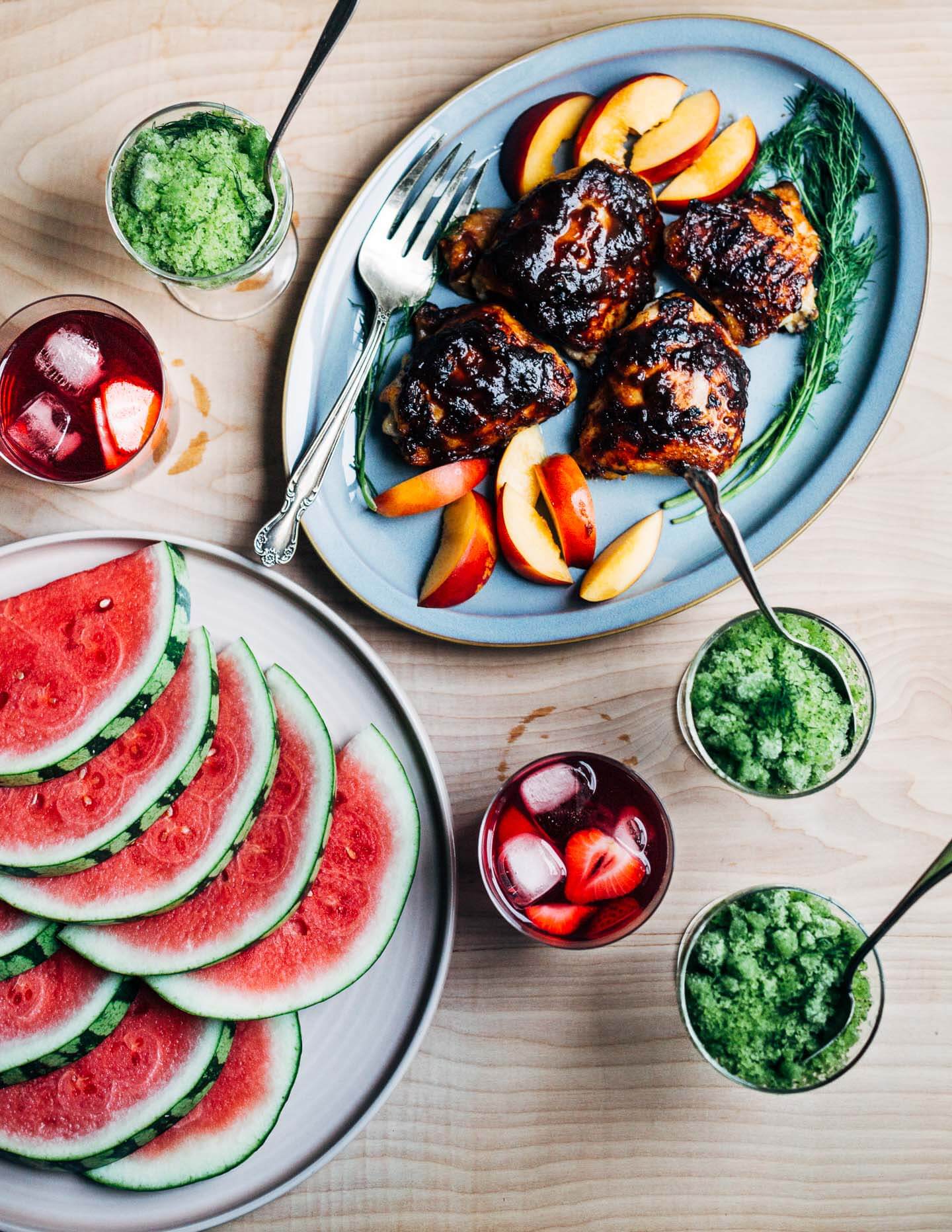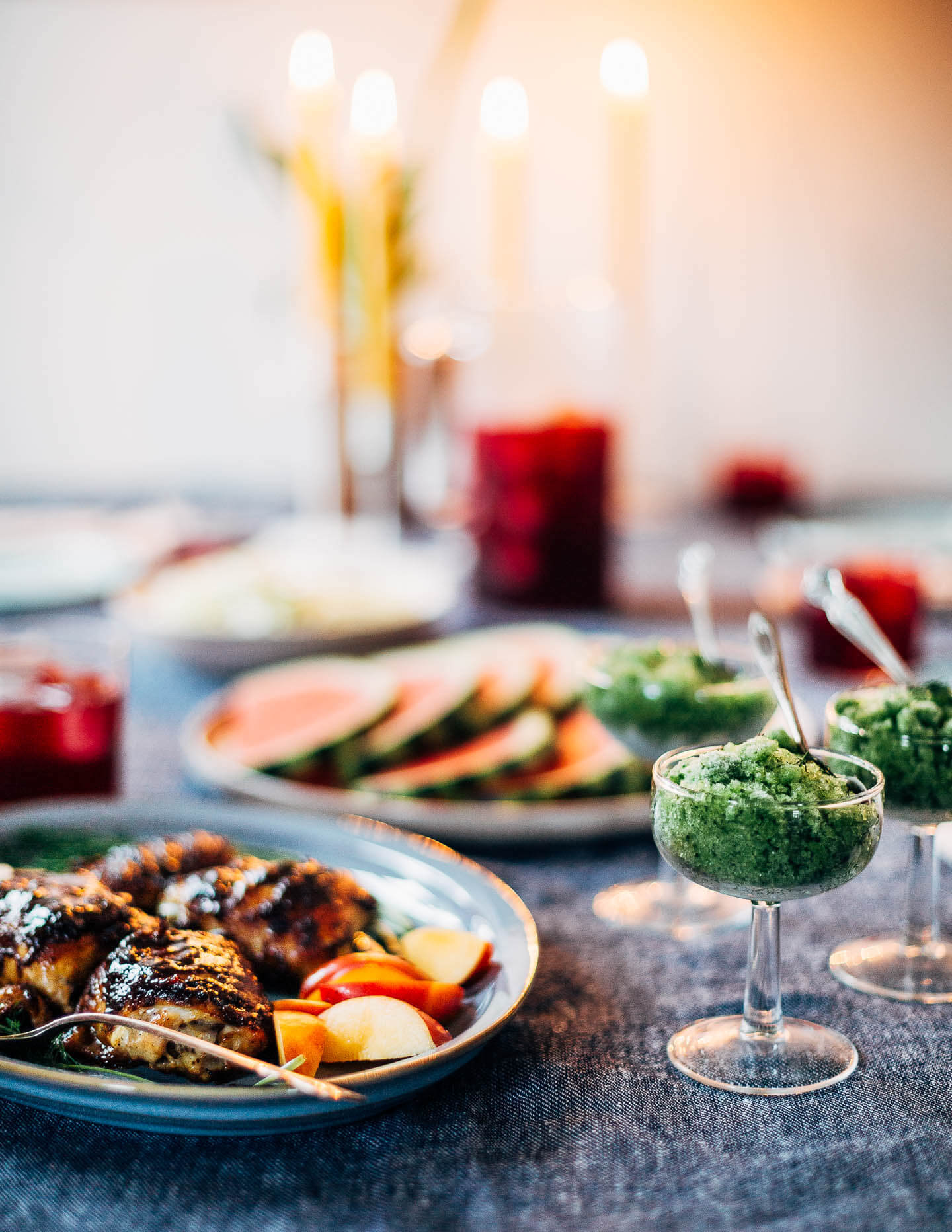 A Juneteenth Spread
To celebrate Nicole's book and the upcoming Juneteenth holiday, I'm sharing her recipe for cucumber granita. Alongside the granita, I made a small spread including Nicole's Hibiscus Tea, smoky delicious Peach and Molasses Chicken, and spicy Very Green Coleslaw. Each of these delicious recipes are meaningful in their own way and are imbued with the history and traditions of African American culture. I don't have the space to expound here, so I'll just point you once again to Nicole's book.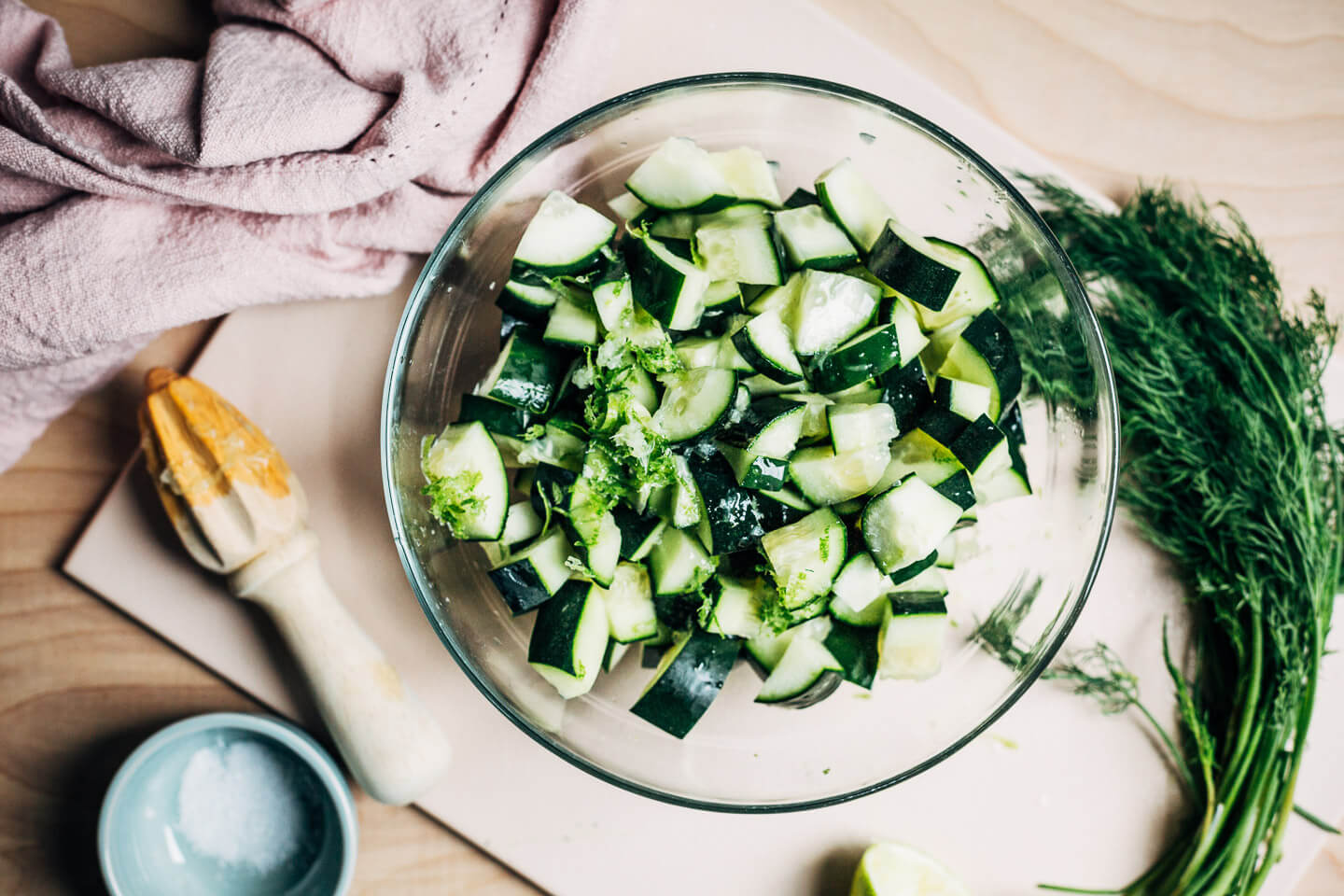 Cucumber Granita
Making food for a crowd is always chaotic (for me, anyway), so I'm grateful that this cucumber granita recipe takes about 5 minutes to prep, and then just takes a few minutes throughout the day to shave the ice as it chills. I've actually never made a granita before, but instantly fell in love with the vibrant, unmediated flavor of fresh cucumbers, lime juice and zest, and fresh dill. This cucumber granita is an excellent dessert, palate cleanser, or a lovely way to kick off a summer celebration, Juneteenth or otherwise. See Nicole's headnote and cucumber granita recipe below.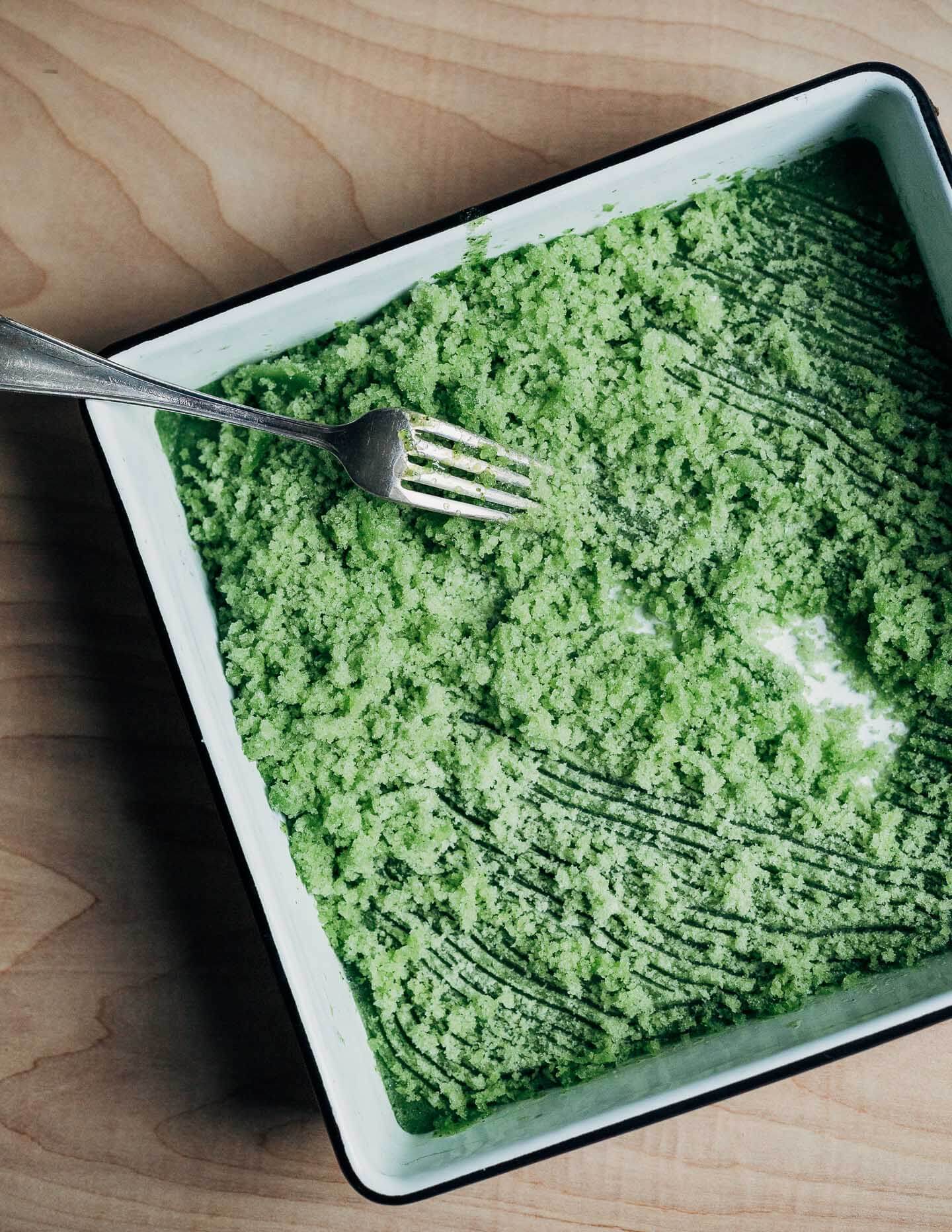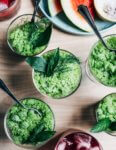 Cucumber Granita
Excerpted from Watermelon and Red Birds by Nicole A. Taylor. Copyright © 2022 by Nicole A. Taylor. Reprinted by permission of Simon & Schuster, Inc. All rights reserved.
I was inspired to make granita after watching my friend Benjamin "BJ" Dennis, chef and Gullah Geechee cultural bearer, serve this easy and refreshing after-dinner treat for his private clients. It was a fitting finale to the richly seasoned goodness of his cuisine. Granita, widely known as a Sicilian dessert, is a combination of fruit, sugar, and water, frozen until set. The key to smooth granita is running your fork through the mixture a few times while it's in the freezer.
Keyword:
cucumber granita
Ingredients
½

cup

sugar

½

cup

water

2

teaspoons

lime zest,

plus extra for garnish

2

tablespoons

fresh lime juice

4

cups

cubed cucumbers,

about 2 large

½

teaspoon

kosher salt

6

sprigs dill
Instructions
Combine the sugar and water in a small saucepan and bring to a boil over medium-high heat. Cook, stirring, until the sugar is completely dissolved, about 1 minute. Immediately remove from the heat.

Transfer the sugar mixture to a high-speed blender or food processor and add the lime zest and juice, cucumber, and salt. Blend until smooth, about 30 seconds.

Pour the mixture into a 9 x 5-inch loaf pan or baking sheet. Freeze in 45-minute increments, dragging a fork through to mix and break up large chunks after each time, until a frozen and fluffy ice mixture forms, 6 to 8 hours total.

To serve, divide the granita among six dishes and garnish each with a sprig of dill and a sprinkling of lime zest.