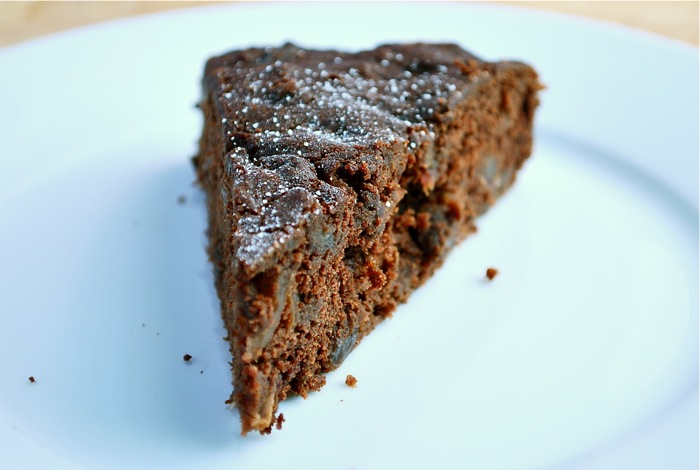 For whatever reason, I'd been putting this date cake off for weeks. The pound of exquisite Medjool dates I had purchased wallowed in the fridge. Every few days the allure of the dates would prove irresistible and, wondering if the cake would ever get made, I'd pinch a couple. But then, it snowed.
If you live in the Northern Hemisphere you probably heard–the east coast got snow in October. We were mostly expecting nothing, but Saturday morning rain turned quickly to snow. First a  few scattered flakes, then gigantic fluff, then it came faster, and soon, it was straight-up snowing. And then what are you going to? Make a date cake, of course.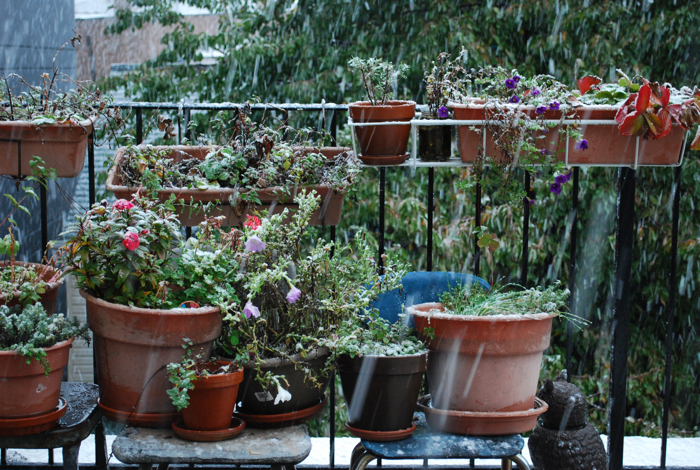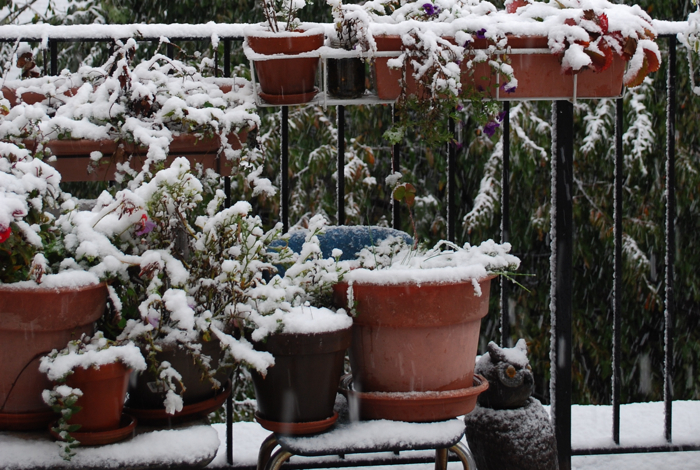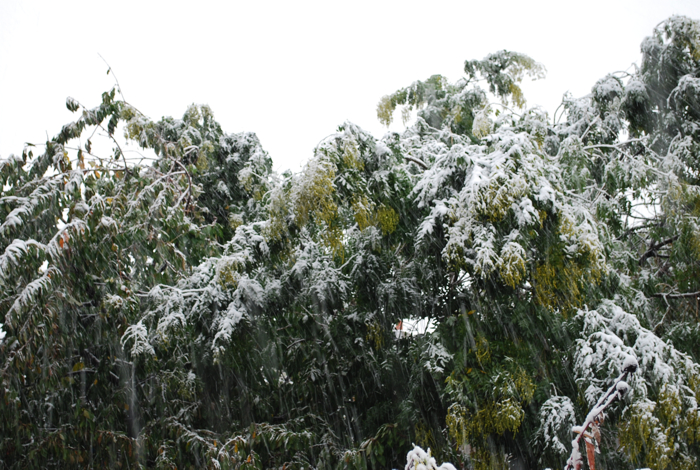 Brian and I are serious devotees of the date cake served up at local eatery Moto. I even bought one for his birthday once. This time though, I wanted to make it myself. My take has a healthy bent–which is good since I pretty much consumed half of this cake by myself. Imbued with the smoky sweetness of dates, coffee, and cocoa, this cake has a silky, crumbly texture. It's moist, but also light and airy. The cake does look a bit homely, but you can always dress it up with a dollop of something. And anyway, no one will care after the first bite.
Date Cake (adapted from The Wednesday Chef)
makes one 9″ cake
2 cups dates
1 cup hot coffee
10 tablespoons room temperature butter
1/4 cup brown sugar
2 eggs
1 1/3 cups white whole wheat flour
2/3 cup cocoa powder
1 teaspoon baking soda
1 teaspoon salt
Preheat oven to 350 degrees.
Pit and chop the dates into small bits. Pack into a small bowl and cover with the warm coffee. Set aside while you prepare the rest of the cake.
Grease a 9-10″ cake pan (I used a smallish spring form). Dust pan with cocoa powder, and set aside.
Use a mixer to beat the butter until light and fluffy, for 3 minutes or so. Add the sugar, and beat for another one or two minutes. Add the eggs one at a time. Meanwhile, combine the flour, cocoa, baking soda, and salt in another bowl. With beater on low, slowly add the flour mixture. Finally, add the date and coffee mixture, and mix just until combined.
Spoon into prepared cake pan. Bake cake for 35 – 40 minutes, or until a toothpick inserted in the center comes out with just a few crumbs.
Cool cake and serve (with a dollop of lightly sweet whipped cream if there's cause to be fancy).