A weekly fall produce guide to what's in season right now based on the contents of our CSA share, with CSA and farmer's market recipes and ideas. This week's mid-September inspiration: kuri squash, arugula, radishes, and late season cherry tomatoes.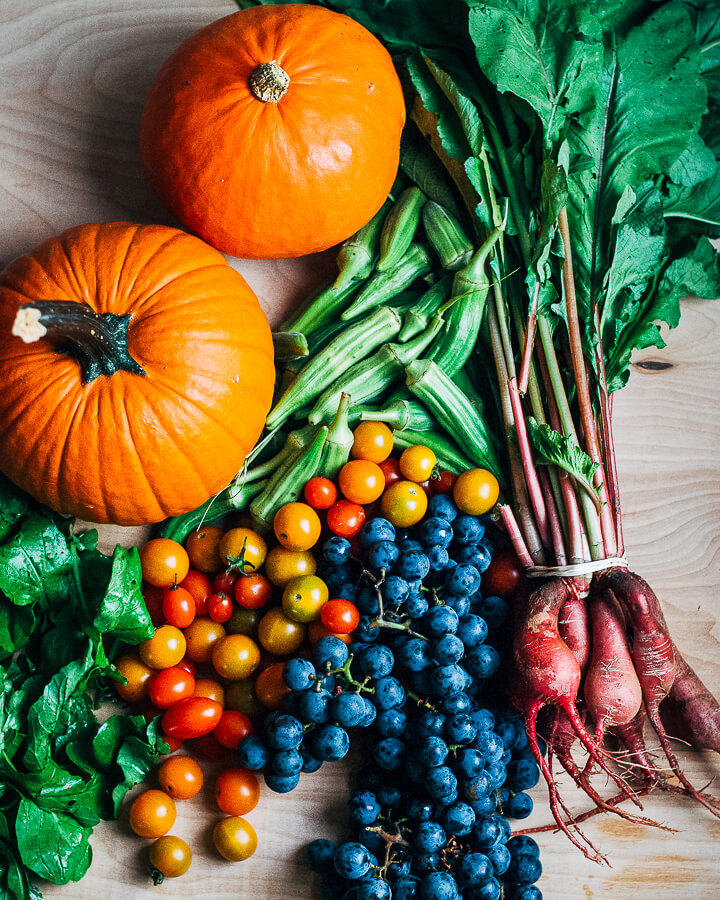 Real deal fall has arrived. Crisp days haven't quite descended, but mornings call for jackets. The cicadas have mostly quieted, their frenetic rattles replaced by the steady thrum of crickets. I like to watch the birds this time of year – it's a good time to spot migrating species making their way through. The end of summer was dry, and I worried that fall color would be unimpressive, but a damp few weeks has given me hope that we might have a good show after all. 
I love how weird September produce is. The juxtaposition of summer foods like tomatoes and summer squash with cooler weather crops like radishes, greens, and roots. We picked up our very first CSA pumpkin and a kuri squash this week. Fruit-wise, Asian pears and concord grapes sit alongside a sea of apples.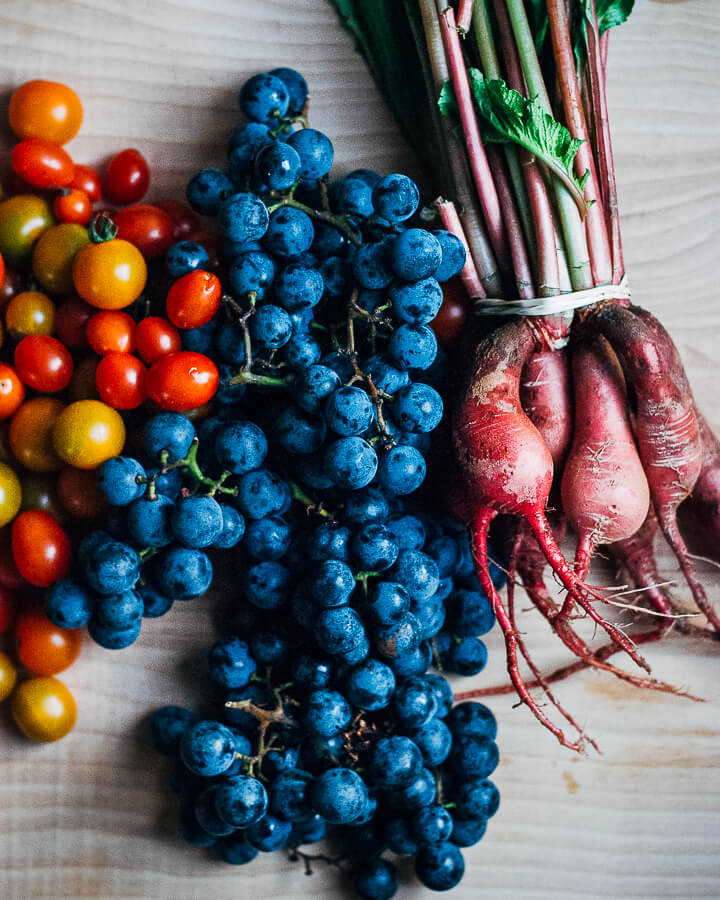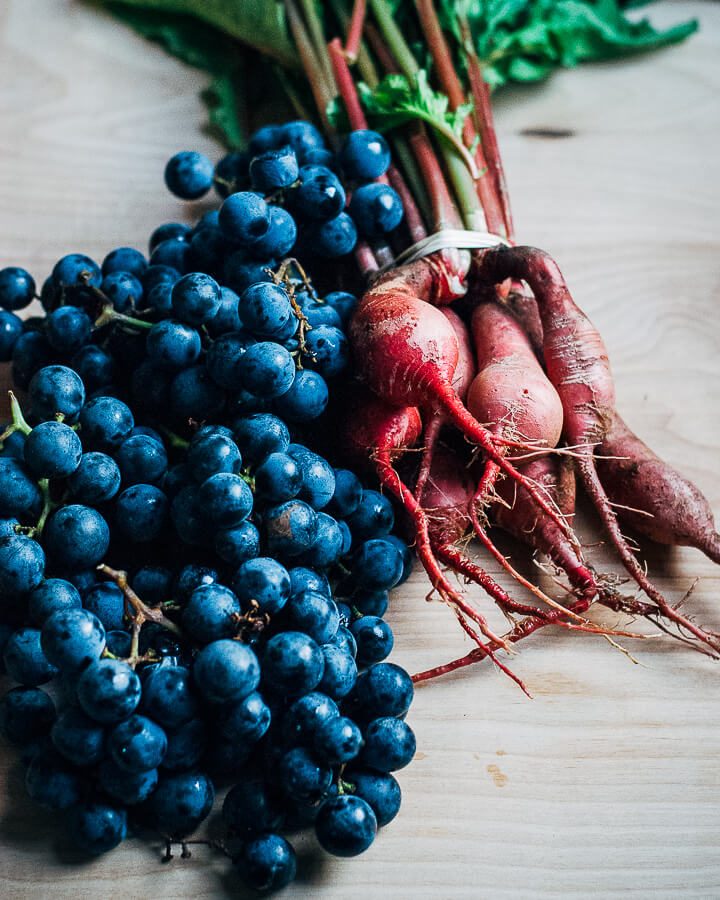 It's a good time to have the oven on or something bubbling on the stove. This week's guide focuses on slow cooking, roasting, and soups.
Kuri Squash
Kale and Roasted Kuri Squash Salad // A House in the Hills
Roasted Kuri and Coconut Soup // The Kitchn
Maple-Roasted Kuri Squash // So…Let's Hang Out
Kuri Squash 'Steak' and Eggs // Not Eating Out in New York
Arugula
Toasted Barley with Sausage and Arugula Pesto // Brooklyn Supper
Mini Burgers with Smoked Mozzarella and Arugula // i am a food blog
Eggs Benedict Cumberbatch // My Name is Yeh
Arugula, Pecorino, Pine Nut, and Pear Salad // Saveur
Radishes
Roasted Radishes and Salad Turnips with Pesto // Brooklyn Supper
Braised Chicken Legs with Radishes and Turnips // Brooklyn Supper
Grilled Radishes with Mint and Lime // Brooklyn Supper
Honey-Roasted Radishes // The Bitten Word
Cherry Tomatoes
Roasted Tomato Soup // Brooklyn Supper
Roasted Cherry Tomato Salsa // Brooklyn Supper
Simple Pizza with Cherry Tomatoes and Fresh Mozzarella // Brooklyn Supper
Baked Eggs on Roasted Cherry Tomatoes // Cookie + Kate
Polenta Tart with White Bean Spread and Roasted Cherry Tomatoes // Choosing Raw