A rich and impossibly delicate French custard cake with sliced peaches from Polina Chesnakova's newest cookbook, Everyday Cake.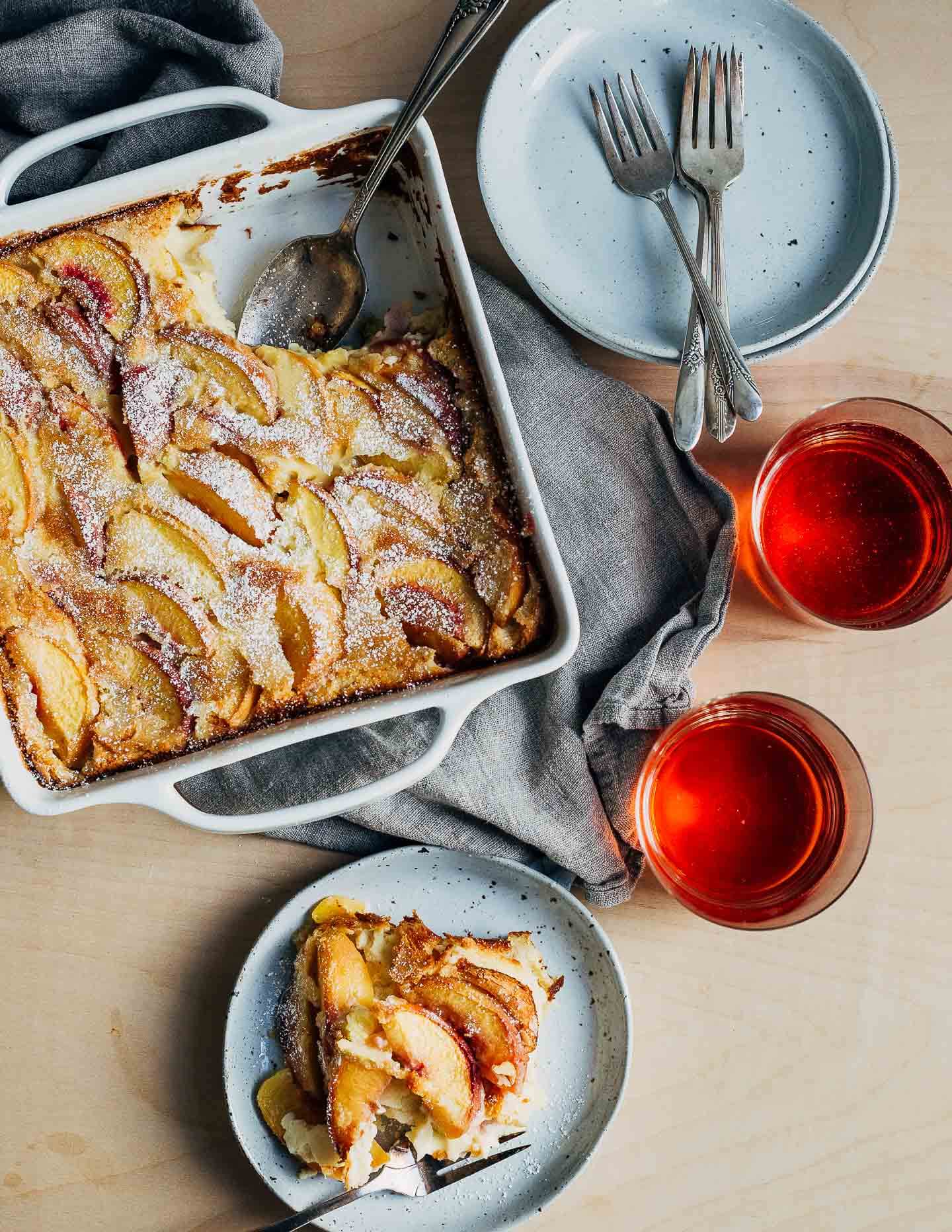 I think we can all agree that everyday cake sounds like a pretty good thing and the recipes in Polina Chesnakova's newest cookbook Everyday Cake are easy enough to make them something you enjoy, well, every day. From approachable layer cakes to irresistible loaf cakes to absolutely stunning bundts, Everyday Cake has a cake for nearly every occasion. And because there's a focus on simplicity, these are delicious recipes that home bakers of all skill levels can make without a lot of effort.
Learn more about Polina and her newest cookbook right here (she also wrote one about hot cheese!!!). If you're in the Charlottesville area, join her on September 22 at Common House for a book signing, or check out the full list of book tour events – including events in DC, Brooklyn, and Boston – here.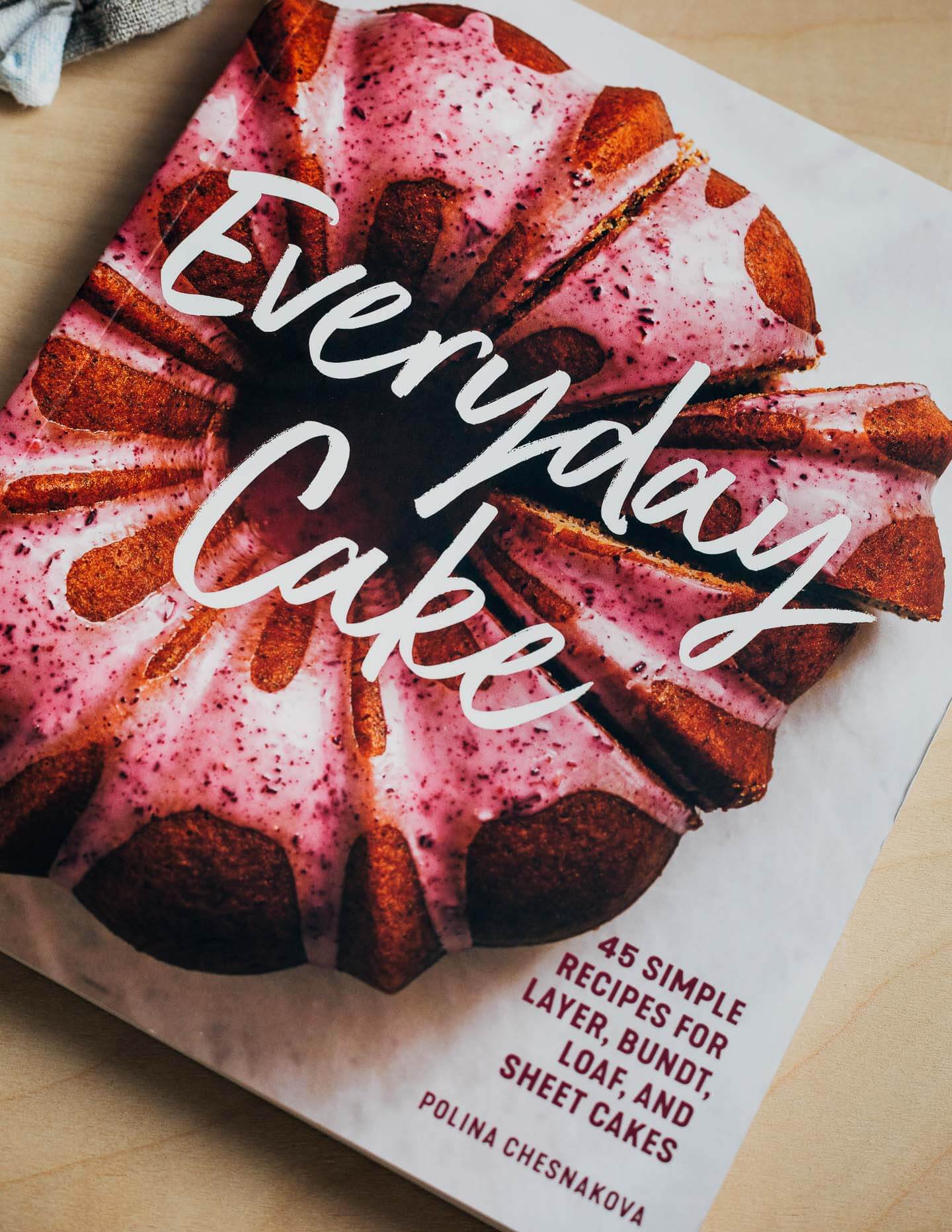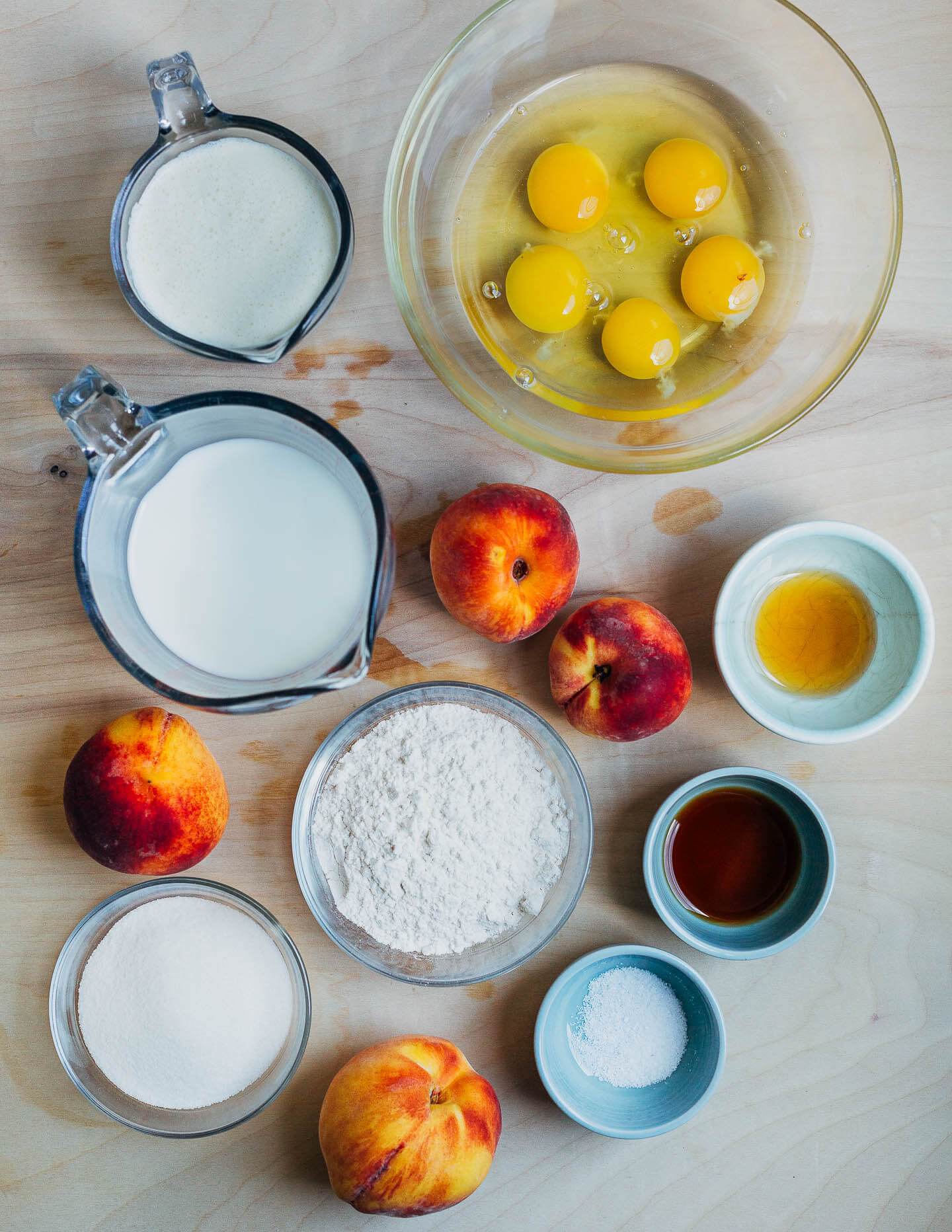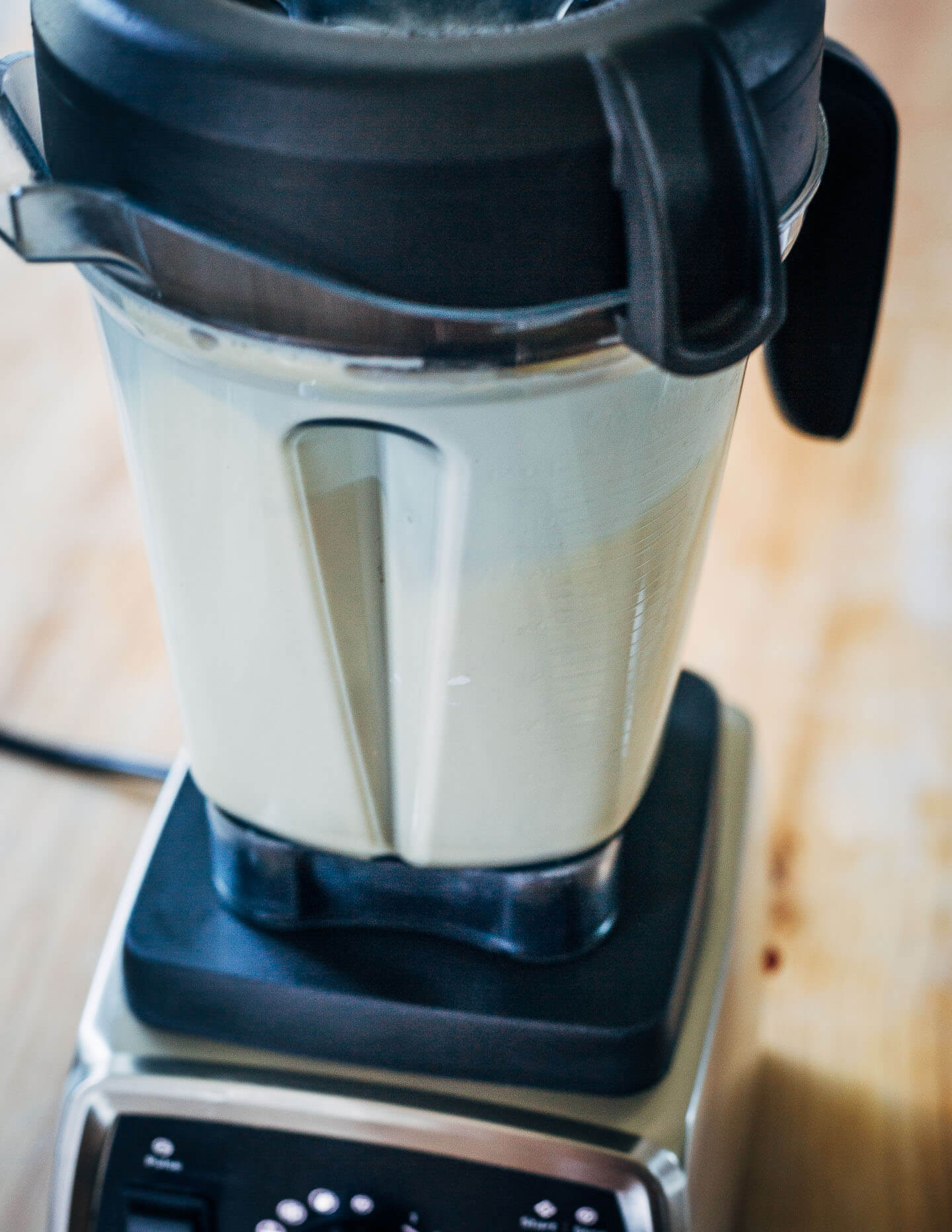 Custard Cake for Every Season
I love a custard-style cake – the kind with lots of eggs, cream, and just enough flour to hold it all together. But custard cakes can be tricky. You want your custard cake to be puffed up and delicate, with just a little bit of jiggle. The fruit should have some bite, and be warmed through, but not quite jammy. Lucky for me, Polina's custard cake, a recipe conceived with the versatility to include everything from cherries to stone fruits to apples and pears, is delightfully simple and cooks up perfectly. So, no matter what the season, a delicious, pudding-like custard cake can be yours in a little more than an hour.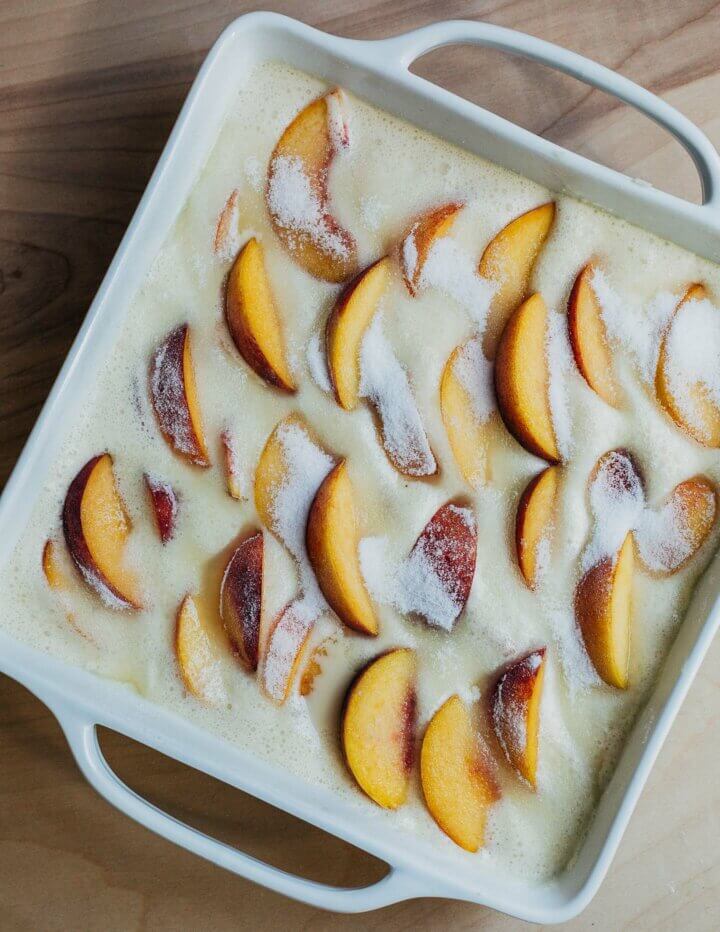 Polina's custard cake includes an apple variation, but I found myself not quite ready to turn the page on peak summer produce and went with lovely yellow peaches from Saunders Brothers. If you find yourself with a trove of peaches and a cookout to attend over the long holiday weekend, this lovely peach custard cake is just the thing.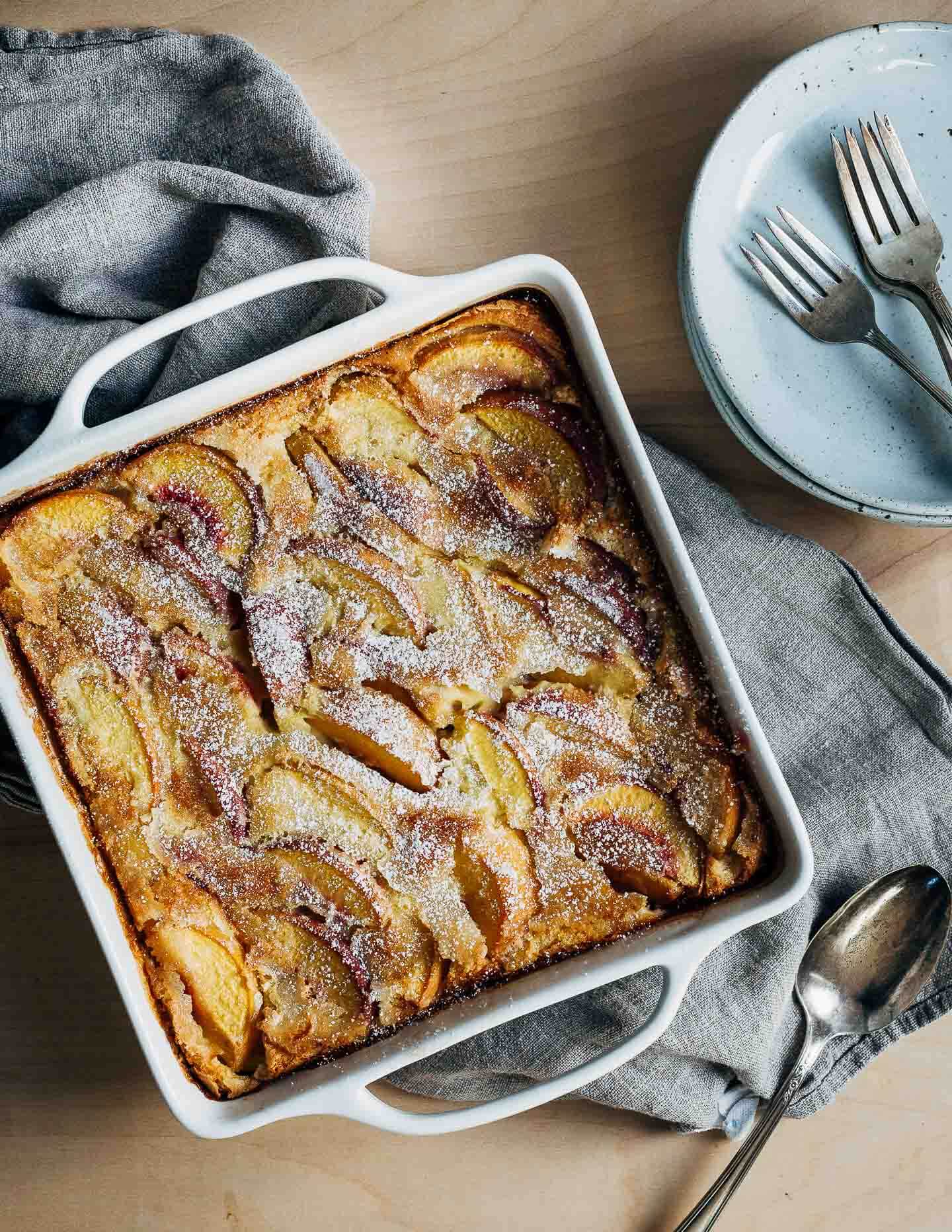 French Custard Cake Basics
The batter for this custard cake comes together in the blender. Just pre-measure the ingredients, add the wet, and then the dry, and blend. Note that the batter needs at least an hour to chill before baking.
The cake bakes in a 2-quart baking dish, a 9 x 9-inch dish is perfect. To prep, butter the dish thoroughly and then coat with sugar, tipping out any excess.
All that's left is to arrange the fruit, pour the batter into the baking dish, top with sugar, and bake.
Polina recommends serving the cake with a dusting of powdered sugar and I concur. This cake is best the day it's baked, but the batter can be prepped several days ahead of time. If serving warm, or if you're traveling with the cake, give the cake an extra dusting of powdered sugar just before serving to make everything pop.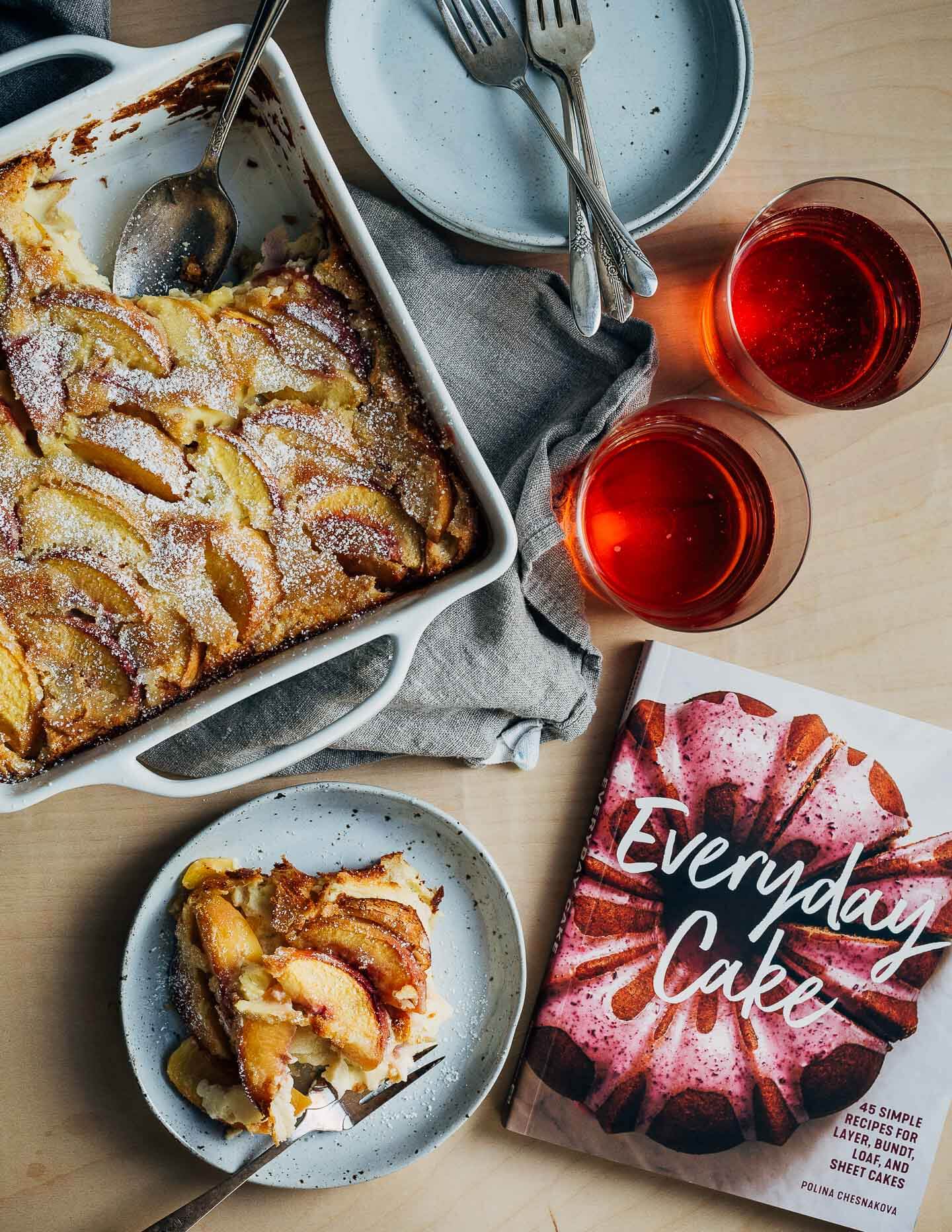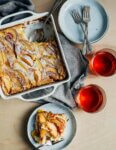 French Custard Cake with Peaches from Polina Chesnakova's 'Everyday Cake'
Headnote and recipe reprinted with permission from Everyday Cake by Polina Chesnakova; copyright 2022 from Sasquatch Books.
France has a myriad of fruit-baked-in-custard cakes: clafoutis with cherries, far normand with apples, flaugnarde with pears, and far breton with plumped prunes or other dried fruit. This custard cake is none of these, but certainly inspired by all. The rich, booze-spiked batter comes together in seconds in a blender and lends itself to being baked year-round with any seasonal fruit – or vegetable, in the case of rhubarb – you might have on hand, though do avoid anything too juicy or overly ripe. It's an effortless dessert that will impress any guest. So very French!
Ingredients
Cake
3/4

cup

(100 g) all-purpose flour

2/3

cup

(135 g) granulated sugar

1/2

teaspoon

kosher salt

5

eggs

1

cup

(235 ml) heavy cream

1

cup

(235 ml) whole milk

2

tablespoons

brandy,

cognac, rum, kirsch, calvados, or other eau-de-vie

2

teaspoon

vanilla extract

1 to 1 1/4

pounds

(about 3 cups) cherries, fresh berries, rhubarb, plums, peaches, apples, or pears
Assembly
Unsalted butter,

for greasing

Granulated sugar,

for dusting and topping

Powdered sugar,

for dusting (optional)
Instructions
In a blender, blend all of the ingredients on medium speed until the batter is completely smooth and lump-free, 20 - 45 seconds depending on your blender. Alternatively, in a large bowl, whisk together the flour, sugar, and salt. Add the eggs and whisk until smooth. Whisk in the cream, milk, brandy, and vanilla. Chill the batter in the refrigerator for at least 1 hour or in an airtight container for up to three days.

Meanwhile, prep your chosen fruit:pit cherries; trim and cut rhubarb into 1-inch pieces and toss with 1 - 2 tablespoons sugar; pit and thickly slice plums or peaches. If using apples or pears, prep and cook according to instructions in the notes below. You will need 3 cups prepped fruit for the cake.

To assemble, first preheat the oven to 350 degrees F. Generously butter a deep 2-quart baking dish – such as one 11 by 7 inches or a 9-inch square – and lightly coat with granulated sugar. Tap out any excess.

Stir the batter to reincorporate any flour that has settled on the bottom. Arrange the fruit in an even layer in the baking dish, and if using apples or pears, reserve some for the top. Slowly pour the batter over the fruit, making sure not to disturb it too much. Top with the remaining fruit and sprinkle evenly with 3 tablespoons granulated sugar.

Bake until the cake puffs up, is a nice golden color, and a tester inserted into the center comes out relatively clean, 55 - 70 minutes. Don't be alarmed if the cake sinks as it cools – this is normal. Dust with powdered sugar and serve warm or at room temperature. This cake is best the day it is baked but will keep well wrapped in the refrigerator for up to one day.
Recipe Notes
To use apples or pears: To prep apples or pears, peel, core, and slice them 1/8-inch thick. In a medium bowl. toss the slices with 2 tablespoons granulated sugar and 1/4 teaspoon kosher salt. Heat a large skillet over medium heat. Add the fruit and cook, stirring often, until it begins to soften and release juices and the edges start to turn translucent, 3 - 5 minutes. The centers should still have a bit of crunch. Remove from the heat. Add 1/4 cup of whichever liquor you've used in the batter and toss to combine. Let the mixture cool to room temperature before proceeding with assembly.