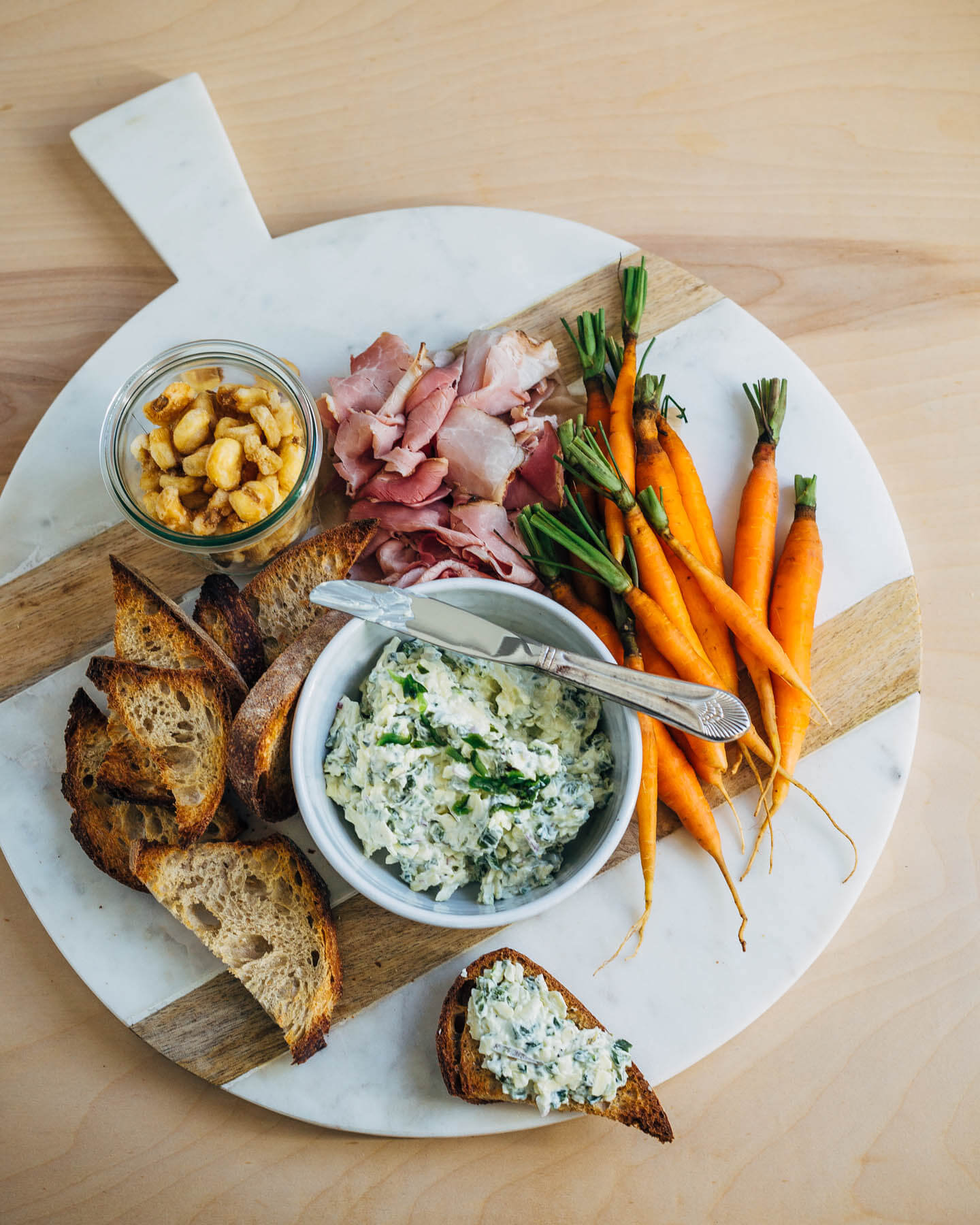 Making space for creative inspiration and changing things up with a recipe for green chili pimento cheese, in partnership with HP.

Over the weekend, a need to clean seized me. Not just tabletops and floors, but a deep clean that included windows, curtains, baseboards, and walls. It feels like a good time for a clean slate. With this in mind, I'm looking more closely at my work and giving myself the space to question each detail, from the recipes I develop to the images I create and share.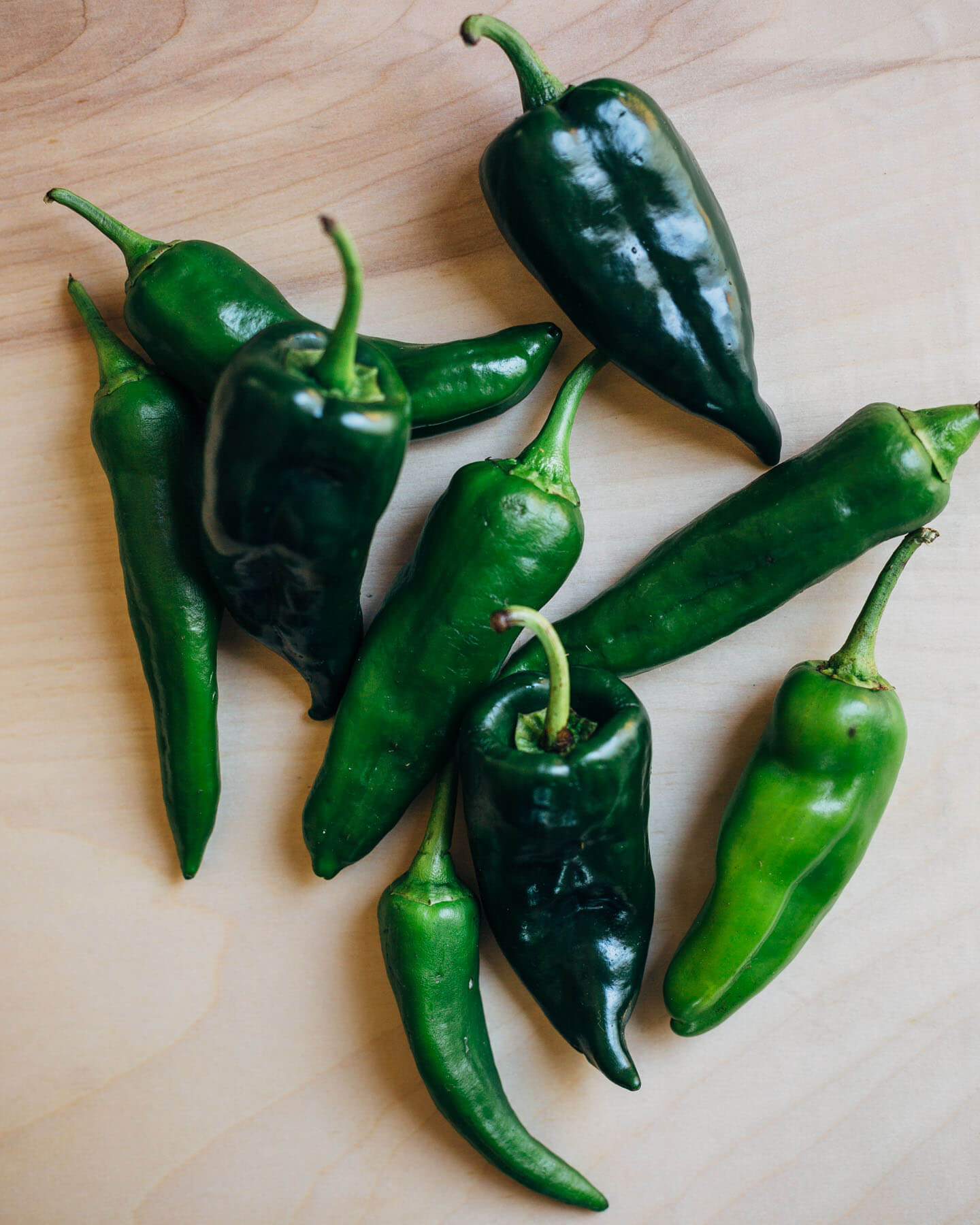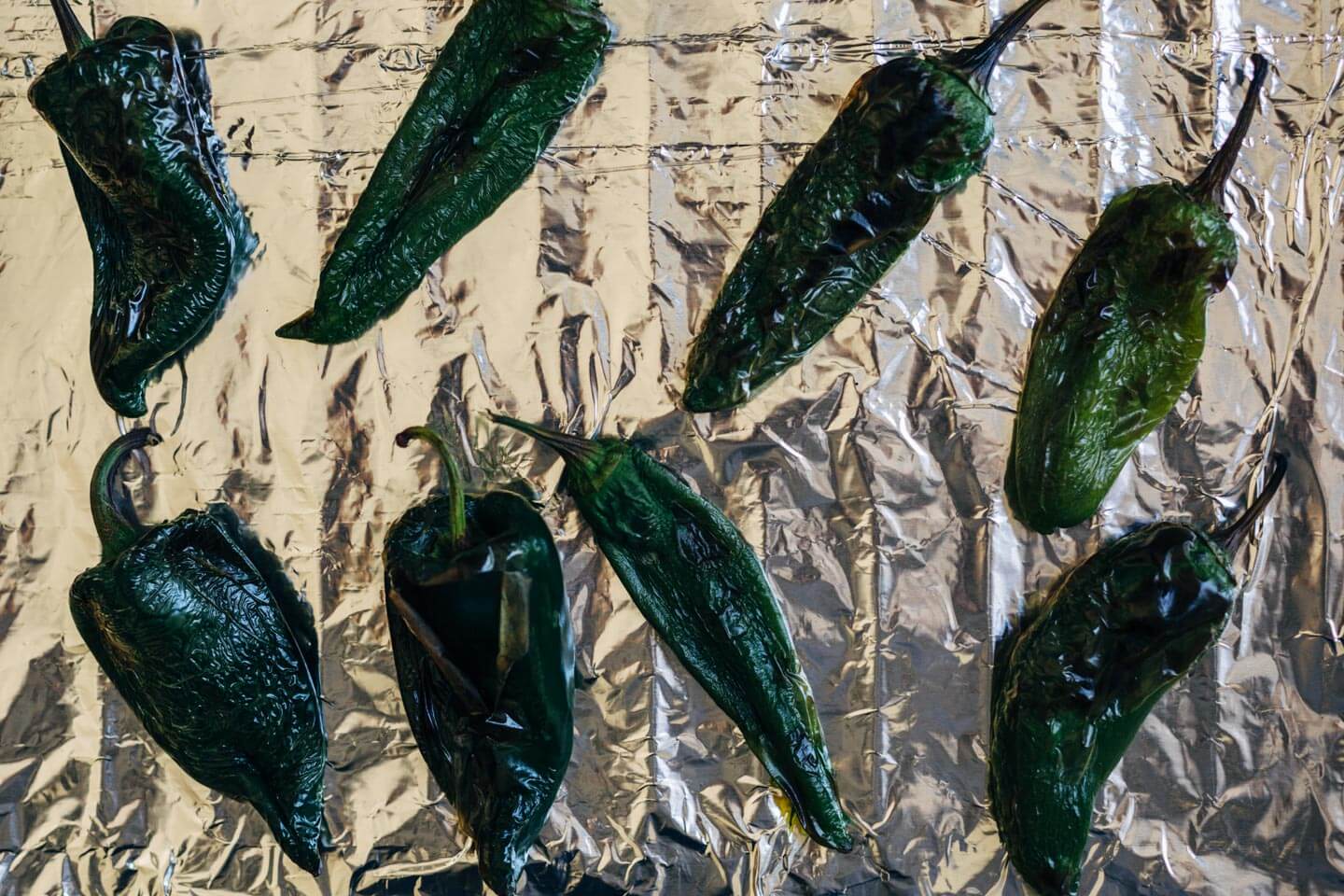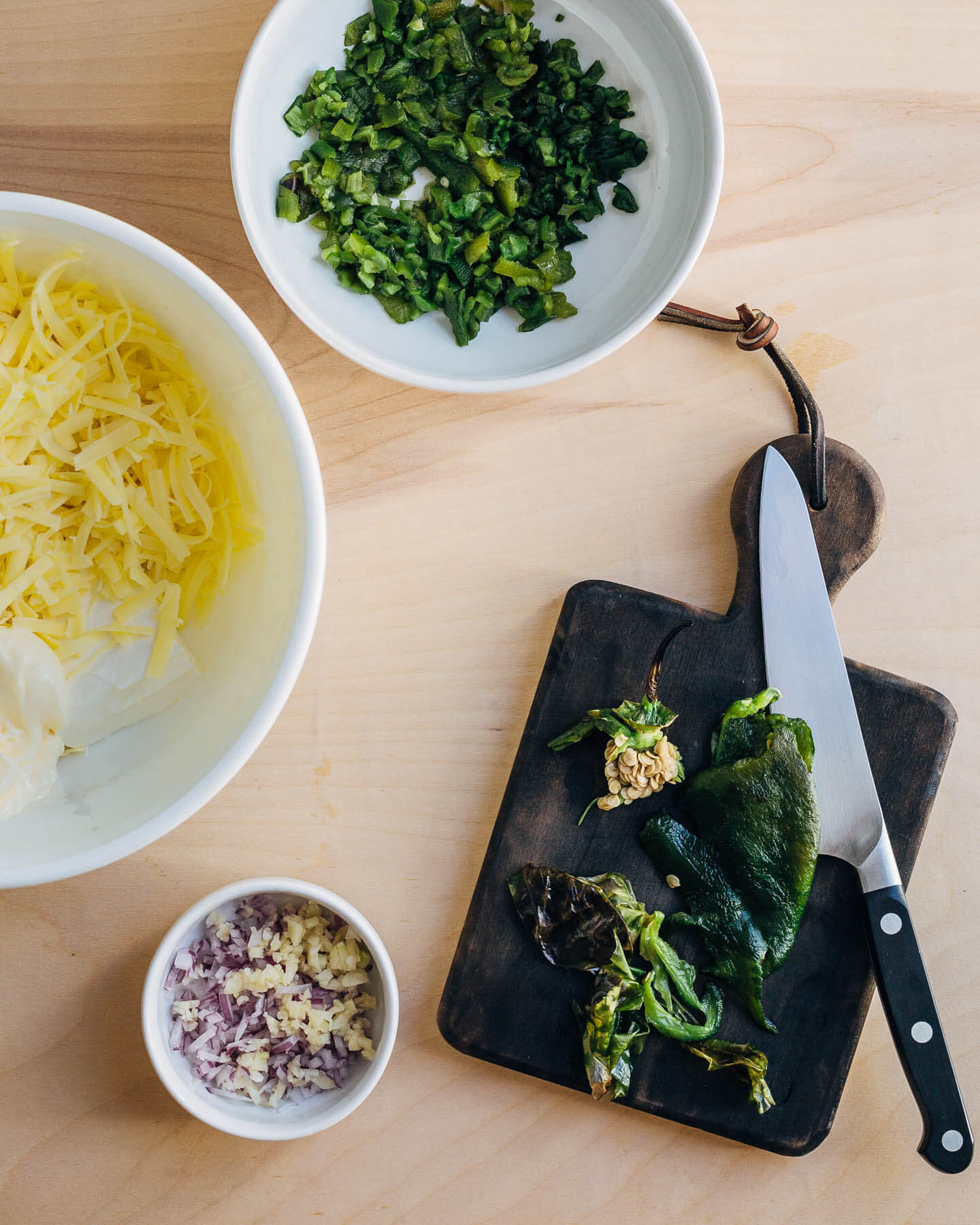 I've felt myself circling whatever's next for a while now, but haven't quite found it. With all the cleaning and reexamination, I'm hoping to make room for the next exciting project to land.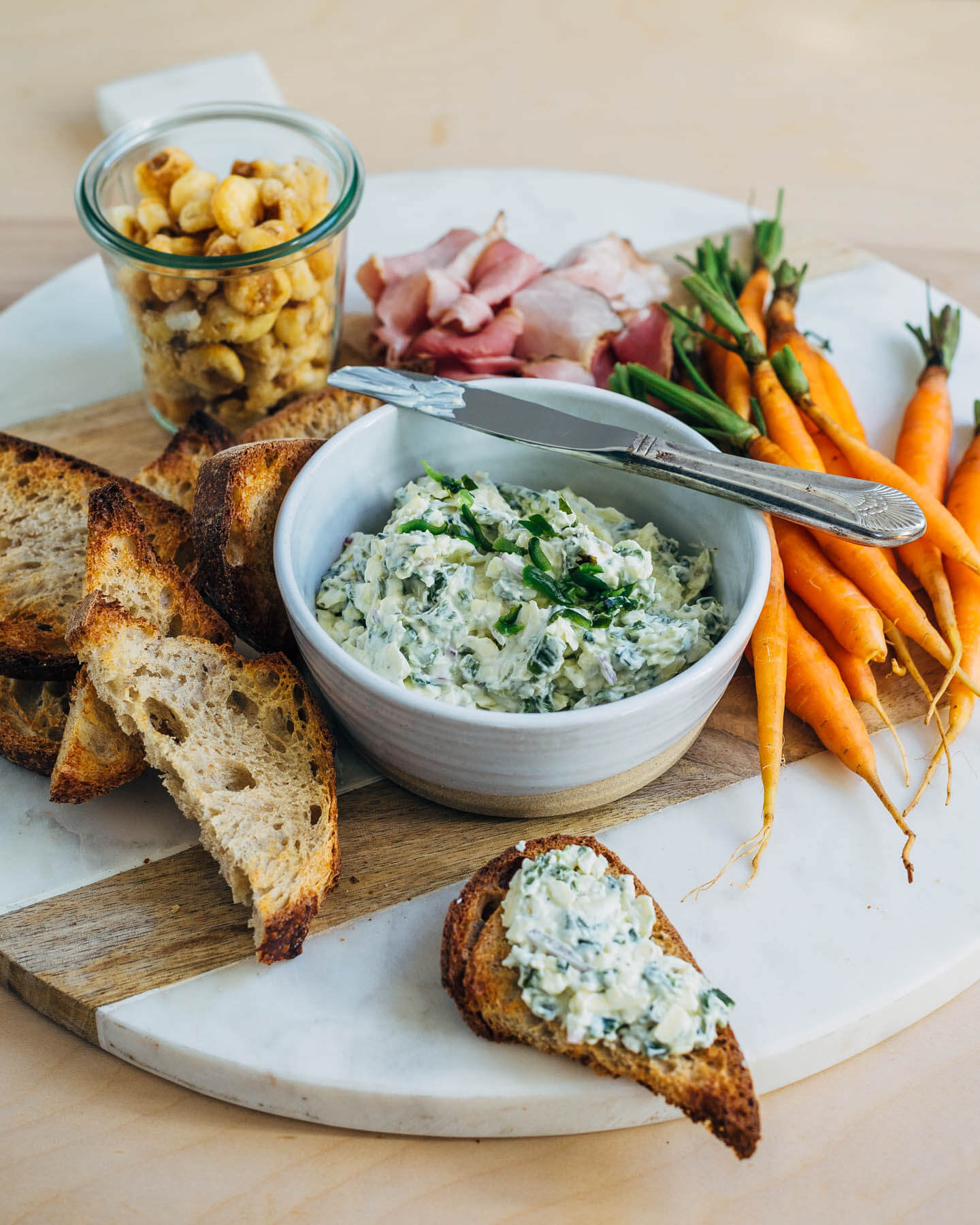 And when it does, I'll be glad to have my HP Spectre by my side. Having a laptop so lightweight and with such long battery life has untethered me from my work station and freed me to work how and when I want. Beyond the obvious stuff like uploading and editing photos while I'm working in the field, it's also nice to be able to quickly retreat to a quiet room to talk with clients or decamp to a sunny park bench when I need some added inspiration. My HP has made it possible for me to leave the workspace behind, and has given me the space to dream my dreams and create recipes I love and want to share.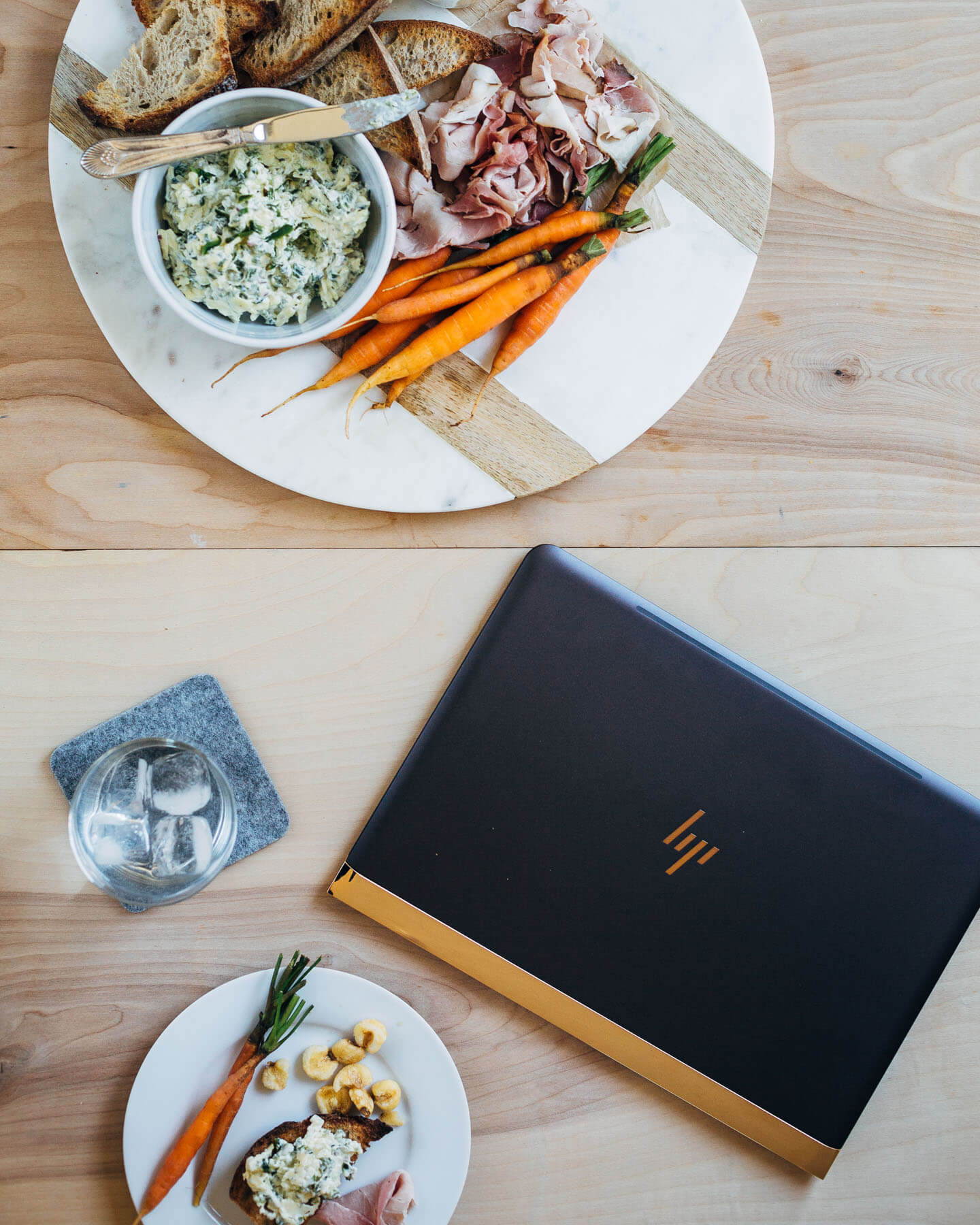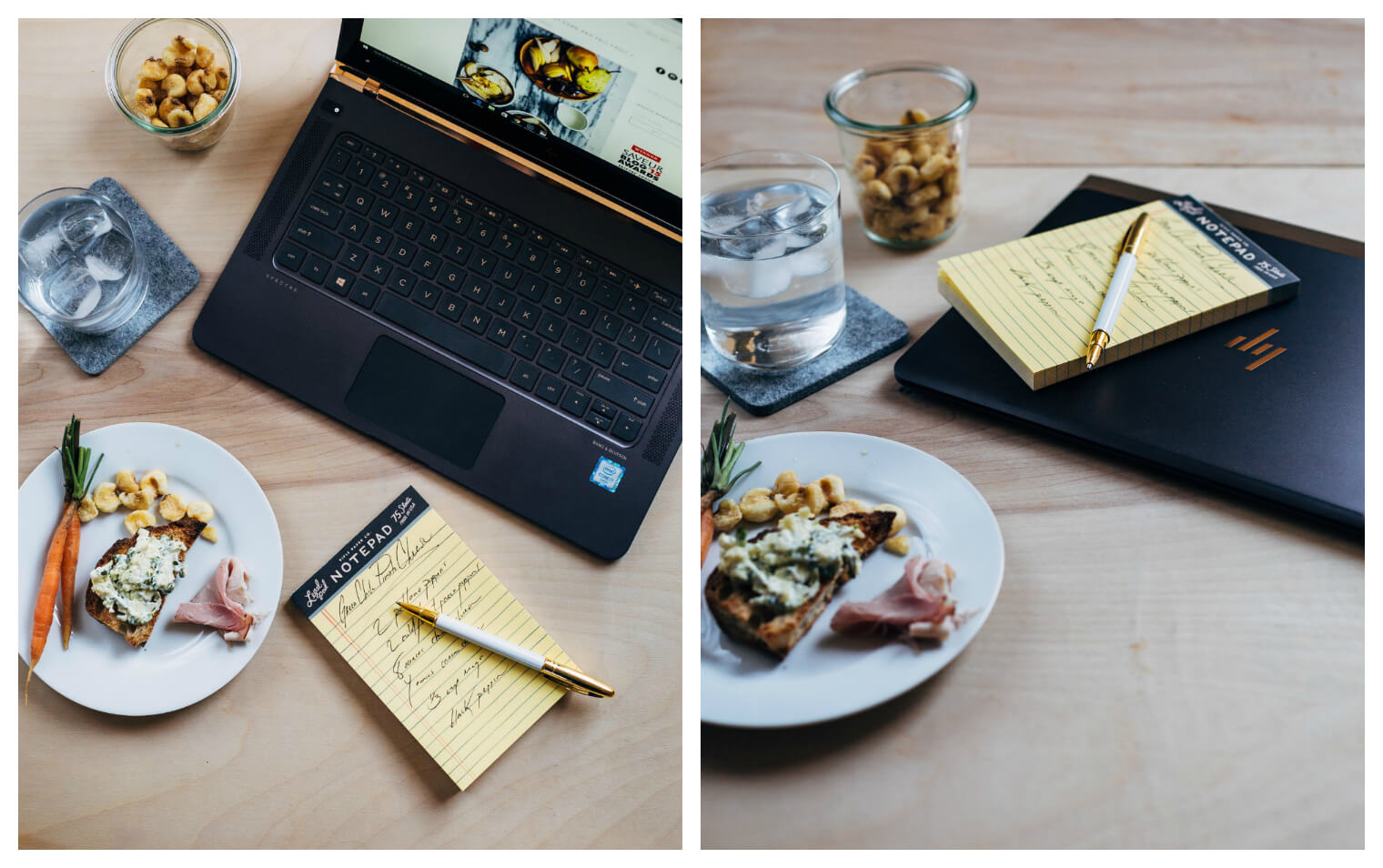 In the spirit of change, I offer you green chili pimento cheese. Green chili pimento cheese is a lot like classic pimento cheese, but just a little different, more interesting, and spicy. The mix of roasted sweet Cubanelle peppers and mild poblanos give the spread wonderful depth and serious eatability. So far, I've found I love this pimento cheese on toast, ham sandwiches, quesadillas, and crackers. I have plans for grilled cheese too, so I'll keep you posted.
For a spicier pimento cheese, sub in a jalapeño or two for the Cubanelles.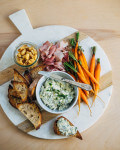 Roasted Green Chili Pimento Cheese
Changing up a classic recipe with smoky roasted green chili pimento cheese.
Ingredients
6

Cubanelle peppers

8

ounces

cheddar cheese,

shredded

4

ounces

cream cheese softened

1/3

cup

mayonnaise

real

1/4

cup

minced red onion

2

cloves

garlic,

smashed, peeled, and minced

1

teaspoon

rice wine vinegar

1/2

teaspoon

freshly ground black pepper

sea salt if needed
Instructions
Set broiler to high. Line a broiler pan with foil and arrange peppers. Slide under broiler and roast, turning peppers until the skin is blackened all over. Set in a paper bag, seal, and set aside for 10 minutes.

Remove the blackened skin (it will peel of easily), and remove the stem and seeds under cold running water. Pat dry and mince.

In a large bowl, combine minced peppers, cheddar, cream cheese, mayo, red onion, garlic, and rice wine vinegar. Stir until well mixed. Add pepper. Taste, and add sea salt if needed. (I didn't end up adding any.)

Pimento cheese can be served right away, but will be better if given time to chill covered in the fridge. A few hours are great; overnight is even better.

This post was sponsored by HP. Thanks for supporting the brands that make our work on BkS possible!
SaveSave