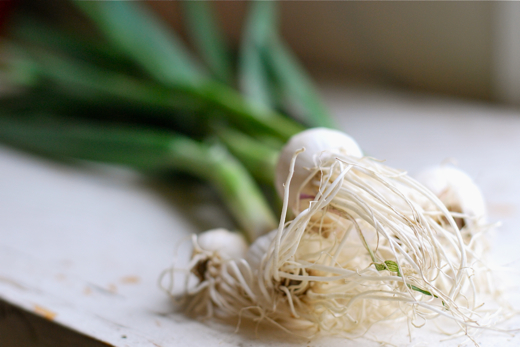 Green garlic, otherwise known as young or spring garlic, is now available at local markets. It's one of many springtime garlic variations–garlic chives and scapes being others. Milder than its full-grown counterpart, spring garlic can be used anywhere you might add garlic or onions. Because it's more mild than garlic, green garlic can play a mellow role in spring-friendly raw garlic dishes like pesto.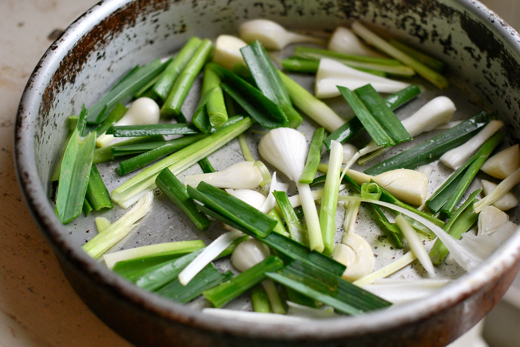 Like leeks, the lighter parts of the stem are most tender, while the green tops can be tough or chewy. Early in the season the whole stalk will saute well, though you may want to trim the greens for roast or grilled green garlic.
Garlic is also very easy to grow, even in very small containers. Here's our how-to on growing your own green garlic. You can use green garlic as the highlight of a spring soup or salsa verde.