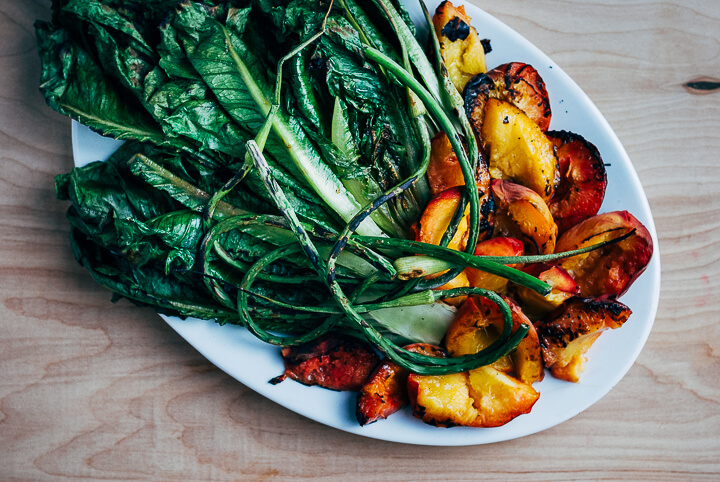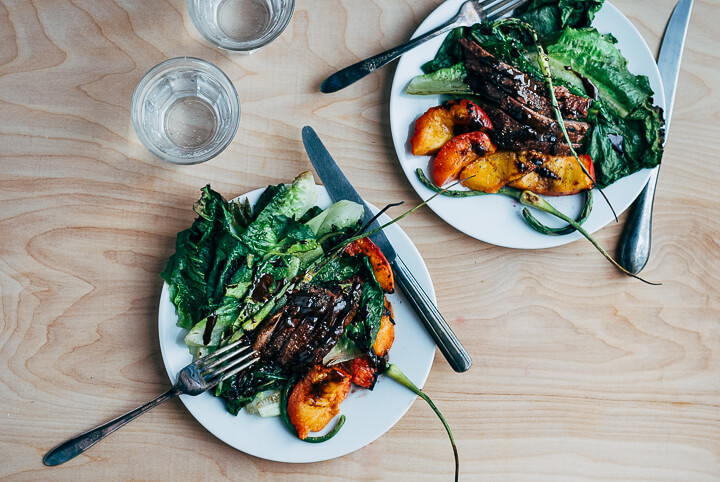 Last night, around nine in the evening, a tiny prop plane touched down on the runway in Charlottesville. We'd taken off in Charlotte, swinging east around a big storm. As we cleared the towering thunderheads, a magnificent pink and orange sunset set up over the Blue Ridge mountains. In New York, it was the sight of the massive city rising straight out of the water that would bring me the feeling of homecoming. But, as Brian and I became disenchanted with NYC, that sight stopped bringing the same comfort. "Where is nature in all this?" I'd think as I took in all that concrete and glass from above. Now, whether flying or driving, it's the sight of the Blue Ridge Mountains, stretching out just west of my small city, that lets me know I'm close to home.
I'd been in the Dominican Republic for one of those trips that's part work and part tropical magic. The weather there was sweltering, just like in Virginia, but the ocean breeze and turquoise Caribbean water tempered the searing sun nicely. As someone who lives and breathes seasonal food, the tropics, with their general lack of seasonal ebb and flow are confusing. Still, after plates piled high with perfect mangoes, passion fruit, pineapple, and watermelon, it's tough to make the switch back to East Coast eating.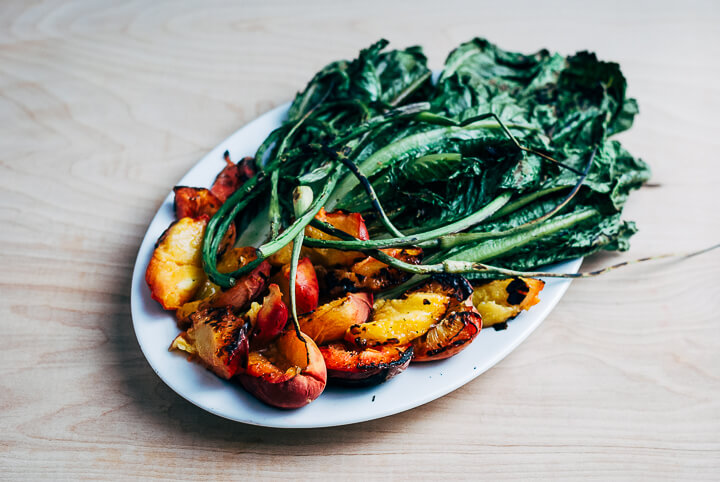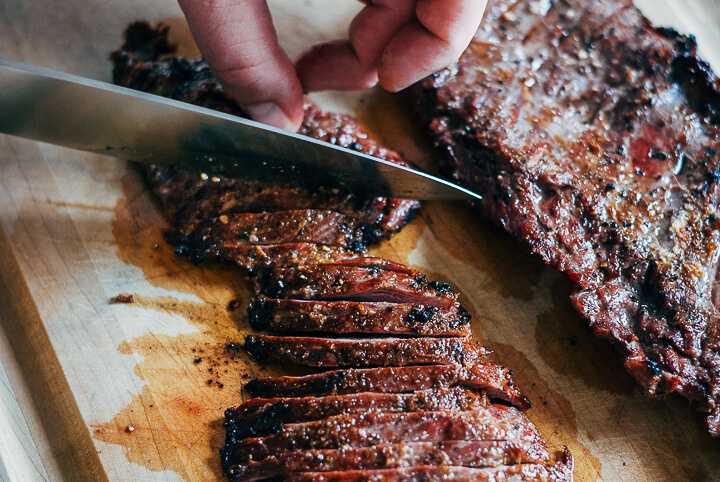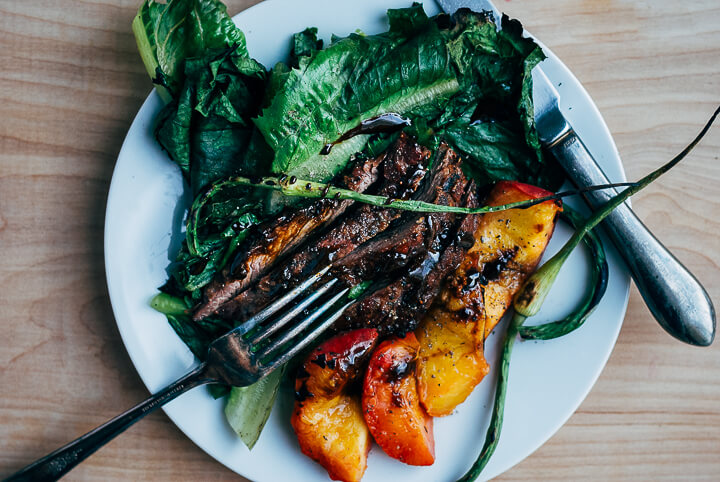 This salad seems like a good place to start. Made almost entirely on the grill, it's filled with of-the-moment local ingredients like garlic scapes, the first peaches of the season, romaine, and tender skirt steak, and topped with a tangy, sweet balsamic reduction. Red wine spritzers are a solid summery accompaniment; then again, a couple bottles of Presidente would be great too.