Summer-perfect grilled zucchini and corn tacos with a spicy, smoky plant-based sunflower seed chorizo topping made with sunflower seeds, dried guajillo chilies, and sun-dried tomatoes.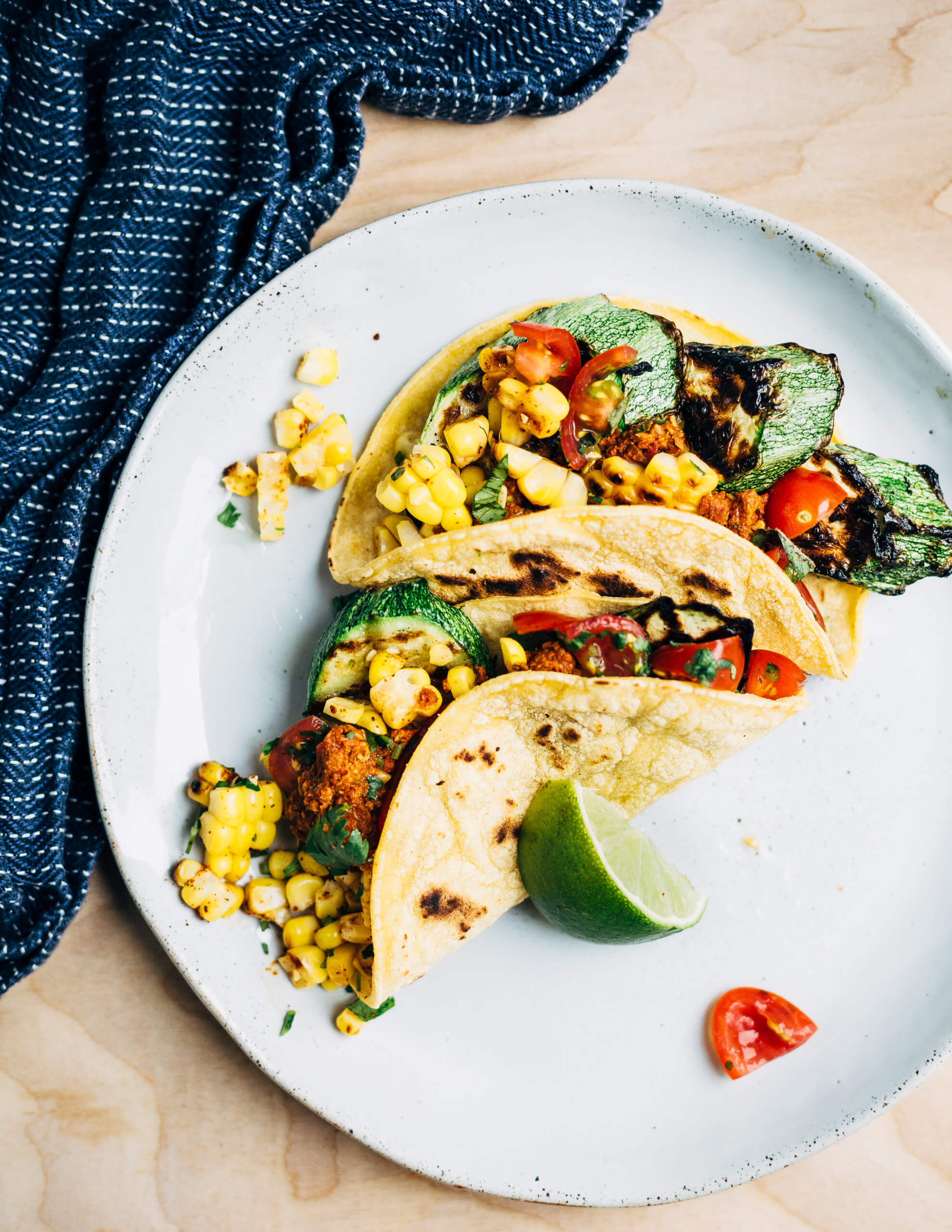 It's July. My garden has reached pretty epic proportions (I promise to share a garden tour soon!), and the first produce is starting to roll in. The tomatoes are nearly there, the beans are just kicking in, and, predictably, there is so much zucchini.
This year, I'm determined to expand my zucchini repertoire. Fritters are always delicious. So is zucchini bread. I'm also in search of a more everyday way to eat and enjoy the zucchini pouring out of the garden.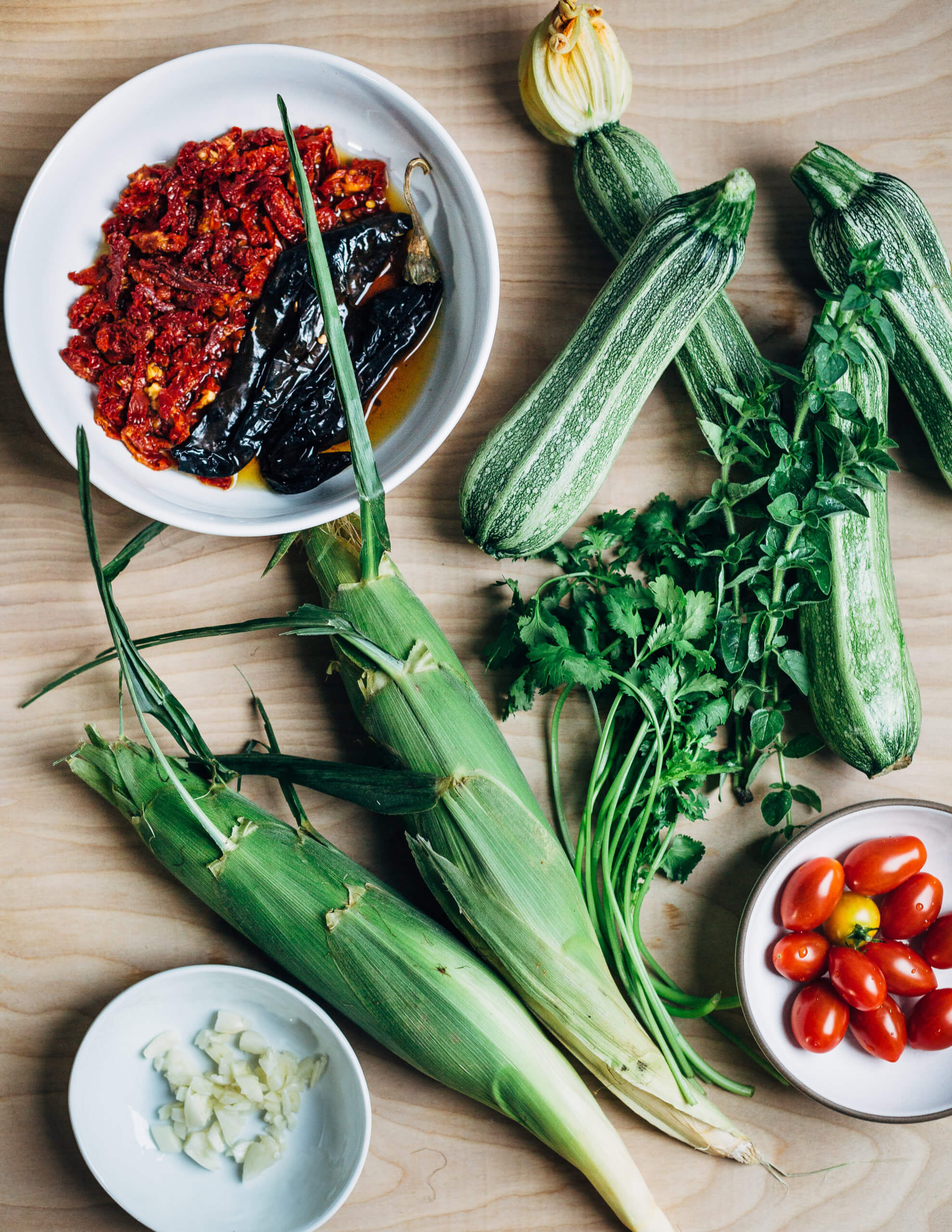 Embracing the Texture of Zucchini
I've spent years fighting the mushiness of zucchini, preferring to saute it just 4 – 5 rounds at a time to avoid the sogginess crowding causes. But this year, I'm leaning into zucchini's texture. Whether on the grill, in the oven or sauté pan, I've found a simple step to concentrate flavors and make zucchini delicious. That step? Cook the zucchini with high heat and then let it sit for 15 – 20 minutes. That's it. This pause after cooking concentrates flavors and allows the salt and spices time to permeate the zucchini entirely. The resulting dish isn't mushy, but yielding and velvety. Perfect summer deliciousness.
(It bears noting that this step works for small to medium zucchini. I'm sorry to tell you that if you have a giant that has slipped your notice on the vine, it will most definitely be watery. Make zucchini bread.)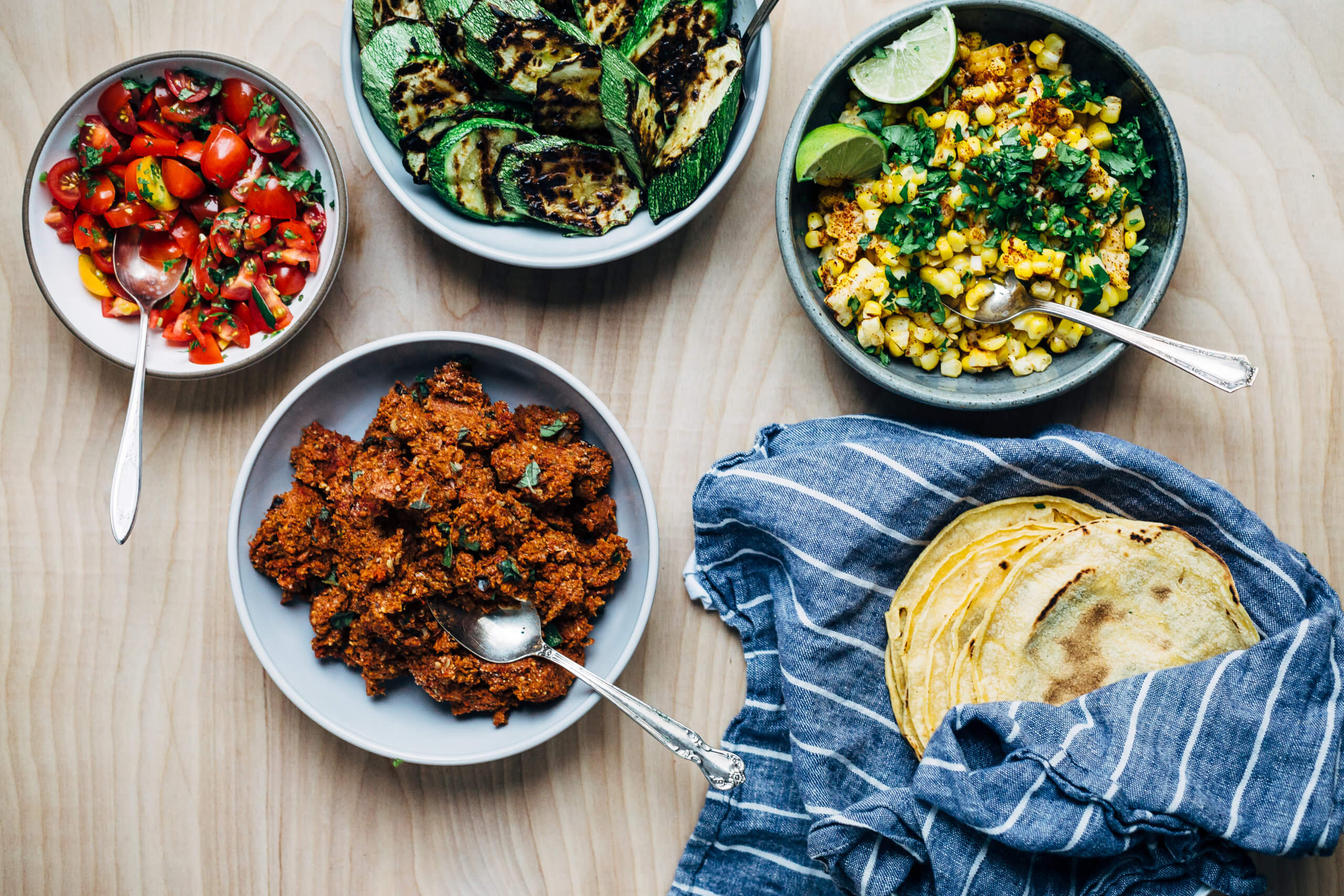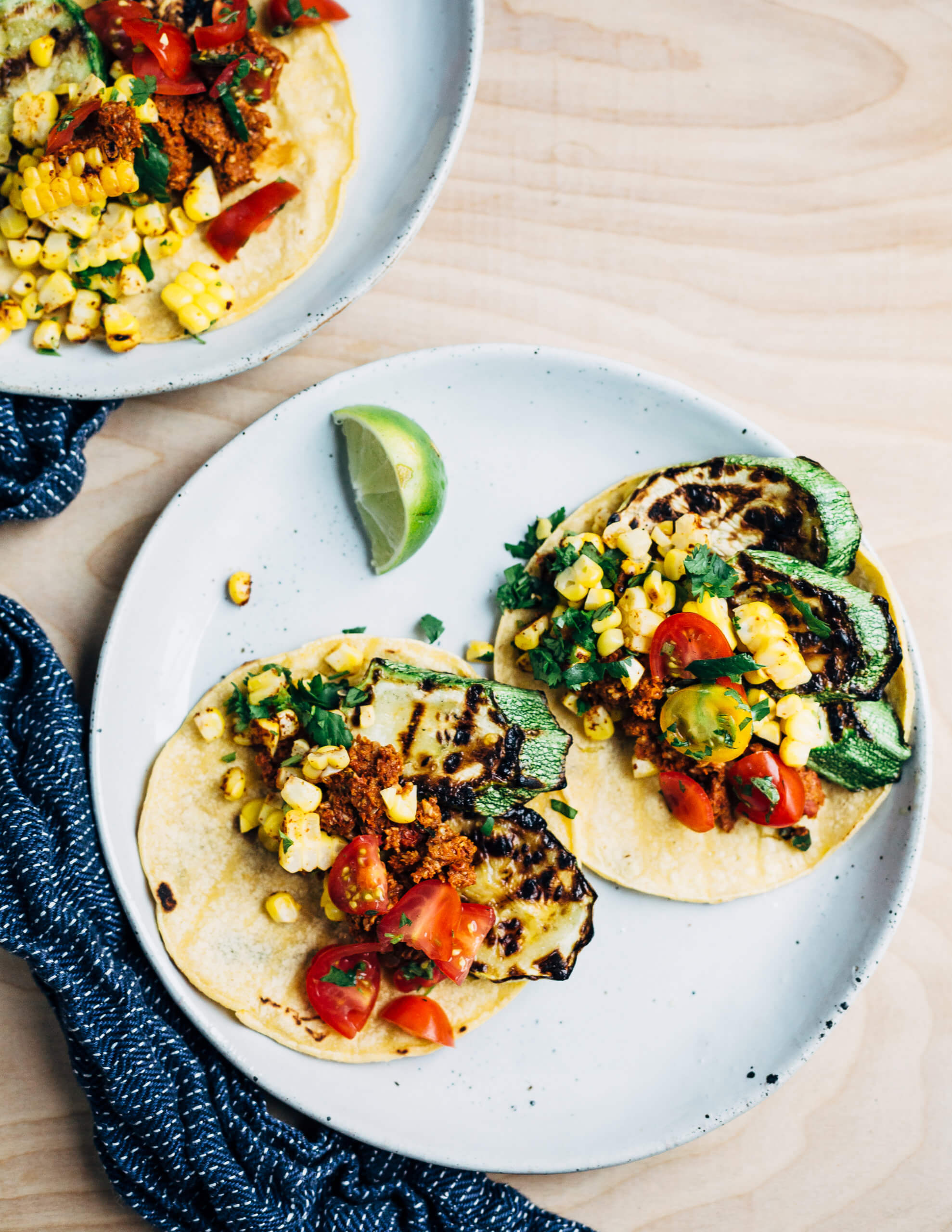 Plant-Based Swaps for a Better Planet
My grilled zucchini taco recipe is over on the Reducetarian Foundation blog. The Reducetarian Foundation highlights the ways we can all reduce our consumption of animal products by switching to plant-based alternatives. So often, the perfect is the enemy of the good. And reducing, eating less of this and more of that, is most certainly good. Reducetarian Foundation's mission is to help home cooks incorporate plant based eating into their regular repertoire – they have lots of recipes, resources, and inspiration on their site. I hope you'll check it out!
Find the details and the recipe for these grilled zucchini and corn tacos served with a spicy plant-based sunflower seed chorizo over on the Reducetarian Foundation site.