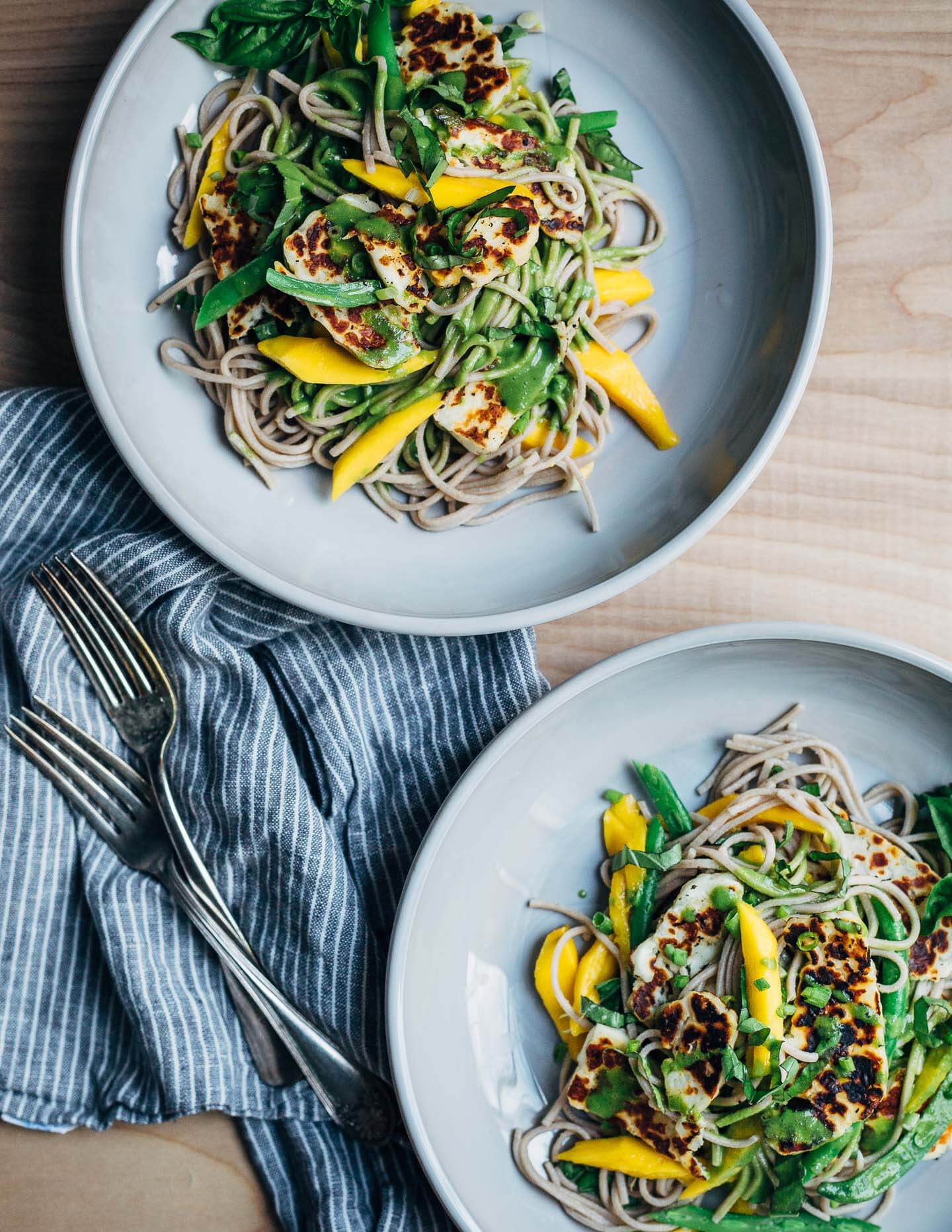 From Izy Hossack's new cookbook The Savvy Cook, a delicious halloumi and mango noodle salad drizzled with a vibrant cilantro-coconut sauce. Jump to recipe. 

The summer heat's tapered off staples like lettuce and cauliflower, and we're left with tomatoes, cucumbers, okra, and corn. This assortment represents the delightful peak of summer eating for me, but has proved trying for my kids, one who dislikes cucumbers and the other who finds tomatoes disgusting. How can these people be related to me?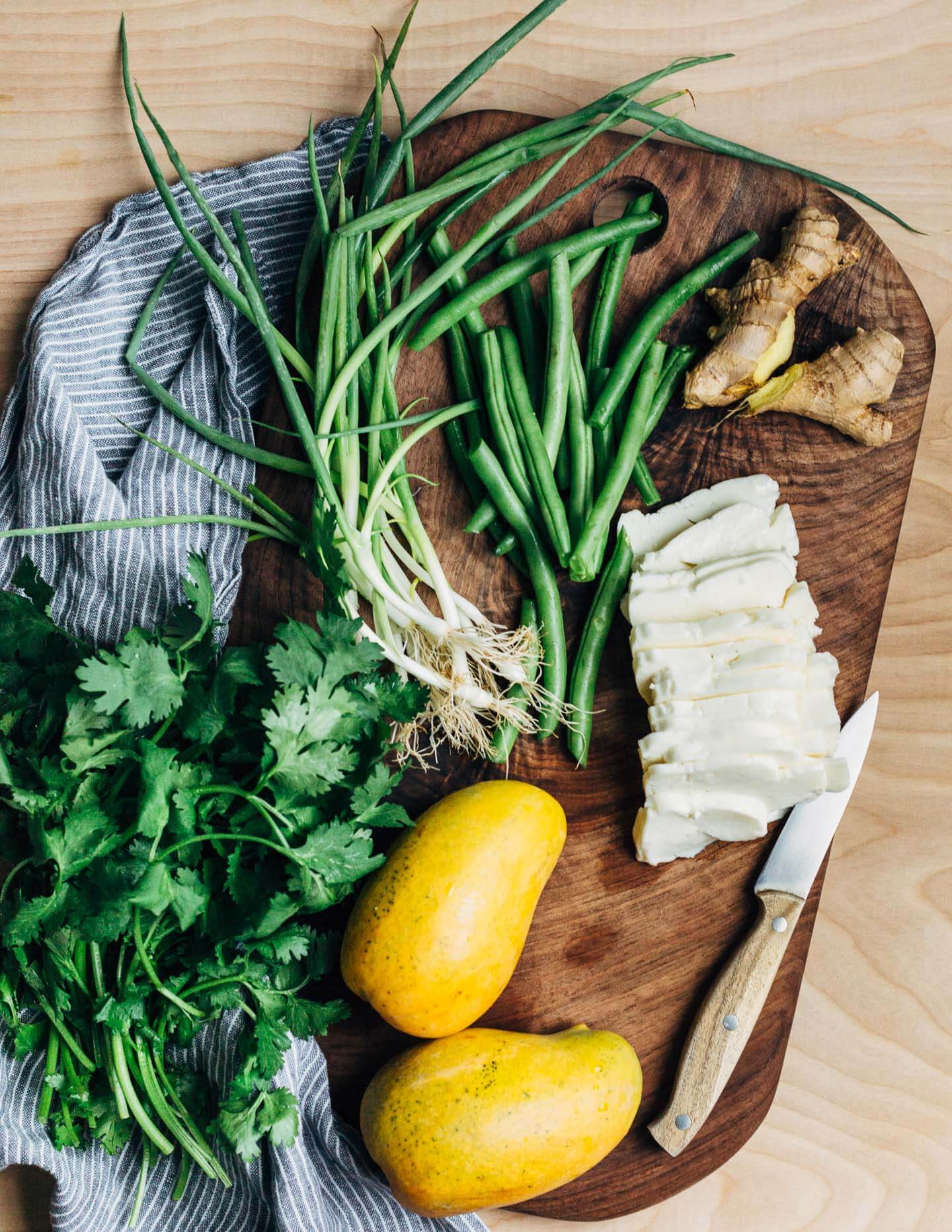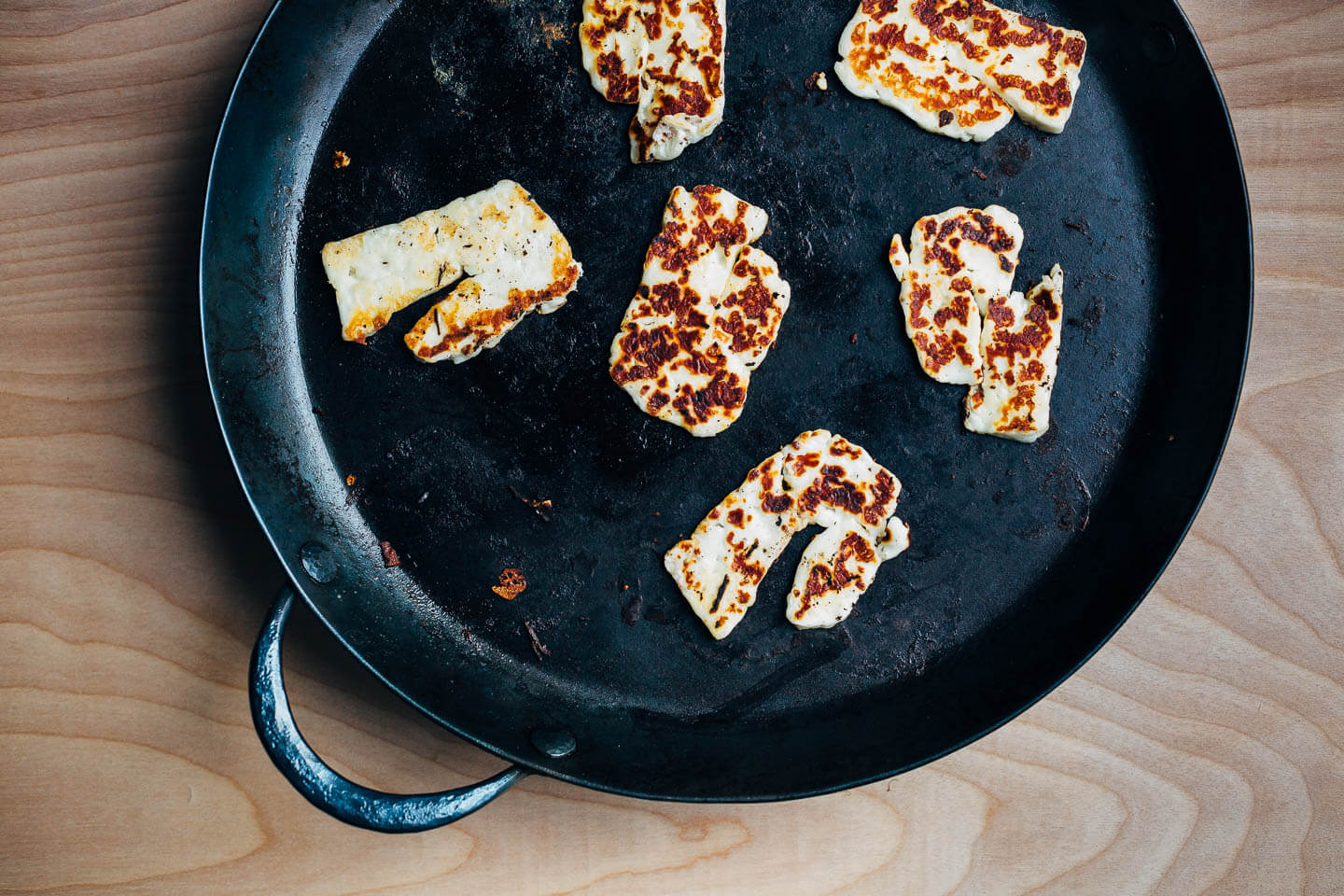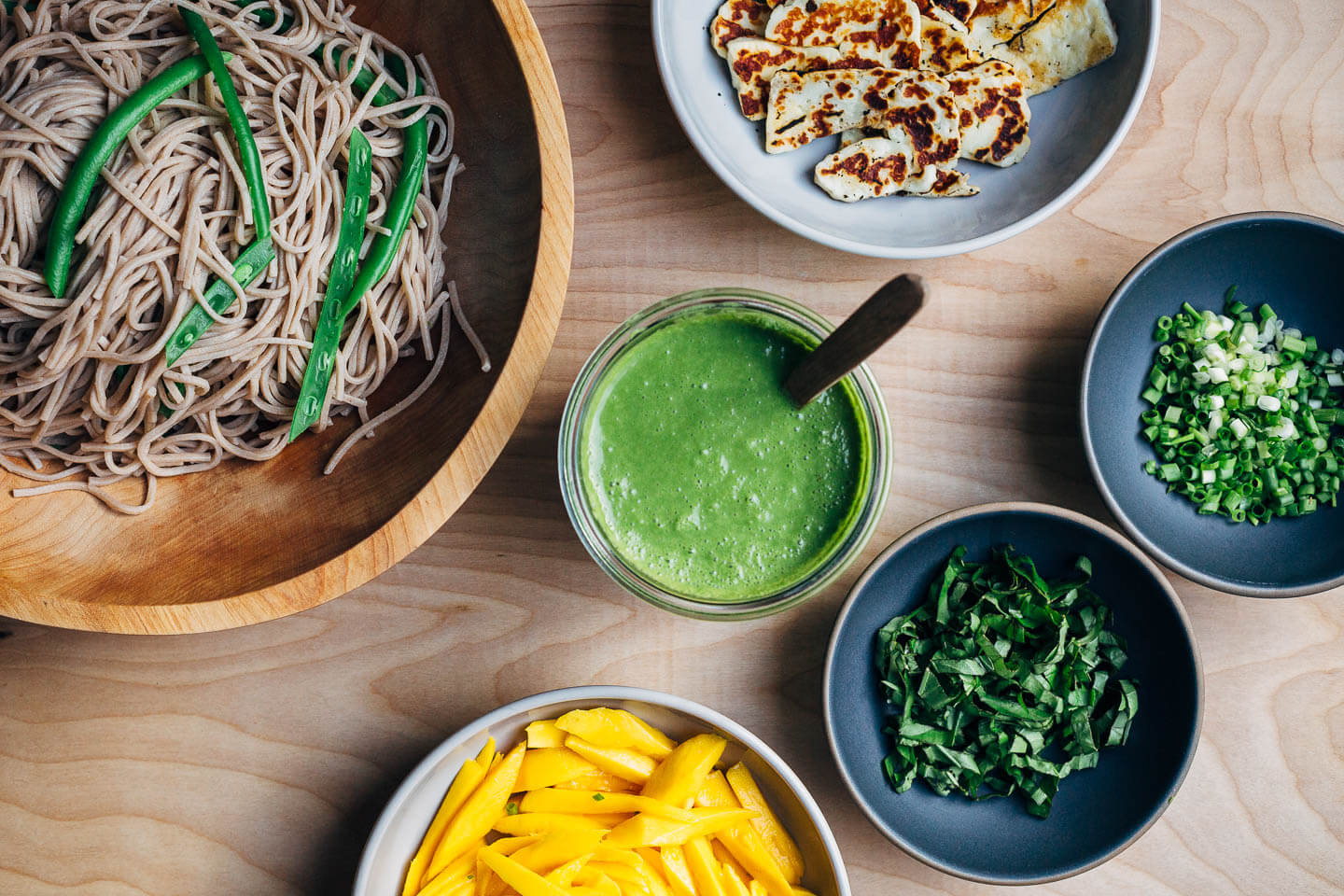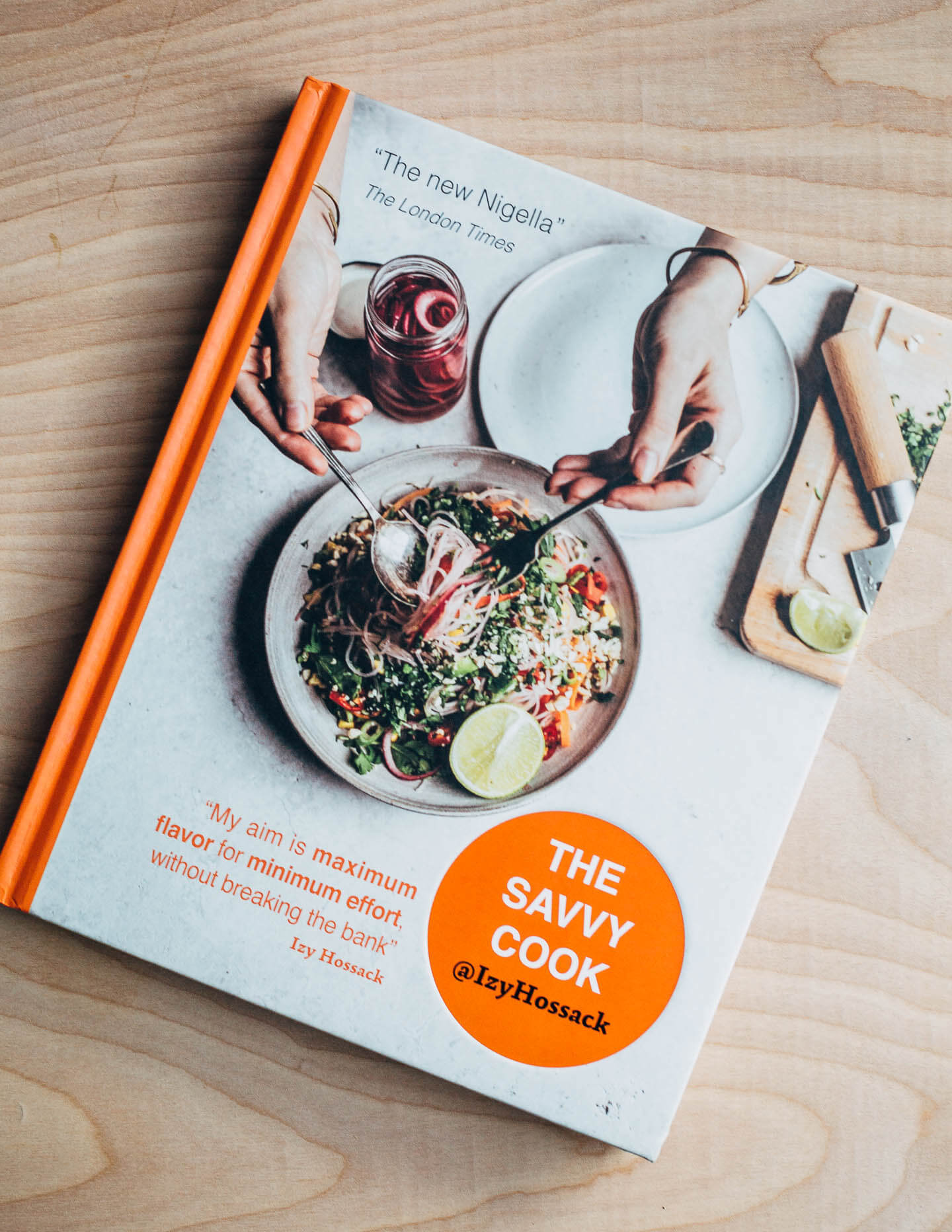 But the arrival of Izy Hossack's The Savvy Cook a few weeks back brought a welcome wave of inspiration to my kitchen that's kept us all eating well. Izy's book is filled with simple, quick-to-make recipes that blend a range of seasonal produce with approachable, yet creative techniques. In addition to chapters covering basics like Breakfast, Light Bites, and Bigger Meals, she offers super helpful ones like Clean Out the Fridge and Makeovers with Leftovers. And although the recipes are simple with streamlined ingredient lists, they manage to be intensely flavorful, with standouts like crispy broccoli and barley bowls with tahini dressing, spiced sweet potato fries with smoky dip, and a squash, cauliflower and garlic gratin.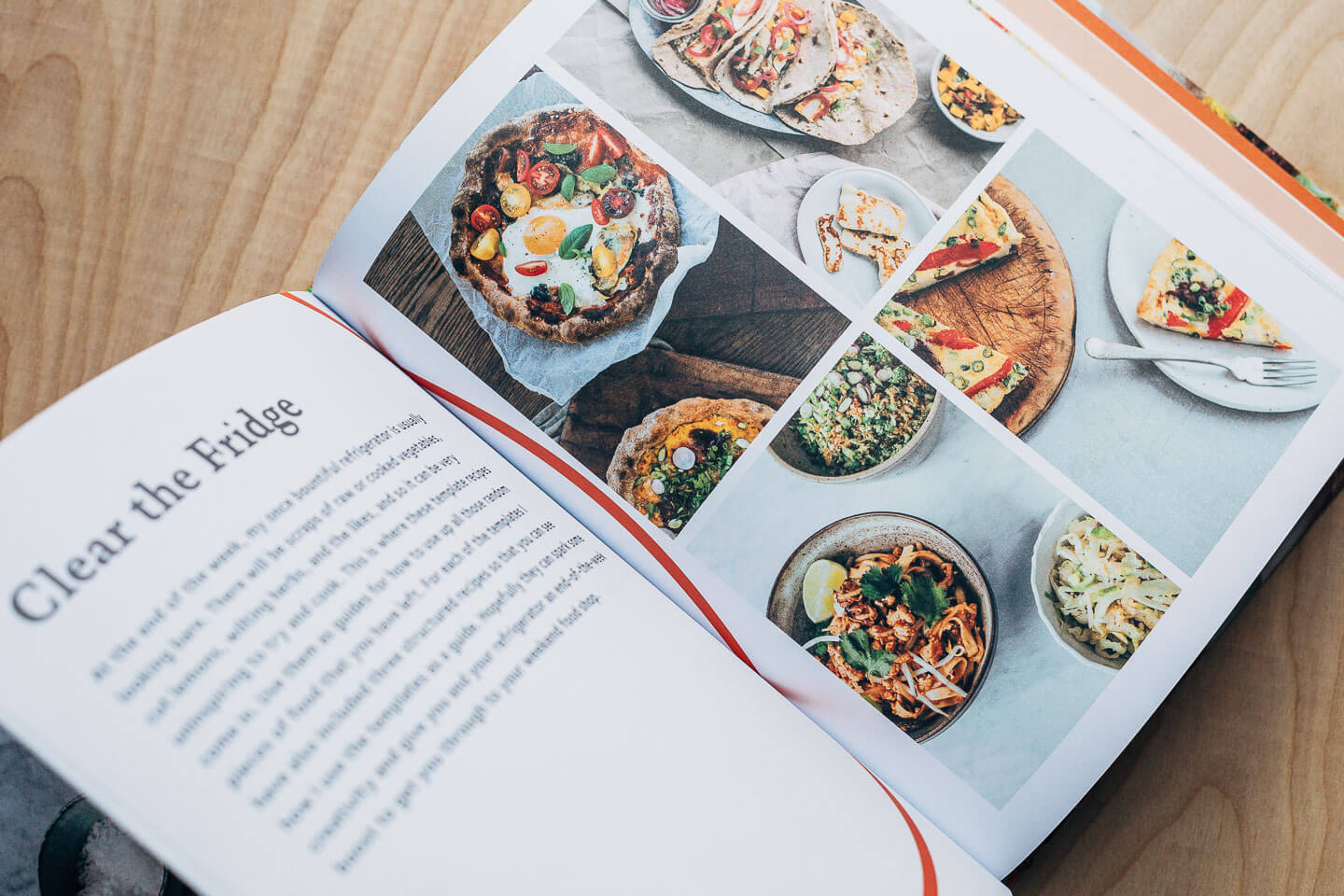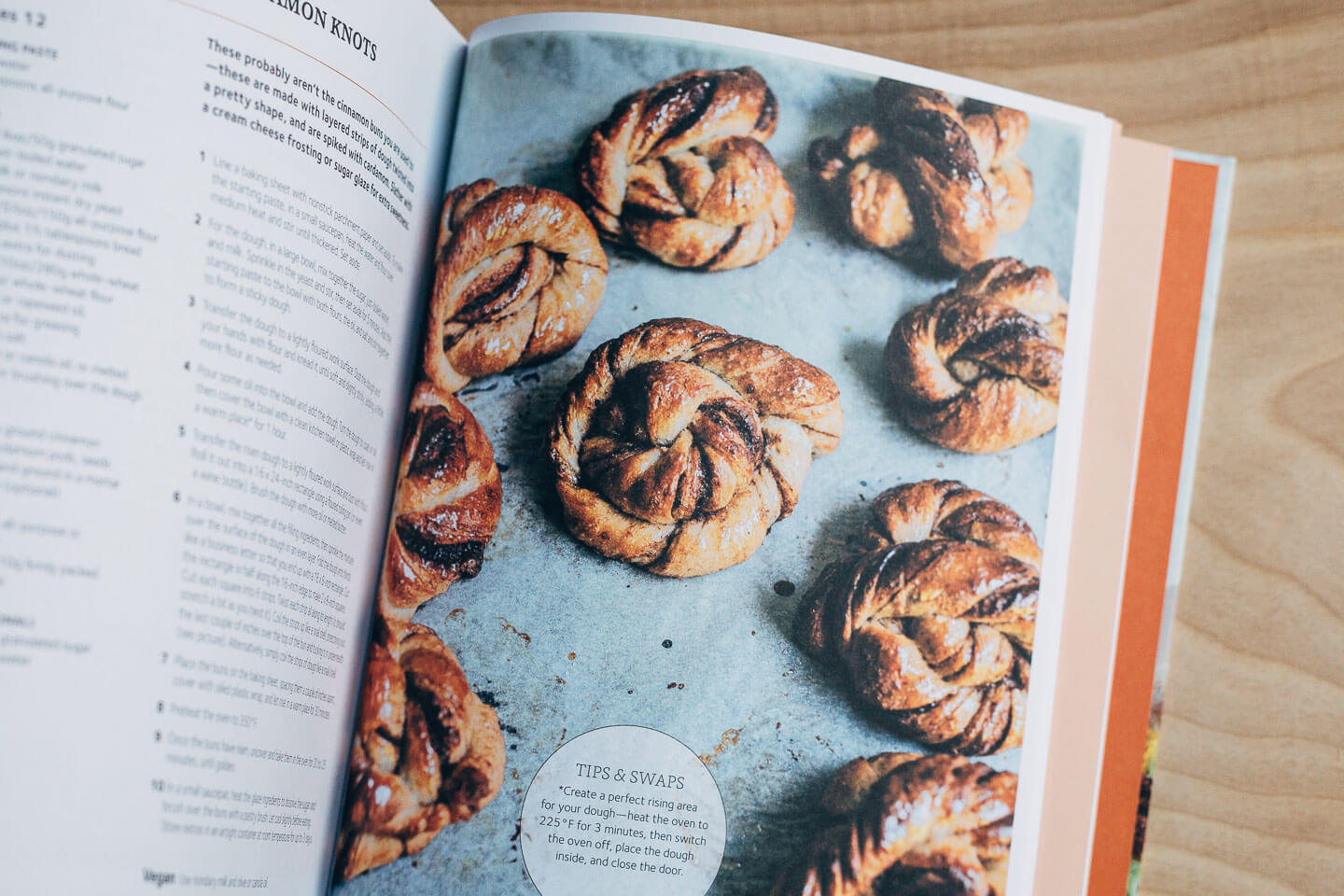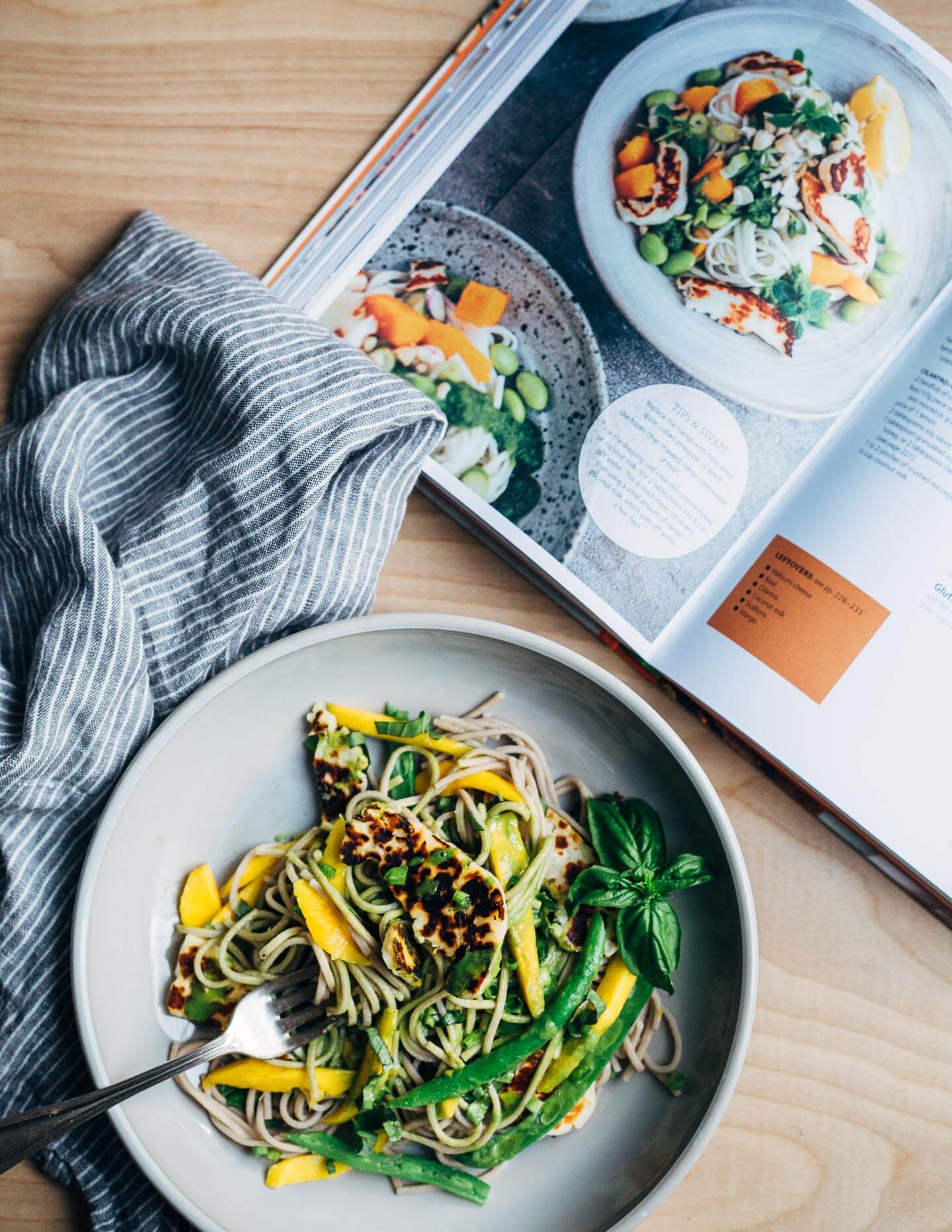 Throughout the book, I was intrigued by the array of creative dips and simple blender sauces, and was particularly drawn to this halloumi and mango noodle salad with cilantro-coconut dressing. Smoky halloumi is an ideal counterpoint to the sweetness of ripe mangos. The simple dressing has all the brightness of cilantro and lemon and is balanced by creamy coconut, the heat of ginger, and a splash of soy. All in all, it's a delightful evening meal – and happily, one that everyone loved.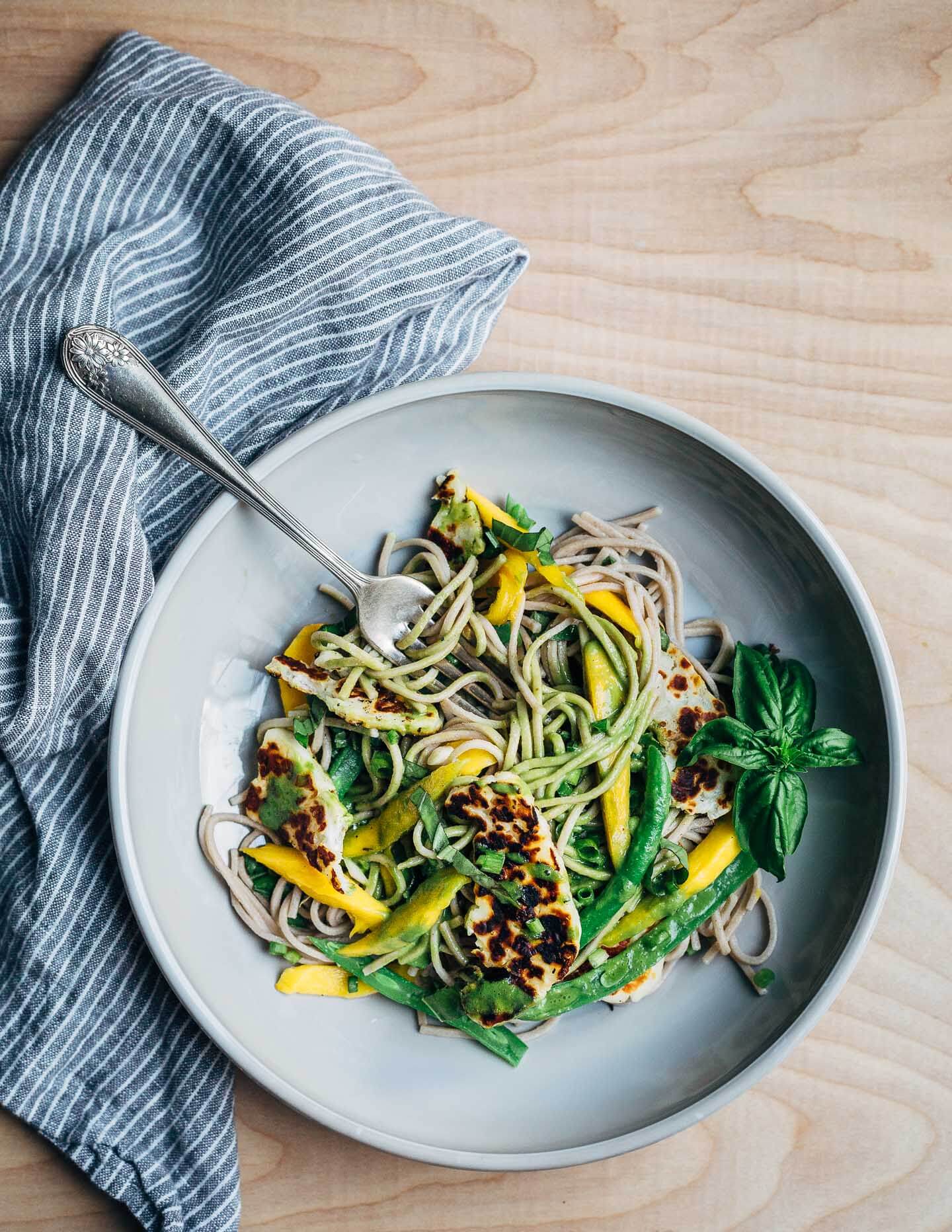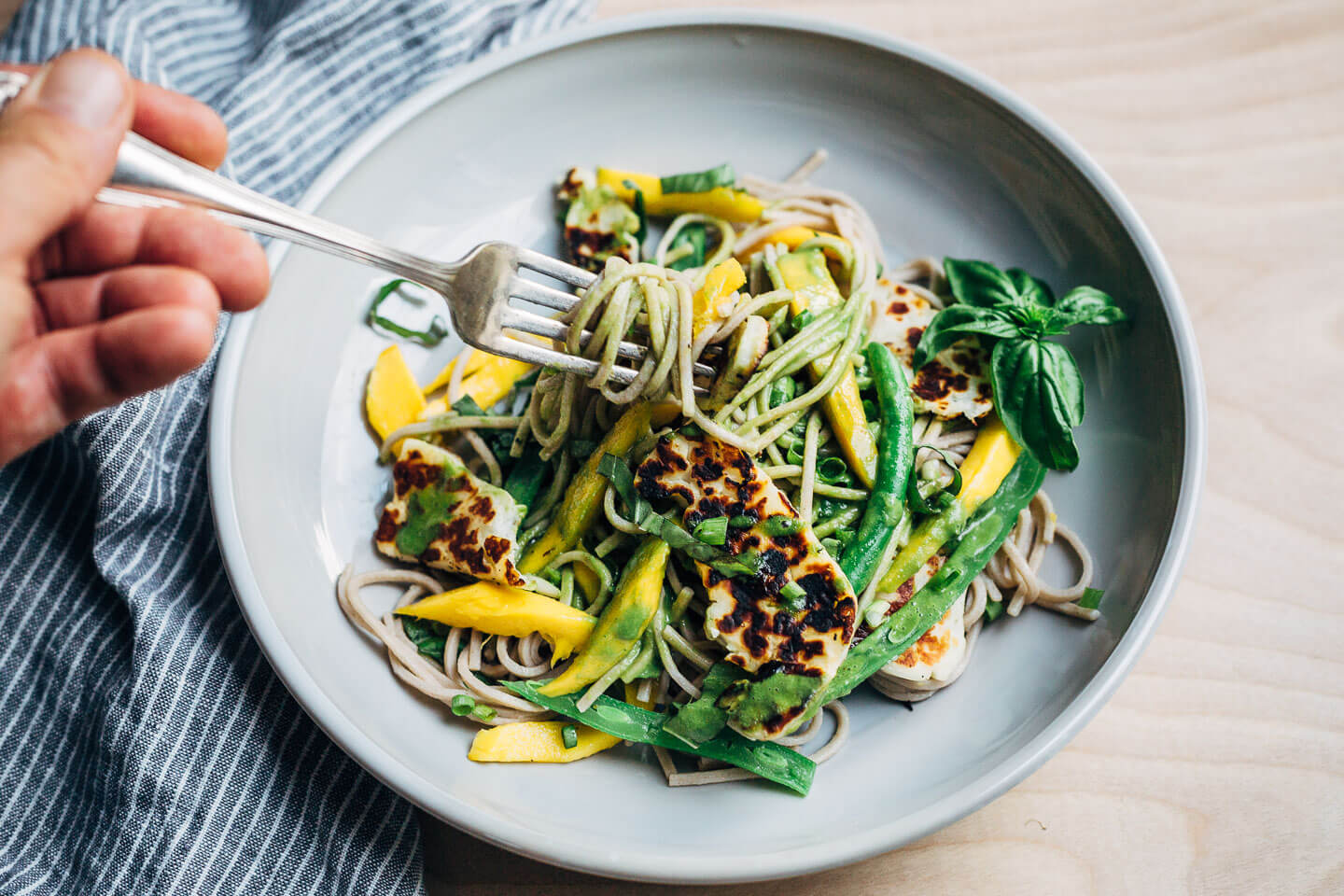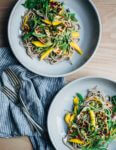 Halloumi and Mango Noodle Salad with Cilantro-Coconut Dressing
Halloumi and mango may seem like an unlikely pairing, but it's a good combo, trust me. Sweet and salty, chewy and juicy, this is a light meal for a summery day.
Ingredients
Noodle Salad
1/2

cup

frozen

shelled edamame (I subbed blanched fresh green beans)

5 1/2

ounces

dry soba or udon noodles

4 1/2

ounces

halloumi cheese

cut into 1/8-inch thick slices

1/2

large

ripe mango, peeled and cubed

2

scallions

thinly sliced

handful of basil

coarsely chopped

handful of cashews or peanuts

coarsely chopped (I omitted the nuts)
Cilantro-Coconut Dressing
2

handfuls cilantro leaves

1/4

ounce

piece of ginger root

peeled and minced or grated

juice of 1 lemon

2

tablespoons

soy sauce or tamari

1

tablespoon

granulated sugar

honey, or date paste

1 to 2

pinches

crushed red pepper

1/2

cup

coconut milk
Instructions
Put frozen edamame in a colander in the sink. Add the noodles to a saucepan of boiling water over medium heat. Cook for length of time specified in the package directions, then pour the noodles and cooking water over over the frozen edamame in the colander. Let sit 30 seconds (to thaw edamame), then rinse under cold running water to prevent noodles from clumping.

Heat a dry, nonstick skillet over medium heat. Add the sliced halloumi and cook until light golden on the underside, 2 - 4 minutes, then flip over and cook on the other side. Remove from pan.

Blend all the dressing ingredients together. This can be done in a beaker using a handheld blender or in a countertop blender. If you don't have a blender, just chop the cilantro leaves as finely as possible and stir into remaining dressing ingredients.

Toss the noodles and edamame with the cubed mango, scallions, basil, and cashews or peanuts. Divide the salad between 2 plates and top with dressing and halloumi slices.
SaveSave
SaveSave