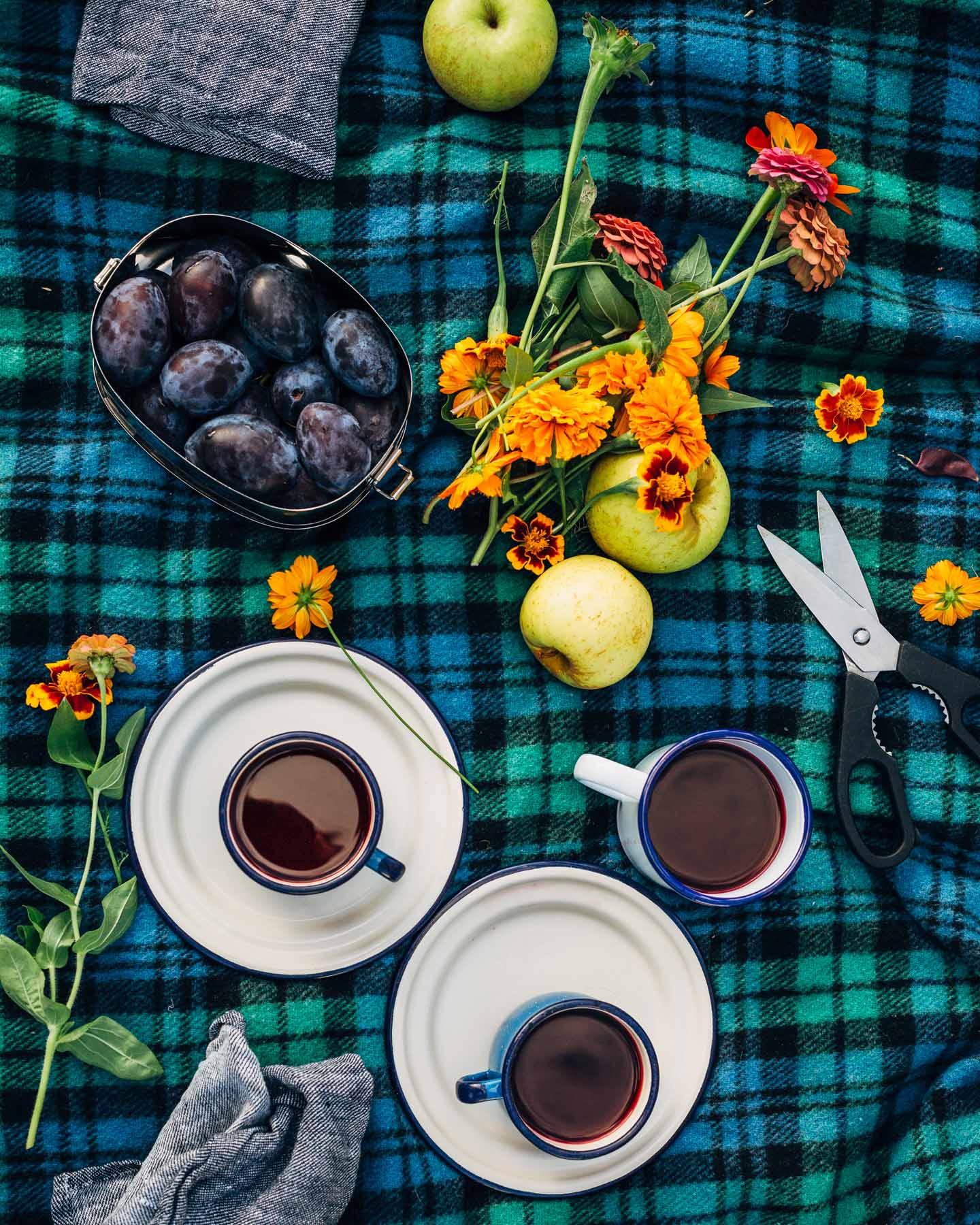 Steamy hibiscus tea brewed with mandarin oranges and swirled with black pepper-cinnamon honey syrup. This post is brought to you by HP. Jump to recipe. 
Late September is a good time to enjoy golden afternoons. To mark the moment, the girls and I have been picnicking in our own backyard. Our latest outing featured only a thermos of spiced hibiscus tea, plums, and apples. Still, the girls were thrilled to help me pack the picnic basket, place our blanket in the grass, and arrange the goodies.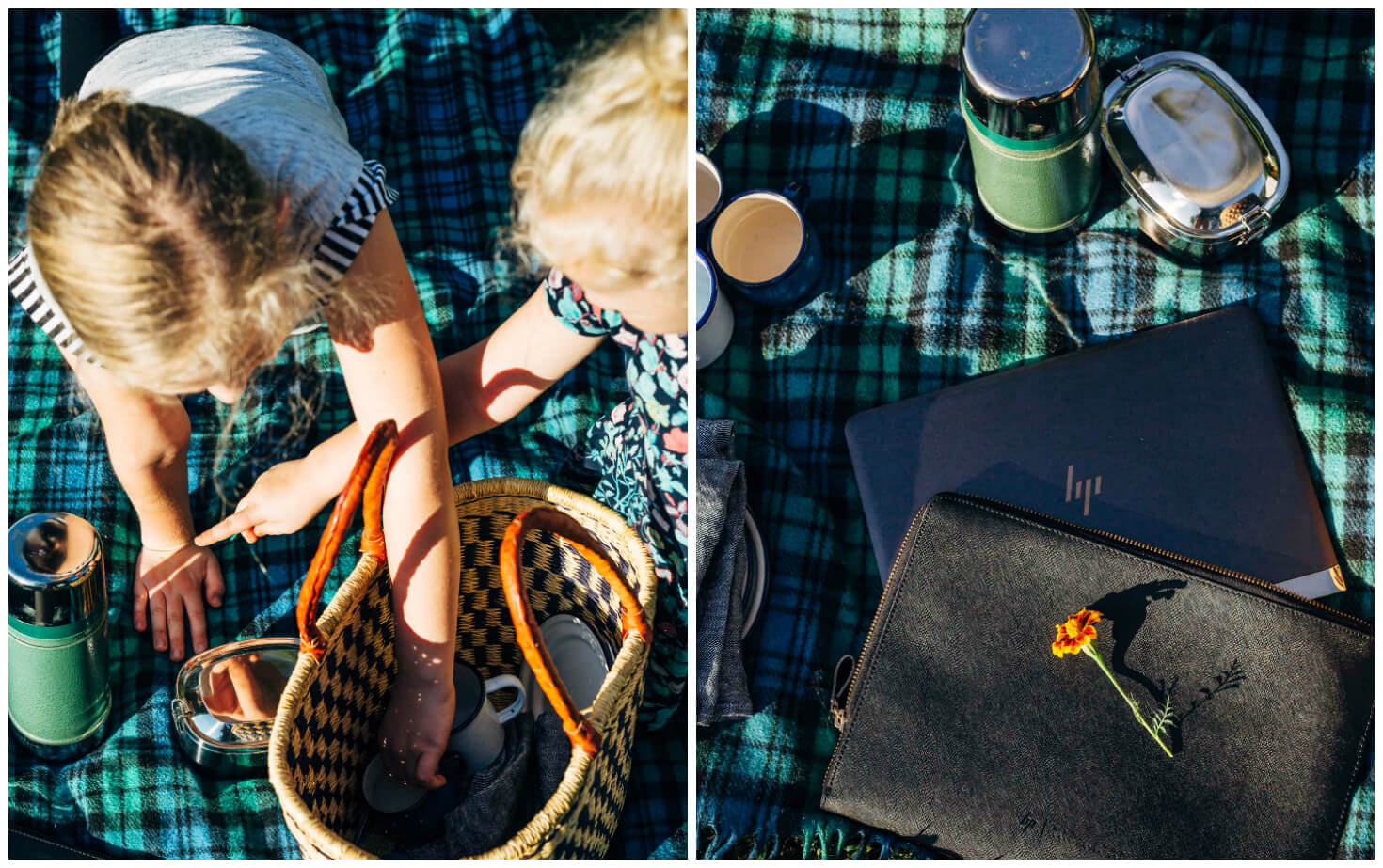 Things feel fleeting as the season shifts and I wanted to spend an afternoon capturing the beauty of the garden and the girls right now. They picked flowers and I took pictures. Later, we poured tea, ate fruit, and watched a golden afternoon give way to a fuchsia sunset.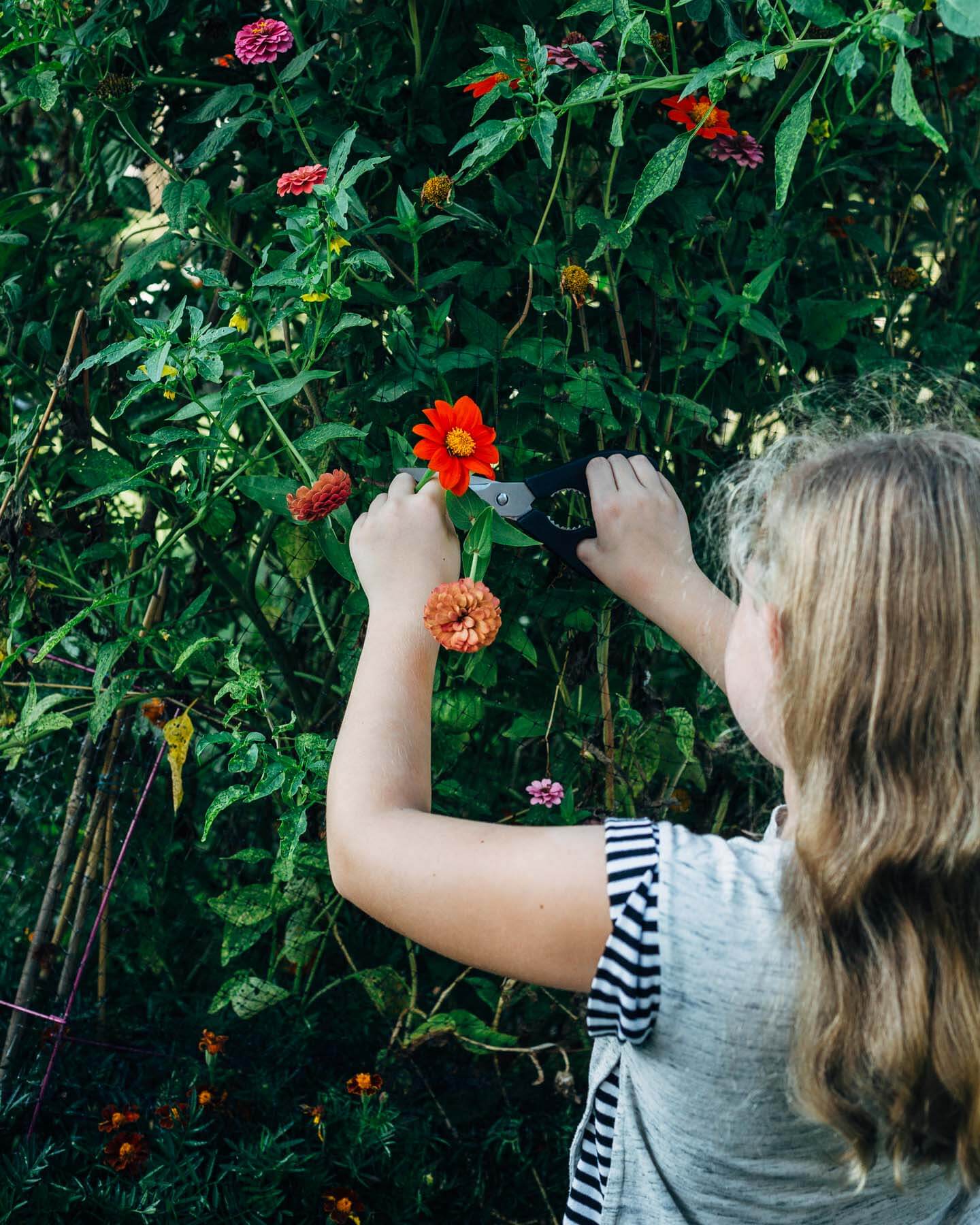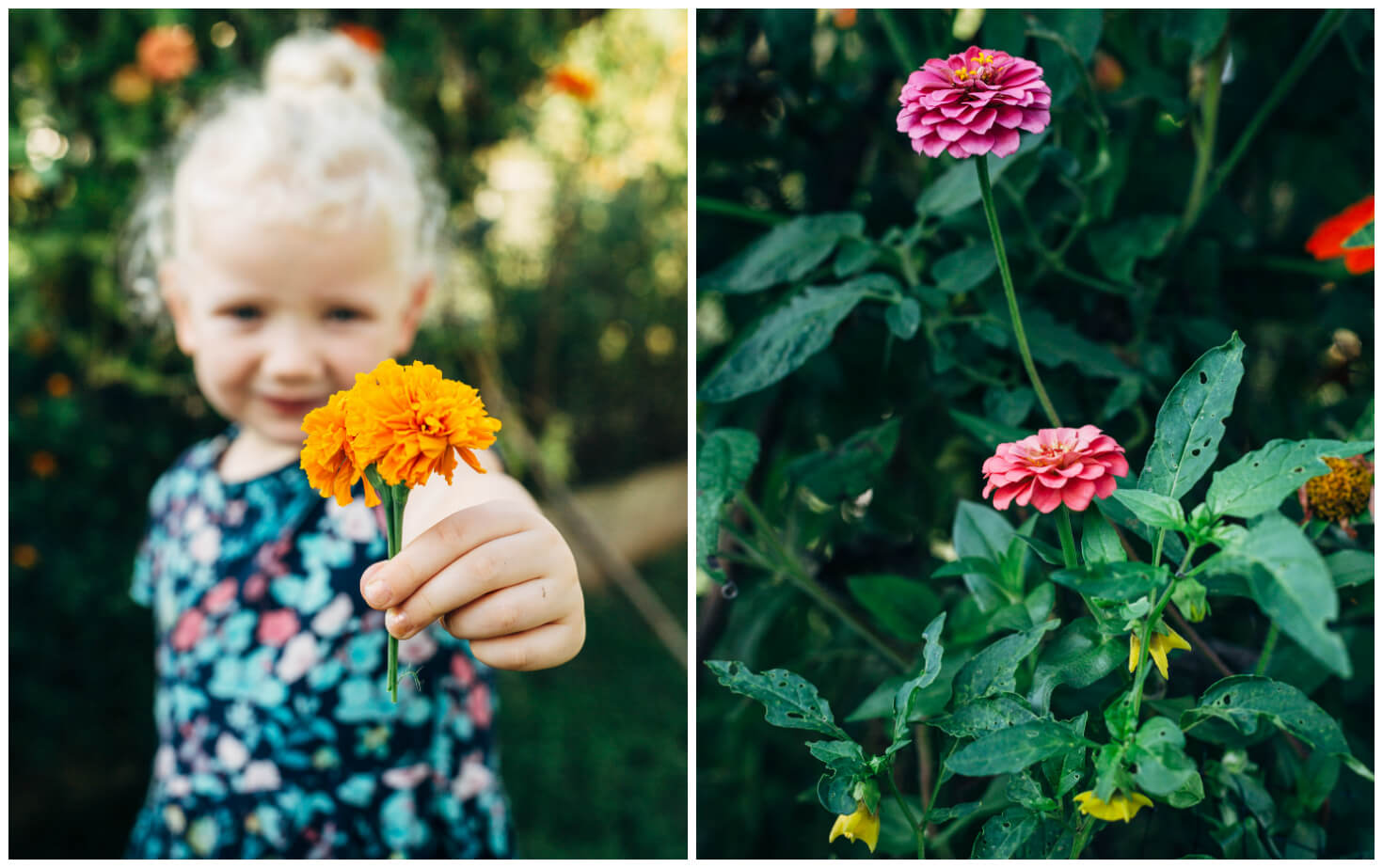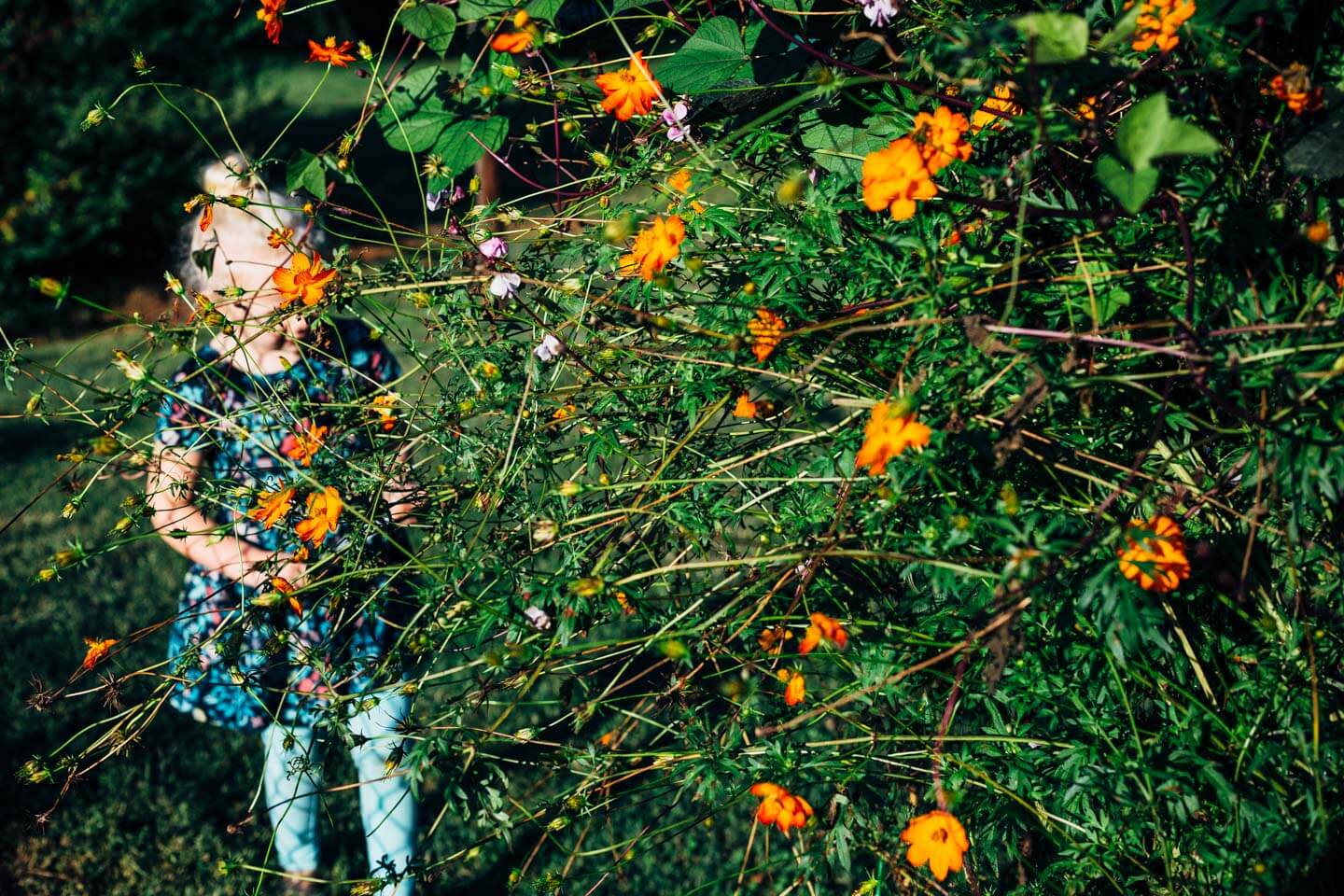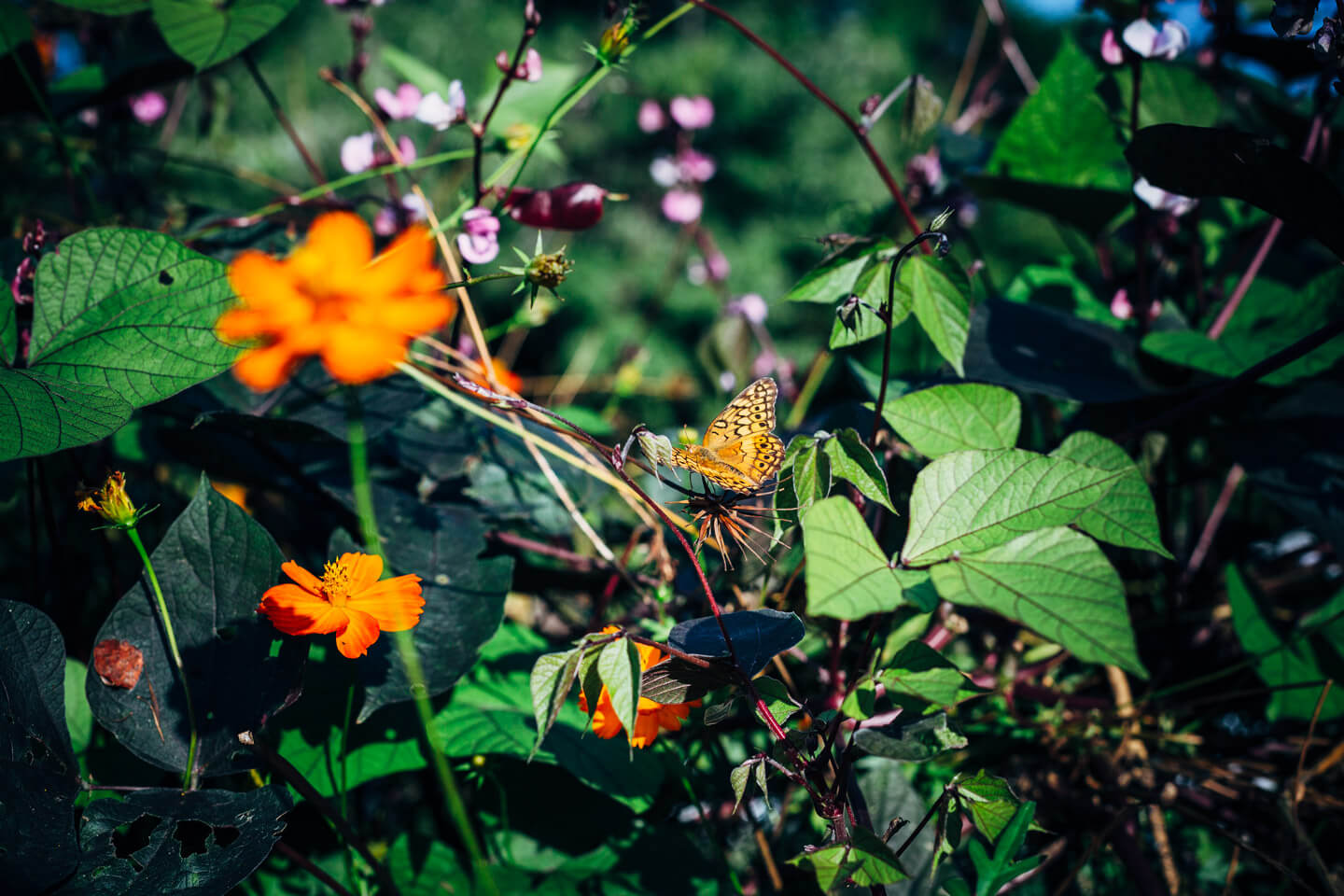 I usually take photos untethered to a computer, but with my featherweight HP Spectre on hand, I was free to bring it out with us and check exposures and styling in the moment. Later, I slid the Spectre into my purse and edited photos at my favorite bakery. Using my computer whenever I need to – during photo shoots or on the go – has given my creative process a jump-start. Seeing my images in the moment has inspired me to experiment with angles and compositions. I like food photos that are in the moment and true to life, but getting the food right before it fades sometimes means relying on habits and angles I know will work. The HP Spectre has freed me up to try new things and push my images outside of my comfort zone.
Capturing a sense of place, the light, the season, has always been one of the driving forces here at BkS, and the HP Spectre has empowered me to head out and create my work in the moment, from shooting to editing to posting.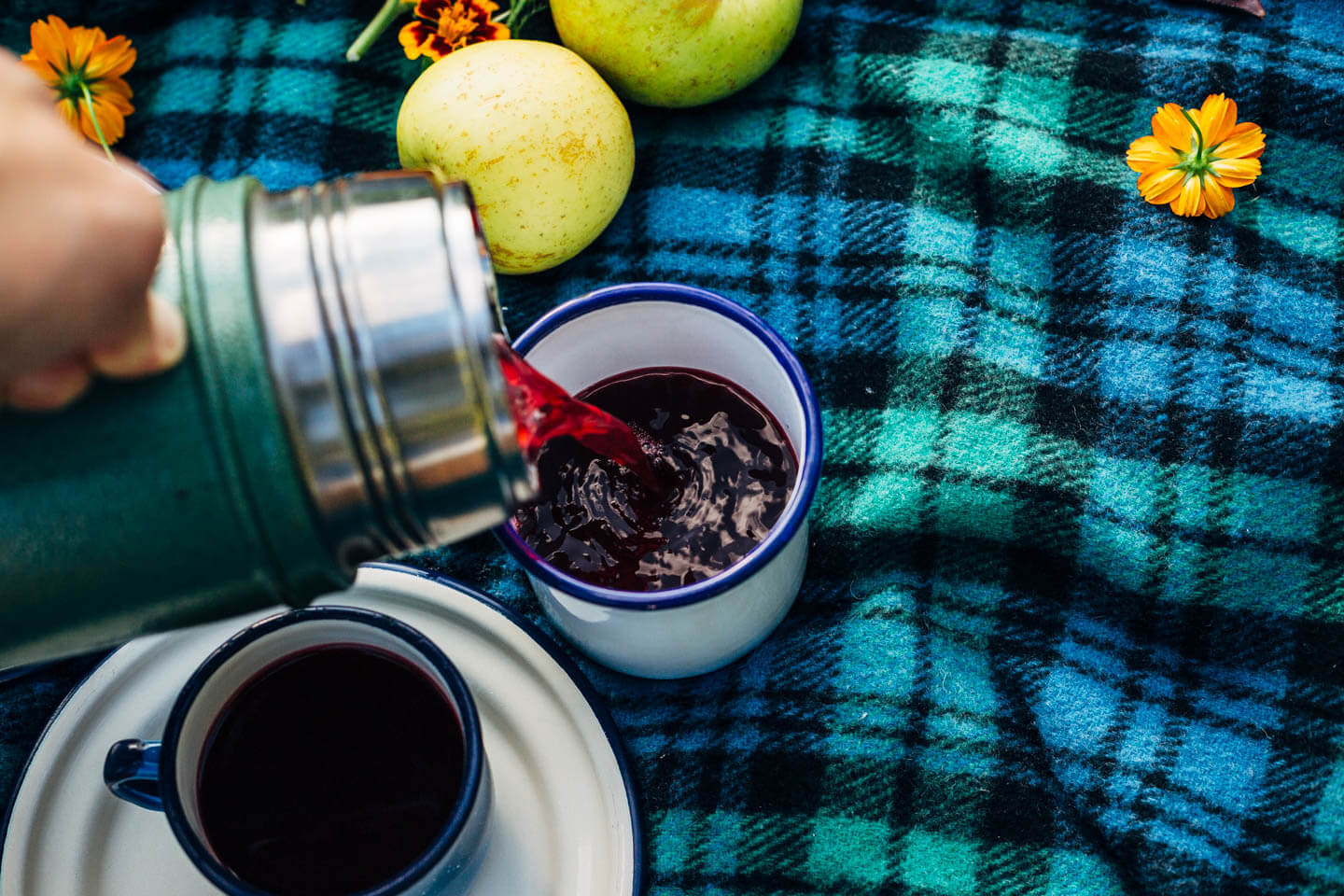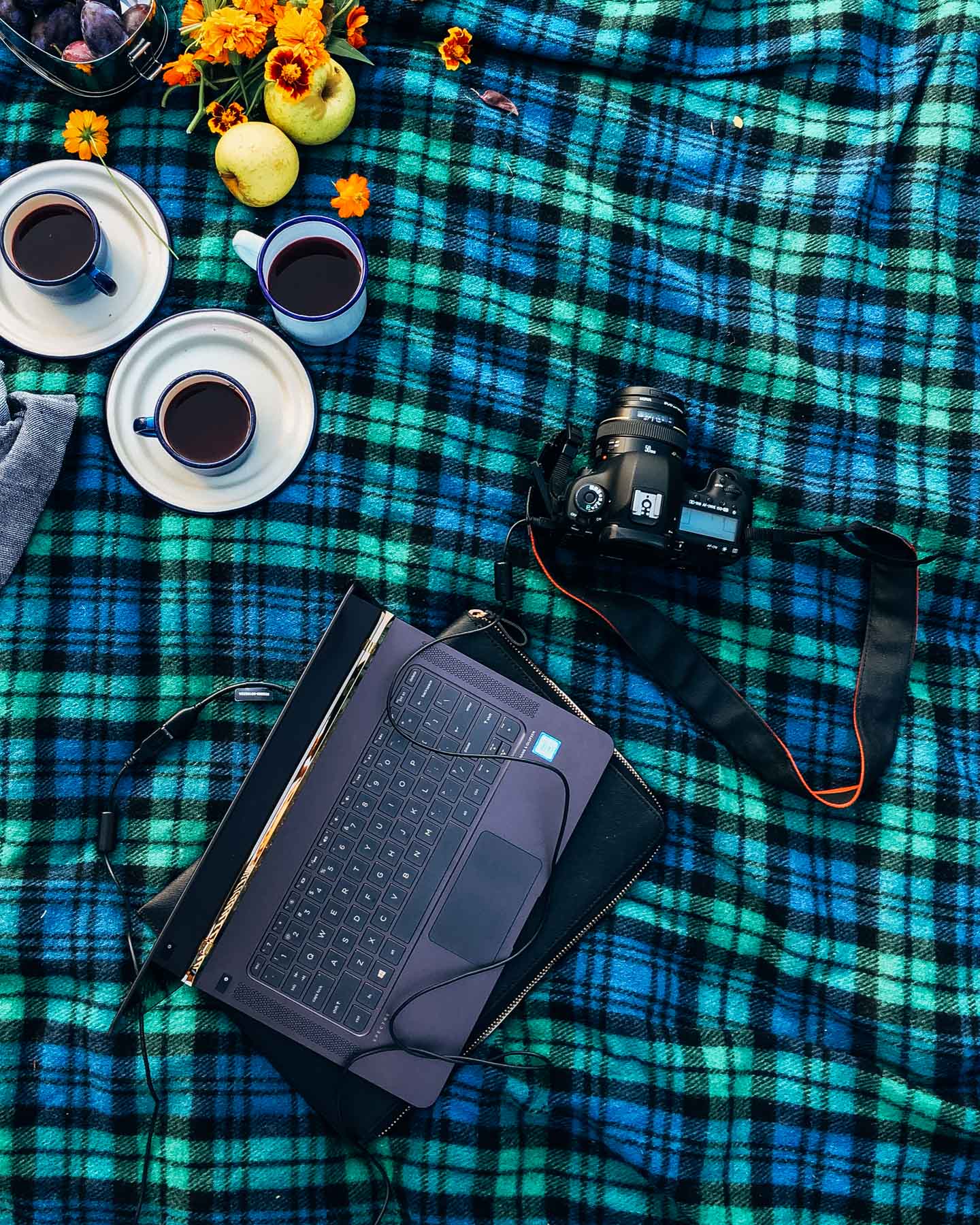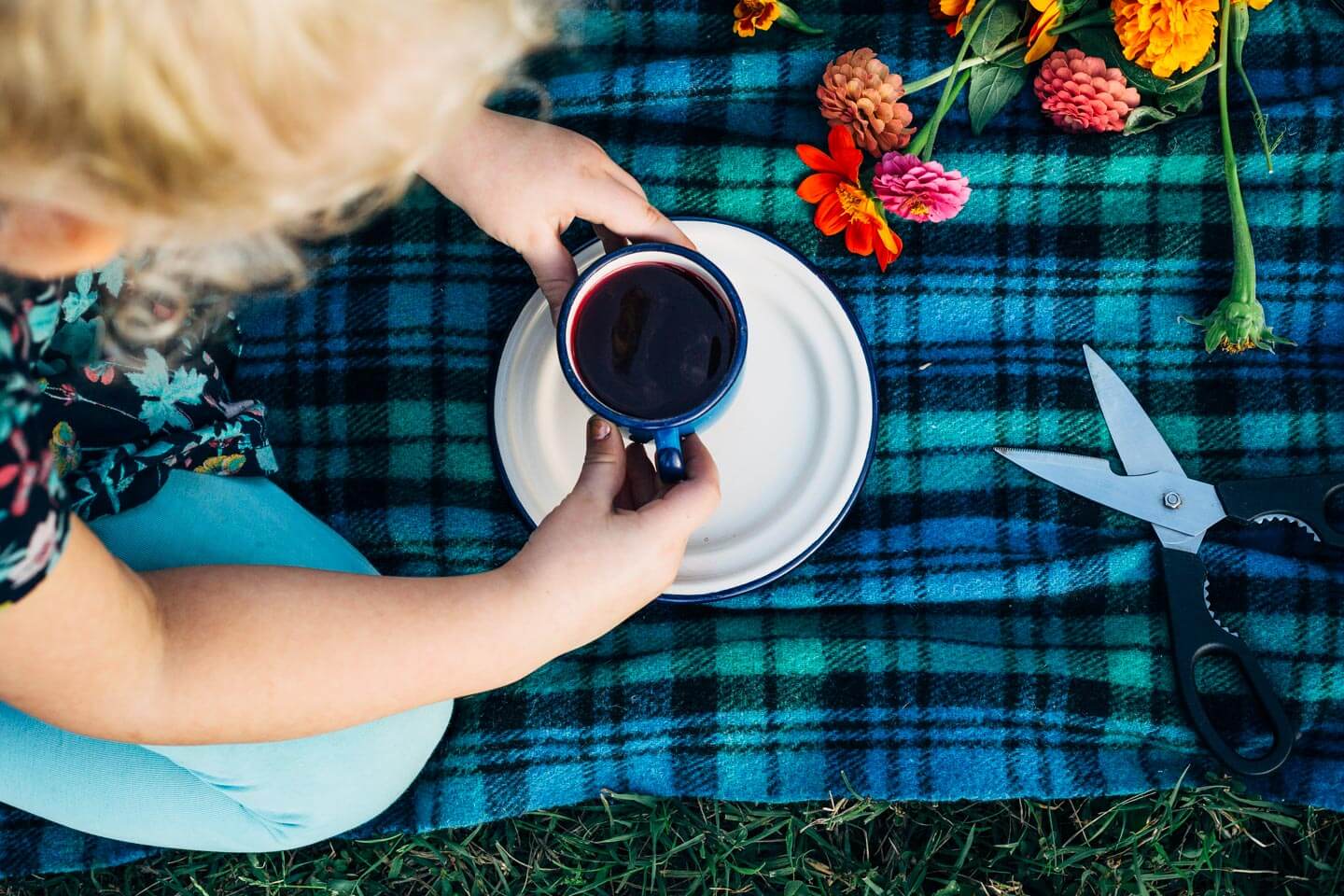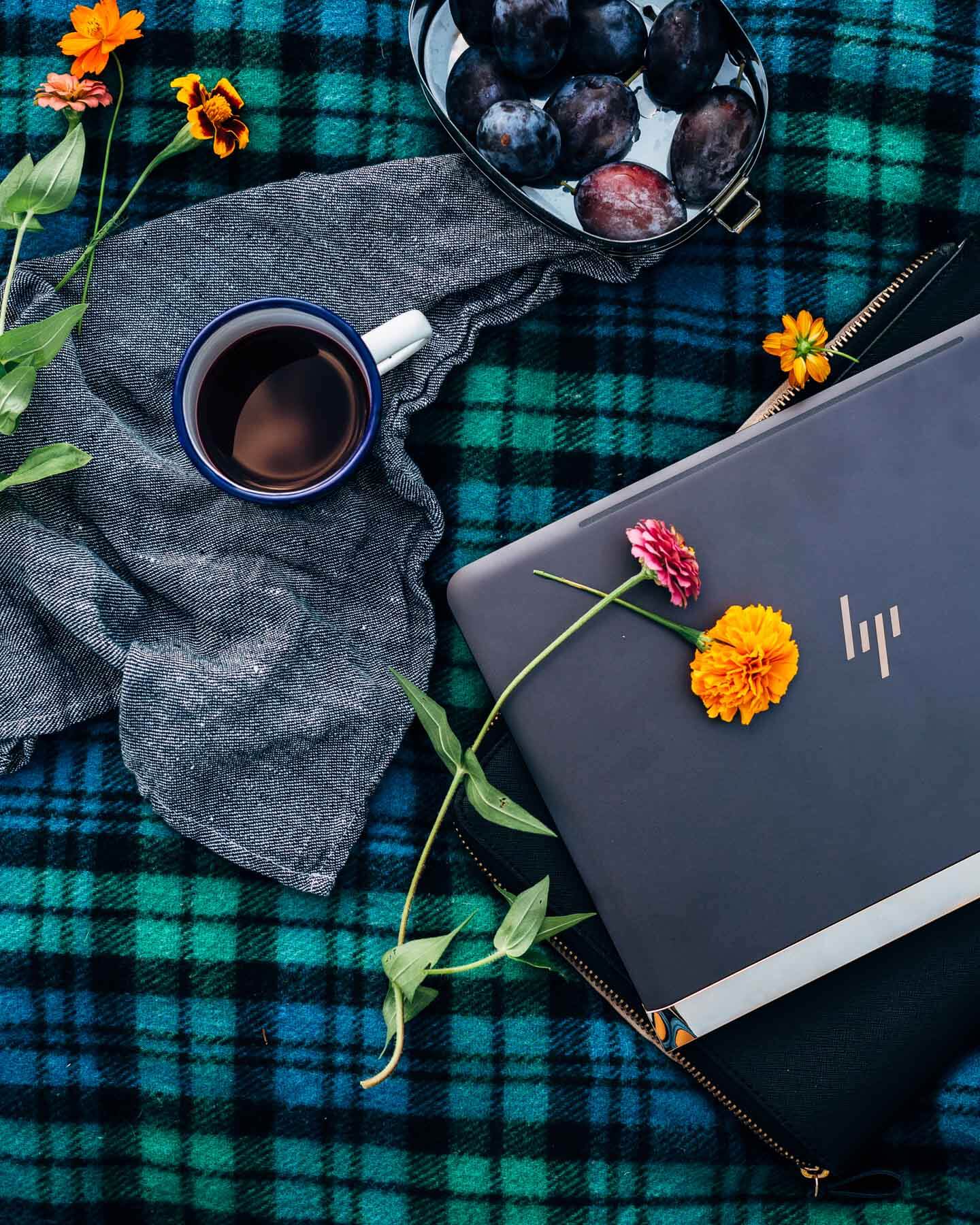 Drinking more tea is another change I've made recently. I've been playing with blends, spices, and syrups, and have found I really love taking a midday break to make a warm pot of tea. This tea combines fruity hibiscus with fresh mandarin slices and a drizzle of cinnamon and black pepper-infused honey syrup. The peppercorns lend just a hint of heat that melds nicely with cinnamon's warmth. Hot, cold, and room temperature, this is a happy kind of drink – special, yet simple.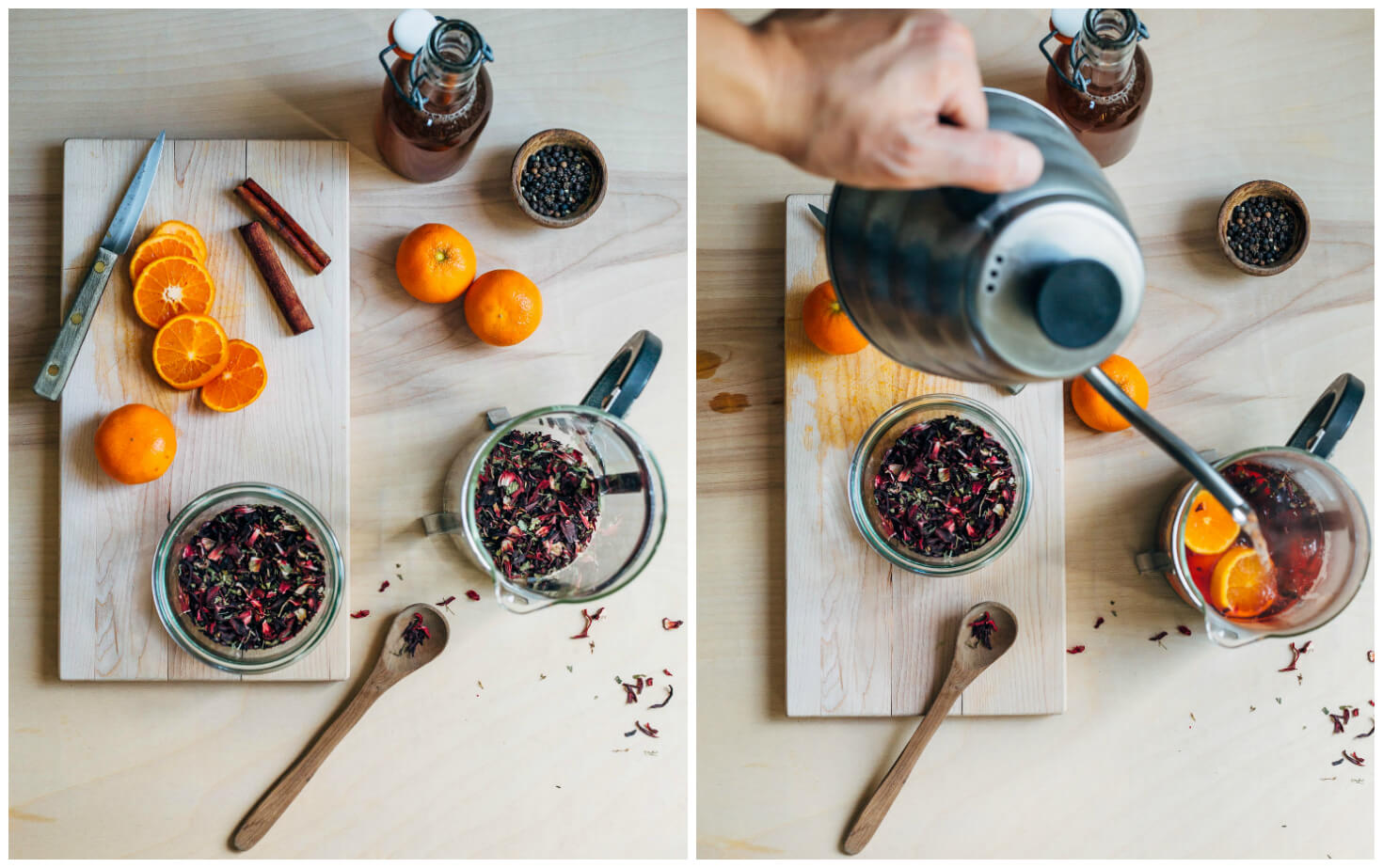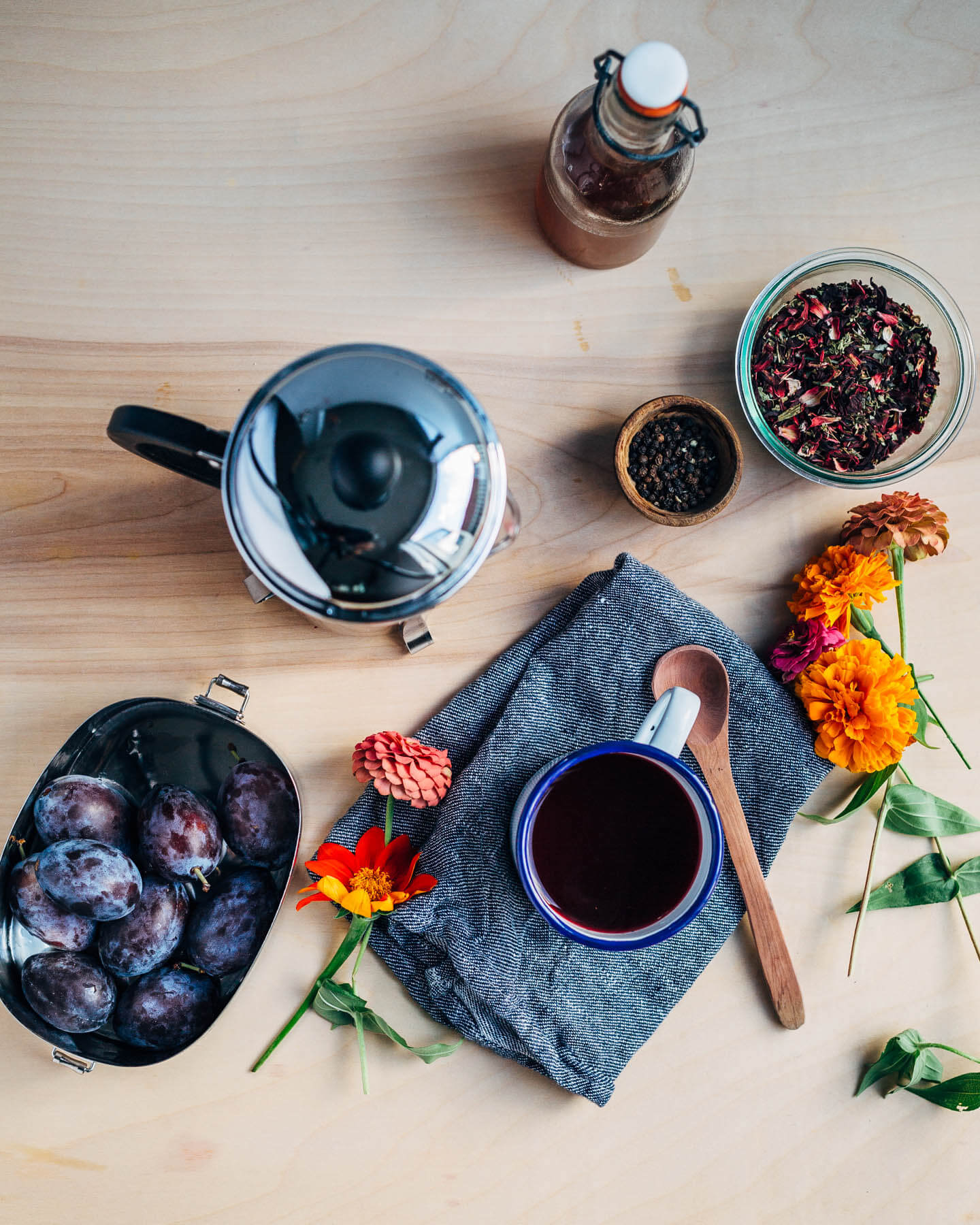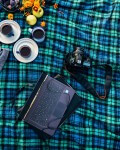 Mandarin Hibiscus Tea with Black Pepper and Cinnamon
Steamy hibiscus tea brewed with mandarin oranges and swirled with black pepper-cinnamon honey syrup.
Ingredients
For the Black Pepper and Cinnamon Honey Syrup
1/2

cup

honey

1/2

cup

water

2

tablespoons

black peppercorns

2

cinnamon sticks
For the Hibiscus Tea
3

tablespoons

whole flower hibiscus tea leaves

2

mandarin oranges,

sliced

1

quart

boiling water
Instructions
To make syrup, combine honey, water, peppercorns, and cinnamon in a small saucepan set over medium heat. When mixture begins to bubble gently, turn heat to low and steep 20 minutes. Strain into a bottle with a lid. Reserve cinnamon sticks. Let cool, seal, and refrigerate. Extra syrup will keep well for 1 month.

To make tea, place hibiscus tea leaves, mandarin slices, and reserved cinnamon sticks in a large, heatproof vessel. Pour in boiling water, steep 5 minutes, and strain. Stir in 2 - 3 tablespoons honey syrup. Serve right away.

Disclosure: This post is brought to you by HP. Thanks for supporting our sponsors!