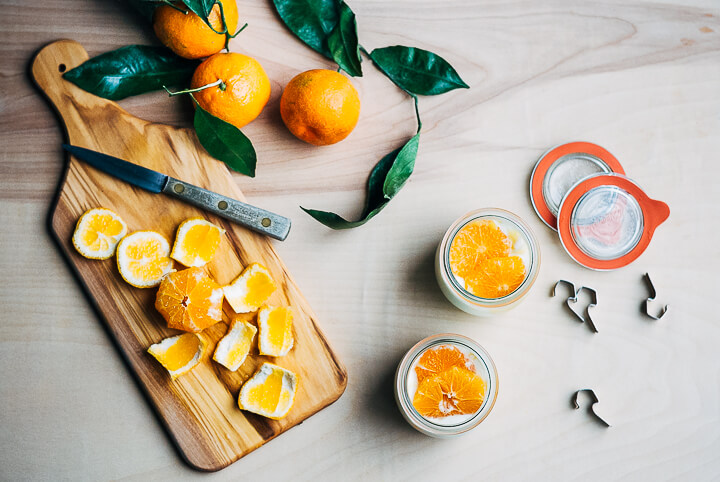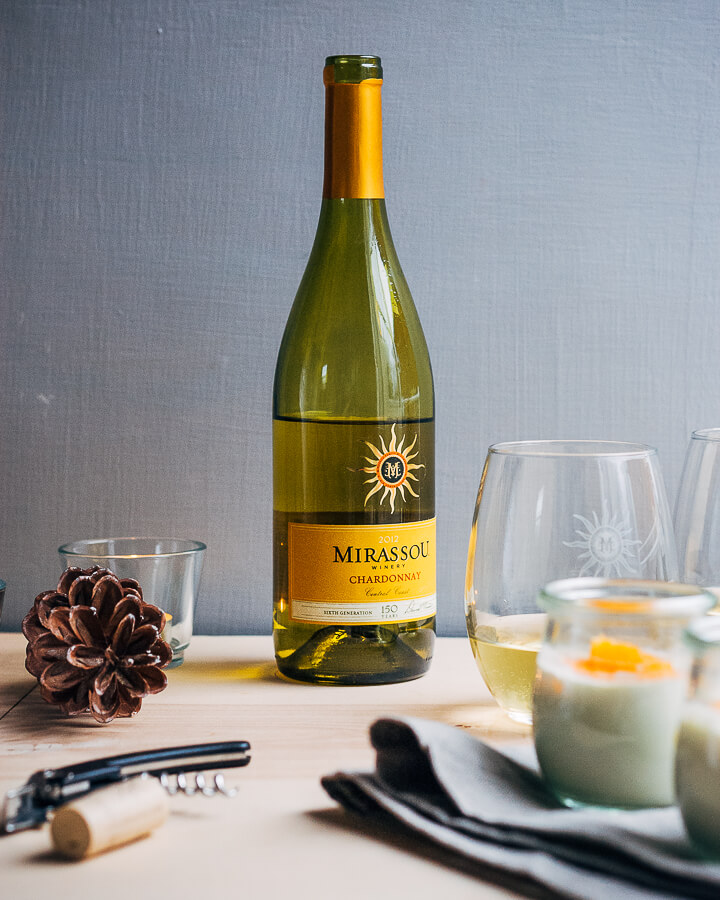 Two beautiful, make ahead holiday dessert recipes to bring and share – vegan salted chocolate pudding cups and citrus curd and yogurt fools. This post is sponsored by Mirassou Winery. Thanks for supporting our sponsors! Jump to recipe.

The first holiday party invites arrived before Thanksgiving. For a few weeks anyway, I resolved to ignore them – Christmas planning makes me panicky. The obligations of the season – the cooking, driving, shopping, decorating, baking, wrapping, recitals – can quickly become overwhelming. Before they do, I'm reminding myself that the trappings of Christmas are supposed to make the holiday fun; when they do the opposite, it's time to step back and focus on the joyful moments – putting a Christmas record on the turntable; pouring mugs of apple cider and sitting on the couch with Brian; listening to the girls read their (hilarious) wish lists. These are the moments that make the season.
In the spirit of keeping the holidays enjoyable and festive, I'll be bringing a few bottles of Mirassou wine to give to my hosts. I've also been tinkering with easy, delicious make-ahead holiday dessert recipes that will transport well to all my yuletide events. And these two sweets – vegan chocolate pudding cups and yogurt and citrus curd fools – fit the bill perfectly. The pudding is made in a blender, while the fools call for a quick stovetop citrus curd.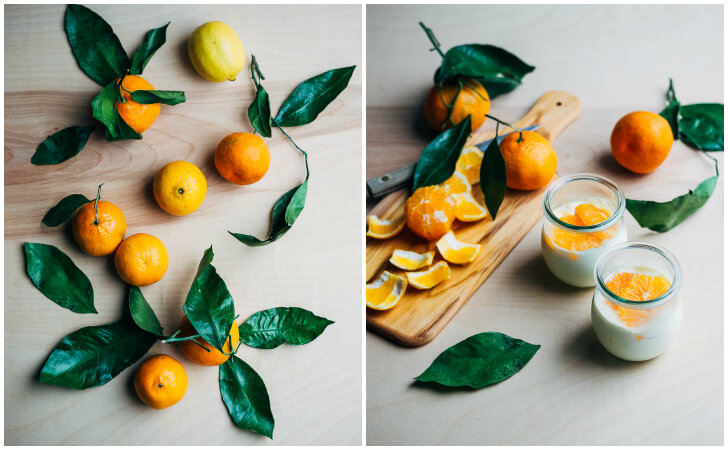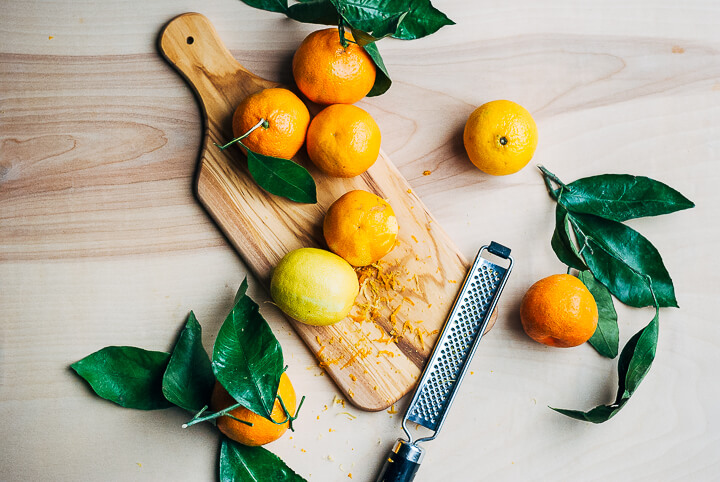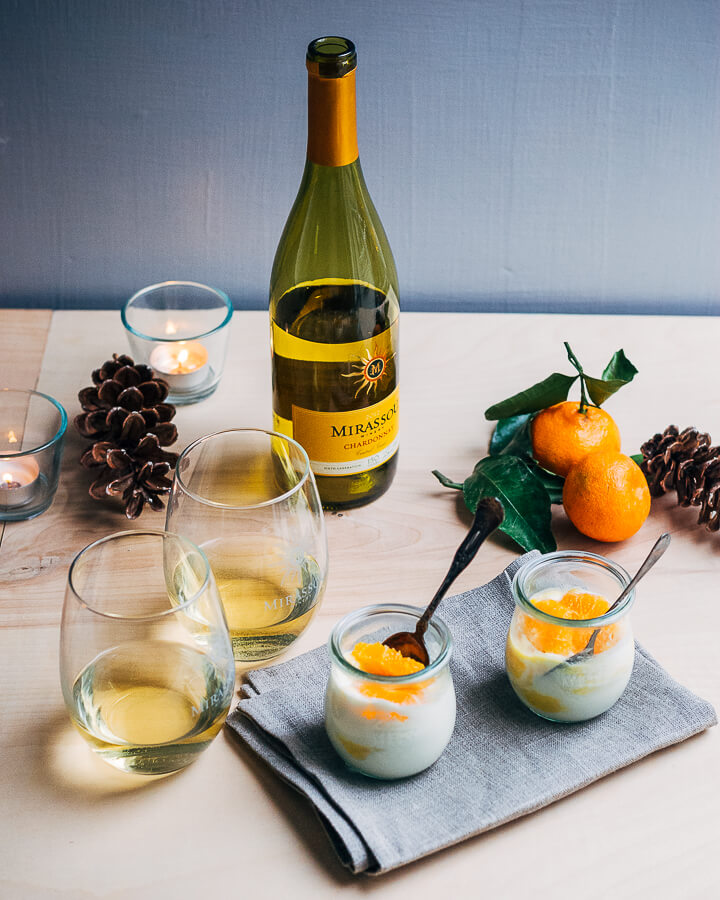 A cheery staple of the holiday season, fresh citrus doesn't get much better than the satsuma, a beautifully sweet and tender variety of mandarin, that was once a rarity in the States but is now increasingly common. They maintain their lovely sweetness when made into a curd, which offers more nuanced flavor than traditional lemon curd. Greek yogurt adds creaminess and a gentle tang for contrast. The sliced satsumas on top are eye-catching but also provide a little texture in these creamy treats. The resulting citrus fool went wonderfully with Mirassou Chardonnay, whose tangerine notes and creamy mouth feel complemented the layers of fresh citrus delightfully.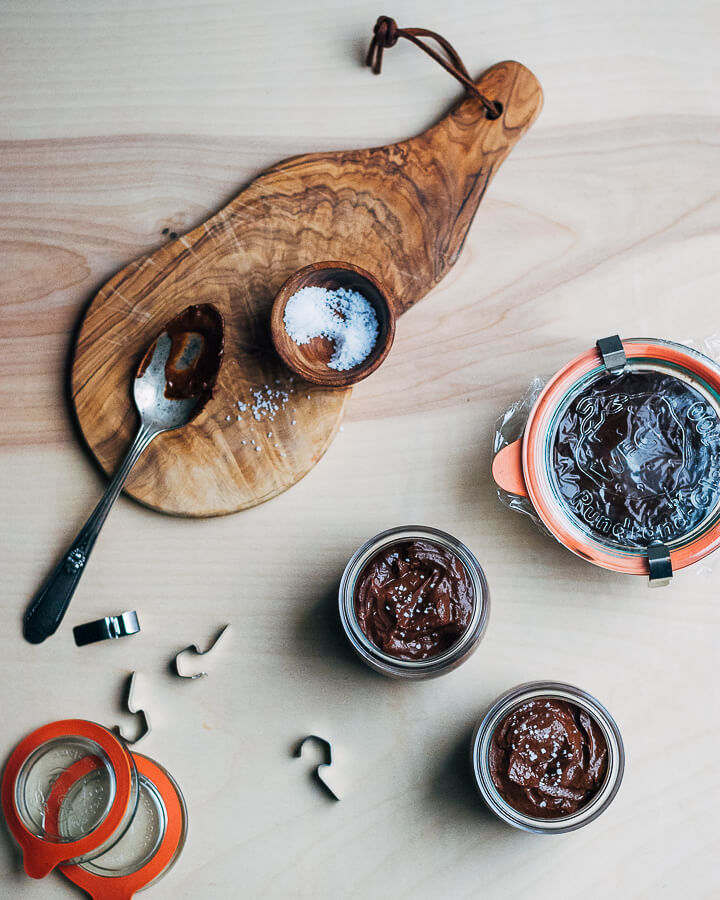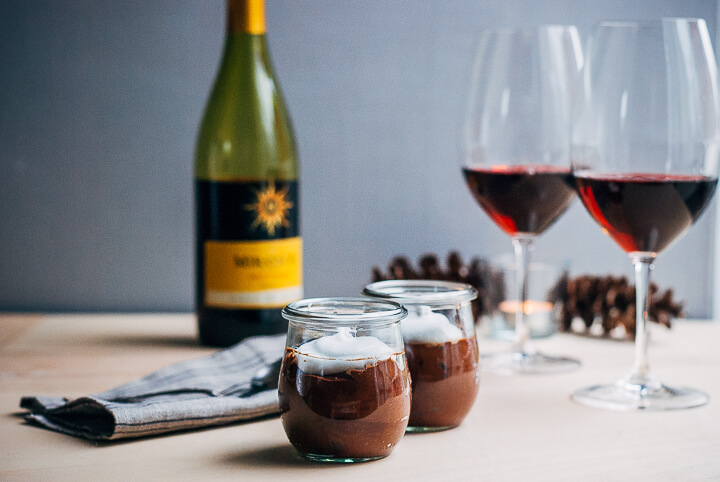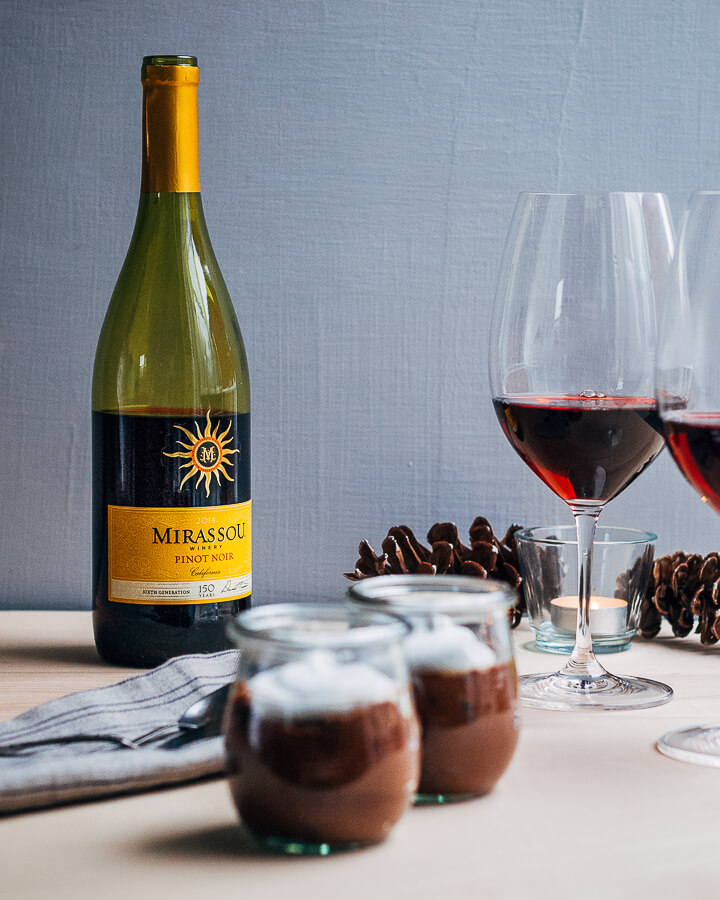 This vegan salted chocolate pudding is an especially great dessert for a diverse crowd. It's dairy-free, so revelers who are vegan or lactose-intolerant can partake, but it's so rich, creamy, and chocolaty that partygoers without any special dietary concerns will be just as smitten. What's more, in this season of overdoing it, a pudding with a base of avocado and banana serves as a welcome respite from butter and sugar. I paired my pudding with Mirassou Winery's Pinot Noir – its balanced body and hints of cherry and red currant highlighted the rich depths of the pudding wonderfully.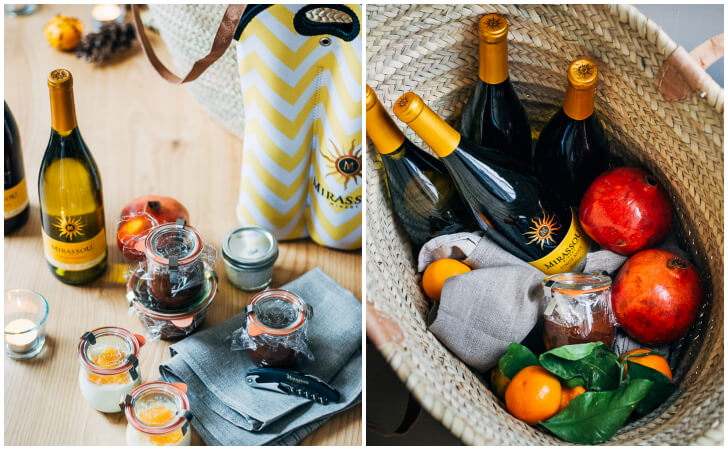 Lastly, we have a very exciting announcement: as part of our partnership with Mirassou Winery, we're thrilled to offer a giveaway that will help you create these holiday treats at home.
Update: The Brooklyn Supper + Mirassou giveaway is now closed and a winner has been selected! Thanks to all who participated! See entry details and official rules here.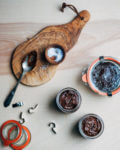 Salted Chocolate Pudding Cups (Vegan and Gluten-Free)
An easy vegan blender chocolate pudding recipe made with wholesome avocados and bananas. For best results, make pudding ahead of time and chill in the fridge overnight.
Ingredients
1

can full-fat coconut milk

(13.5-ounce), refrigerated upside down overnight

2

firm, ripe avocados

1

large banana

1/2

cup

maple syrup

3/4

cup

unsweetened Dutch process cocoa powder

2 - 3

tablespoons

non-dairy milk of choice

1/4

teaspoon

sea salt,

plus more for top
Instructions
In the pitcher of a blender or food processor, combine avocados, banana, maple syrup, cocoa powder, non-dairy milk, and sea salt.

Spoon into 1/2 - 1 cup containers, press a sheet of plastic wrap on the top of the pudding to prevent a skin, and chill for 2 hours or overnight.

To serve, top pudding with a generous pinch sea salt and a dollop of whipped coconut cream.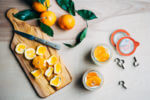 Citrus Curd Yogurt Fools
A light, tangy recipe for citrus curd fools made with Satsuma mandarins and Greek yogurt. For best results, make fools ahead of time and refrigerate overnight.
Ingredients
2

satsuma oranges,

preferably organic

1

large lemon,

preferably organic

3

tablespoons

plus 1 teaspoon sugar,

divided

3

tablespoons

unsalted butter

1

large egg,

room temperature

1 3/4

cups

Greek yogurt
Instructions
Zest citrus. Set aside.

Juice satsumas and lemon for 1/2 cup juice. Pour juice into a heavy-bottomed saucepan; turn heat to medium or medium-high. Bring juice to a simmer, whisking frequently, and cook until it has reduced to 1/4 cup, 5 – 8 minutes. Return heat to medium, whisk in butter and 3 tablespoons sugar, stirring until melted. Turn heat to low.

In a medium-sized bowl, beat egg. Whisking vigorously, add several tablespoons of hot citrus mixture. Continue adding a few tablespoons at a time until egg mixture has warmed. Whisking all the while, whisk egg mixture into warm citrus mixture. Adjust heat as needed to achieve a gentle bubble. Cook, whisking constantly, until mixture has thickened considerably and the whisk leaves trails in the curd, 3 - 5 minutes. If egg has cooked or clumped up at all, strain curd with a fine mesh sieve. Remove from heat, stir in reserved zest, and set aside.

Slice top and bottom from two satsumas. Using downward strokes, cut off peel. Slice peeled satsumas into 1/4-inch thick rounds.

Stir 1 teaspoon sugar into Greek yogurt.

Add a 2 tablespoon dollop of yogurt to the bottom of 4 1-cup glass jars. Next, add a tablespoon of curd. Continue layering, until all the yogurt has been used. Use a spoon to swirl layers – a single turn will do. Top with 2 satsuma rounds, cover, and chill 4 hours or overnight.
Disclosure: This post is sponsored by Mirassou Winery. Thanks for supporting the sponsors that make Brooklyn Supper possible!