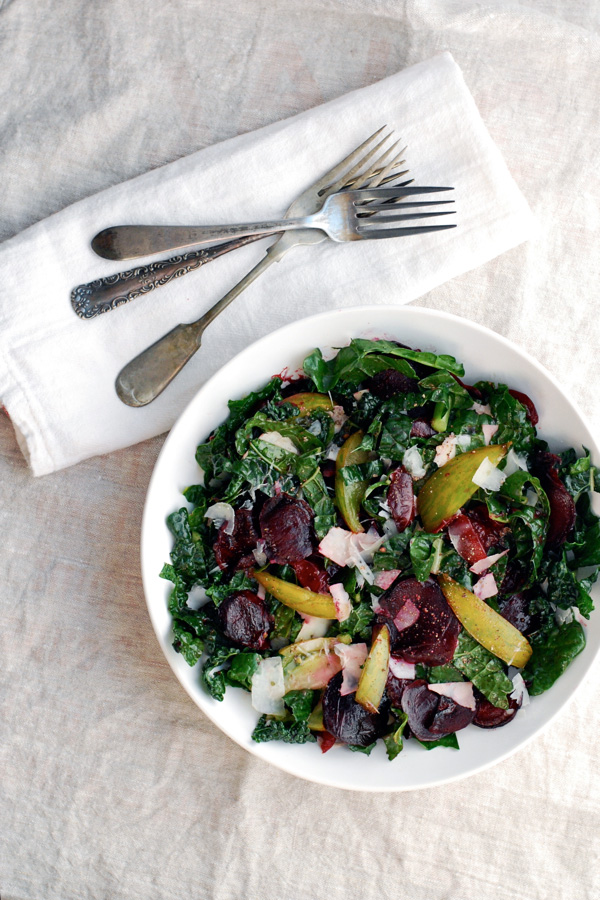 Pretty soon after we moved from NYC to Virginia, Brian and I installed raised beds in the backyard. Brimming with a sense of accomplishment and pride, we filled them with dirt and began planting tiny tomatoes, pickling cucumbers, peppers, zucchini, squash, and herbs. Admittedly, that was kind of a lot for two two by four foot beds. No matter! I wanted a garden! I thought we'd be living off of it come August. But the rainy, then humid Virginia summer had other plans.
It started with the San Marzanos getting whiteflies. I treated that and then powdery mildew kicked in. After that it was leaf spot, and chubby yellow bugs I didn't even have the heart to look up because basically, my garden was dead. The squash rotted and fell out after giving up maybe two? The zucchini held on for a while, but it's dead now too. Cukes? Also dead. The herbs are fine and the peppers are getting a chance to grow now that the tomatoes have withered, though I doubt they'll have the chance to fruit.
Sigh, the tomatoes. I shoved seven plants in that garden. They were rather crowded. No air. The San Marzanos were the first to go, producing just a trickle of fruit; nowhere near enough for my homestead canning aspirations. Now there's a clump of half withered and spotty, half green and growing tomatoes. Lessons have been learned, humility acquired.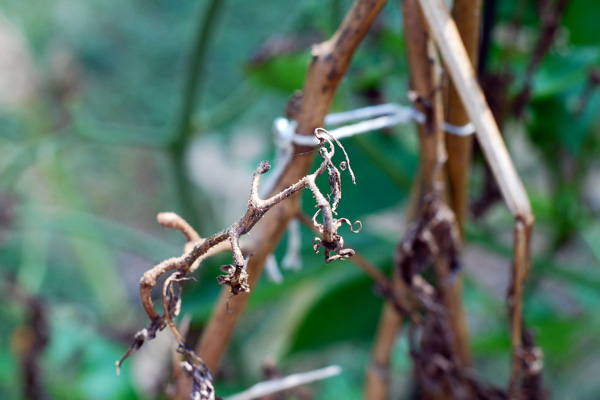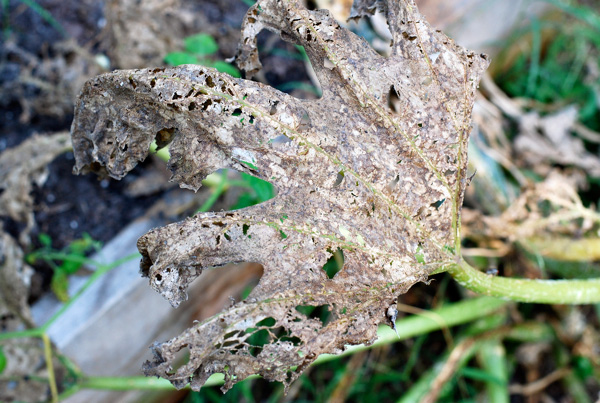 Despite all this, the odd tomato occasionally makes its way from the backyard to the kitchen. Mostly tiny cherry tomatoes, but a few Green Zebras, and the occasional beefsteak. The Green Zebras, coming in one or two at a time, found a nice home in this salad, which turned out to be kind of perfect for the season. Summer's last tomatoes and plums snuggle in with lacinato kale and roasted beets, two staples of the colder months to come. All the jewel tones, the chartreuse green of the heirlooms, purple plums, and magenta beets, arranged against the deep green hues of the kale make it a beautiful dish, too. And it kind of mirrors my feelings about the season. After getting schooled by the Virginia summer and having my once beautiful garden do worse than my ramshackle rooftop container garden in Brooklyn ever did, I'm ready for fall; then again, perhaps I'll hold on to summer just a little bit longer.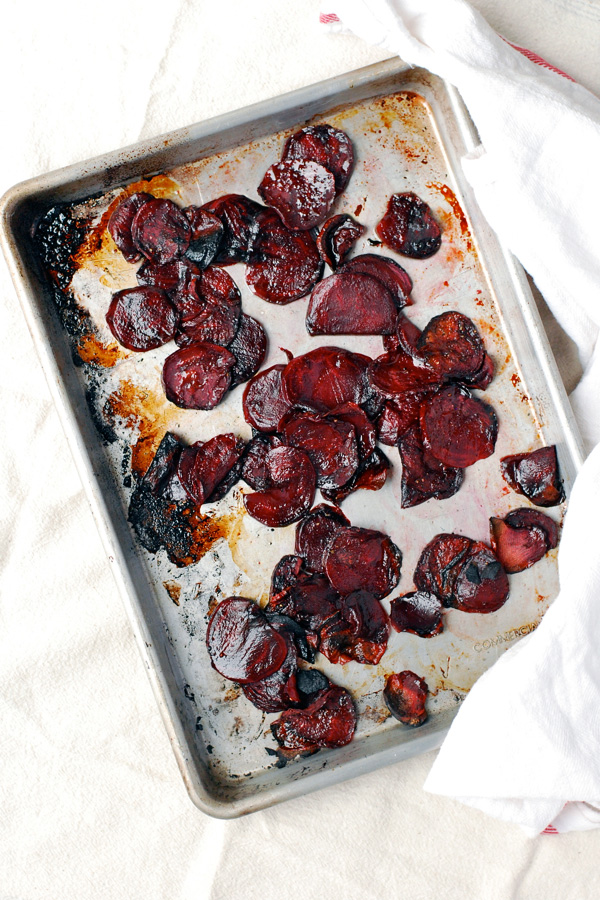 Roasted Beet, Satsuma Plum & Green Zebra Lacinato Kale Salad (inspired by this beauty from The First Mess)
serves two
for the beets
4 small or 2 medium beets, trimmed and peeled
2 tablespoons olive oil
1 tablespoon balsamic vinegar
1/2 teaspoon sea salt
fresh ground pepper to taste
Preheat oven to 450 degrees.
Toss the beets in the olive oil and balsamic, fan out on a rimmed baking sheet, and sprinkle with sea salt and pepper.
Roast for 25 minutes. Use a spatula to remove the beets from the baking sheet. Next, tip the sheet and scrape any of the juice into a small bowl (kind of awkward, I know); it may be a very small amount, but do your best to get all you can.
for the salad
3 tablespoons olive oil
2 tablespoons balsamic vinegar
pinch of sea salt
4 cups lacinato kale, cut into thin ribbons
3 Satsuma or other sweet plums, quartered and pitted
2 small Green Zebra tomatoes, or whatever tomato you like, cut into wedges
1/4 cup shaved Parmesan
Whisk the vinegar and sea salt into the olive oil, and then whisk into the bowl of collected beet juices. Drizzle about half the mixture over the kale leaves. Use your fingers to massage the dressing into the kale. Toss in the roasted beets, plums, and tomatoes, and finish with another drizzle of vinaigrette. Top with shaved Parmesan and a few twists of fresh ground pepper.
Serve salad with big hunks of crusty bread and a bowl of olive oil.