Crispy, cheesy, super delicious loaded smashed potatoes are about to be everyone's favorite side dish.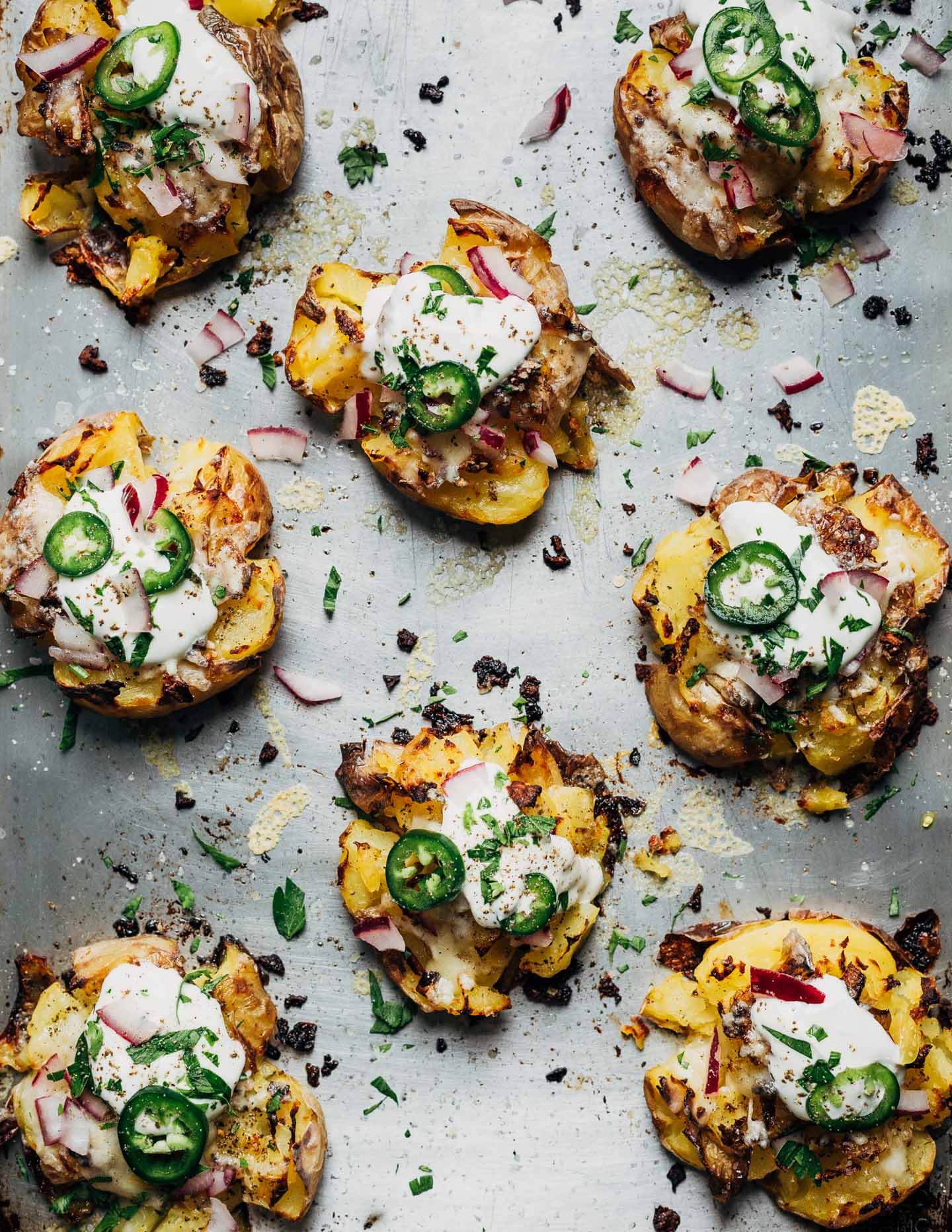 About six months ago, I relaunched my newsletter on Substack. I've come to love the more personal writing, connection with readers, and the ability to share more casual photos of my recipes. I send two posts out each week – a Tuesday recipe post for paid subscribers and my usual Saturday morning roundup of recipes focused on what's in season. If you haven't yet, I hope you'll check out the archives and consider a subscription!
And if these loaded smashed potatoes caught your eye, get the recipe right here.
As always, thanks for reading and supporting my work. Y'all are the best!