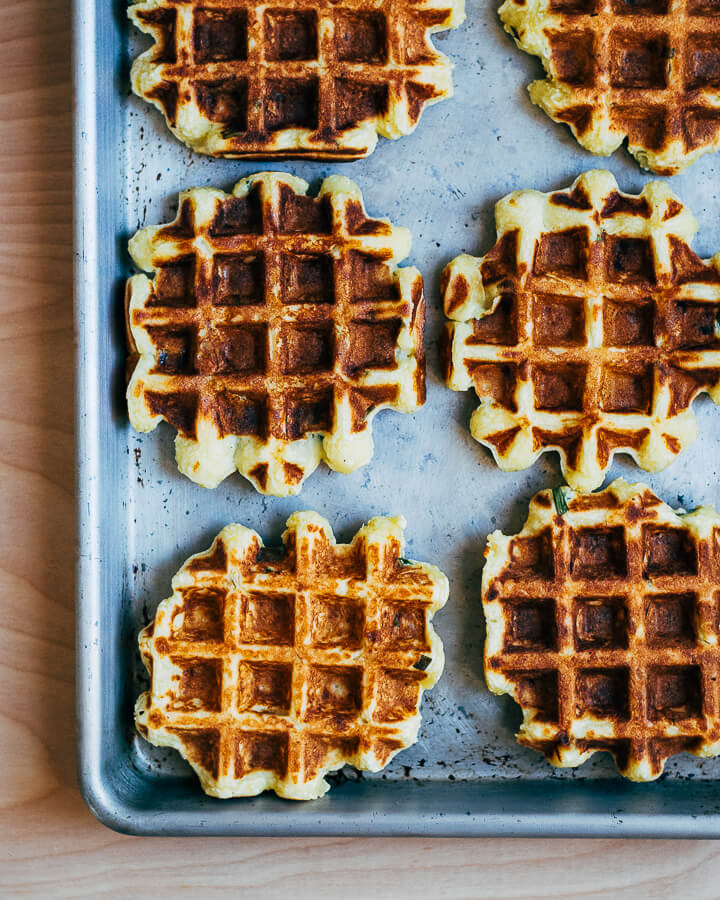 We woke up, groggier than usual, to a gray, rainy morning. The weather seems fitting after such a warm, forgiving kind of weekend – we feasted as a family of four and then traveled to celebrate with family and friends near DC, enjoying the unusually warm weather and pink sunsets all the while.
This dreary Sunday will be dedicated to gearing back up for the busy time ahead – preparing for reentry. We also need to make something delicious with our leftovers. There's a turkey carcass in the freezer – that will be cooked for hours until we have a rich stock. We'll also find something to do with the leftover turkey meat we have. Brian and I have always been partial to plain old turkey sandwiches, so we'll definitely have a few of those.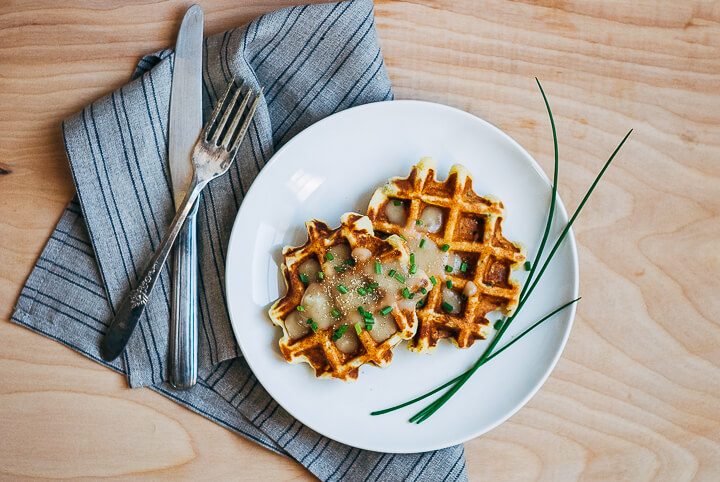 To accompany a dinner pieced together from this and that, we'll also have a batch of leftover mashed potato waffles. Essentially a fluffy, waffled version of a potato pancake, these are the ideal savory base to  all the leftover morsels you might have on hand. Get our recipe over on Yahoo Food.