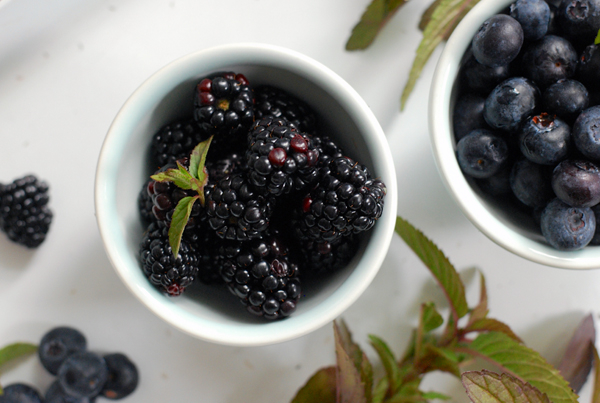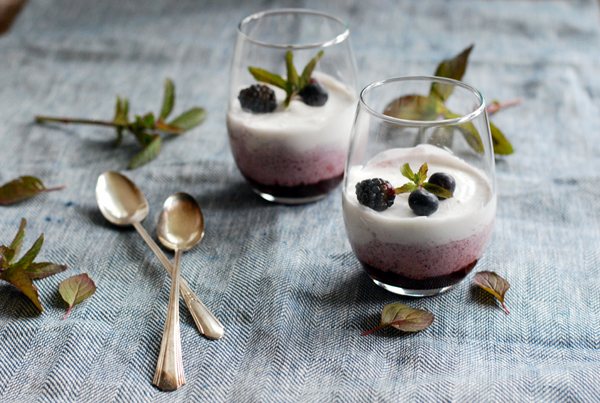 Memorial Day is upon us and Brian and I have big plans for the weekend. My benevolent in-laws are taking our girls for a few days, leaving Brian and me with the time to sleep in, wander a bit, and lounge by our favorite swimming hole without fear of our little ones drowning, getting poison ivy, or slipping on wet cement. I usually do my best to deny summer's arrival right up until the time I start contending with sweat stains, but this year, I'm being proactive. Bathing suits and sun screen are in hand. Bring it on, summer!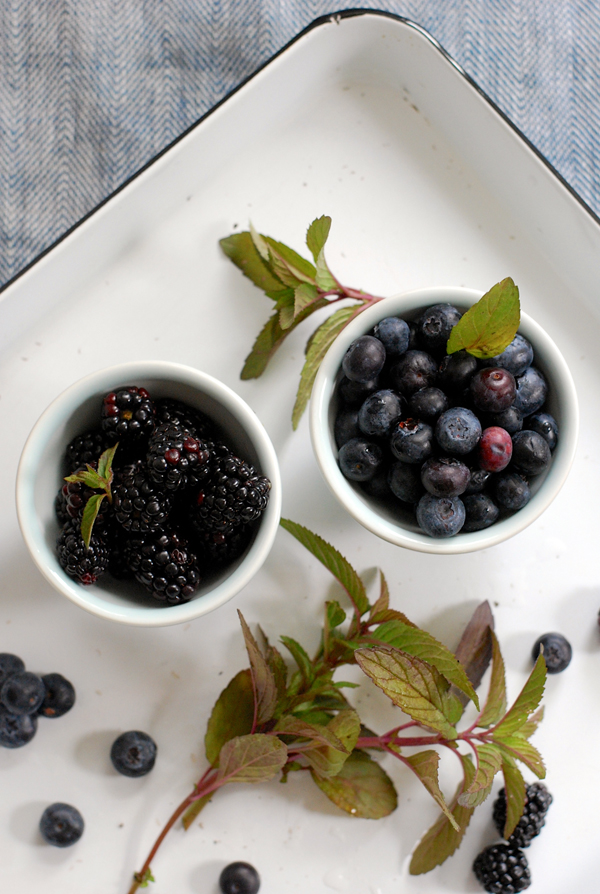 This weekend, let's celebrate all things summer, along with the arrival of effortless seasonal eating, with a simple dessert. Similar to this recipe, these parfaits feature lemony whipped coconut cream paired with fresh black and blueberries. This recipe adds a bit of fancy to the mix with pretty purple layers, mint leaves, and maybe even a drizzle of honey. Simple and good. Summer eating, here at last.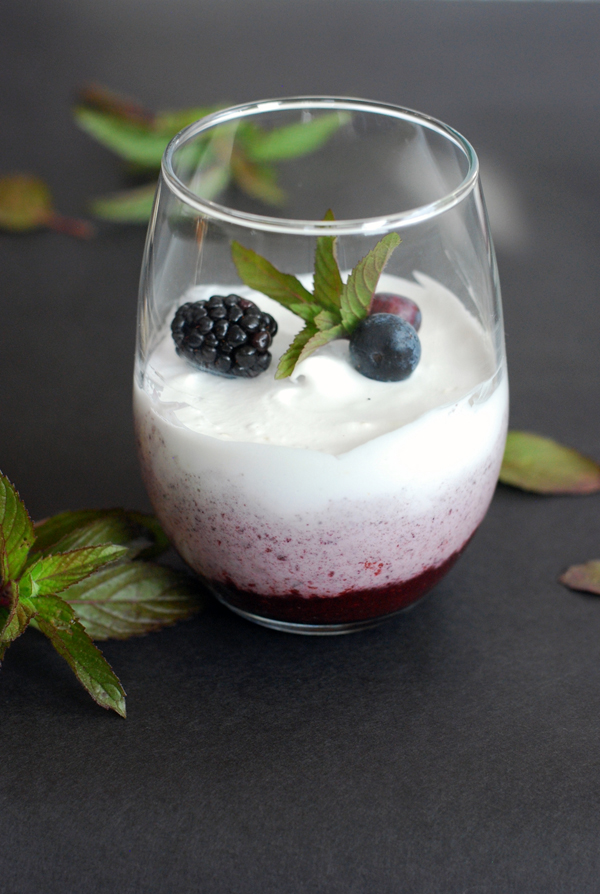 Mixed Berry Coconut Cream Parfaits
serves four
2 14-ounce cans of full-fat coconut milk
1 cup blueberries
1 cup blackberries
zest of 1 lemon plus 2 tablespoons juice
honey to taste (optional)
mint, for garnish
To make the coconut cream, turn a can of full-fat coconut milk upside down, and set in the fridge for several hours or overnight.
Open the can from the bottom, pour off the translucent milk, and reserve. Scoop out the coconut cream and set in a large bowl. Fire up your beaters, mix in the zest and juice, and beat until fluffy. If needed, add a few drizzles of the reserved translucent coconut milk to loosen the cream up. For a slightly sweeter coconut cream, add a drizzle of honey.
To prepare berries, set several whole berries aside for a garnish, and puree all remaining berries. Press puree through a mesh strainer to remove seeds. If using, stir in 1 – 2 tablespoons honey or add to taste.
Combine 1/4 cup of berry puree and 1 cup whipped coconut cream in a small bowl.
Set out 4 medium parfait glasses. Dividing all of the remaining puree, add several tablespoons to the bottom of each glass. For the next layer, divide all of the berry and coconut cream mixture between the glasses. Finally top each glass of with a generous dollop of plain coconut cream (you will likely have a bit leftover).
Cover parfaits and set in the fridge to chill for at least 30 minutes.
Before serving, garnish with the reserved berries and a small mint sprig.