This deeply savory mushroom galette is made with fresh greens, herbs, and nutty Comté cheese. Make the super flaky black pepper and Parmesan crust from scratch or keep things easy with store-bought puff pastry.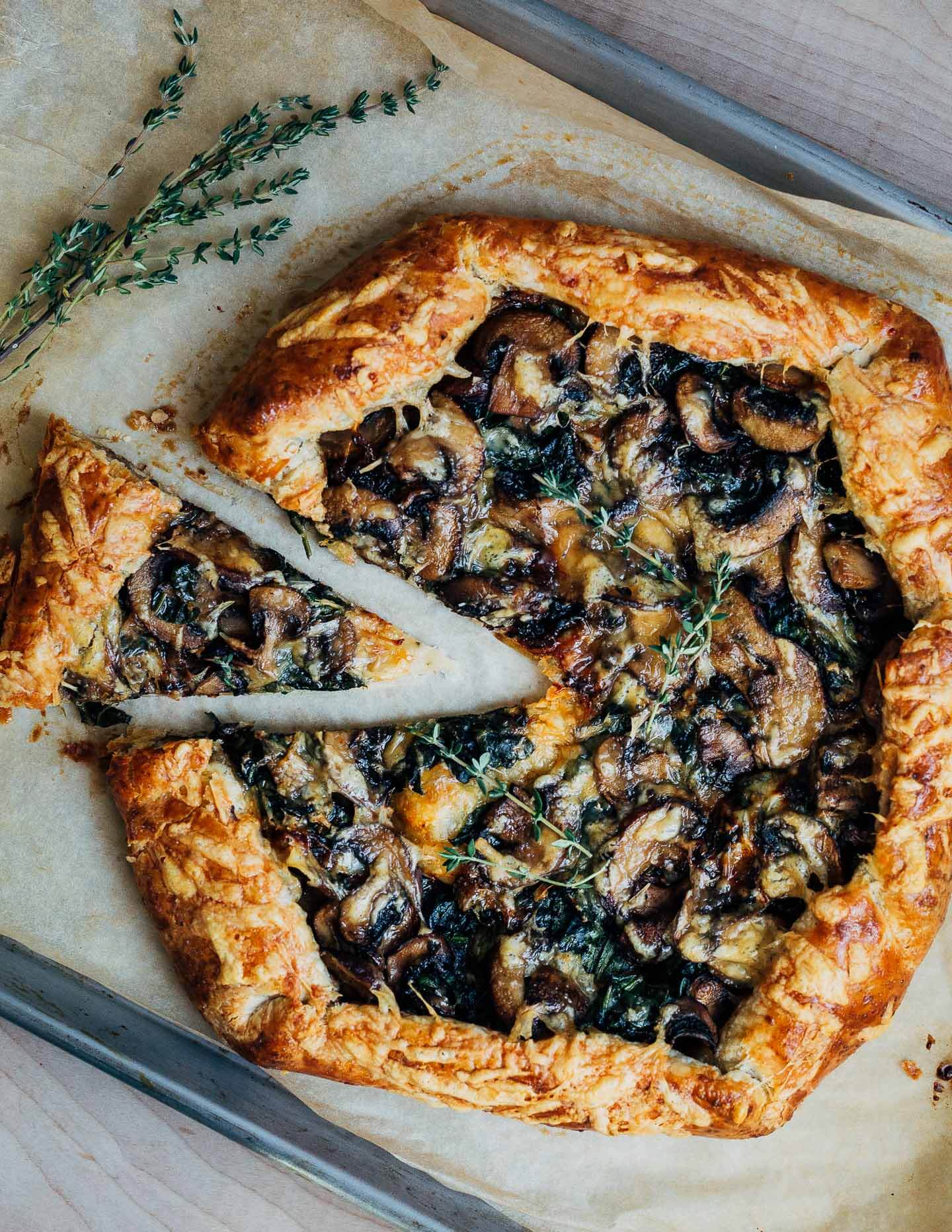 Introducing the Right Now Newsletter
I launched a new newsletter! Right Now is a bi-weekly newsletter about making the most of fresh, in season ingredients. Each week, readers will receive a Monday dispatch featuring an ingredient deep dive and two recipes. On Fridays, I'll send my usual weekly newsletter featuring a round up of in the moment recipes with a focus on ingredients and meal planning. All of this content is free right now, but in the coming weeks, Monday posts will be for paid subscribers only.
Whether you opt to go free or paid, please subscribe to the newsletter! (If you're already receive my weekly Right Now newsletters, you're on the list! If you didn't receive the Monday email, check your spam folder or drop me a line and we'll get things sorted.)
As social media continues to shift, my subscriber list is my most important tool for getting in touch with the folks like you who care about this work.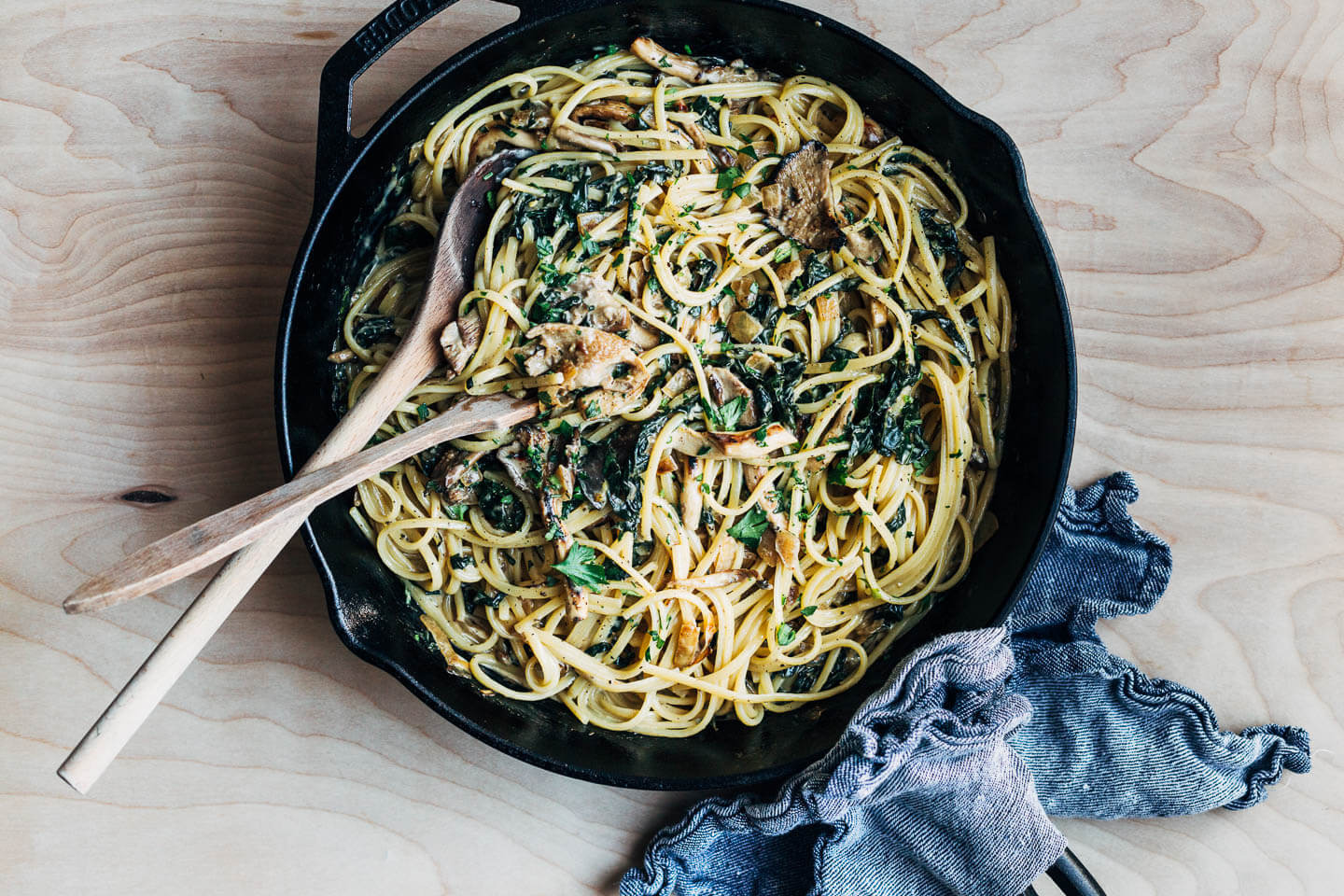 This Week: Mushroom Galette + Creamy Mushroom Pasta
This week's Monday post was all about cultivated mushrooms and features recipes for a mushroom galette and creamy mushroom and greens linguine. Read the post and get the recipes here.
And what about BkS? I'll keep posting here weekly and sharing my monthly seasonal produce guides. Look out for a fresh recipe next week. Until then, please consider subscribing!