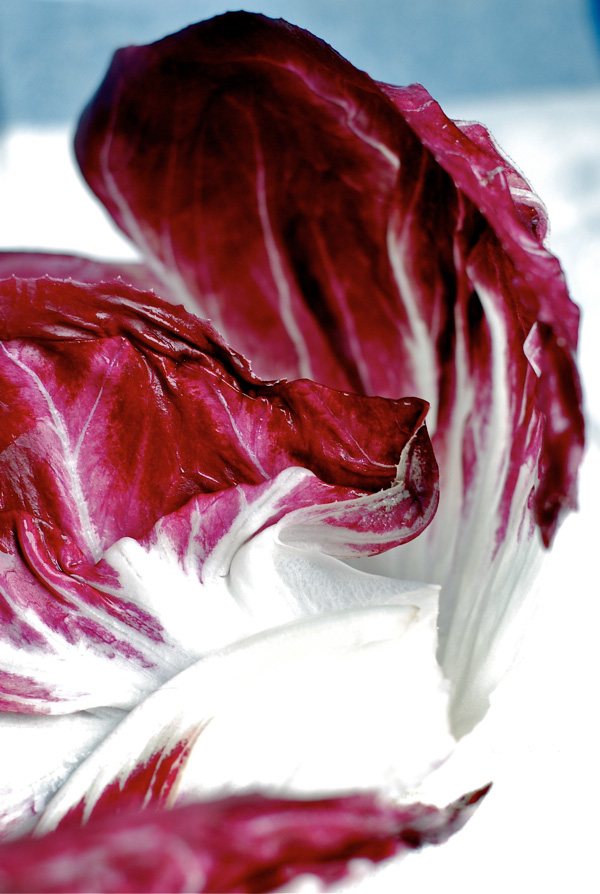 You guys, that time of year has arrived. Almost all the apples are off the trees. Pears too. We're swimming in tender kale, fresh broccoli, and just-picked squash. Like the sudden shift in weather, all the fall vegetables feel novel and fun. But beneath the thrill of cozy dinners of stuffed squash or braised greens is a touch of sadness–the knowledge that these are all the ingredients we'll be working with until April. I'm not planning to despair just yet, so for now I'll be enjoying all the beauty, color, and food of my very favorite season.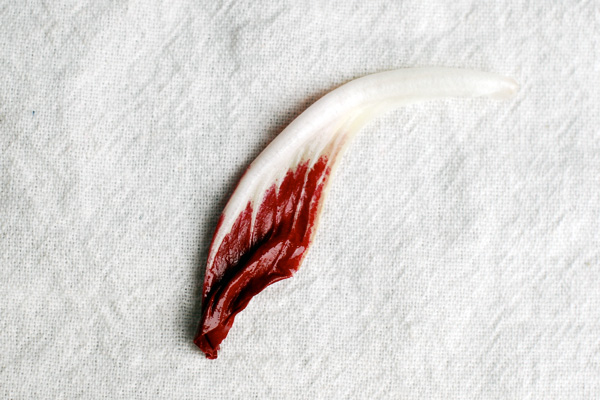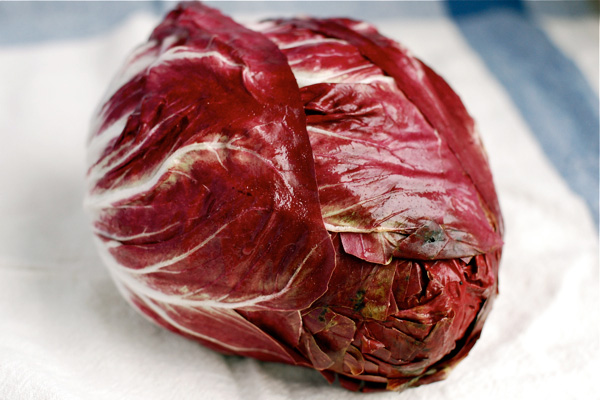 Radicchio is an ingredient that captures autumnal glory perfectly with its lovely colors and robust flavors. Fresh at the markets right now, you'll find big, wild heads of the stuff, delicate maroon in hue with dark green tips, and white and purple innards. These aren't the precious, trimmed things you see in little baskets at the store, rather, they're full heads of young, fresh, just-bitter radicchio. A few weeks ago, I mentioned that I was attempting a salad with raddichio and caramelized leeks, red onion, red peeper. The salad tasted great, but in pictures it was just this formless mess of jewel-tones. So we'll skip the pictures and say ferret out a head of radicchio, cut it up, and eat it. Not in some precious, I-haven't-had-something-that's-not-cabbage-in-5-months kind of way, but with apples, or pears, some alliums, cheese, and maybe croutons. For inspiration, check out this radicchio salad with cippolini, beets, and carrots, this radicchio salad with mizuna, apples, and a pear vinaigrette, or this simpler salad with a lime vinaigrette.
At its heart, seasonal eating means that each meal and ingredient is tangible evidence of time passing, and the constant flux of the world. It's hard to avoid cliche here, and I may have already lost that battle, but I want this to be the fall, the winter, that I slow down and enjoy the moments, from squash to Christmas trees to lemons from Florida, as they come.