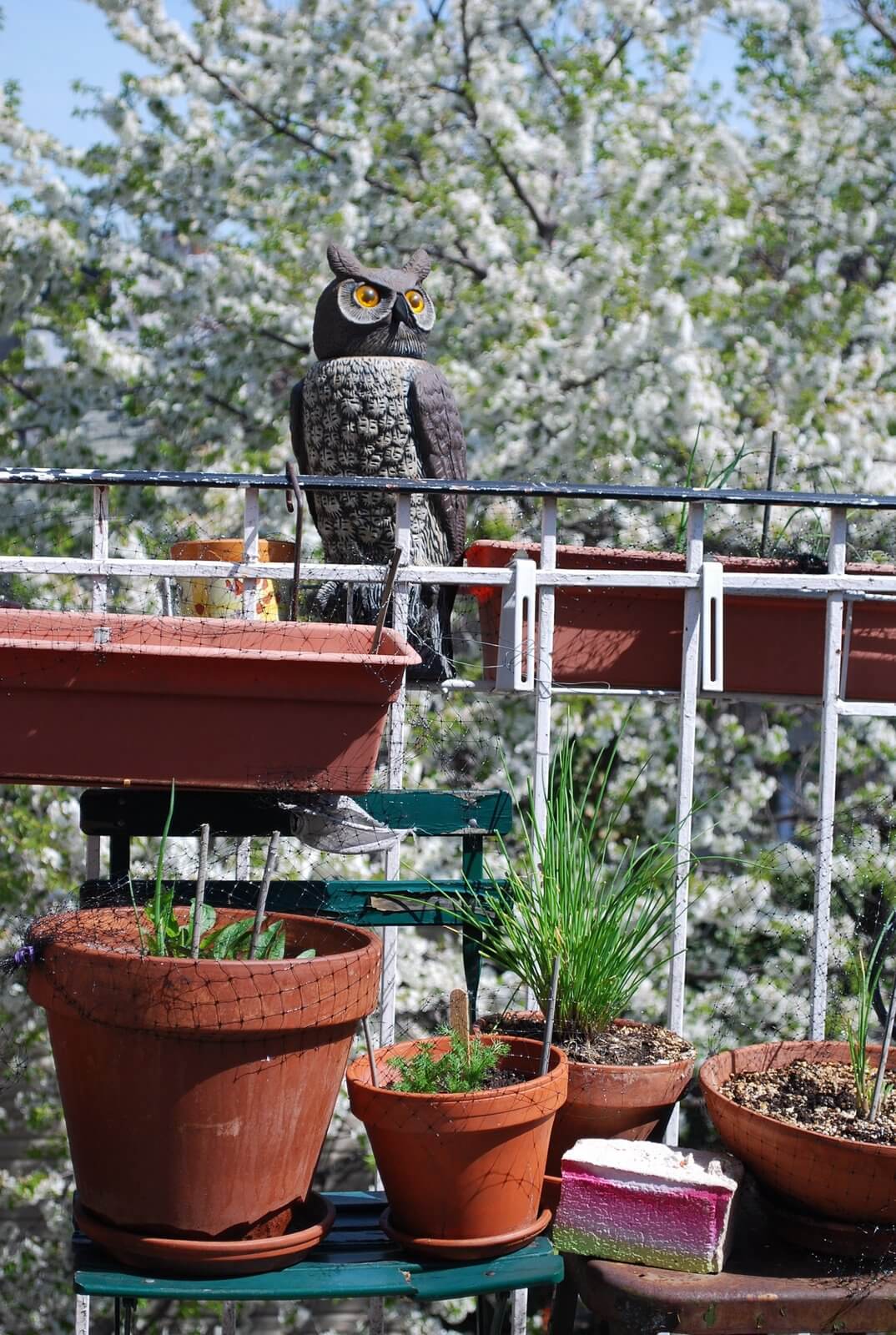 New York, and much of the east coast, have been hit with record breaking heat which has really accelerated spring. Two days after taking the picture above, the cherry blossoms have rotted and fallen off. The garden, however, is thriving. We have very tiny radishes, arugula, leeks, shallots, and garlic. We also have some very tiny tomato plants that are splitting their time between the back porch and a sunny window; they're going into their permanent pots this weekend. The owl and netting are to protect the seedlings from the birds who destroy baby plants in search of their seeds.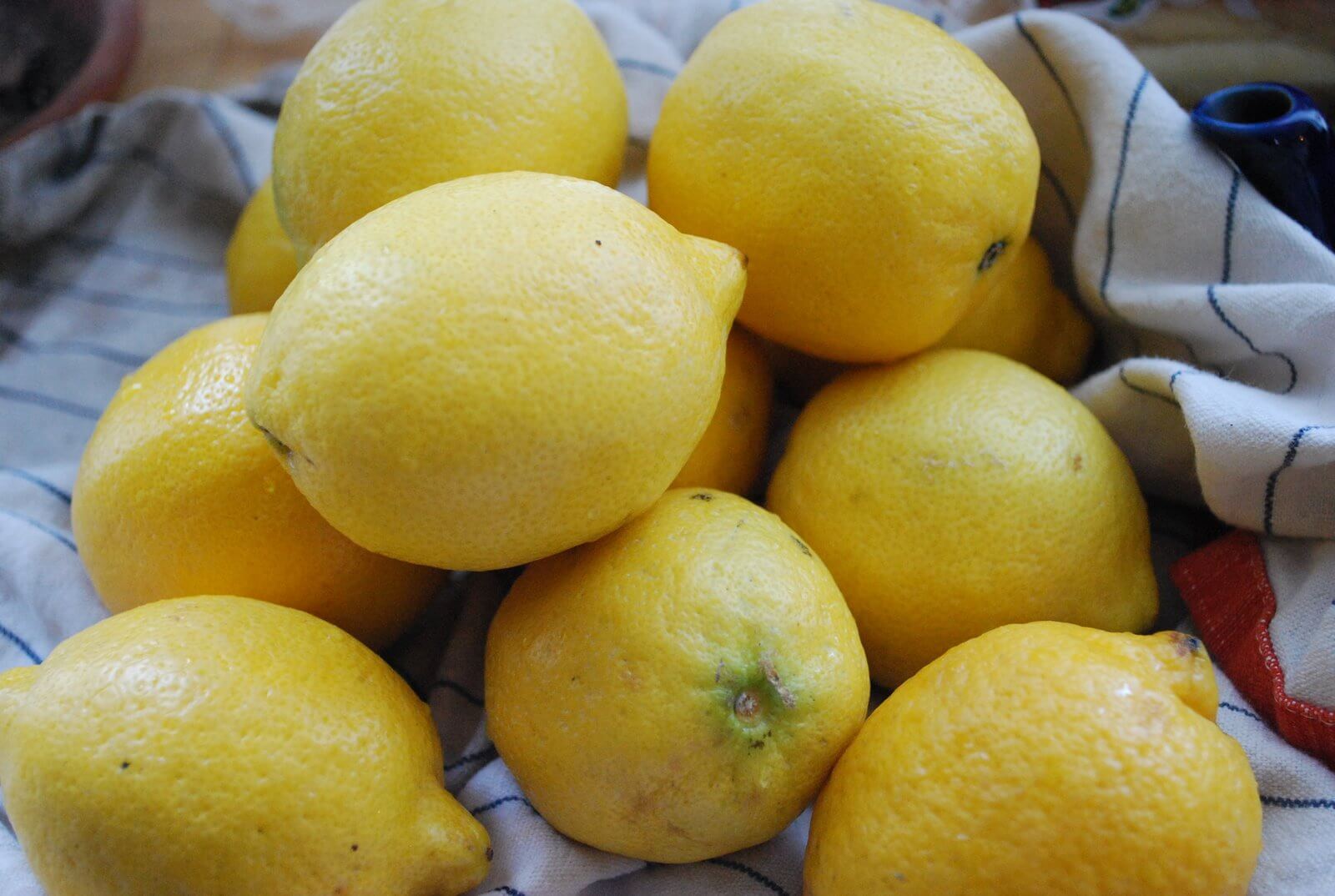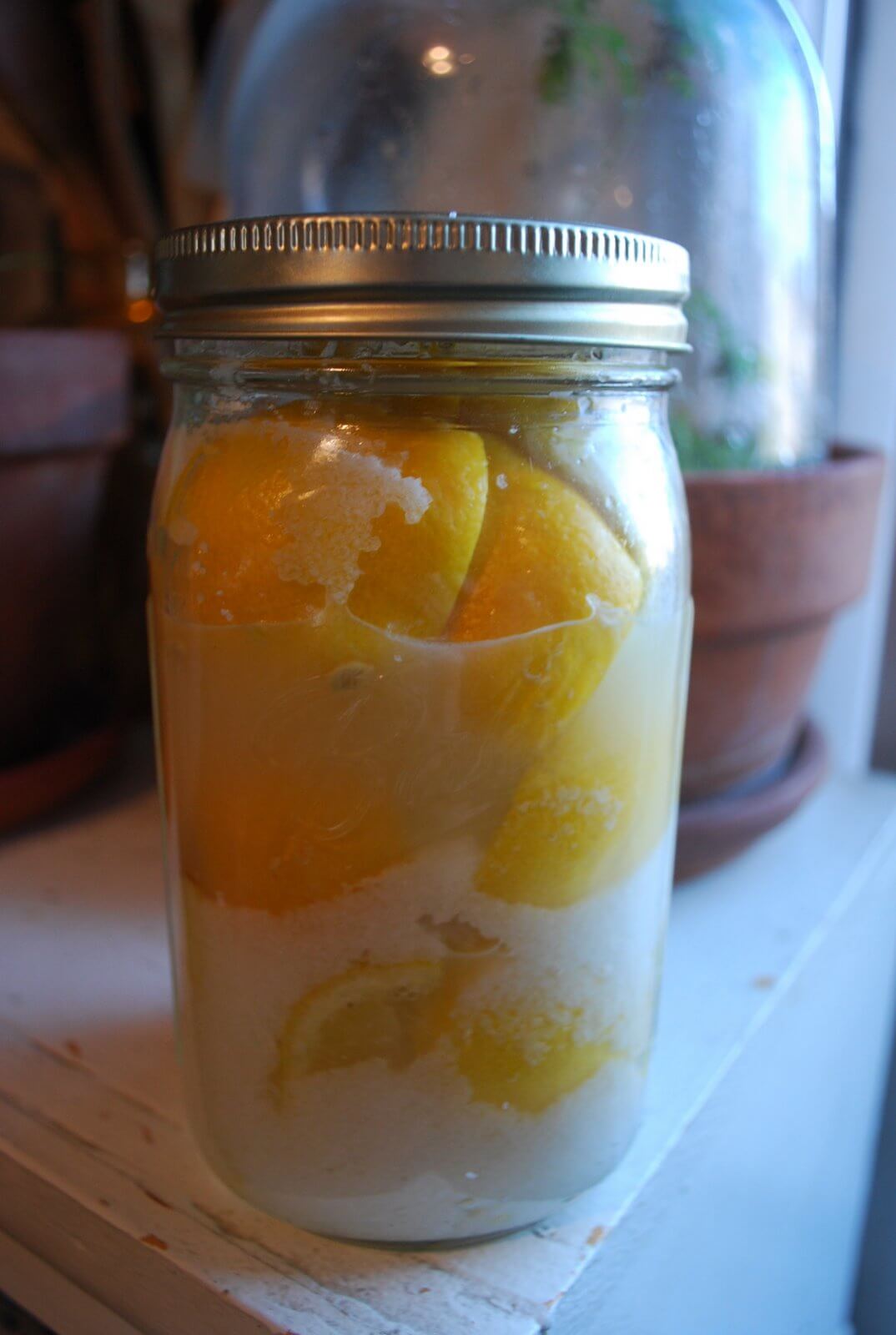 And now for the lemons. My craving for lemon and salt unabated, I made a big jar of preserved lemons. Keep an eye out at your local grocery for a bag of organic lemons; since you're going to eat the peel, this is a good time to upgrade. If you are blessed with meyer or fresh picked lemons, please use those. If not, regular old eureka lemons are fine.
For now I am putting little bits of rind into just about everything, but I am looking for the perfect recipe to really feature these. Get your own jar going and stay tuned.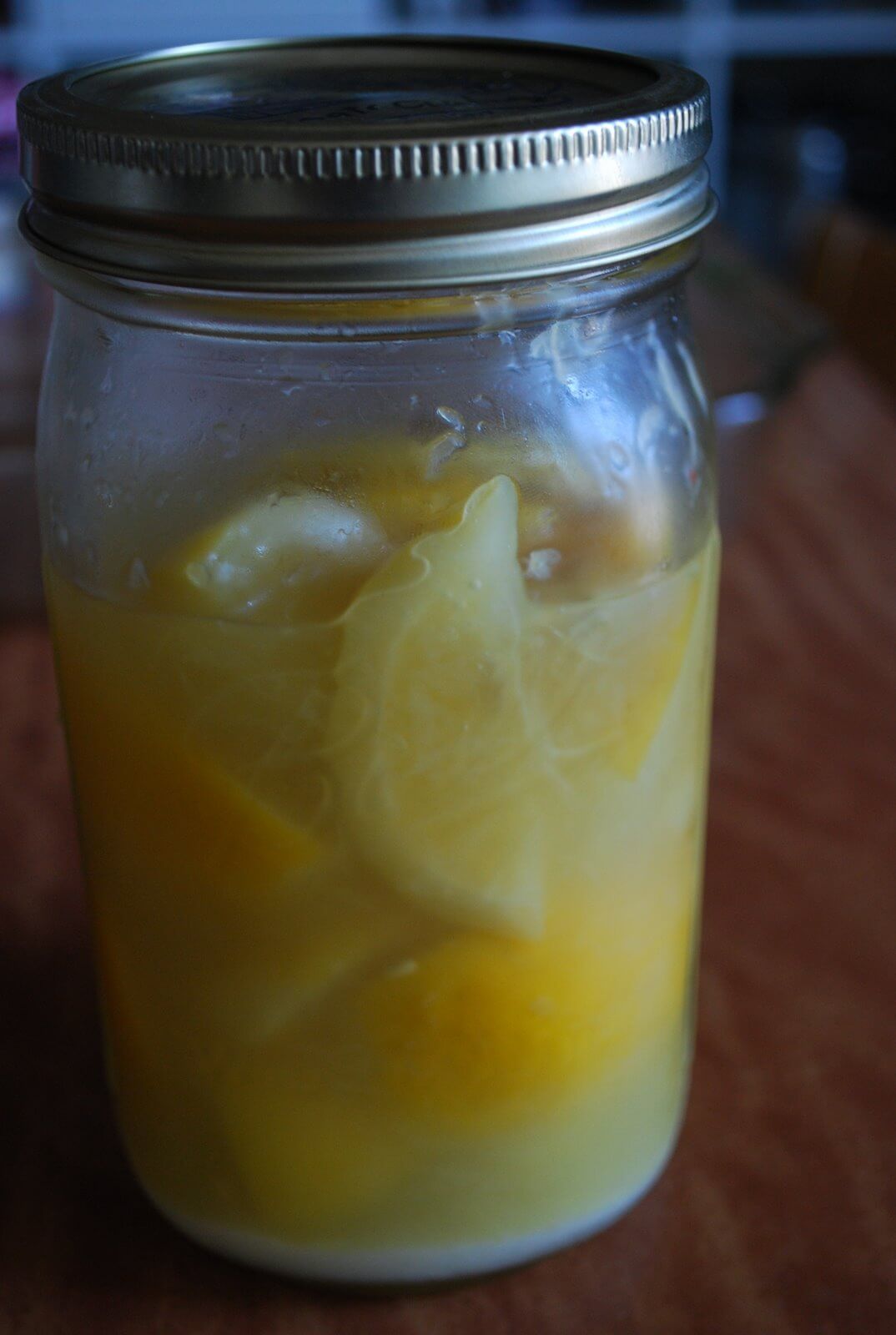 Preserved Lemon(adapted from Susan Spicer's Crescent City Cooking)
(makes 1 quart)
10 organic lemons
1 1/2 cups kosher salt
Quarter 8 of the lemons and juice 3. In the bottom of a clean, dry quart jar, put 1/4 cup salt. Then add a layer of lemons, about 10 quarters. Follow with another 1/4 cup salt, another layer of lemons, one more 1/4 cup, a final layer of lemons, and then the last of the salt. Add the lemon juice, tightly seal, turn the jar over a couple of times, date the lid, place in a dark cabinet, and wait. Check on your jar each day and give it a few turns and a shake.
After ten or twelve days, check your lemons. Open the jar and check to see that the rind is completely transparent. If not you'll want to wait until the brine has completely saturated the peel. Wait a couple more days and check again.
Once you have determined that your lemons are ready to eat, remove a section from the jar, rinse well under cold water, cut away all of the lemon flesh, and dice the rind.
Preserved lemons will keep in the refrigerator for several weeks or months, depending on who you ask.
Update 5/26/12: Though I've made these and not refrigerated them, it's best to keep them chilled while curing and once you've started using them.