A vibrant purslane salad dotted with sweet cherries and ripe peaches.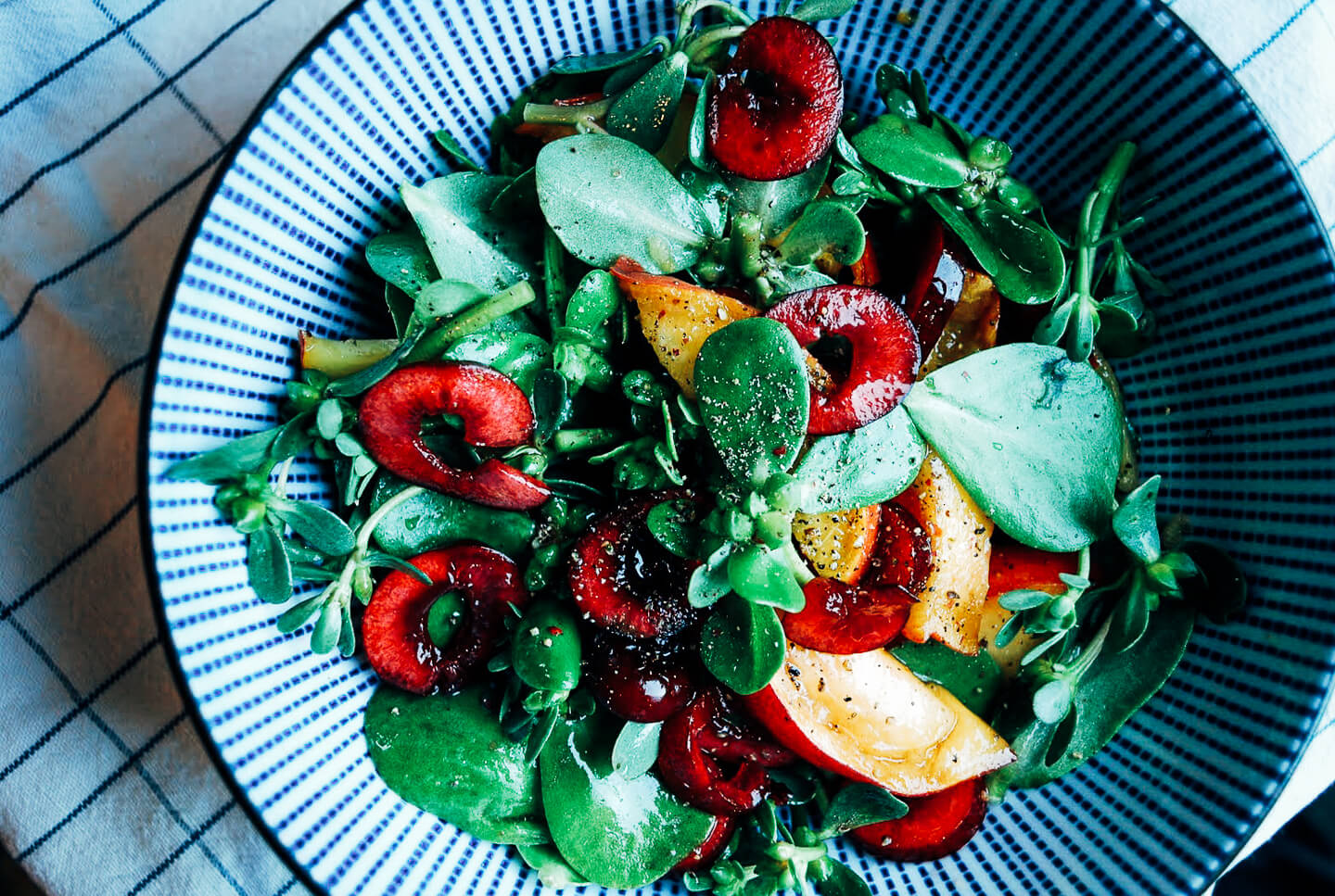 I spent my lunch yesterday wandering around the Union Square farmers market. I was in search of purslane, but also wanted to ferret out the widest array of peak season ingredients. I found the purslane, big bunches of herbs, peaches (buzzing with bees), and the last of the season's cherries.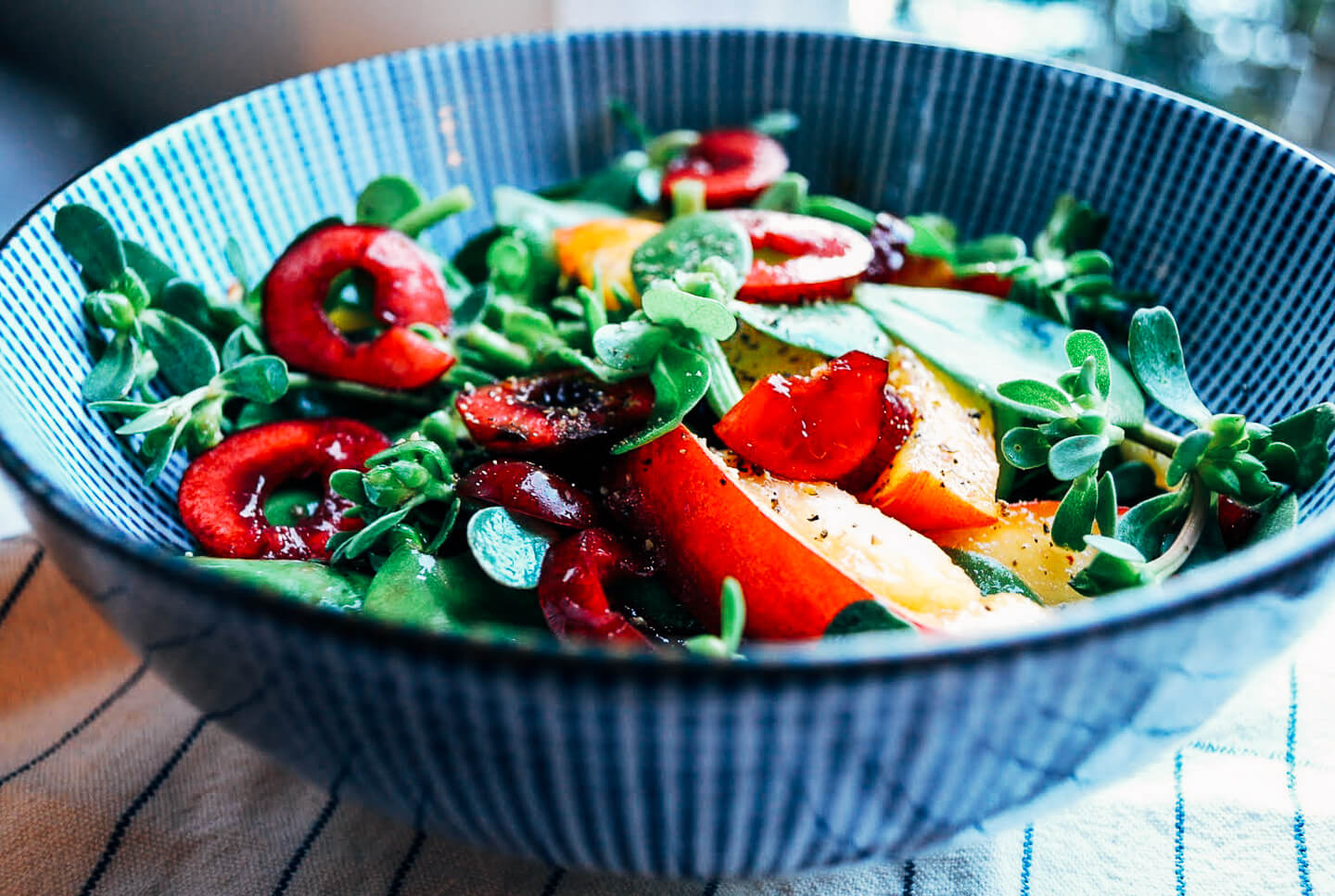 The benefits of purslane have been covered here before. Apparently a weed, it is very healthful with a ton of omega-3 fatty acids. Since it's a succulent, purslane is extremely hardy. The thick leaves handle the weight of ripe summer fruit very well; they also can take on a ton of acidity without wilting in the least. Tender purslane is robust, without being chewy or fibrous at all. Since salads are especially flexible, use this recipe as a guide for incorporating whatever seasonal fruits and vegetables you have around.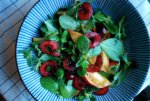 Purslane Salad with Cherries and Peaches
A vibrant purslane salad dotted with sweet cherries and ripe peaches.
Makes
:
4
generous servings
Ingredients
1

bunch purslane

washed

2

peaches

1

pint

sweet cherries

4

tablespoons

extra virgin olive oil

1

tablespoon

balsamic

1

tablespoon

lime juice

1/8

teaspoon

salt

fresh ground pepper to taste
Instructions
Remove any large stems from the purslane, and add the leaves to a good size bowl. Slice the peaches and put in a small bowl. Pit and slice the cherries, and put in another small bowl. In a jar or small bowl, whisk the vinegar and lime juice into the olive oil. Add salt, check acid levels, and adjust to taste. When you are ready to serve the salad, coat the leaves with the dressing and then gently add the fruit. Drizzle a bit more dressing on the fruit, add the pepper, and serve.
SaveSave
SaveSave
SaveSave
SaveSave
SaveSave
SaveSave
SaveSave