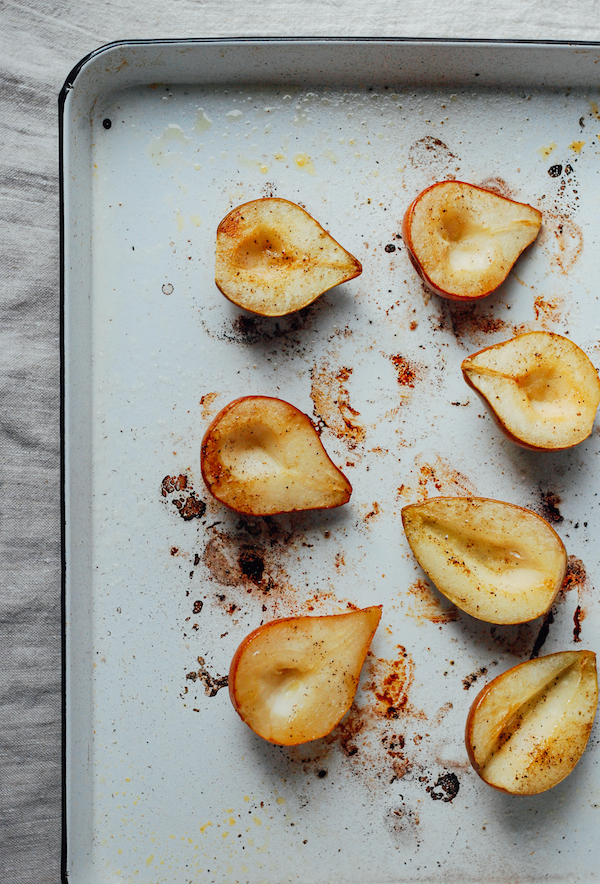 I love the feeling of getting home after even a short trip. There's a brief window where all the comforts that you've missed trump the endless list of things that need to be done, or organized, or cleaned. I arrived home from a quick trip to Wisconsin last night, and am thrilled to be staring down a fall weekend completely void of plans. On my agenda are things like finishing the girls' Halloween costumes, buying pumpkins, and traveling to the Blue Ridge Mountains to take in some fall color. But before all that, I'm totally going to sit on the couch with a big cup of coffee and decompress. It's been a heavy week and I think we all need a little break.
So, let's leave things at that and get into some weekend reading.
I am incredibly excited to announce that I'm now a regular contributor over on Conde Nast Traveler! My first piece features the best sandwiches from all over the world. (Among my favorites is this katsu sando from I am a Food Blog. Seriously, Stephanie is such a talented cook and photographer –– I could marvel at the stunning simplicity of her sandwich pic for hours.)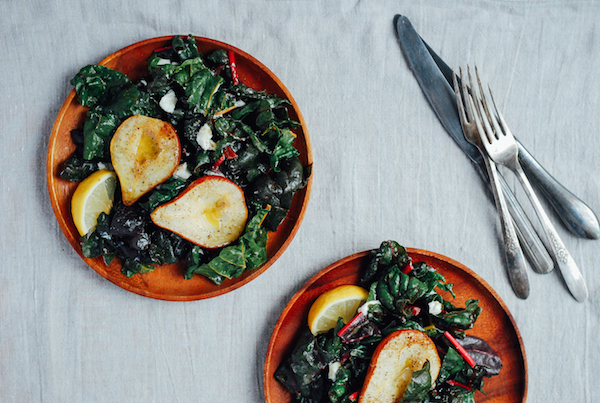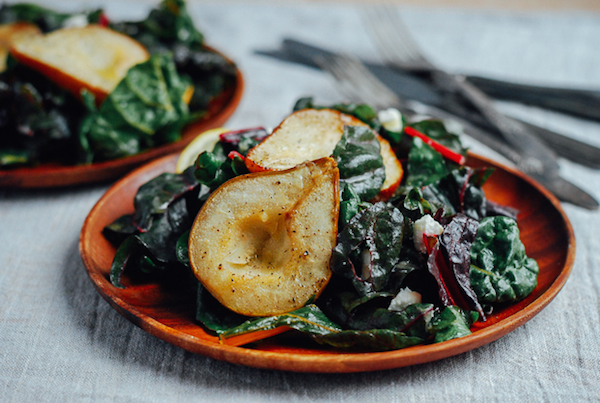 I've also got a salad for you on Food52. This one features chard, your new sidekick for all kinds of mellow fall adventures, and pears, roped into sweet submission with an oven. Check out my recipe for rainbow chard salad with roasted pears and chèvre right here.
And because the candyman cometh, Brian and I put together an imperfect parent's guide to dealing with Halloween candy over on Babble.
Finally, we're so proud to be partnered with the seasonal menu planning service, Huckle and Goose. This week on their journal, an interview with me and Brian. We're talking inspiration, pantry staples, and our favorite fall comfort foods.
Elsewhere on the web, Byrant Terry, author of Afro-Vegan: Farm Fresh African, Caribbean, and Southern Flavors Remixed, offers a definitive criticism of Thug Kitchen and it's misleading portrayal of African-American food traditions.
The older I get the more I realize that honesty and authenticity are qualities I value above all else, both in people and blogs. I've long been a fan of the Vanilla Bean Blog, filled with Sarah's striking images and thoughtful writing; this honest post demonstrates why.
Grace Bonney of Design Sponge is the voice I most often turn to to understand what's new and happening in the digital space. Her weekly podcast, After the Jump, is essential listening and her insightful posts about her own evolution online are always valuable reading.
Finally, everything you ever wanted to know about heirloom apples, but were afraid to ask.